In 1872, Yellowstone National Park was designated as the world's first national park. Since then, more than 100 countries have created over 4000 national parks around the world – but which ones have the most astounding landscapes and wildlife? We share eight of our favourites.
What is a national park?
According to the International Union for Conservation of Nature, it's a large natural area set aside to protect the local species and ecosystems. It also provides a foundation for education, culture and recreation. Carefully managed access ensures visitor numbers don't cause significant biological or ecological degradation, while still allowing us to experience and learn about these astounding landscapes so we are encouraged to look after them for future generations. From glistening glaciers to stampeding wildebeest, you'll find Earth's most jaw-dropping natural wonders in some of these national parks, and here are a few of our top recommendations.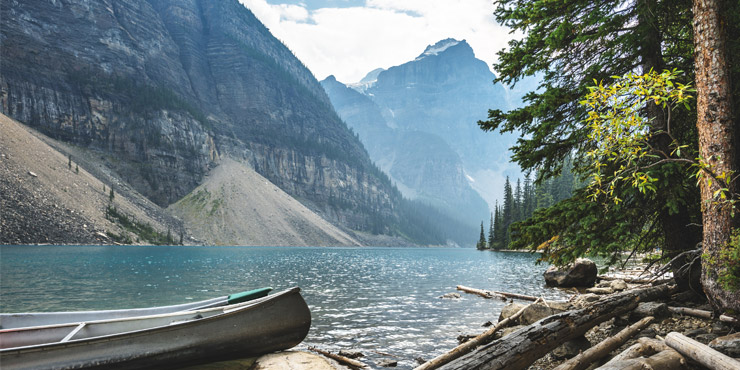 Banff National Park, Canada
Best for: epic mountain views
There are five national parks in the Rocky Mountains but beautiful Banff is without doubt one of the region's most famous. Found on the eastern side of the Rockies, Canada's oldest national park is an untamed wilderness of serrated snow-capped peaks, glistening glaciers and epic mountain views that are, quite simply, stunning. Here, dense pine-filled forests blanket huge valleys and mountainsides, and vast glassy lakes glisten all shades of blue and green. Hike or bike glorious alpine trails, take a boat out at Victoria Glacier, drink-in the dramatic Valley of the Ten Peaks at Moraine Lake, or ride the gondola to the top of Sulphur Mountain for awe-inspiring views of the valley below.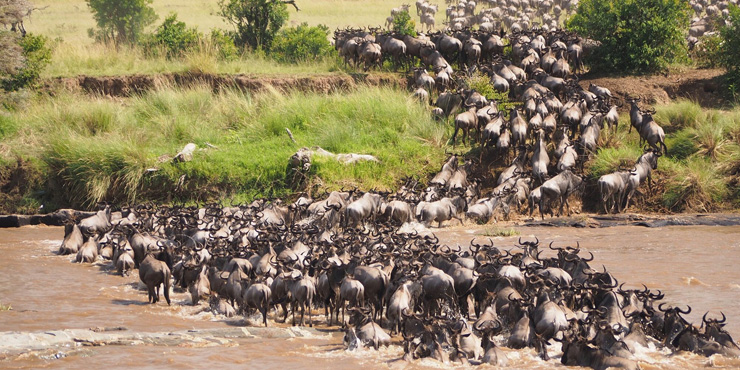 Serengeti National Park, Tanzania
Best for: outstanding wildlife
Tanzania's oldest national park is its quintessential headline act – the home of scorched savannah plains, acacia-dotted grasslands and one of the finest wildlife experiences you'll see on Earth. This real-life Lion King landscape is so huge that it's divided into four main areas – the central Serengeti's Seronera Valley, the Western Corridor alongside the Grumeti River, the quieter northern reaches that border the Maasai Mara, and the short-grassed rolling plains of the kopjes-filled south. From the annual Great Wildebeest Migration and its healthy population of cheetahs; to the lions, hippos, elephants and giraffes, an incredible biodiversity here ensures wildlife viewing in the Serengeti is a certainty year-round.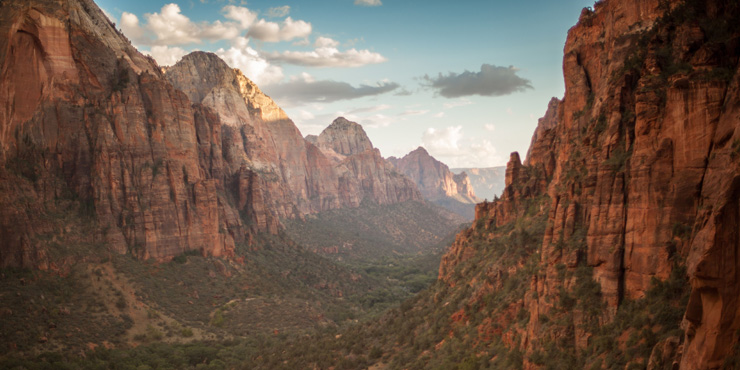 Zion National Park, USA
Best for: adrenaline-fuelled hikes
Within easy reach of the neon lights of Las Vegas, Zion National Park is the first of Utah's 'Mighty 5'. An orange-red rock wonderland of soaring sandstone cliffs and unique rock formations, it's a park beloved for its incredible hiking trails and adventurous wall climbs. Enter from the west and you'll be welcomed by an otherworldly landscape of wave-like rocks and spectacular views. From the easy strollers to the more uphill and strenuous, you've got your pick of different hikes to try here. The Narrows is one of the park's most popular – a river-wading hike between the walls of the Zion Canyon – while sky-high Angel's Landing is much more iconic; an uphill trek that's not for the faint hearted.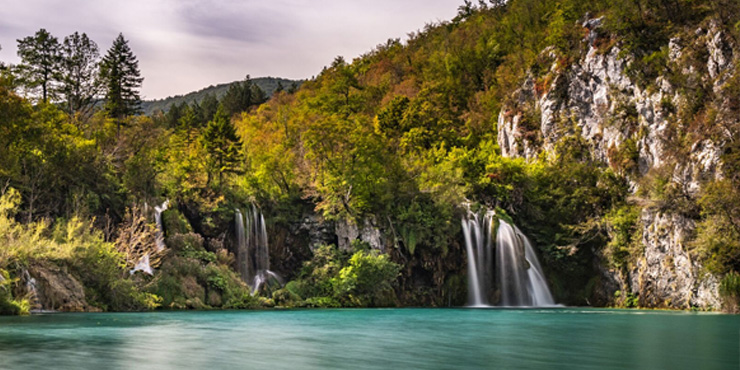 Plitvice Lakes National Park, Croatia
Best for: dazzling aquamarine lakes
Drive around two and a half hours north of Split and you'll stumble across one of Croatia's, and Europe's, most outstanding areas of natural beauty. The oldest and largest national park in Croatia, the scenery in UNESCO-listed Plitvice Lakes National Park is something else. Cocooned within a dense forest reserve, Plitvice is a series of 16 crystalline lakes, each intricately connected by a maze of cascading waterfalls and winding wooden footbridges. Give yourself at least half a day to walk around the lakes on foot – or, if you're short on time, take advantage of the boats and park shuttles that ferry across the Upper and Lower Lakes all day.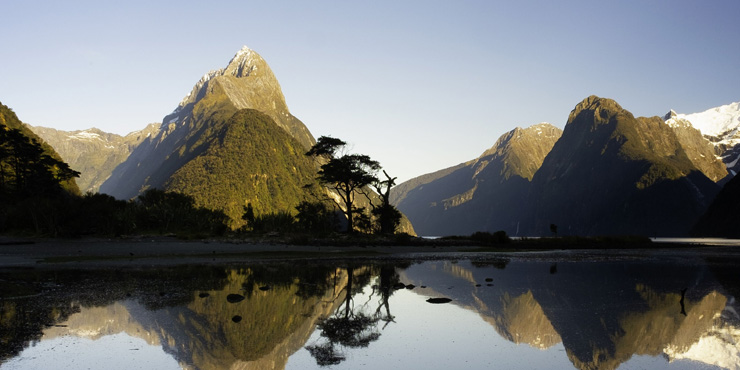 Fiordland National Park, New Zealand
Best for: postcard-worthy ancient fiords
New Zealand's largest national park is seriously special; an extraordinary ecological wilderness of glacier-carved fiords, brooding mountains and postcard-worthy mirror lakes. Dominating Milford Sound is one of the area's most famous fiords; Rudyard Kipling famously called it the 'Eighth Wonder of the World', and when you stand before its dramatic presence for the first time, it's not hard to see why. Rising proudly out of its waters, look out for the iconic mountain of Mitre Peak, and don't miss the opportunity to visit remote Doubtful Sound. Accessible only by boat, this unspoilt 'place of silence' is Fiordland National Park's largest fiord, and is a wildlife wonderland where there is a good chance of seeing bottlenose dolphins, New Zealand fur seals and Fiordland crested penguins.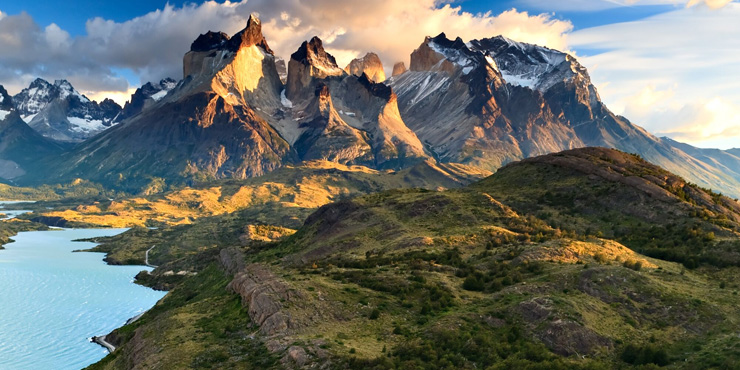 Torres del Paine National Park, Chile
Best for: glaciers and soaring granite spires
Wild and rugged Torres del Paine is a geological masterpiece in South America. A national park epitomised by a stunning diversity of landscapes, this is where deep-blue lakes and forbidding mountains combine with glaciers, ancient forests and sweeping golden grasslands. Located in Chilean Patagonia, the park is dominated by the three Towers of Paine; soaring granite spires which reach up to 2800 metres above sea level. Take a cruise on Lake Grey to see the face of the Grey Glacier, or make the most of the first-class hikes here – the popular hike to the Base de Las Torres is one of the best spots to see the dominating granite pillars up close.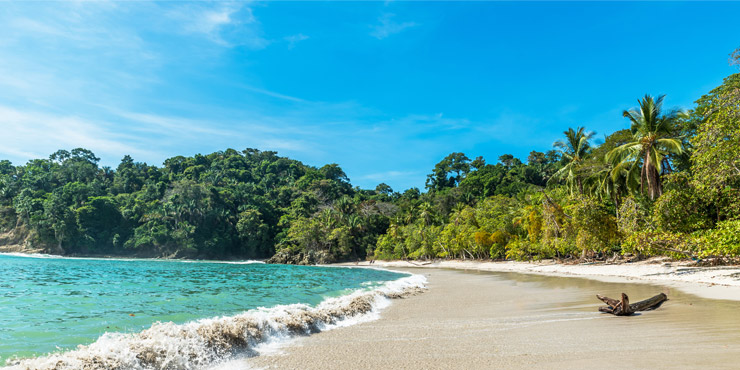 Manuel Antonio National Park, Costa Rica
Best for: rainforest-backed beaches
Costa Rica's smallest national park also happens to be one of its most diverse. Found on the southern Pacific Coast, Manuel Antonio covers just 4000 acres of land, but its flora and fauna are superb. Here, dense tropical rainforest sits side by side with lush green hillsides, rocky headlands and four of the country's most beautiful beaches. While incredibly popular, for its size Manuel Antonio's wildlife is unequalled and so worth the visit, with 109 different species known to inhabit the park. Typical sightings here can include the spider, howler and white-faced capuchin monkeys, two- and three-toed sloths, iguanas, basilisk lizards, dolphins and migrating whales.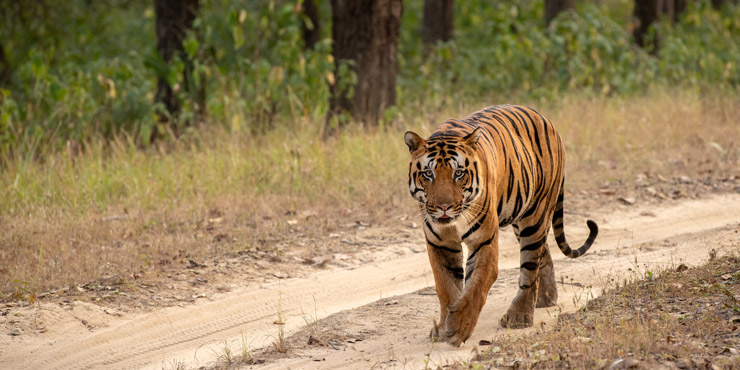 Bandhavgarh National Park, India
Best for: tiger spotting
Beyond popular Ranthambore – the poster child of India's national parks – you'll find this severely underrated wildlifespotting haven. A former royal hunting ground turned national park in 1968, Bandhavgarh can be found in Central India and is one of the country's best for spotting Bengal tigers. While small in size, its wildlife is outstanding – Bandhavgarh is home to the highest tiger concentration in India, plus a superb diversity of other species that includes leopards, hyena, the sloth bear and the common langur. Fewer crowds here mean better wildlife sightings, so head out early morning or late in the afternoon to see the animals at their most active.