What makes Aruba so happy?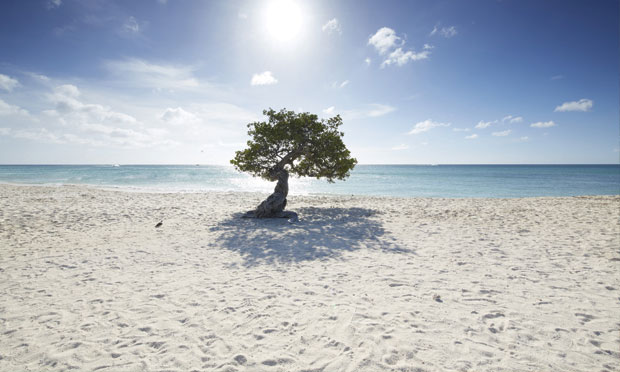 Climate
---
We're willing to bet that one of the main reasons Aruba is so happy is because it averages 27-degrees Celsius and has a glowing record for having the most sunny days out of all the Caribbean islands. Nobody complains about the cold in Aruba! Not only does all this sunshine generally put people in a better mood, it also has plenty of health benefits, including regular doses of Vitamin D. What's more Aruba is below the hurricane belt in the Caribbean so when those consistent temperatures get a little much, you've got gentle winds to cool you off – perfect!
Beaches
---
Home to some of the most pristine beaches in the world, fringed by calm turquoise waters, Aruba is a haven for beach lovers. With quieter retreats along the windward coast for those who enjoy a bit of peace and quiet to those who love taking part in adrenaline-pumping water sports along the west coast, there's a beach for everyone. With a beach to suit any occasion, why wouldn't this make you smile?
Most importantly, Aruba has Eagle Beach, recently named one of the top ten beaches in the world. Not just an ideal picnic spot for topping up your tan, it's also a nesting place for up to four types of turtle - it's clearly not just visitors and locals who enjoy a breath-taking view!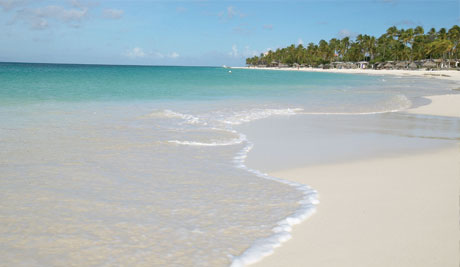 "The average Aruban beach can quite rightly be described as heavenly, featuring wide talcum-white bays which are lapped by cerulean seas and backed by both intimate and stylish resorts. The sheltered south and west coasts are home to the island's finest beaches and calmest, most inviting waters perfect for swimming."
Conde Nast Traveller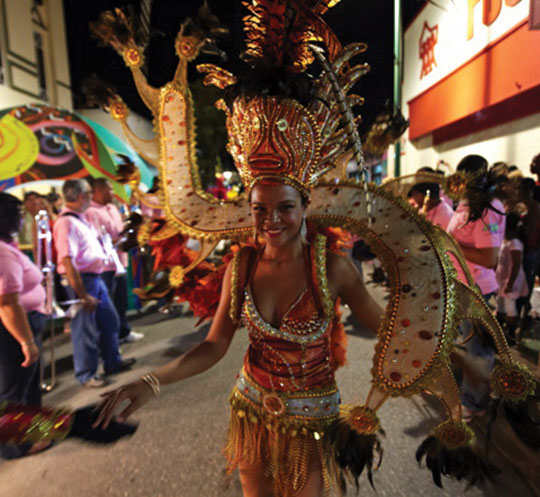 Celebrations and Music
---
Among the many celebrations taking place in local communities in Aruba, there is one event that really unites them – the Carubbian Festival. An over-the-top, colourful event that takes place every Thursday evening, this festival consolidates everyone (and their smiles) and brings them together for one giant celebration. But not only does it do this, it shares the wealth of diverse music that Aruba has to offer. Among the steel drums and the Spanish guitars, you'll see stilt walkers and impressive dancers taking to the streets to celebrate their local culture. Even the biggest grouch in the world couldn't sit and sulk during this weekly party!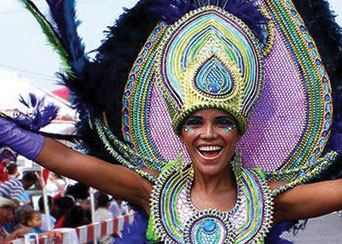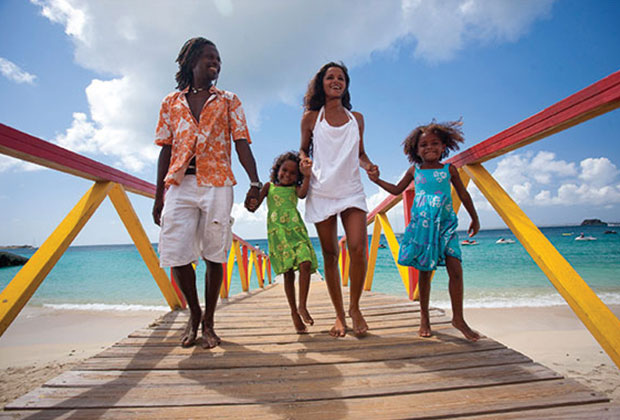 Community
---
It's often said that it's the people in a destination that makes it worth coming back to and nowhere is this truer than in Aruba. With a population of over 100,000 people and with 90 nationalities between them, it's fair to say that Aruba is definitely one of the more multi-cultural places in the world but it is this that makes it uniquely happy.
This 'happy melting pot' is reflected in everything that the people of Aruba do; their food, languages, architecture and celebrations. Together they all believe in a culture of friendly hospitality formed by years of rich history from a variety of backgrounds and it is this that makes them the friendliest people in the Caribbean. Each town feels like a little family, with kids playing in the streets and their aunts and uncles watching them enjoy themselves. You only have to watch a community game of beach tennis to see that there are always smiles on their faces. Variety really is the spice of life in Aruba!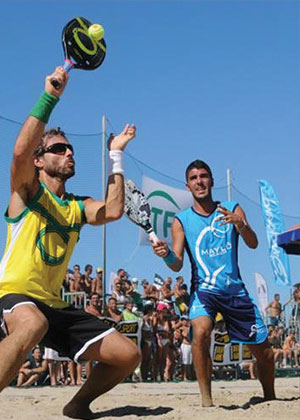 Natural Wonders
---
If you think that getting back in touch with nature is a route to happiness, then Aruba has this too. Our favourites are Arikok National Park and the Casibari rock formation. Arikok National Park is a desert-like preserve with a variety of wildlife, cacti and dramatic rock formations ready to be explored. With striking views of the ocean as it crashes against the rugged shoreline, it's worth booking a hiking tour or a horse-ride to really get away from it all and feel the ocean wind in your hair. But if you'd rather take to the rocks and do a bit of climbing, then the Casibari rock formation is perfect for unique views and making the most of some of the best sunsets in the Caribbean, bound to put a smile on anyone's face.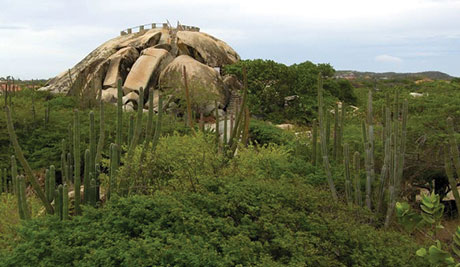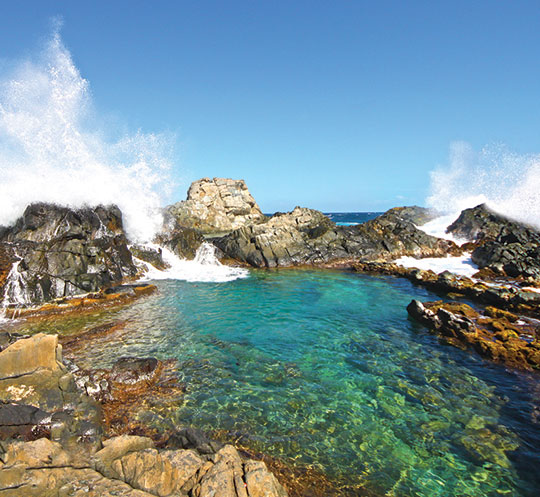 Time
---
One of the best things about Aruba? Nobody rushes. With watches in short supply, it's best just to go with flow and let your commuter routine fall by the way side. Instead of worrying, you'll often see the people of Aruba take a nap, have an unexpected chat with a friend or enjoy some cool coconut juice. What will be, will be, alleviating all that unwanted stress you've been harbouring.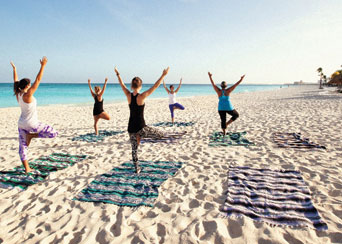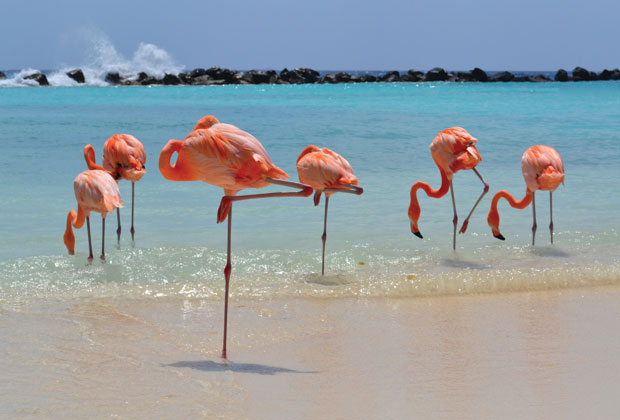 Colour
---
With verdant, green national parks, turquoise waters that look too good to be true and golden sands you'll want to dip your toes into, coupled with the rainbow colours of the local architecture, Aruba exudes feel-good colours. Everywhere you turn, there's always something bright and beautiful that will make you smile.