Sustainable Tourism: Rise of the mindful traveller
Nobody wants to say: "Do you remember holidays?", but if we fail to make changes, travel as we know it could become a thing of the past. There is no single solution – giving up flying is unrealistic, and potentially damaging to the destinations that rely on tourism for an income. In our latest Worldwide Travel Report, we show that to travel responsibly is to live responsibly: lots of small actions add up to decisive change.
Over and under
Venice is flooded – literally and figuratively – Manhattan is choked by traffic, and the quiet paradise of the Pacific is somewhat less than secluded at times. Seeing the wider world is a fine balance between financial benefit and environmental burden; so, if you are concerned about contributing to over tourism, speaking with a Kuoni expert will help decide where and when to go. Swap Venice for the Lido, Manhattan for Brooklyn, or India's 'Golden Triangle' for Kerala. You won't miss out on anything by considering the alternatives.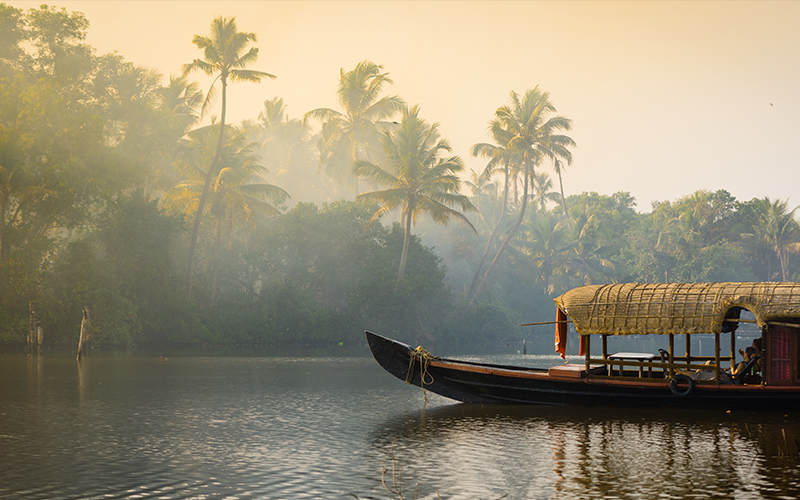 Cutting Carbon
The science is complex, but done correctly carbon offsetting can make a difference. Personal choice is key and familiarising ourselves with the different standards helps to make an informed decision. Gold Standard is a robust certification, and audited by the rules of the Kyoto Protocol. Kuoni offers the option to offset with Gold Standard so customers can be sure their holiday has a social benefit, as well as an environmental one.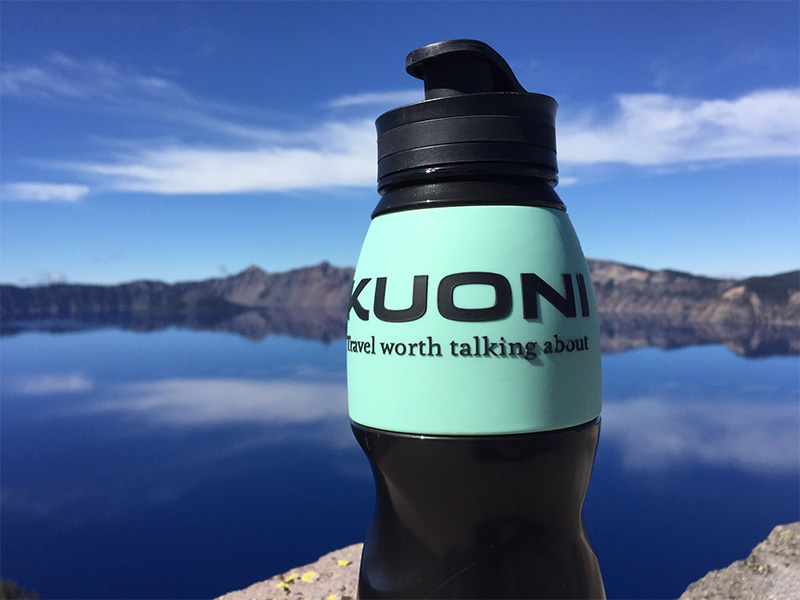 On the home front
---
Practising what we preach, Kuoni launched a Stay Beautiful campaign last year to encourage staff to travel responsibly. A partnership with Water-to-Go was one of the key initiatives: this new filtration system could be a step change in providing clean water and reducing use of single-use plastic. Kuoni has given its own branded version of the bottle to more than 250 staff to use on educational trips.
For more information, visit here.
The mindful menu
Going vegan alone won't save the planet – although it is one change that could reduce your carbon footprint. Alternatively, if you enjoy a good cut of red meat, eat it in South America, where it is the lifeblood of the local economy. Again, choice is everything, and Kuoni purposefully seeks hotels where vegetarian or vegan, organic, or dairy-free options are freely available, not difficult add-ons to an inflexible menu.
The last straw
There's no simpler improvement for hotels than removing plastic straws, but Kuoni's hotel partners in the Maldives in particular have made good progress in eliminating all unnecessary single-use plastics. Kanuhura, Constance Moofushi Maldives, Niyama, Cinnamon Dhonveli, Kuramathi and Reethi Beach resorts have all introduced glass bottles or aluminium cans in place of plastic, and also invested in water desalination plants. Individually, they're active in social initiatives such as school improvement projects and supporting local charities.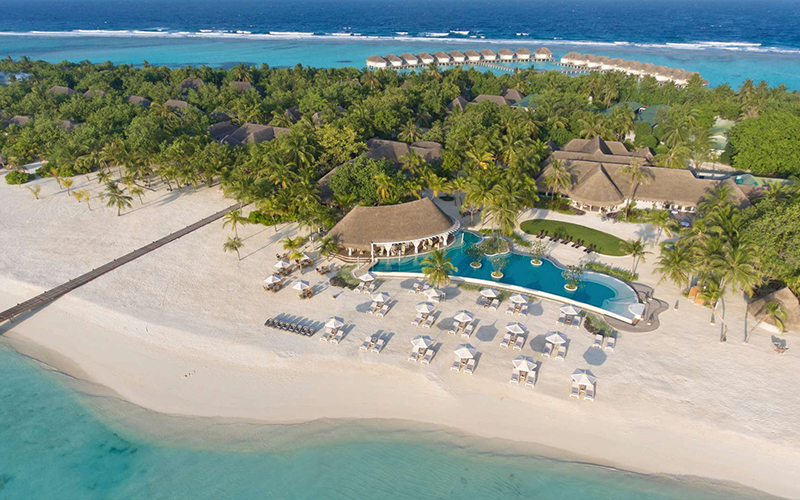 Slow travel
True luxury means freedom of choice: the freedom to choose rail over air, low impact lodges over energy intensive hotels, local produce over imported food. We have all been forced to confront the realities of our carbon footprint, but one of the benefits of cutting back on flying might be seeing more along the way. Slow down, stay longer, do more and spend more in the local community: it all adds up to a better trip.