Speak to one of our experts now about this offer
Call us on - 0800 092 4444
Or drop into your local Kuoni store to find out more

Find your nearest store
Qatar Airways, the flag carrier for Qatar, is a leading global airline currently flying from London Heathrow, London Gatwick, Manchester and Edinburgh via Doha to over 150 destinations.
Voted 'Airline of the Year 2022' by Skytrax, Qatar Airways has been awarded the coveted title for a record seventh time. Other accolades include Best Business Class, Best Airline in the Middle East and Best Business Class Airline Lounge Dining experience. The airline's home and hub, Hamad International Airport (HIA), was recently named 'World's Best Airport' at the Skytrax 2022 World Airport Awards.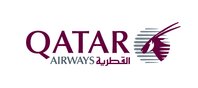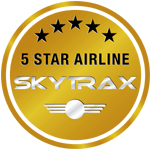 Fly to these top destinations with Qatar Airways
Economy Class
Extra-wide seats with adjustable headrests for comfort and flexibility
A selection of meal choices
Fresh pillows and soft fleece blankets for a well-rested travel experience
Up to 4000 in-flight entertainment options and on-board Wi-Fi*
*Available on selected aircraft
Business Class
Seats that recline into fully lie-flat beds with built-in back massager
Exclusive Diptyque amenity kits
The White Company loungewear and slippers
Up to 4000 in-flight entertainment options on a 17-inch LCD personal screen
Named World's Best Business Class at the 2022 World Airline Awards by Skytrax
Qsuites: A first in business
Qatar Airways' revolutionary Qsuites have sliding doors for complete privacy and all seats convert into fully flat beds. They can be booked as a single, double, twin or even as a quad – great if you're travelling with friends or as family, as this allows you to dine and socialise together at 40,000 feet. When you're ready to sleep, you can select the do not disturb sign on the door of your private cabin, change into your white company lounge wear, and get comfy with pillows, a quilted mattress and a duvet.
Currently available on selected aircraft.
Take a 360 Tour of Qsuite - Qatar Airways New Business Class
A new level of luxury has arrived. Introducing Qsuite - First in Business.
Which airports do Qatar Airways fly from?
EDINBURGH - MAIN TERMINAL
LONDON GATWICK - NORTH TERMINAL
LONDON HEATHROW - TERMINAL 4
MANCHESTER - TERMINAL 2
DUBLIN - TERMINAL 1
Inspiration
Sorry, your hotel is no longer available
Please check alternatives
Choose dates
{{store.searchDuration}} nights, {{formattedDate}}
Enter dates to check availability
{{ guestRollup || 'Enter guests' }}
{{ store.selectedAirport.text }}
{{ store.selectedClass.text }}
{{ store.selectedOccasion.text }}
Search

Choose a departure date
{{store.searchDuration}} nights
Enter rooms & guests
{{passenger.childAges.length}}
Checking prices & availability

{{term}}, {{formattedDate}} for {{searchDuration}} nights
All

({{destinations.length + products.length + offers.length + inspiration.length}})

Destinations

({{destinations.length}})

Holidays

({{products.length}})

Offers

({{offers.length}})

Inspiration

({{inspiration.length}})
{{availabilityProduct.length}} holidays in {{term}}
We're transferring you to our tailor-made specialists
From the multi-award-winning Kuoni