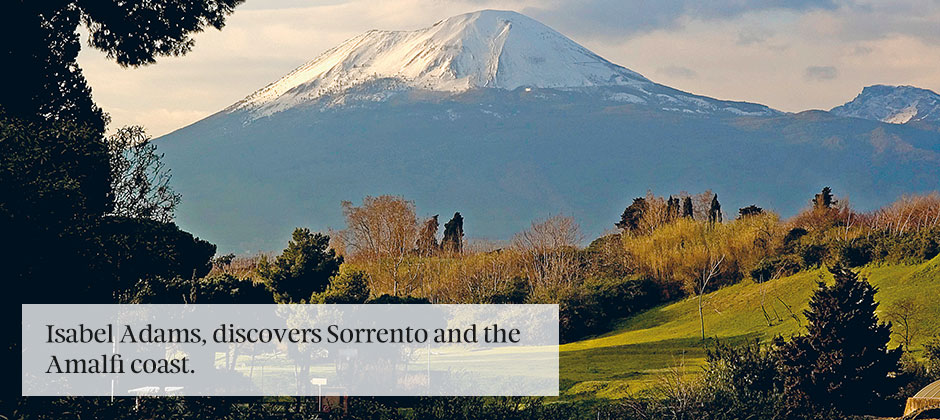 Sorrento and the Amalfi coast
Isabel Adams discovers Sorrento and the Amalfi coast.
When we arrived into Sorrento, the sun was beaming down on the little cobbled streets of this beautiful cliff-top town. The views of the Neapolitan Riviera and Mount Vesuvius were breathtaking and I couldn't wait to explore more of the coastline and what this historic town had to offer.
We stayed at the Grand Hotel La Favorita a stunning property in a fantastic location in the heart of Sorrento. The hotel's style is very traditionally Italian with a contemporary and luxurious feel, when you first enter the reception area you are greeted with an opulent chandelier and marble features throughout. A friendly porter was on hand to help and all the staff were very attentive and made us feel really welcome.
Once we had dropped our bags off it was straight into the Mediterranean style roof-top pool to soak in some Italian sunshine and enjoy more amazing views off the surrounding area. The pool area never felt crowded and it was a great spot to come in the evenings, completely relax and sip one of your favourite cocktails while watching the sun set over the sparkling sea. We found this hotel to be ideal when we wanted to venture into town, a short 10 minute stroll would get us to the colourful local markets and main square.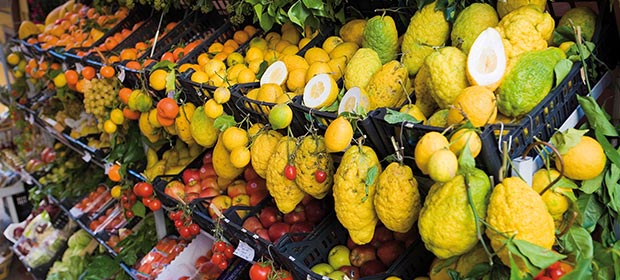 We had some lovely meals in the main square throughout our stay, traditional Italian pizza and pastas in the day watching the world go by and in the evening the town transforms into a bustling, musical and atmospheric place.
We also ventured out to the nearby Amalfi coast where we had a local driver to take us to all the best places along the headland. We went to a restaurant run by a traditional Italian family in Positano that perched on the edge of the cliff tops where we could experience a feast of homemade recipes admiring yet again some fantastic views of the coast that offered a different position and outlook.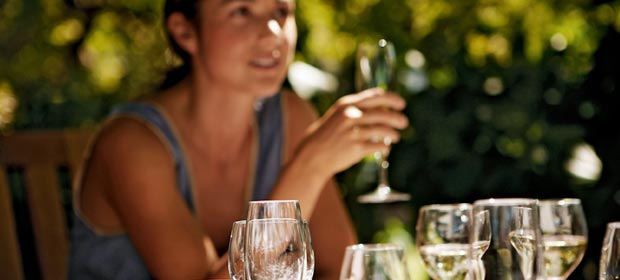 We also explored Ravello where we stopped and tried a local favourite lemon cello! this was offered a lot during our stay and the locals make customised bottles perfect to take back as a souvenir or gift.
If you enjoy a spot of shopping while your on holiday I would recommend a trip to Capri, we went across by hydrofoil and this place is full of a variety of top designer stores from Gucci, Cartier and Louis Vuitton to an array of interesting and unique boutiques and jewellery stores.
If you are more interested in fascinating history, trips to Pompeii run from Sorrento, too.
If you are looking for a spot of romance, a new adventure and history to explore, or a memorable family holiday Sorrento has it all and I wouldn't hesitate to return!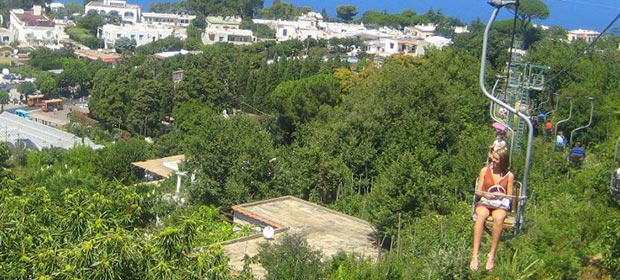 Inspired?
---
Visit stunning resorts dotted along incredible coastline.