Ashley J Clark, a Kuoni customer, shares his photos and recalls his surreal adventure on board the MV Santa Cruz in the Galapagos.
After a warm welcome on board the MV Santa Cruz, we boarded the dinghies and were soon scrambling up the rocks on the small island of North Seymour. We were mesmerized by this bizarre haven. Having travelled the world, nothing prepared me for such a spectacle of wildlife with a total absence of any fear of us, the visitors. We were greeted by frigate birds swooping low, the males with huge red throat pouches as big as footballs. There were blue footed boobies that performed a courting dance just feet away, land iguanas and sea lions – some that we had to step over while others posed in the sunset in front of the waves crashing on the shore.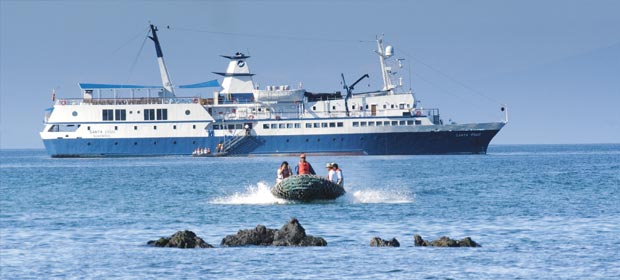 Over the next few days we cruised from island to island. We saw huge volcanic cliffs, spectacular rock formations, penguins on the equator and flightless cormorants. A walk through a mangrove swamp felt like something out of an Indiana Jones movie as we tip-toed through hundreds of salt-spitting marine iguana lizards.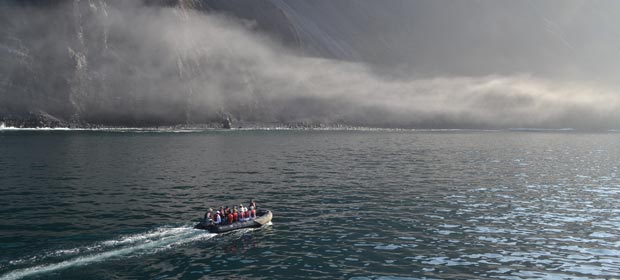 The ship remained totally relaxing, a home from home, and we were welcome on the bridge at any time. Snorkelling was spectacular, with turtles always about. I dived down about five metres only to have a head to head with a Galapagos shark. I don't know who was more frightened as it bumped my leg and then took off at speed, but it didn't put me off. Two days later, off the island of Santa Maria (Charles), I had my best snorkel ever, as we watched packs of sea lions performing an underwater ballet.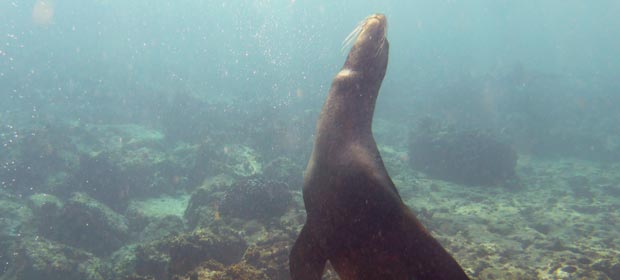 I went on to scuba dive with schooling hammerheads, too. The water was warm, then cold, indeed evidence of the mix of currents that produce plankton-rich waters with a consequent abundance of wildlife. One afternoon there was an opportunity to dive from the top deck of the ship and a feisty Australian lady in her seventies showed us all how it should be done.
"a walk through a mangrove swamp felt like something out of an Indiana Jones movie as we tip-toed through hundreds of salt-spitting marine iguana lizards."
Ashley J Clark,

Kuoni customer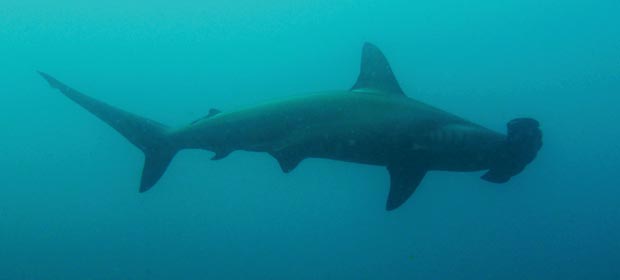 On Isabela Island (Albermarle), we encountered the giant tortoises after which the islands are named. Whaling ship crews and pirates slaughtered thousands and took them on board as a supply of fresh meat and it is only due to determined conservation efforts that they now thrive. The whole archipelago is now one huge National Park where any development is limited and rules are strictly enforced.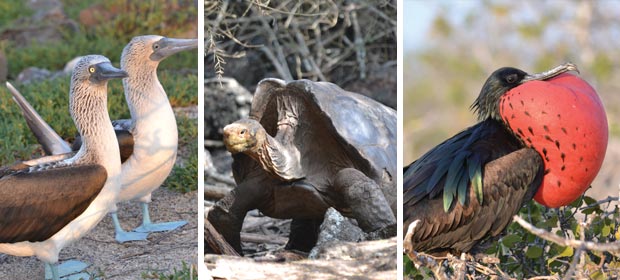 On Santa Cruz (Indefatigable), an inhabited island, we visited the fish market where sea lions and pelicans confidently wandered for the pickings.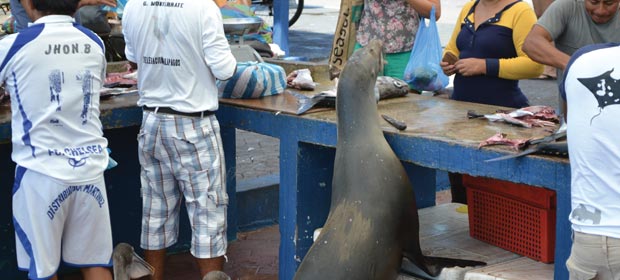 And so like all good things, after five action-packed days it all came to an end. A last walk on deck in the darkness gave a spectacular view of the night sky and a torch shone over the side revealed sharks and sea lions all around the boat. The whole time had been a totally unforgettable rollercoaster of surreal experiences.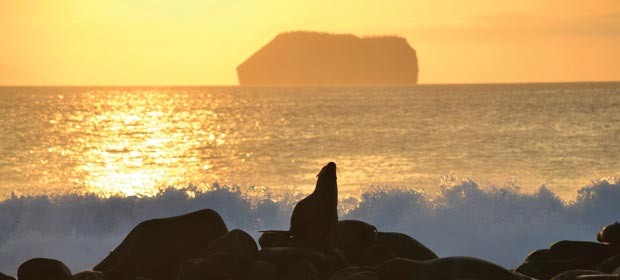 Inspired?
---
The wealth of knowledge of the ship's naturalists, who know the islands inside and out, are sure to make your itinerary unforgettable as you cruise around the Galapagos Islands.