Peruvian cuisine of late has been finding itself in the foodie spotlight with glowing international reviews hitting food blogs and online media publications alike. With an endless supply of exotic ingredients and Michelin-starred chefs producing new, explosive flavours by giving Peruvian classics a trendy twist – it's definitely worth a taste.
Lima in particular, the gastronomic capital of South America, has an inspiring culinary legacy inherited from its pre-Hispanic and colonial culinary traditions. Nourished by innovative oriental influences, Peruvian restaurants provide some of the most sophisticated gourmet experiences around. With its diverse restaurant scene, Lima plays hosts to many award-winning establishments and here are our top 10 we recommend you dine in…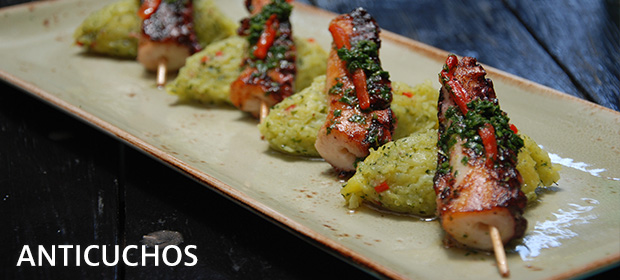 1. Astrid & Gaston Casa Moreyra
Named Latin America's best restaurant in 2013, Astrid & Gaston Casa Moreyra offers food not just for sophisticated palates but for intrepid culinary lovers from around the world. We recommend the tasting menu that changes every six months based on seasonal trends. Just be prepared for two and a half hours filled with 29 very different courses.
2. Central
All about the detail, Central has Chef Virgilio Martinez at its helm showcasing all manner of international cuisine, yet the food is always unmistakably Peruvian. This restaurant always serves fresh local produce with the odd tantalising new ingredient from the heart of the traditional district of Miraflores.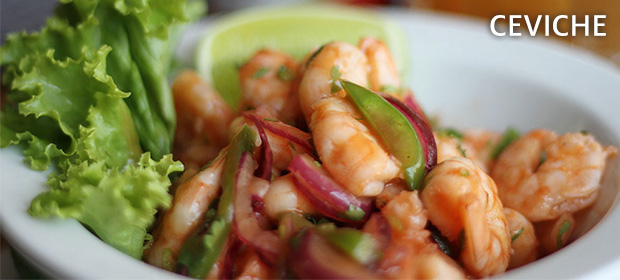 3. Malabar
Located in Lima's charming shopping and financial district, Malabar offers high-class Peruvian dishes, well thought out in terms of their health properties and distinct taste, from world class chef Pedro Miguel Schiaffino.
4. IK
A contemporary dining experience providing a real feast for the senses, discover a different range of Peruvian ingredients that will really get your taste buds tingling. IK is never short of a celebrity or two enjoying some of the tastiest cocktails in Lima.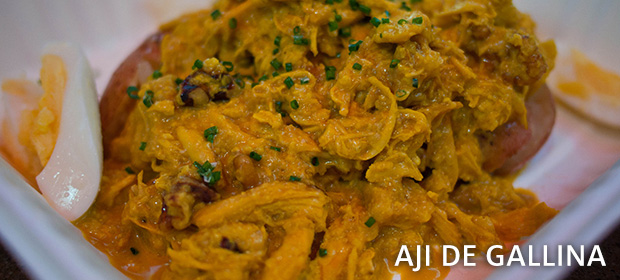 5. Cala
With a spectacular view of the sea, affordable prices and a unique Peruvian-Mediterranean style, Cala has to be on your list of restaurants to try. We recommend Cala for a casual lunch by the sea or dinner to the sound of the sea.
6. Matria
Fresh and modern, Matria is well-known for its own innovative creations that emphasise raw materials, the seasons and flavours that will stay with you. With a strong feeling for tradition and evolution, the menu is short and simple with a wide selection of wines and a memorable experience.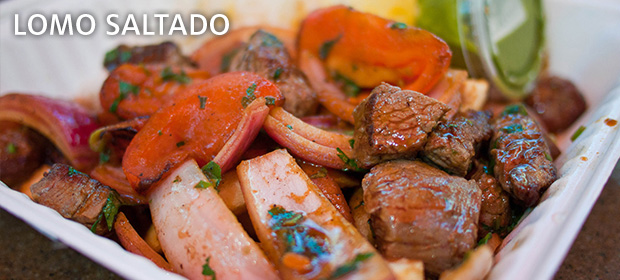 7. Panchita
Near the shopping centres and craft markets of Miraflores, Panchita is part of Gaston Acurio´s restaurant chain offering a modern and tasty representation of the traditional Creole Peruvian cuisine. Expect your dishes with a bit of a kick!
8. Madam Tusan
Another of Gaston Acurio´s signature restaurants, Madam Tusan, offers a delicious mix of Peruvian and Chinese cultures. Not only that, the wonderfully modern interior is incredibly photographic.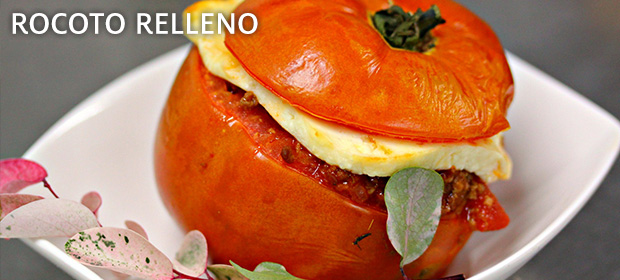 9. Amaz
Created to enhance the cooking and culture of the Amazon, Amaz has a sustainable vision, looking to preserve the pantry of one of the most biological diverse places on the planet. So popular are its unique Peruvian-Amazonian dishes that they have now expanded into Europe.
10. La Mar
Offering some of the most delicious seafood in Lima, hand in hand with local sources, this traditional Peruvian "Cevicheria" adds a trendy touch to the explosive foodie scene.
If Lima isn't on your itinerary, then the gastronomic scene is spreading towards other Peruvian destinations such as Cusco. This popular and well-visited capital of the Incan Empire also offers a range of culinary experiences featuring Andean grains, spices and techniques used by ancient Peruvians.
Many people find that food makes for a memorable trip and with this list of restaurants in tow, this will be a Peruvian foodie adventure you won't forget.
Images courtesy of Gustavo Andrade, djjewelz, collectmoments and franzconde on Flickr.
Inspired?
---
Discover more on our Highlights of Peru tour
Enchanting Peru inspires with its dramatic landscapes and ancient Inca treasures. This exhilarating journey explores the highlights of the country, taking you to Machu Picchu on an enchanting train journey, visiting Cuzco and Lima; plus a stay in the Sacred Valley.