From making dumplings in China to spotting the Big Five in East Africa, our escorted small group tours and safaris are packed with experiences and each one is led by a local guide who can share their insight. A small group means a more personal experience, so take a look at our top 10 tours for inspiration.
As the morning haze burns away as the sun starts to rise, you'll see the white marble glisten in the light and the beauty of the Taj Mahal come into view. We know where to get the best view of this iconic monument to eternal love and you'll get to see it at both sunrise and sunset, so you can avoid the crowds and the heat of the midday sun. But did you know there is a Baby Taj waiting to be discovered? This stunning marble tomb is studded with semi-precious stones and appears to resemble a giant jewel box. We'll take you to Agra Fort, an impressive red sandstone monument that houses fairytale palaces, audience halls and two white marble mosques; arrange a rickshaw ride through a local market in Jaipur; and you'll get to have dinner with a local family too, who will teach you how to rustle up some Indian cuisine.
Stay longer: see the tigers of Ranthambore, head to the foothills of the Himalayas or combine this tour with our Nepal & Bhutan Explorer itinerary.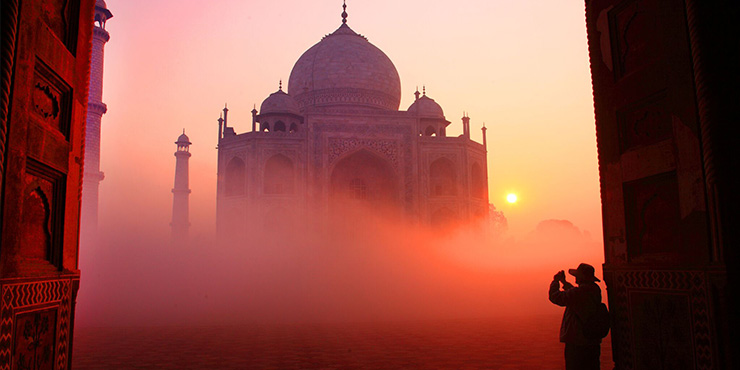 Let us take you to the best safari spots in Kenya, from Samburu and the Rift Valley to the world-famous Maasai Mara. Your 4x4 will have no more than six guests, so you'll have time to get to know your group and guide, plus a guaranteed window seat. We'll take you to a restaurant where you can dine inside a fig tree, search Samburu for rare species such as the longnecked gerenuk; and relax on a viewing platform in a building that looks like Noah's Ark, watching the action happening below in the floodlit waterhole and salt lick. Sit round a campfire in the Maasai Mara, recalling sightings of lion prides; and take the opportunity to add on a hot-air balloon flight over the plains – watching zebras and wildebeest from above will be unforgettable.
Stay longer: add on a beach stay in Mombasa or Zanzibar.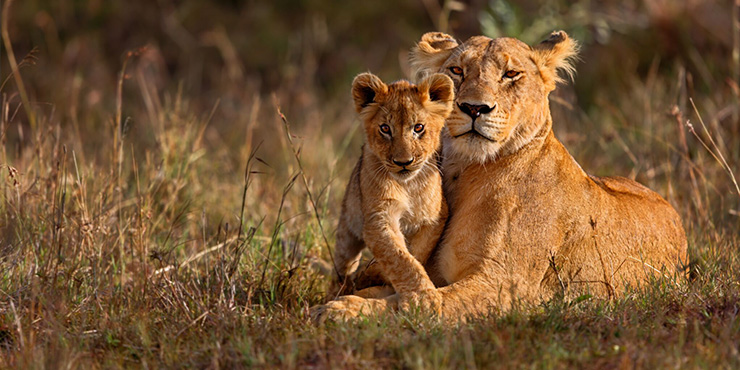 This relaxed tour is perfect if you've not been to Sri Lanka before. You'll have time to explore independently and can add on optional experiences along the way. Tour ancient Kandy and admire rare orchids at the Royal Botanical Gardens in Peradeniya and step inside Dambulla Cave Temple where you can gaze up at the intricately painted murals and spot up to 150 statues of Buddha.
We'll also take you to a spice garden to learn about the spice trade and the economy and culture of the island. You'll also head out on a game drive in Minneriya National Park – one of the best places in the world to see wild elephants – and it's up to you whether you relax by the pool in the afternoon or climb the iconic Sigiriya Rock Fortress. After an arduous climb, you'll find the most amazing views over the jungle and ancient city ruins below.
Stay longer: add on a longer beach stay in Sri Lanka, fly to the Maldives or add on a few nights to explore Yala National Park for the chance to spot wild leopards.
Delve into the history, landscapes and culture of China. We'll arrange a private cruise along the Huangpu River and a visit to the waterside city of Suzhou to explore its canals and the UNESCO-listed Administrator's Garden. At the top of Fubo Hill, a limestone karst jutting towards the clouds, you'll find one of the most stunning views over Guilin and the mountainous peaks beyond. You'll also experience the photo-worthy scenery of limestone karsts on a cruise along the River Li.
It's dumpling-making time in Xi'an with a traditional cooking class; and one of the highlights of the tour is a trip to the Terracotta Warriors – with the opportunity of an archaeologist meet and greet. A high-speed first-class train journey to Beijing will lead you to Tiananmen Square and the incredible forbidden City; and a visit to the Mutianyu section of the iconic Great Wall will provide the perfect photoc opportunity, as the chain of Ming Dynasty guard towers snakes across the landscape.
Stay longer: add on a few extra nights in Hong Kong, Chengdu or Tibet.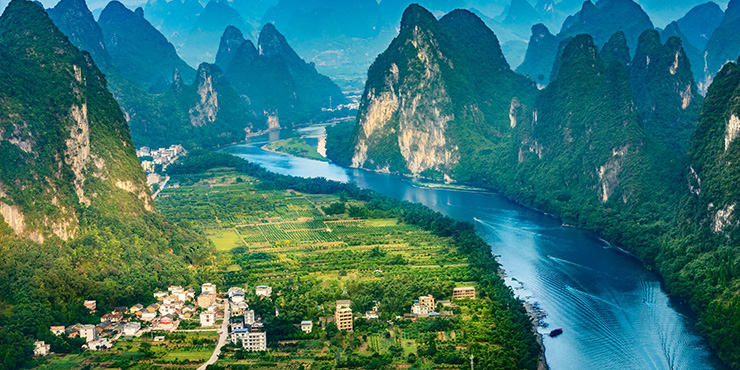 Immerse yourself in Japanese culture, from soaking in the thermal hot springs in Hakone to learning how to make sake. Tour Tokyo, visiting ancient shrines, the best shopping areas and the city's oldest temple. On a day trip from the capital, you'll have the chance to relax in the hot springs of Hakone and admire stunning views of snow-tipped Mount Fuji. You can spend a thought provoking afternoon at Hiroshima's Peace Memorial Park, later spotting white-tailed deer among the colourful trees in Momiji-dani Park, known as Maple Valley.
The iconic Fushimi Inari Shrine is a must-see in Kyoto, where 10,000 bright orange tori gates form a path up the mountain through the forest. To get your tastebuds going, try quirky cuisine at Nishiki market, known as 'Kyoto's kitchen', where you can sample delicacies such as octopus skewers and tofu doughnuts.
Stay longer: you can combine this Japan adventure with Highlights of South Korea.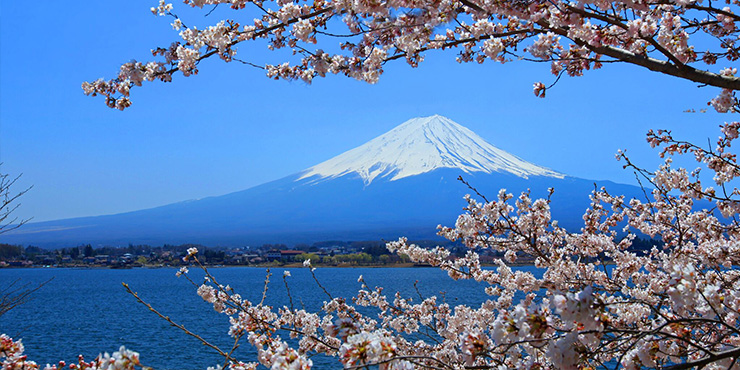 Cyclo rides, boat trips, food tasting and walking tours – this tour is packed full of experiences. In Hanoi, hop in a three-wheeled cyclo and explore the Old Quarter, later watching a traditional water puppet show.
You can enjoy an overnight cruise through Halong Bay, waking early to watch the sun rise on deck during a t'ai chi class, and explore Hué during a tour on foot. The group will also meet a local family in one of the city's ancient garden houses and cook a meal together. In Hoi An, we've set aside some free time so you can explore on your own. There's the option to travel up to the Ba Na Hills resort where there's a bridge that seems to be held up by two huge stone hands. The tour is topped off with a cruise down the Mekong Delta and a chance to learn about the remarkable history of the Cu Chi tunnels.
Stay longer: Visit the temples of Angkor with a few nights in Siem Reap, or combine the tour with our Cambodia & Laos Explorer itinerary.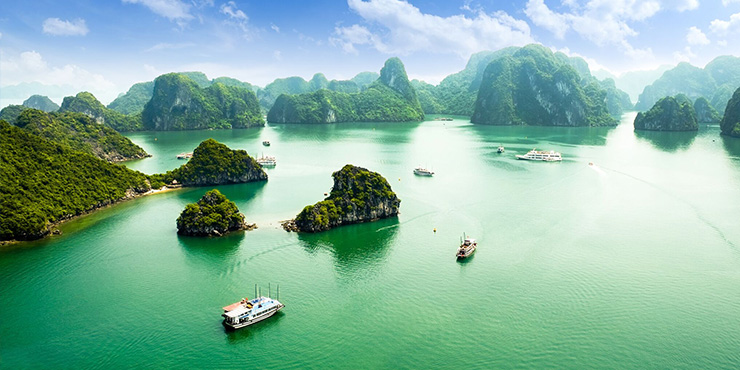 If you want to explore Sicily, learn about its history and taste the very best Sicilian cuisine en-route – this foodie tour is for you. In Syracuse, you can see the ancient Greek theatre and wander throuh the beautiful old city centre. Sample some of Modica's famed chocolate in a local pastry shop and, in Agrigento, you can visit the UNESCO World Heritage Site of the Valley of the Temples. Wind in and out of these Greek temples (the Temple of Concordia is one of the best-preserved examples of ancient Greek architecture in the world) and later overlook the temples lit up at night, as the hotel we've chosen allows you to easily visit both night and day. You'll get to spend time in Taormina, which is buzzing with piazzas, boutiques, antique shops and street cafes. Finish the tour with a visit to Mount Etna, and raise a glass to your adventure during a wine tasting session in a local cellar.
Stay longer: add on a few extra nights in Taormina.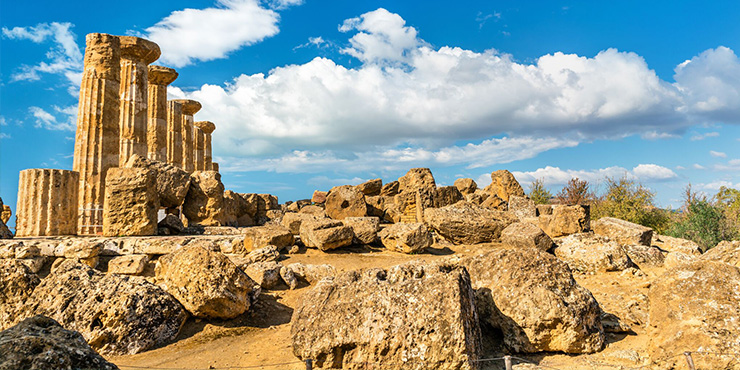 Gaze out of the window and get your first glimpse of Tanzania's villages and plantations growing coffee, maize and bananas. You're heading for Lake Manyara National Park, famed for its pink flamingos, as well as hippos, elephants and tree-climbing lions, ready to be spotted on unforgettable game drives. In the world-famous Serengeti National Park, stay in a lodge with the most breathtaking views over the plains and head out for an incredible day-long safari. The Ngorongoro Crater is rich in both wildlife and jaw-dropping views; this collapsed volcano is 12 miles in diameter and 600 metres deep and is a haven for zebras, lions, elephants and black rhino.
Stay longer: add on a beach stay in Zanzibar or combine with our Taste of Kenya safari.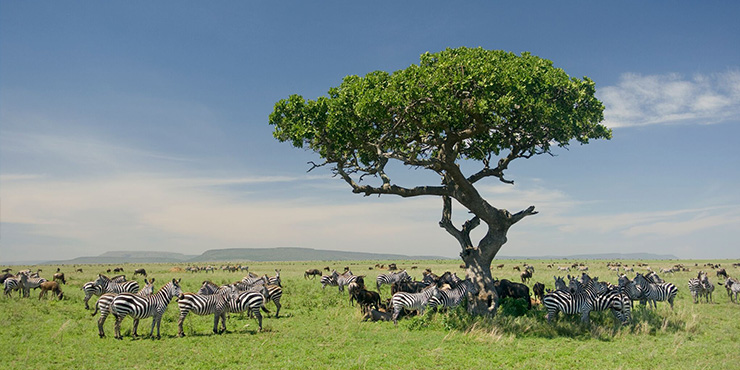 Your South Africa adventure starts in Cape Town at the iconic Gold Restaurant for a 14-course Cape Malay and African meal, tasting cuisine from Table Mountain to Timbuktu. Catch a cable car up Table Mountain to explore the different viewpoints; and enjoy a fascinating tour of Robben Island, a moving experience seeing first-hand where Nelson Mandela spent 18 of his 27 years in prison. We'll take you to the best cellars in the Cape Winelands for wine and cheese tasting; and you will also get to board the Franschhoek Wine Tram, rolling through vineyards and stopping for wine tastings en route.
Step inside the Cango Caves for a guided tour through the incredible fairyland of columns, crystal curtains and flowstone formations; and enjoy a four hour eco tour of Knysna's nature reserve, taking time to enjoy a nature trail walk. This tour makes the most of the Garden Route's jaw-dropping scenery, delicious wines and local cuisine.
Stay longer: add on a beach stay in Mauritius or add on a safari experience in Kariega Game Reserve.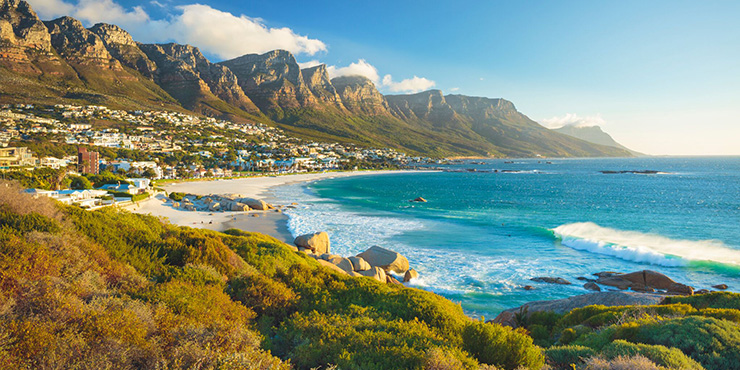 Let us take you into the rainforest on this tour that's perfect for nature lovers. We'll start with an island-hopping adventure off the coast of Kota Kinabalu; join a guide for a trek through the rainforest and mangrove swamps and head to the beach for an unforgettable barbecue. You'll have the chance to spot semi-wild orangutans at the world-famous Sepilok Orangutan Rehabilitation Centre; and explore Kinabalu Park, where we'll take you up into the treetops and along the Poring canopy walkway, crossing platforms 100 feet above the forest floor. One of the tour's highlights is the stay in a tucked-away rainforest lodge. Here, we'll head out on bird-watching cruises and hear from the experts during nature talks. However, it's not all about the animals – the group will also learn a little more about Borneo's indigenous heritage at the Mari Mari Cultural Village.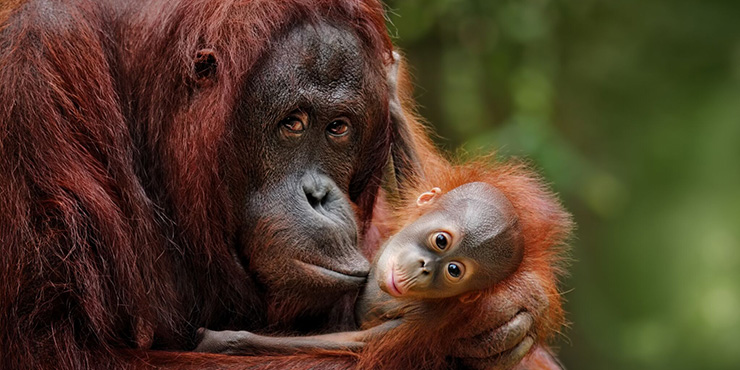 Inspired?
---
We create our own escorted small group tours, so you can only book these tours through us. You'll travel in a small group of up to 18 people with an expert local guide, and all our escorted tours have guaranteed departure dates. Find out more about Escorted Tours, order our Escorted Tours brochure or talk to someone who has been there by using our Expert Finder.
This feature was updated on 21 May 2020. The information within this feature is correct to the best of our knowledge at the time of print.