Mozambique's unspoilt sands have been a well-kept secret for far too long. We take a closer look at the Bazaruto Archipelago to find out why a Mozambique holiday is the perfect beach escape…
Low key and off-the-beaten-track, a beach holiday in Mozambique is definitely for those with a sense of adventure. It will be an exclusive (and sometimes expensive) experience with a strong sense of Mozambican identity – and so worth the journey.
Away-from-it-all rustic beaches and off-the-tourist-map adventures beckon, where palm-fringed sands, national parks, seafaring traditions and a rich melting pot of cultures combine to create one of Africa's most interesting and enigmatic countries. The capital city, Maputo, offers a great introduction, but it's the vast sweep of largely unspoilt coastline and laid-back beach life that draws travellers here.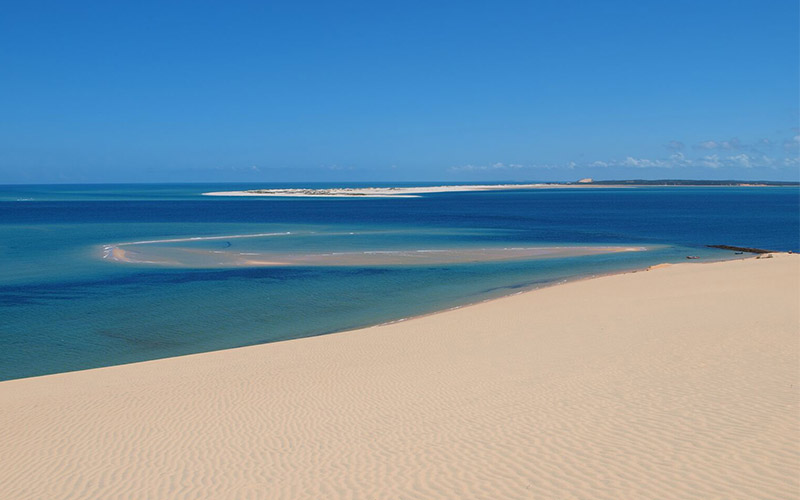 The Bazaruto Archipelago is a glittering cluster of tropical islands and sandbar swirls, where you'll find low-key, boutique lodges that are wonderfully rustic and authentic, rather than glitzy or showy. The glistening waters are home to some of the richest and rarest marine life in the world.
Here, snorkelling, diving, eating and sleeping is the rhythm of life. Dive under the mineral-rich waters and you could find yourself floating alongside turtles and the rare dugong. Humpback whales can be spotted from mid-June to mid-October; and whale sharks from December to March.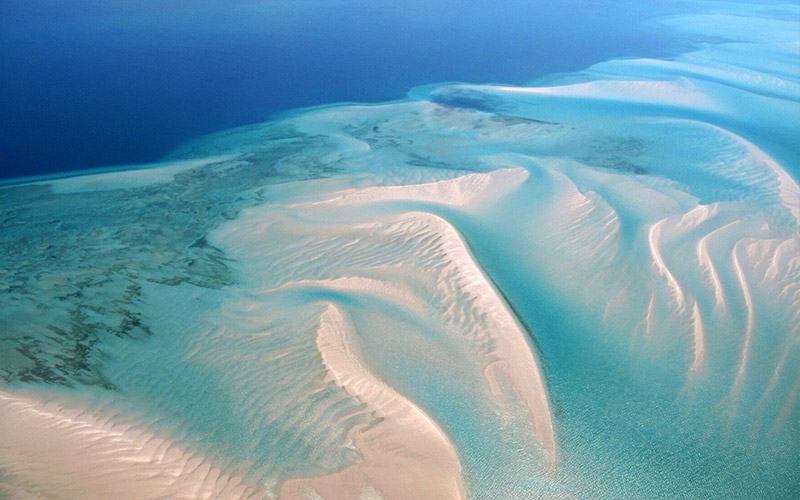 While on Bazaruto Island, enjoy a trip on a traditional dhow boat at sunset, where you can scan the water for dolphins rising from the ocean; or take advantage of the amazing deep-sea fishing. But one of the biggest draws of the island is the even bigger sand dunes. These gigantic dunes soar towards the clouds and are made for adventure. Whizz down the dunes on a sand board or explore them on a more relaxing horse ride.
So, how do you get to the Bazaruto Archipelago? You can fly from the UK to Vilanculos via South Africa. It's then a 45-minute speedboat journey to Bazaruto Island (the biggest of the six islands in the archipelago), where you'll want to pack a change of clothes in your hand luggage or strip down to your swimwear, as you'll have to hop out of the boat and wade through the water to the shore. It's an arrival (and departure) you won't forget in a hurry.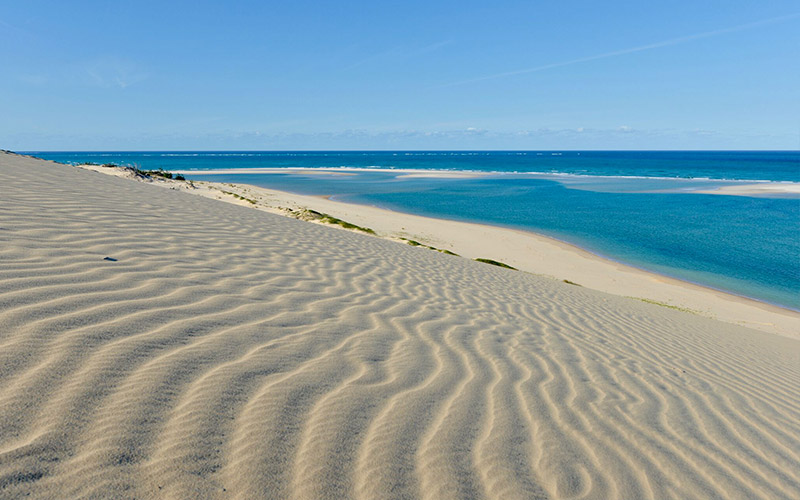 If you've always wanted to go on safari, this is the perfect opportunity. While the Bazaruto Archipelago ticks the boxes for an incredible underwater and beach experience, your journey via South Africa creates the perfect chance to add a safari in Kruger National Park. There is a direct flight from Kruger to Vilanculos, creating an unusual beach and safari combination that is more than honeymoon worthy.
Edging remote, endless sands and dramatic dunes, 5* Anantara Bazaruto is the only hotel on the archipelago's largest island. It shares its home with a friendly local community who will happily chat to you about their day's fishing. And thanks to the resort's west coast location, at the end of each day you can watch the sun set over the African mainland.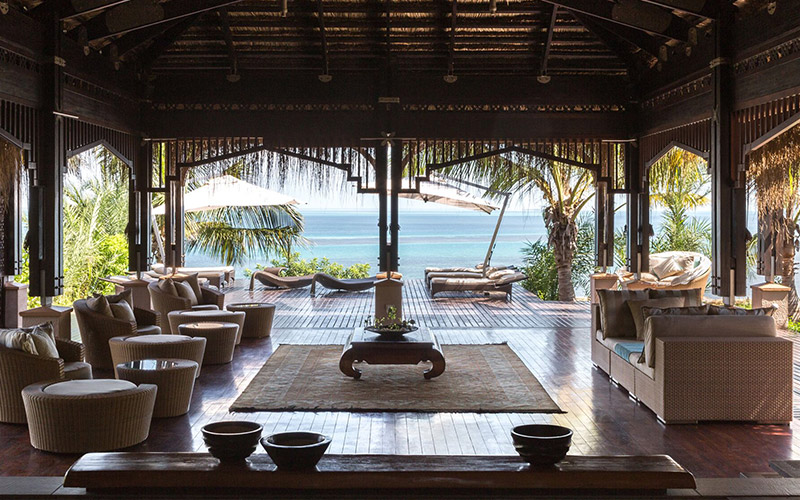 The dazzling mineral-rich waters play host to extraordinary marine life and the snorkelling and diving opportunities are incredible. Like all of Mozambique's southern beaches, the beach is tidal, but there's plenty to do during the times when swimming isn't an option.
There are three restaurants and you can also arrange a Dining by Design experience, a private meal cooked by a personal chef on the beach or in your villa. You can choose the dishes, from freshly-grilled lobster and just-caught fish drizzled in garlic butter to impala carpaccio with locally-grown fennel.
There's a quiet adults-only beachfront pool, as well as a family-friendly pool; and the Anantara Spa is a highlight, with a gloriously romantic setting. It's open until 10pm, so a sunset massage in a private spot among the dunes or a bottle of Champagne in the Jacuzzi at sundown come recommended.
There are just 44 large thatched villas here. Beach Villas have beautiful sunset views; and the huge Deluxe Seaview Pool Villas sit high up on the dunes, a short golf buggy ride from the beach. With a private plunge pool and two bedrooms, they're a great option for families and friends travelling together.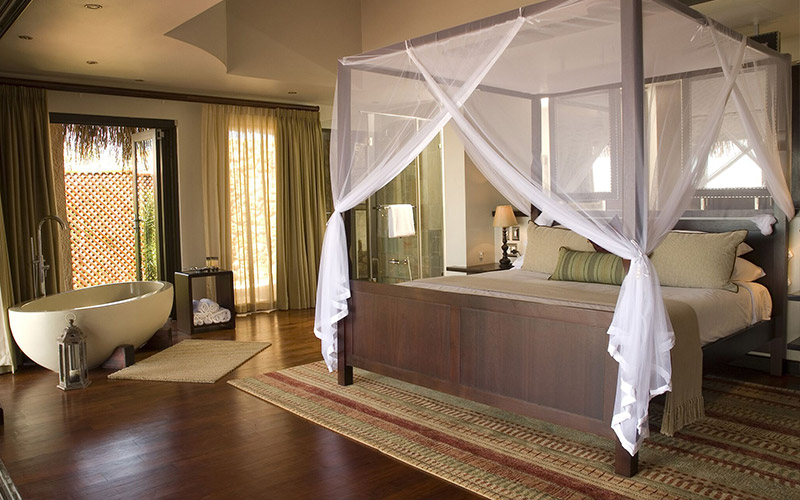 Inspired?
---
You can pair a Mozambique beach holiday with Kruger National Park, Cape Town or Victoria Falls. The remote access comes at a premium cost, but the unique and off -the-beaten-track experience is worth it. We also offer stays on Benguerra Island in the archipelago. For more inspiration, order our Africa brochure or talk to one of our Southern Africa experts.