Wake up and listen to the dawn chorus as the sun rises over the rainforest. Embrace an ancient bathhouse ritual at an award-winning spa, or soothe your mind with guided meditation. We can take you to private islands and peaceful coastal retreats surrounded by natural beauty, with Spa Villages that use age-old healing practices to deliver award-winning results.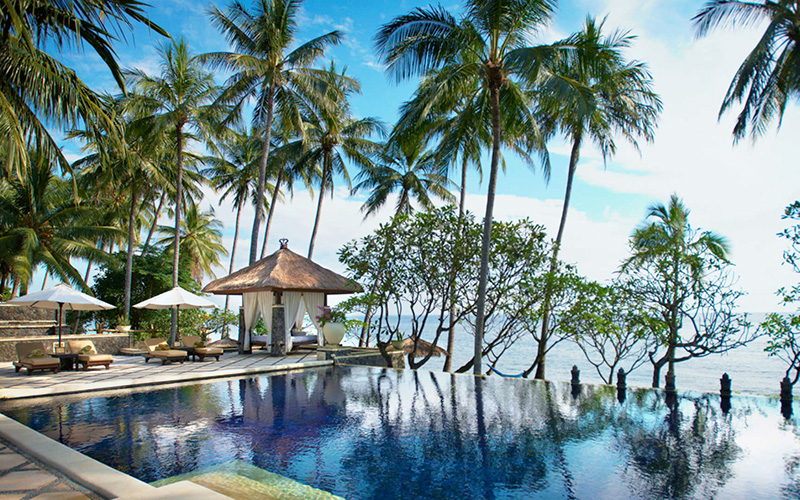 The adults-only switch-off holiday
4.5*Spa Village Resort Tembok, Bali
In the traditional village of Tembok on Bali's quiet northeast coast, Spa Village Resort Tembok is a haven of wellness set among soaring peaks that sweep down to the black volcanic sand beach, caressed by clear blue waters.
A place of relaxation and calm, this boutique adults-only resort has only 31 rooms and encourages you to turn off your mobile phone, look at the view instead of a TV – you won't find one in your room – and focus on your wellbeing. Your stay will include a 50-minute treatment on each full day of your holiday using local organic herbs and plants, plus daily optional fitness sessions.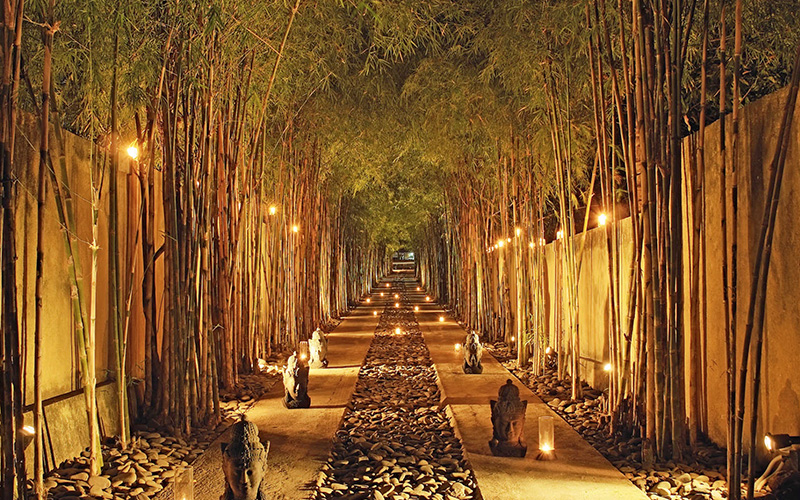 On arrival you'll be given a list of various experiences on offer in the resort – this is not a plan, but simply a suggestion of how to make the most of your time here and is completely flexible for you to tailor make, depending on how much – or little – you want to do. Sample experiences might include cookery classes and various forms of yoga or cycling through local villages to a waterfall.
Possibly the world's best spa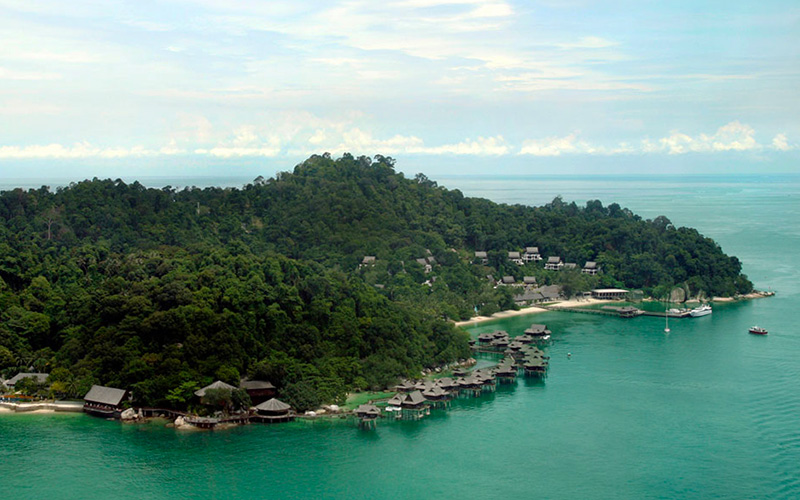 A 300-acre private island is home to Pangkor Laut Resort, which is covered in one of the world's oldest rainforests. Well-appointed villas, restaurants, infinity pools and jetties are built around giant grey boulders and only take up around 20 per cent of the island, so the resort works with its natural setting rather than overpowering it. The rainforest wraps itself around the hillside villas, almost hiding them from sight, and the sounds of nature ring loud and proud as the sun rises over this remote paradise.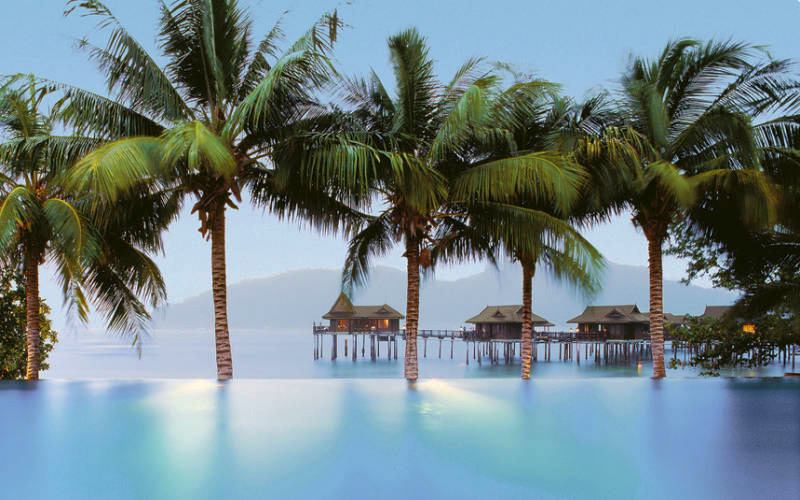 The Spa Village here has been voted the best spa in the world numerous times. Every spa treatment begins with a complimentary Bath House Ritual, where a footbath and Chinese Foot Pounding Experience is followed by walking through a series of waterfalls, deep breathing over the steaming herbal inhalation pots, and a Japanese-style cleansing session. You can then slide into the heated Rotenburu dip and wait for a therapist to call you for your Shanghai Scrub.
Emerging from this incredible bath house, you'll understand why this is one of the world's best spas. You'll be in a state of total relaxation – before you've even had your spa treatment. Embracing the oldest and finest traditional health rituals from the region will make you feel anew.
Discover the philosophy of 'Sucimurni'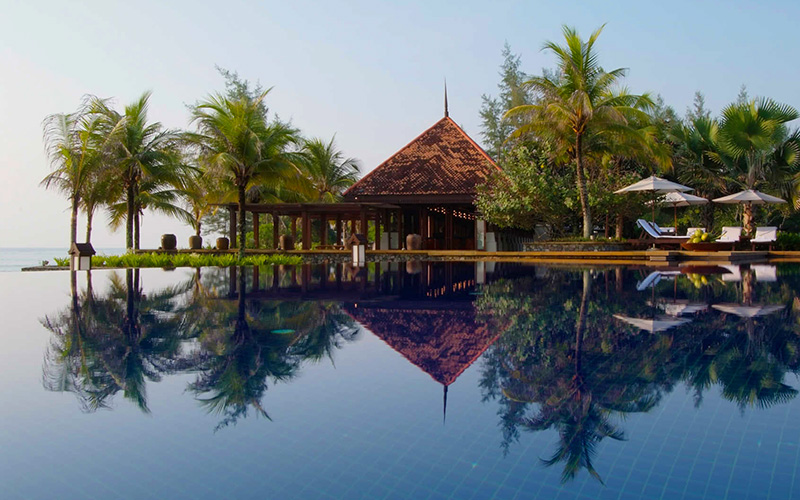 The Malay Peninsula's east coast offers an unspoilt, less-developed and traditional coastline – which is where you'll find Tanjong Jara Resort. Off-the-beaten-track and well away from the crowds, this peaceful beach stay is the perfect place to unwind, but you may get distracted by the incredible natural surroundings.
From March to September, you can discover spectacular snorkelling and diving at nearby Tenngol Island; or year-round you can cruise along the Marang River; visit local markets with a chef ; hop on a bicycle for a guided tour or trek through the jungle to the beautiful Chemerung Waterfall. May to September brings green turtles to the shore and you can visit the resort's turtle hatchery.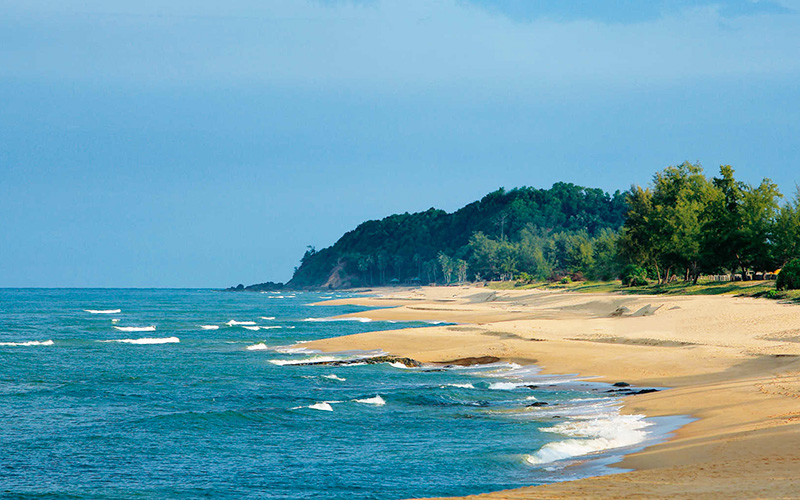 The Spa Village is award-winning. It's a place to relax and revive the soul using the philosophy of 'Sucimurni', emphasising your purity of spirit, health and wellbeing. Embrace this ancient Malay way of life as you wander through the spa's gardens and past the lotus ponds for your restorative treatment using techniques that have been handed down through generations. Every breath is pure refreshment, a relaxation of the soul, a pure journey of revival. In Malay, they call this 'Sucimurni'.
The place for Rainforests and Rejuvenation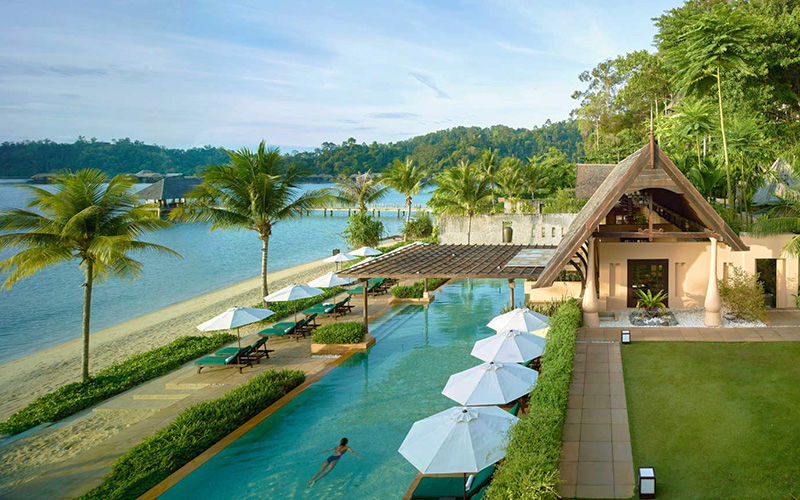 The island of Pulau Gaya, home to Gaya Island Resort, lies just off the coast of Kota Kinabalu. This traditional beachfront retreat emerges from the thick rainforest, where you can join a guide and set out to spot the rare proboscis monkey in the treetops. There's a fine sand beach, fine dining and beautifully appointed elevated villas nestled in the rainforest canopy.
During your stay, you can take a speedboat to Tavajun Bay to visit the Resort's Marine conservation and turtle rescue centre, enjoy a picnic lunch on the beach, join a guided nature walk in the forests or head out on a sunset cruise; but don't miss a trip to the Spa Village within the mangrove forest. This secluded hideaway is where you'll find outdoor decks and space for yoga, treatments inspired by the cultural healing practices of Sabah's indigenous people, plus guided meditation and stretching sessions.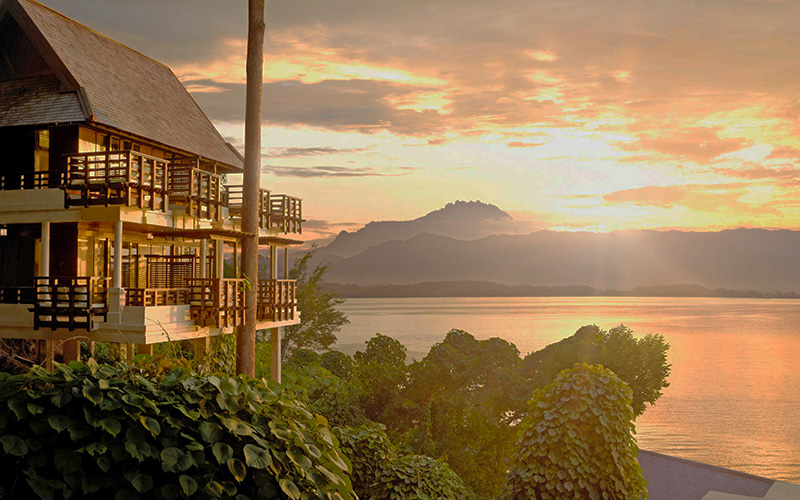 From the clear waters and lowland forests to the high altitude blossoms of Mount Kinabalu, treatments here use the finest local ingredients. Treat yourself to rice scrubs and masks of the Kadazandusun people; or the age-old practices of the Bajau sea nomads. The Spa Village is uniquely rooted in ancient tradition and will help you restore balance to your body and soul.
Inspired?
---
If you want to find your own perfect Asian Spa retreat, discover more with our Far East brochure or chat to one of our South East Asia experts who can share their first-hand experiences and recommendations.