Fresh back from leading a Kuoni photography tour of India, Neil Buchan-Grant shares his photos – and experiences.
Our time in India was full of a sense of adventure and discovery. The chaos and variety of Delhi was overwhelming and, in the Chandi Chowk market area, every possible space seemed to be filled with people going about their lives, moving goods, trading, waiting around for work, eating, sleeping and drinking tea.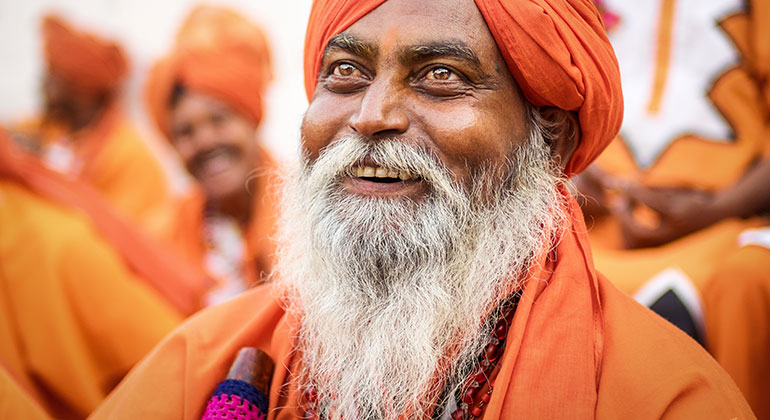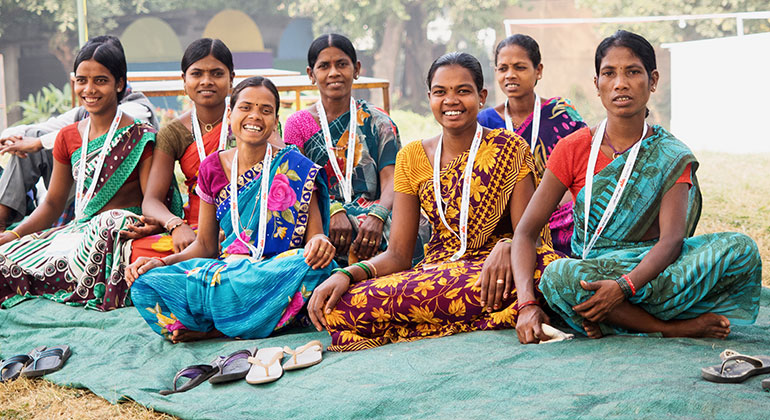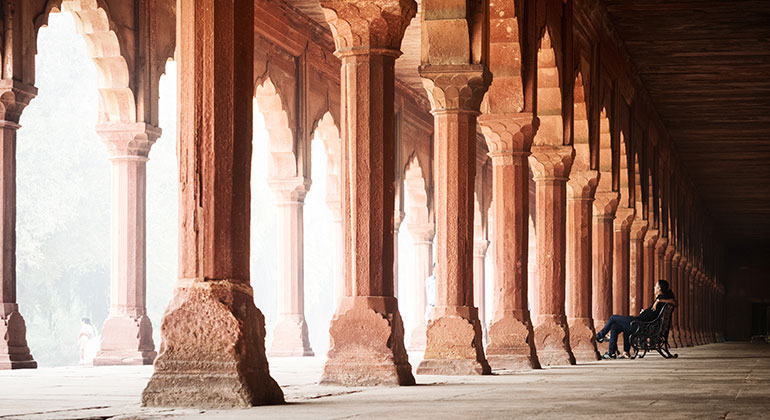 "Thank you once again for opening our eyes to getting photos through engagement rather than 'stealth'. It may not work everywhere but certainly gave a human glow to everyone's photos of India."
Colin Ward, Kuoni Traveller
In one area near a busy junction, 20 or 30 men stood and sat around waiting for work. They were painters and jars of paintbrushes sat close by. Visually, they were among the most interesting people I spotted, their skin like wrinkled leather speckled with various bright colours of paint.
Our cycle rickshaw rides through various cities during the day and nights were memorable and great fun. You couldn't fail to get some interesting pictures when you were so immersed in the throng of the street.
"First arriving in India, you are lost in what feels like sensory overload and chaos. But slowly, the patterns of life and the warmth of the people begin to emerge, and you see a bit more order in the disorder. This nation of over a billion people holds an immense store of subjects to photograph, sights and sounds to sort through, and a challenge for the Western mind to digest. This isn't for everyone but, for those who are willing, it is unforgettable."
Lance Weinberg, Kuoni Traveller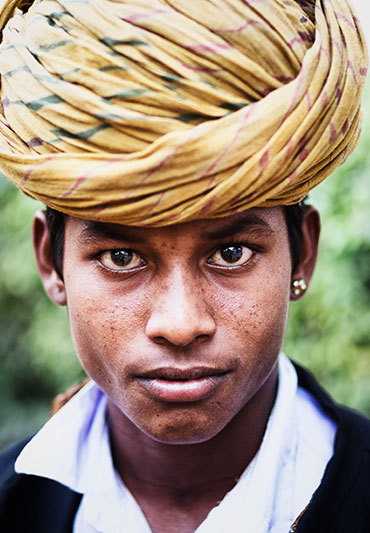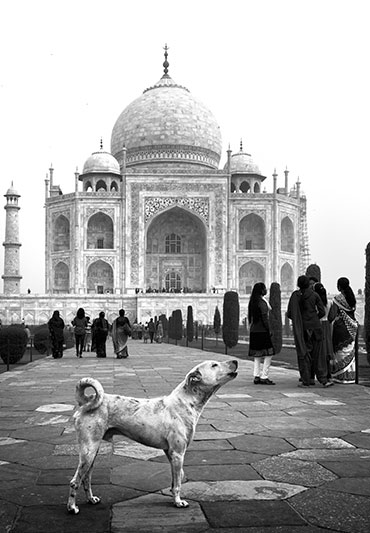 Left: A young man attending the Arts Festival in Delhi sports an impressive yellow turban.
Right: With such an iconic building as this, it's always a good idea look for something different to include in the scene. I followed this dog around for 10 minutes until he stopped to howl at me, then I left him in peace.
This shared exploration and the amazing people we came across really seemed to bond us as a group. There was a lot of laughing on this tour, much of which can be attributed to our wonderful guide, Vikram.
After the frenetic city of Delhi, Jaipur had a spacious, almost country feel to it. I loved the back streets here, where we wandered around among the cows and mopeds, engaging with the traders and residents.
"Often entire families travelling on one motorbike, cows wandering down the freeway, poverty on a grand scale... but still face-splitting smiles on most of the people you meet."
Alasdair Ferguson, Kuoni Traveller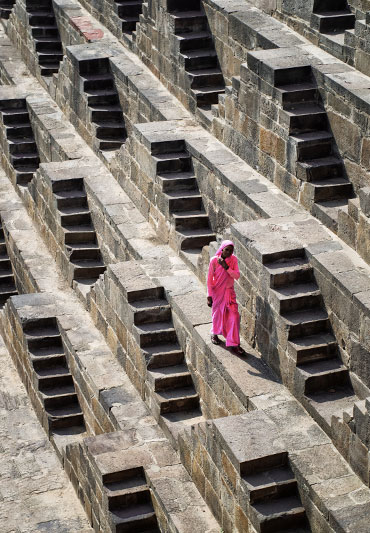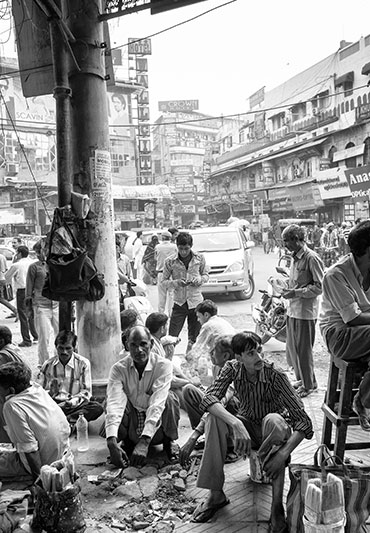 Left: We visited the impressive Chand Baori step well near Jaipur, where I captured the keeper of the well walking amongst the steps.
Right: The junction at Chandi Chowk in Delhi where painters sit and wait for work.
Photographically, Jaipur's streets were the most enjoyable. Everywhere in India people were friendly but the people in Jaipur seemed extra generous to us as photographers. Varanasi was a high octane, full-on experience by night and a serene one by day, but Jaipur was, for me, the most authentic experience of India.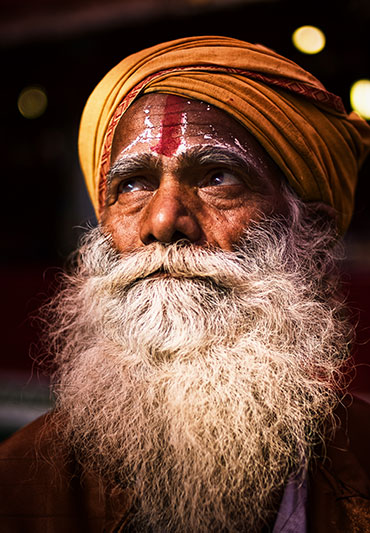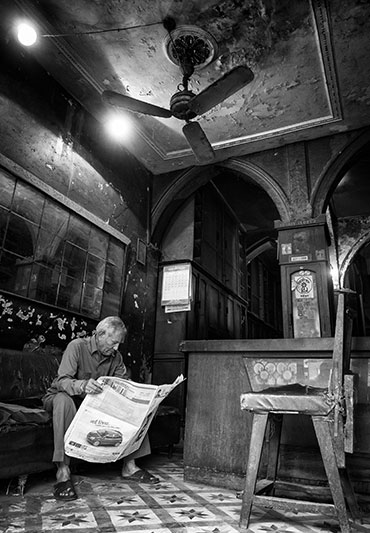 Left: I photographed this impressive holy man in the Indira Gandhi National Centre for Arts where he was attending the Festival of Arts.
Right: A man reads his newspaper in his ancient and atmospheric shop, which looks onto the chaos of downtown Delhi.
"The India photography holiday was awesome. Thank you so much to Neil Buchan-Grant for spending time to improve even our photography skills. Also to Vikram S Rathore, a guide with infinite patience and daily Indian 'proverbs'; and the madcap, wacky bunch of Kuoni travellers who wrestled with the crowds, traffic, sights, sounds and smells of India."
Samantha Ward, Kuoni Traveller
Inspired?
---
Our next expert-led tour is an exclusive safari packed full of exceptional wildlife experiences and benefits from the insight of 2 expert guides – a cinematographer whose credits include the BBC's Big Cat Diary, and a wildlife guide and writer.