Looking for a little more expertise than your average guidebook information when it comes to Rio de Janeiro? We have you covered.
Sometimes you need a little more information about your chosen or prospective destination that you just can't find in your average guidebook or website. Which is why we've asked our resident Tour Guide, Sonia, in Rio de Janeiro to share a few of her favourite places and some helpful tips for your travels to the most thrilling city in Brazil.
We hope you enjoy reading her responses as much as we did, just be prepared for a large dose of wanderlust…
What inspired you to become a tour guide?
The city of Rio was definitely my inspiration to become a tour guide. I felt like I just had to share this beautiful city and its amazing energy with others from around the world. It doesn't matter how many you look at, photos really don't do justice to its stunning natural beauty.
What is your favourite aspect of working as a tour guide in Rio?
My favourite aspect as a tour guide in Rio is making visitor's dreams come true, sharing experiences with a number of different people and getting reaching the highest lookout points in the city and thinking to myself: 'Wow, look at my office view today.'
What are your favourite places to show visitors?
My favourite spots are, funnily enough, Rio's two main attractions - Christ the Redeemer and Sugar Loaf Mountain. But, don't get me wrong, I like the local flavours too. I would normally say what they are but they've become private little surprise for my visitors.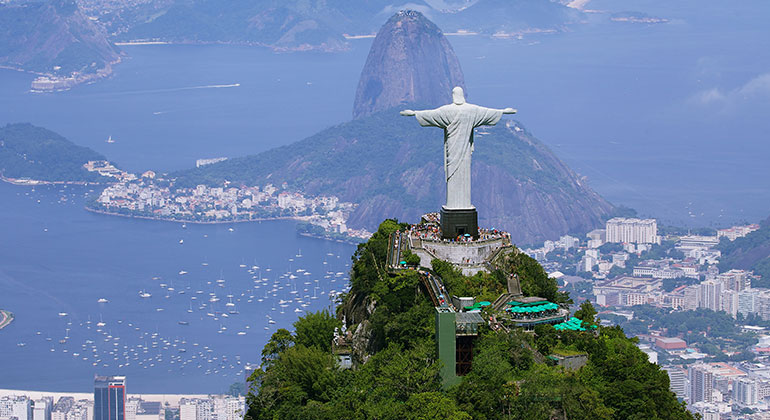 I have learnt that people want to try different things and experience what the locals eat and drink, so what we normally do is go ' food hunting' in those local spots. Afterwards, we'll visit some special local places and spend a few hours taking it all in, like a lesser-known walkway near Sugar Loaf Mountain.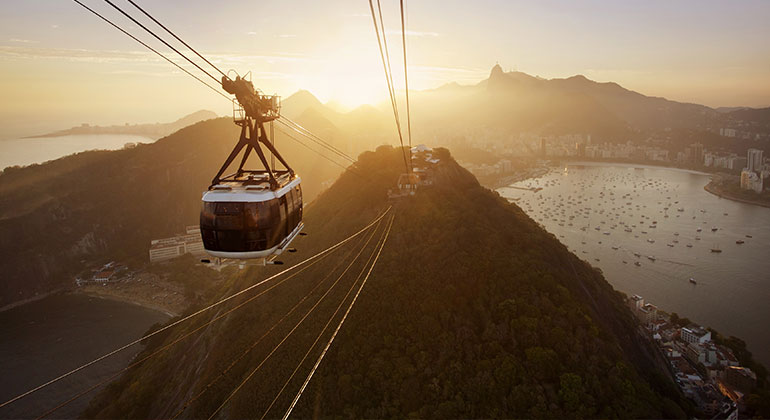 If you had a day in Rio, what would you do?
If I'd never seen the city before, a day in Rio would begin with an early trip to the top of Corcovado, walk along Copacabana or Ipanema beach to see where other 'cariocas' (locals) spend their free time. Then I'd have lunch outside by the ocean sitting at Café Colombo, which is based inside a military fort and watch the sun set on top of Sugar Loaf to experience the dazzling lights of the city.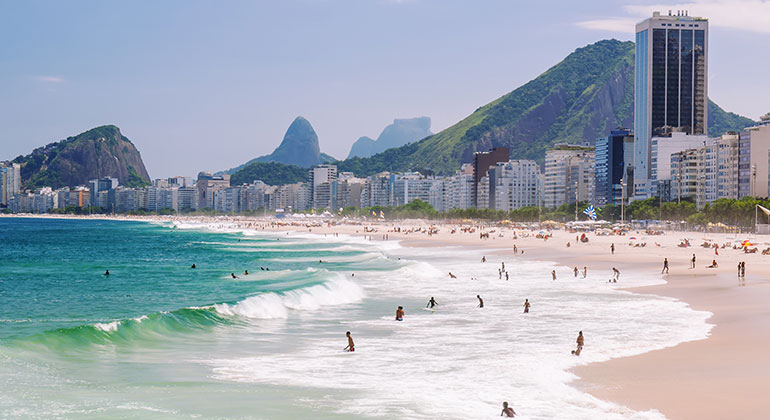 As a local, I'd play beach volleyball early in the morning, have lunch at Colombo and go to the Botanical Garden sometime later in the afternoon - which is my second home in Rio! Either that or I'd ride my bike (or rent one) and go around the lagoon or the beaches. An altogether more laid-back day.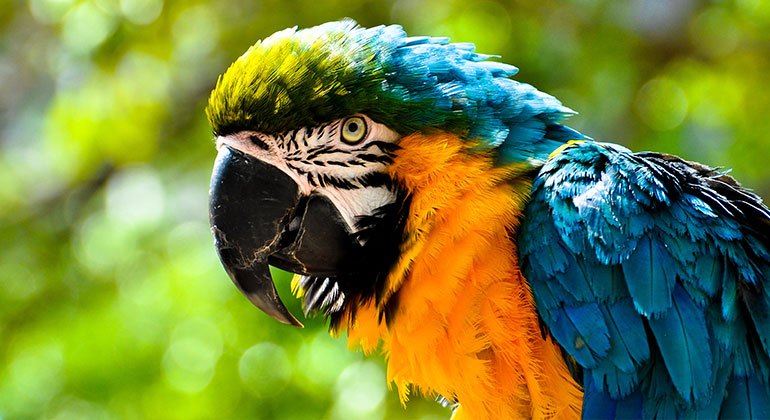 When would you say is the best time to visit Rio and why?
The best time to enjoy Rio is anytime you're free to come here! It's as simple as that. Summer is hot and full of different kinds of people who just love to soak in the atmosphere, and the sun; Winter can be hot as well but it's definitely not so crowded. We, the locals, say we have 2 different kinds of weather: the very, very hot summer and the mild comfortable summer! This should give you a bit of an indication!
What's the best way to enjoy Carnaval?
The best way to enjoy Carnaval first of all is to come here with joy and an open spirit and a smile on your face. Join one of the street bands with a costume you'll have made last minute and follow the crowd parading a few blocks from wherever you choose to stay. You have to watch the Carnaval Sambadrome Parade - the most fantastic experience you can have in your life. Absolutely amazing!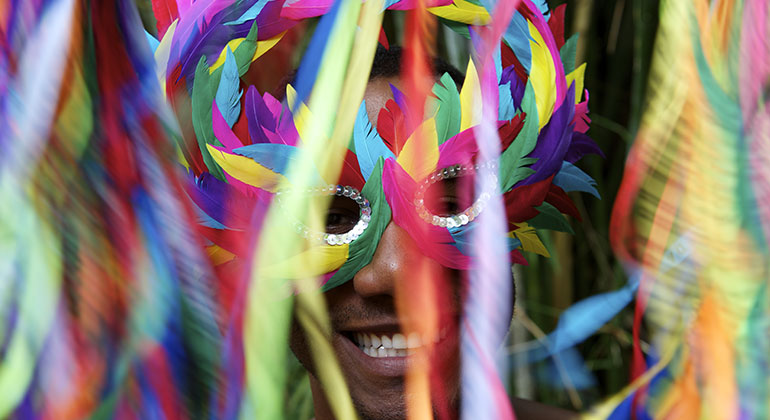 How long would you recommend staying in Rio for?
To be able to see the sights and get a bit of the feeling of the city, which is really important here, you should be here for at least 4 days.
What can you visit just outside the city?
There are quite a few day trips that can be done from Rio, like going to the Imperial City of Petropolis in the mountain area or go on a schooner boat down towards the south of the city. But if time allows you, I'd recommend experiencing the charming resort city of Buzios or the colonial town of Paraty - my favourites around here.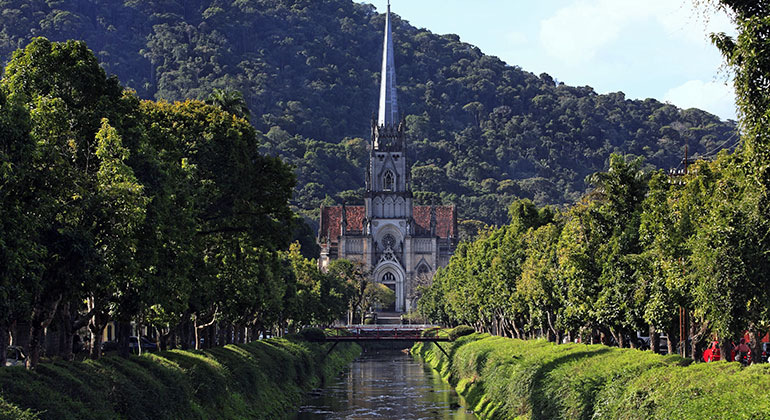 Which beaches would you recommend in Rio?
Ipanema beach is your choice if you want to blend in with the locals. Copacabana if you want to see the world as well as the locals. I enjoy playing volleyball at Ipanema quite a lot so I'd say it's the best!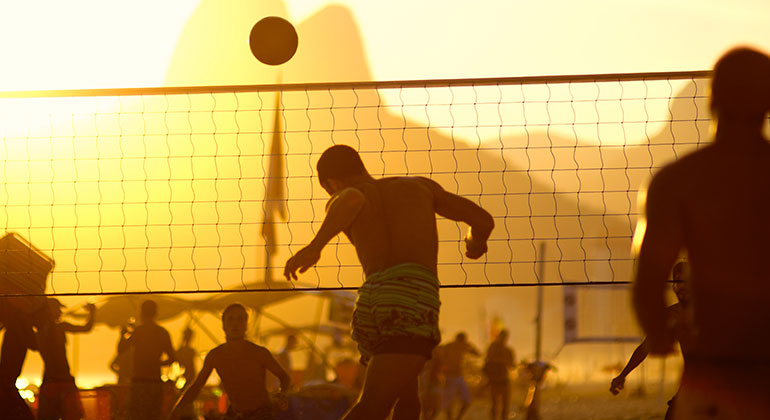 Where would you go to try some authentic Brazilian food in Rio?
I enjoy going to Santa Teresa neighborhood for local food. It's a charming area with houses from the 1800's alongside hidden local bars and restaurants. Another spot I'd recommend would be the Urca neighborhood for dining outside, some cold beer and tasty finger food - like the Brazilian 'pastéis' - empanada types with different fillings. The views from this neighbourhood in particular are spectacular.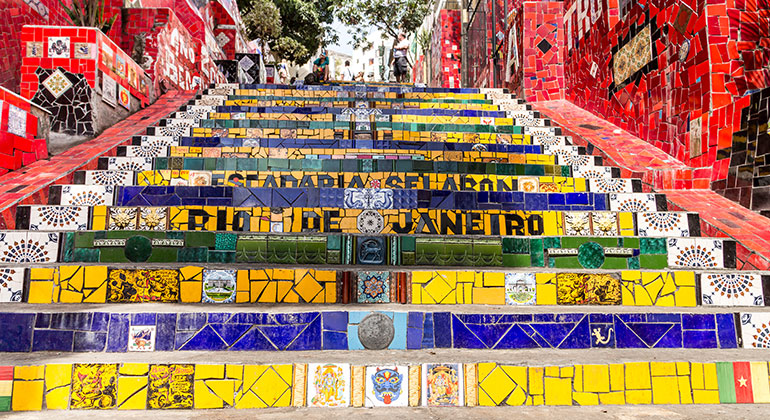 Where can I learn to Samba in Rio?
Samba is not to be learned, it's to be felt. It's in the Brazilian's DNA, you're born with it and the best way to let it enter your body and spirit is to listen to the music first and let it guide you. In a few minutes, you're moving your body almost like a local. Failing that, I can find you a dance partner and we'll go to Lapa district at night! It's an experience to be remembered.
You've climbed Christ the Redeemer. What was the experience like for you?
Climbing Christ the Redeemer was one of the most emotional moments of my life. Being a tour guide and visiting it at least once a week and seeing it from my house every day, then suddenly having the chance to visit it inside was the most unforgettable experience. I managed to get a special permit from the priest when the statue was going through some repairs, so when I started climbing inside, I was by myself. I climbed the 10 storey floors and when I got out from the shoulder, I started crying. That was a special moment in my life.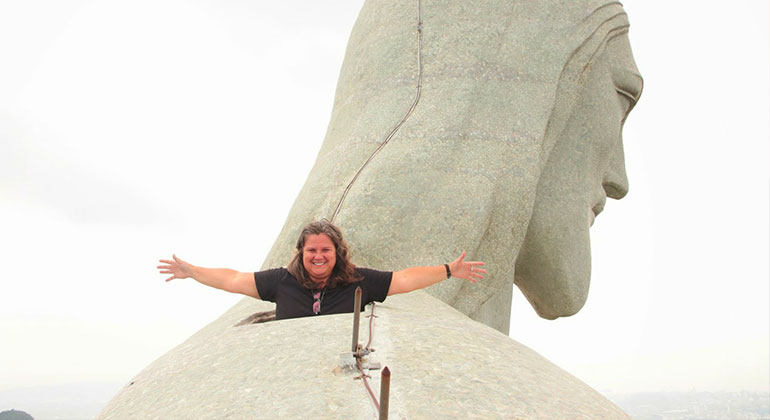 What memory really sticks out to you from all the years you've been tour guiding?
Memories - there are so many memories. Dealing with different people every day makes you learn and grow as a human being. It also makes you respect and appreciate others more. I share their emotions, we exchange beautiful moments together and together we do make dreams come true.
I am at the end of their dreams - it started with their wish to travel, and then they go through planning until they get here and their expectations and their dreams come true. Watching someone cry when getting to the top of Corcovado once they see the statue or hug them affectionately when they leave the city is something that has kept me going all these years.
Travelling for me is about exchanging emotions and experiences; it's from the eyes to the minds and the visual memories to the hearts.
Inspired?
---
Of course, Brazil isn't just about the exhilarating city of Rio de Janeiro, there's so much more to experience, including the tranquillity of Costa Do Sauipe, the unspoilt beauty of Amazonia, the breathtaking tumbling waters of Iguaçu Falls or centuries-old Salvador. The choice is yours.