From sitting in a hot tub surrounded by wildebeest to spotting a herd of elephants scratching a river bed, Tanzania is a wild wonderland for a safari holiday. Our Personal Travel Experts have been exploring and share their best things to do in Tanzania.
1. Have lunch in the Serengeti
Where plains seem to run forever, the Serengeti is Tanzania's oldest park and the setting for one of the best safari experiences on Earth. These rolling plains host the Great Wildlife Migration, where over a million wildebeest and zebra thunder across the landscape, following the rains from Kenya's Maasai Mara into the Serengeti. Expect big cats, herds of elephant, bouncing impala and hyena while staying at our pick of the best camps and lodges.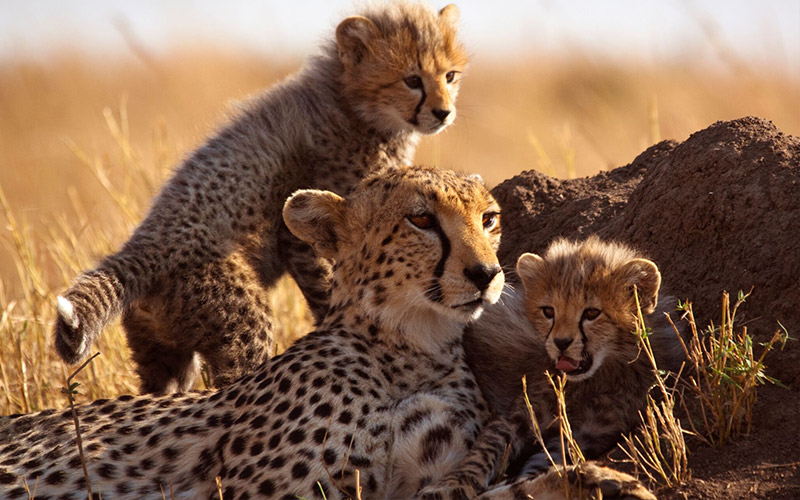 "We stopped for lunch at the Serengeti Sopa Lodge and a
herd of elephant

strolled past, just a few metres away from our table. It was a very

surreal experience

."
Jemma Abell – Kuoni Personal Travel Expert
2. Go glamping surrounded by wildebeest
The 5* Roving Bushtops might be a semi-permanent camp but there's no scrimping when it comes to life's little luxuries. In the heart of the Serengeti – we're talking prime cheetah country – they've picked this spot as it's on the migration route, so choose your dates carefully and you could be surrounded by wildlife while soaking in the hot tub on your decking area. There's butler service here, plus a new Bushcraft Challenge course for younger guests who fancy trying their hand at survival skills and learning about local conservation. You'll have a private 4x4 too, so you can have the freedom to explore on game drives with an expert guide.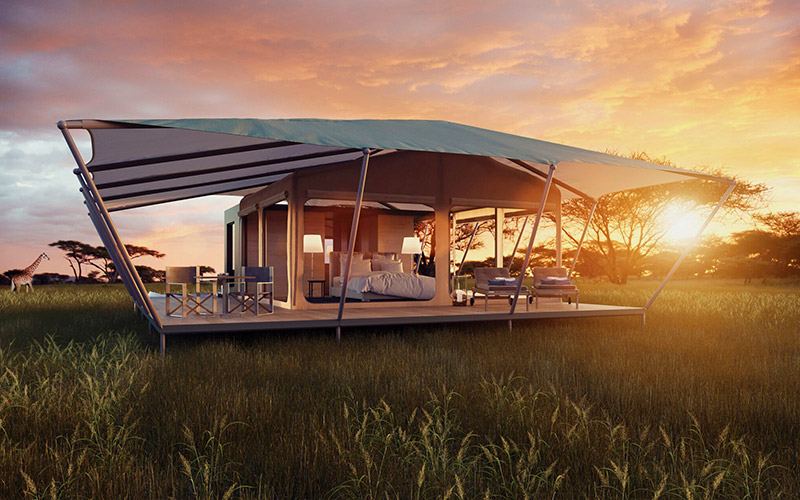 "The overnight experience here is one I will
never forget.

I was tucked up in bed and listening to the wildebeest just metres away. To top off my experience, I was lucky enough to witness part of the migration and saw

hordes of wildebeest and zebra

on their epic journey."
Jemma Abell – Kuoni Personal Travel Expert
3. Gaze over the Ngorongoro Crater
The Ngorongoro Crater is home to the densest concentration of wildlife on Earth – around 30,000 animals. Created by a volcano that collapsed over two million years ago, the rim drops down 600 metres to the valley floor below where lion, rhino and hippo can be spotted among grasslands, forests, swamps and a soda lake. We know the best look-out point to see this natural wonder in all its glory. This is a UNESCO World Heritage Site and you might have the opportunity to spot local Maasai tribesman grazing their cattle, too.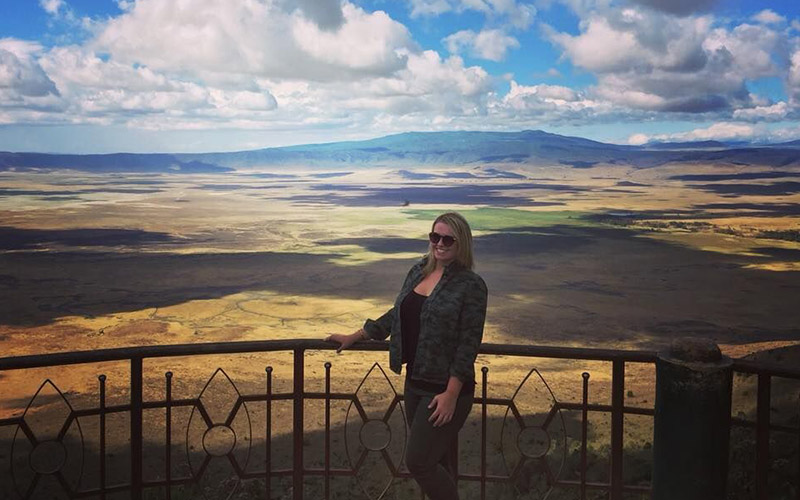 "I was
lost for words

at the view point. The clouds cast shadows on the plains beneath us, which made the crater look a variety of different colours. I could see the lakes, the green grass and desert areas all creating a

beautiful contrast

. Through the binoculars, I had my first sighting of wildebeest and elephant and I couldn't wait to get down into the crater on a game drive."
Claire King – Kuoni Personal Travel Expert
4. Spot tree-climbing lion in Tarangire National Park
Unspoilt Tarangire National Park has dense bushland, ancient Baobab trees and the impressive valley of the Tarangire River. During the dry season (July to November), wildlife is drawn to the river and it's not unheard of to see a herd of around 300 elephants scratching at the dry riverbed to draw water from the underground streams. The park's leopard and lion population are tree-climbing and can often be seen lounging on a branch, catching some shade.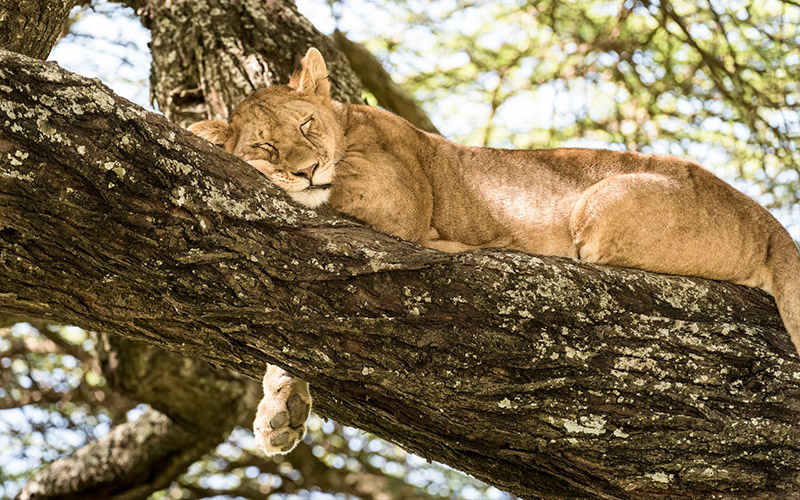 "Tarangire is home to over
500 species of bird

, so is a great place for avid bird watchers. We stayed at the Tarangire Sopa Lodge so we could see the wildlife up close, such as the giraffe that strolled past my room. As we sat and had a drink at the bar

under the stars

, we could hear elephant trumpeting in the distance."
Jemma Abell – Kuoni Personal Travel Expert
5. Photograph flamingo in Lake Manyara National Park
The grasslands and acacia woodlands of the small and compact Lake Manyara National Park provide a habitat for cheetah, leopard, wallowing hippo, baboon and tree-climbing lion. Two thirds of the park is made up of a shallow soda lake, known for its incredible flamingo population. The number of birds fluctuates depending on the water level, so our tip is to travel between August and September for the best chance to see these pink feathered friends.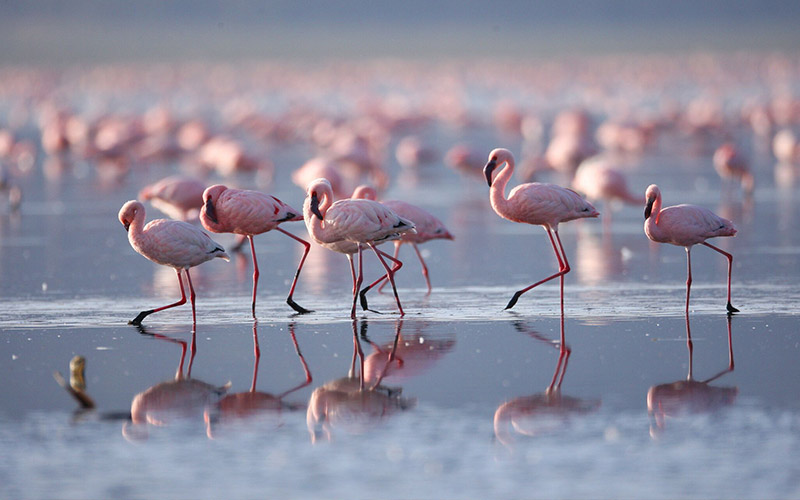 Top tips
---
Avoid wearing the colours blue or black on safari as they attract the tsetse fly, which has a nasty bite. If you like a beer, try one of the local brews such as Kilimanjaro.
"We saw elephant and giraffe – but the real draw here is the birdlife.
Hornbills, storks and kingfishers

made an up-close appearance for my camera lens, as did the lake's flamingos, which I'm told are usually further out into the water."

Steve Yates – Kuoni Personal Travel Expert
6. Take a boat safari in the Selous
This huge game reserve is the place to come for an old-school safari experience, where bush walks through forests and boat safaris on the Rufiji River can get you electrifyingly close to the Big Five. Half of Tanzania's elephant population can be found in the Selous and you'll have an authentic safari experience, as its location means it's less-visited and not on the traditional safari drive route. Explore Stiegler's Gorge, which is both 100 metres deep and wide, for the chance to see leopard, crocodile and black rhino. The Selous is four times the size of the Serengeti and a UNESCO World Heritage Site, plus its location makes it easy to combine a safari with a luxurious beach stay on the island of Zanzibar.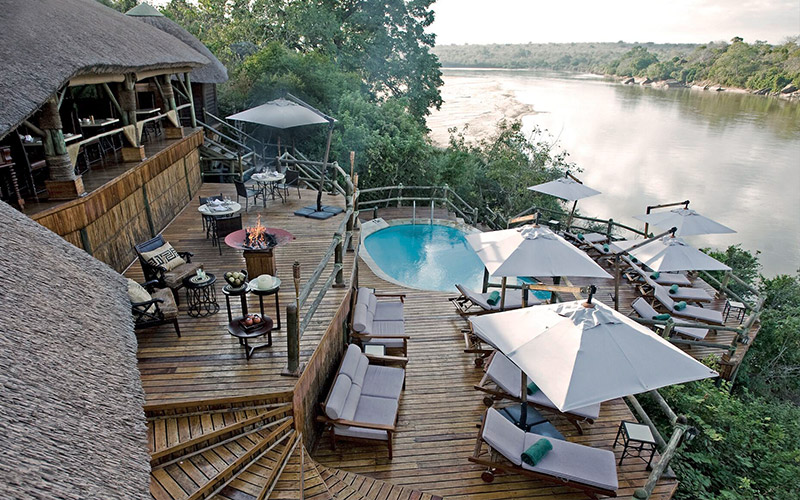 "I stayed at Serena Mivumo River Lodge on the bank of the
Rufiji River

and I could hear hippo at night from my beautiful tent, which was huge and had the most beautiful roll-top bath. The staff were so lovely and I felt completely at home at this

peaceful retreat

, deep in the wilds of the game reserve."
Sam Leckie – Kuoni Personal Travel Expert
Inspired?
---
All of our Tanzania, safaris take place in 4x4s, rather than minibuses, and we offer escorted small group safaris or independent itineraries that we tailor-make just for you. We can also add on experiences, such as a hot-air balloon flight over the plains. We highly recommend twinning a Tanzania safari with a luxurious beach stay on the island of Zanzibar. Order our Africa brochure or talk to someone that's been there by searching for one of our Tanzania experts.
This feature was published on 03 May 2018. The information within this feature is correct to the best of our knowledge at the time of print.