Our expert tips to your Hong Kong stopover
Our personal travel experts reveal their top tips for what to see and do on your stopover in Hong Kong...
"Have dinner and cocktails while enjoying the incredible 360-degree view across to Hong Kong Island from Aqua Spirit Bar in Kowloon. It's set in the penthouse of a skyscraper with floor to ceiling windows and gob-smacking vistas over the harbour. It's one of Hong Kong's hottest nightspots and their cocktails are amazing!"
Tracy Martin, Product Training Executive

"For a taste of old Hong Kong, hop on a ferry from Hong Kong Island's Central Pier over to Cheung Chau Island. This dumbbell-shaped island has a bustling harbour full of boats, ranging from old Chinese junks to fishing boats.
Cheung Chau has an array of fish restaurants serving freshly-caught seafood at much more reasonable prices than on Hong Kong Island. After lunch, stroll around the island, visit one of its temples and paddle in the sea at Tung Wan's beach."
Paul Doig, Personal Travel Expert at Kuoni Nottingham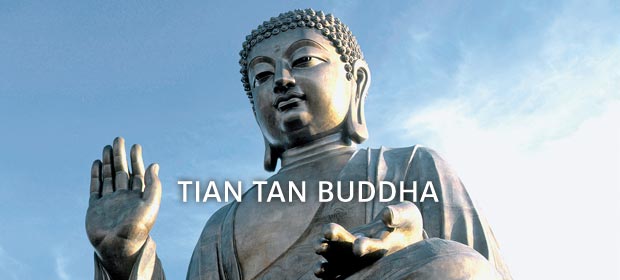 "Whether you visit day or night, you're guaranteed spectacular views from Victoria Peak. In the day, take in Hong Kong Harbour's skyscrapers and passing boats; and under the claok of darkness, gaze out at the awe-inspiring buildings lit up against the evening sky before dining at Café Deco, the peak's largest restaurant. I'd also recommend a visit to the 112 foot tall Tian Tan Buddha. I'll never forget the feeling of total elation at having made it up the 268 steps. Apparently, on a clear day, you can see as far as Macau from this soaring viewpoint."
Yiwen Wang, Marketing Planning Senior Coordinator

"Don't miss the horse racing on a Wednesday night at Happy Valley Race Course on Hong Kong Island. The atmosphere is electric - many of the locals are huge gamblers and horse racing is their favourite sport and the territory's only legal form of gambling. If you show your passport, they'll let you into the paddock.
For exquisite dim sum, head to Tim Ho Wan - the world's cheapest Michelin starred restaurant - in Mongkok, Kowloon. There's a long wait for a table, but it's well worth it."
Dagmar Marrocco, Commercial and Product Manager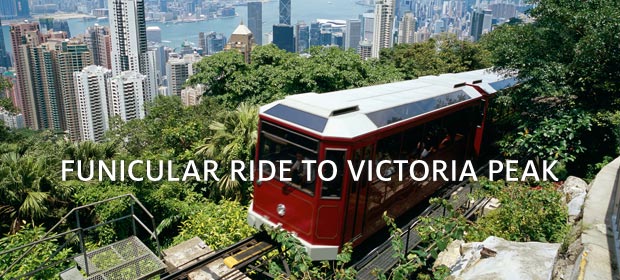 "Kuoni's half-day Hong Kong Island tour is a must and costs £16pp. We enjoyed the funicular ride to the top of Victoria Peak, it's one of the steepest in the world! The views over Hong Kong Island and Kowloon from the top are spectacular. We explored Aberdeen Harbour, a mix of yachts and fishing boats, and then took a cruise on a traditional wooden boat, cruising past floating restaurants and house boats. We picked up some bargains at Stanley Market by haggling with the local dealers and then, to my surprise, wandered along to the beach!"
Anske Bax, Personal Travel Expert at Kuoni Canterbury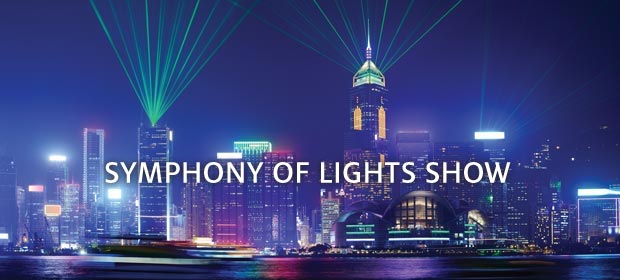 "Travelling with children? Be sure to visit Hong Kong's famous theme parks! Come up close to marine life at Ocean Park or meet your favourite characters at Hong Kong Disneyland Resort. In the evening, board the Star Ferry for a journey across Victoria Harbour and enjoy the spectacular Symphony of Lights at 8pm each nights!"
Josh Naylor, Personal Travel Expert at Kuoni Canterbury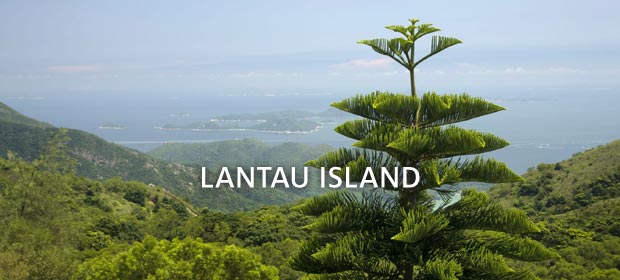 "Travelling around is easy, by metro or the Star Ferry, allowing you to soak up the atmosphere and hunt out bargains. A meal on a traditional Chinese junk ship is a must, with fresh ingredients cooked in front of you. If you've been before, a trip to Lantau Island is a great way to see a different side to Hong Kong."
Dawn Butcher, Sales Support Manager

"If you love shopping, head to Kowloon. Explore the huge modern malls such as Harbour City and Langham Place; or browse renowned markets such as Temple Street Night Market, which is open until midnight, offering Chinese silk pyjamas, electronics and leather goods. The colourful Flower Market and adjoining Bird Garden and Goldfish Market are worth a visit just for the experience, even if shrubs and parrots aren't high on your shopping list!"
Natalie Hooper, Assistant Manager at Kuoni Nottingham
Inspired?
---
Hong Kong is known for its fascinating harmony between old and new, east and west.