Speak to one of our experts now about this offer
Call us on - 0800 092 4444
Or drop into your local Kuoni store to find out more

Find your nearest store
A luxurious in-flight experience from Air Mauritius means that you can travel to Mauritius in complete comfort and by choosing the national airline means that your Mauritian experience begins the moment you set foot on board.
Direct non-stop services from London Heathrow to Mauritius with a mixed fleet of brand new A330 Neo's and A350-900 aircraft which offers new levels of passenger comfort with state-of-the-art entertainment system and HD screens. The A330Neo & A350-900 aircraft have onboard Wi-fi, larger overhead storage, advanced mood lighting and air management system with a quieter cabin.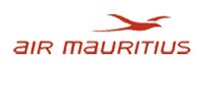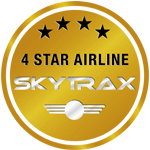 Fly to these top destinations with Air Mauritius
Economy
Seat pitch 31-32" and Seat Width of 17" with a 6" recline.
Video on demand with 11.1-inch HD LED screens.
1pc checked baggage allowance (23kg).
Hot breakfast, complimentary 3 course set menu, with choice of main and specially selected French wines, aperitifs, soft drinks and a choice of spirits.
Business Class
Fully Flat Business Class seats with 1-2-1 seat configuration allowing every seat aisle access.
Bed Length of 79-80 Inches with Seat Width of 20-23 inches.
Video on demand with 15.4-inch HD LED screens.
Dedicated Premium check-in & fast track security at Heathrow.
Access to Air Mauritius designated lounges,
Gourmet menu with canapes, hors d'oeuvres and choice of 3 pre-plated gourmet hot meals.
Brut Champagne, vintage French wines and aperitifs.
Which airports do Air Mauritius fly from?
Air Mauritius has a direct service from London Heathrow to Mauritius – and it also flies to over 20 destinations around the world, including South Africa, China, India and Australia.
LONDON HEATHROW, TERMINAL 4
Inspiration
Sorry, your hotel is no longer available
Please check alternatives
Choose dates
{{store.searchDuration}} nights, {{formattedDate}}
Enter dates to check availability
{{ guestRollup || 'Enter guests' }}
{{ store.selectedAirport.text }}
{{ store.selectedClass.text }}
{{ store.selectedOccasion.text }}
Search

Choose a departure date
{{store.searchDuration}} nights
Enter rooms & guests
{{passenger.childAges.length}}
Checking prices & availability

{{term}}, {{formattedDate}} for {{searchDuration}} nights
All

({{destinations.length + products.length + offers.length + inspiration.length}})

Destinations

({{destinations.length}})

Holidays

({{products.length}})

Offers

({{offers.length}})

Inspiration

({{inspiration.length}})
{{availabilityProduct.length}} holidays in {{term}}
We're transferring you to our tailor-made specialists
From the multi-award-winning Kuoni