8 incredible things to do in Oman
There is so much more to Oman than the beach resorts close to Muscat. We've headed into the mountain ranges, desert dunes and little-visited Musandam Peninsular to find the best things to do in Oman.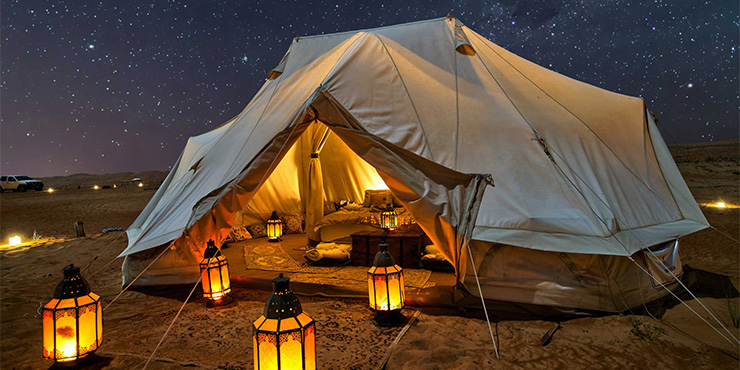 Glamp in a Bedouin tent
We can take you into the desert to Sharqiya Sands, known locally as Wahiba Sands, passing rugged coastal scenery, the sparkling blue Gulf of Oman edged by white sand beaches and fishing villages such as Quriyat. Keep your eyes peeled for gazelles leaping across the dusty landscape and have lunch before arriving in the desert.
Stretching in front of you will be a mass of undulating red and white sand dunes, rising to 200 metres tall. You'll feel like you're on a rollercoaster ride as you travel over the dunes to either The Canvas Club or Hud Hud luxury camp. The Canvas Club is wild glamping at its best – stay in a traditional Bedouin tent in the desert, taking time to appreciate the stillness of the desert and show of stars overhead. Wahiba Sands is home to a Bedouin tribe who are known for their hospitality. You'll have the chance to visit a Bedouin family, enjoy a drive over the dunes and pass small, pretty villages embedded in the mountains.
You can add this camping experience on to our Luxury Oman tour.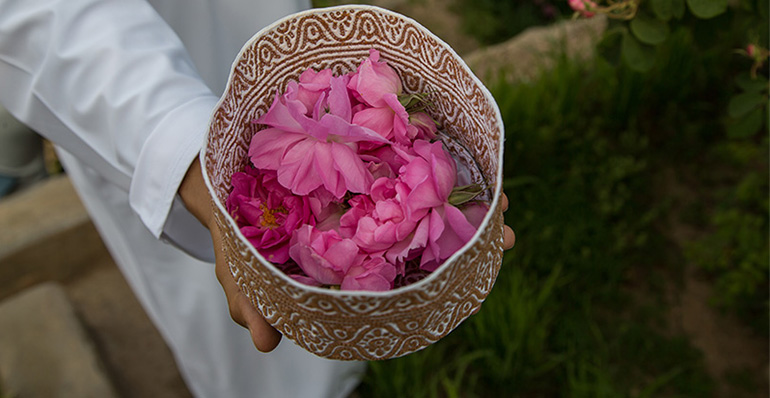 Make rose water with a local family
Imagine making the winding journey up to Jebel Al Akhdar, 2000 metres above sea level. This green jewel in the Al Hajjar mountain range has a cooler mountain climate and is famous for its fruit orchards, which stretch out in terraces along the slopes of the mountain, also home to natural springs and aflaj – Oman's ancient water channels used for irrigation. Villages overlook this dramatic scenery of peaks, gorges and wadis and March to April is the best time to find yourself in the area, when the air is full of the fragrance of blooming damask roses. We can take you here during our Luxury Oman tour. Alternatively, stay at Anantara Al Jabal Al Akhdar Resort and add on their experience to spend time with a village elder, learning how to make rose water from the blooms cascading down the mountain slopes. You'll meet the families who make the rose water in traditional distilleries and learn techniques passed down through the generations.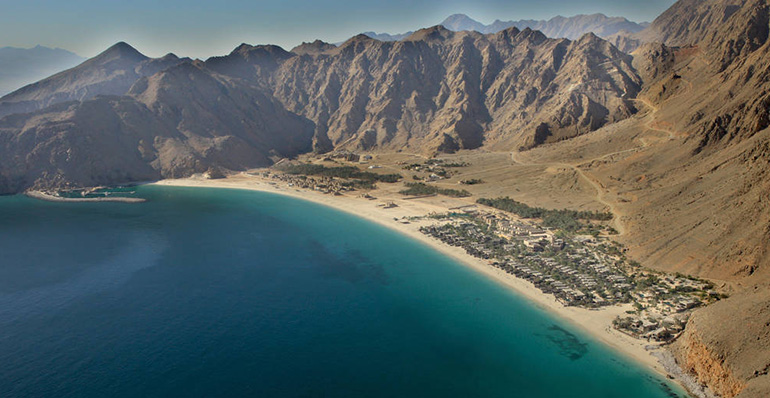 Paraglide down to the beach
Musandam is home to some of Oman's best scenery, with towering khors (fjords) home to dolphins, sweeping bays and coastal villages reached only by boat. This part of Oman is separated by the UAE, so it's easily reached from both Dubai and Abu Dhabi.
Six Senses Zighy Bay is our choice for a luxury stay in this area, and it's around a two-hour drive from Dubai airport. Yes, you could take the 4x4 all the way, but if you want to arrive like James Bond, choose to paraglide to the resort for the last part of the journey. This 15-minute experience starts on the rugged mountains and you'll be strapped to a professional paraglider who will guide you down to the sand bay below. This is one of the best resorts in Oman and all of the pool villas here are tranquil hideaways, each with their own Arabic summer house, butler, pool and wine cellar.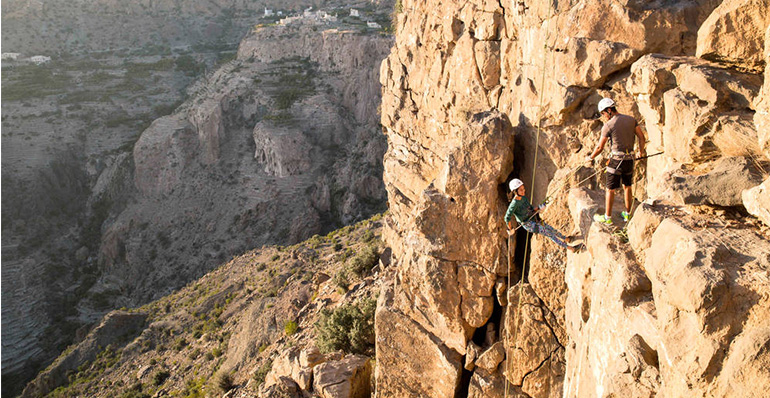 Climb the Hajar mountain range
An Oman holiday doesn't have to be a beach-only stay in Muscat. It's a great idea to pair the beach with a mountain retreat such as the luxurious Anantara Al Jabal Al Akhdar Resort. The 4x4 ride up the mountains will be exhilarating in itself – but when you arrive, you'll be met with a calm oasis, where staff wear traditional Omani dress and the service is on point to please its VIP clientele.
The hotel was seen on the BBC's Amazing Hotels: Life Beyond the Lobby, and is one of the most remarkable places to stay in the world. Cascading pendant lanterns light up beautiful archways and you're actively encouraged to get to know the local culture and people. You can take a guided walk to local villages, enjoy a cooking lesson or climb the Jabal Activity Wall. Choose your ascent of the mountain range with a qualified instructor, and have a go on the 20-metre long Via Ferrata, allowing you to abseil down sheer drop offs.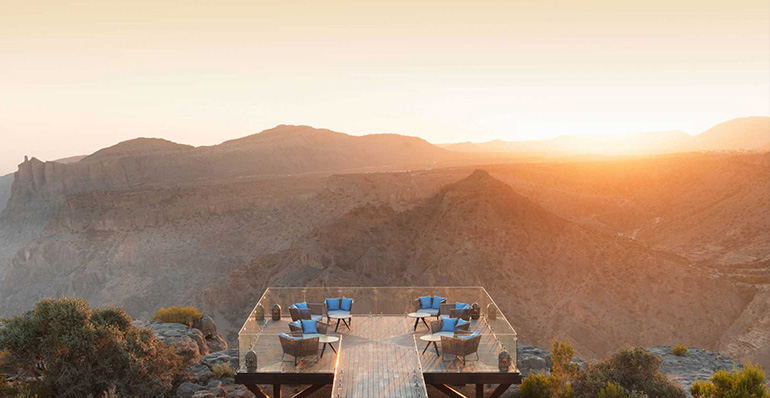 Sunrise yoga at Diana's Point
For a more relaxing moment at Anantara Al Jabal Al Akhdar Resort, book a sunrise yoga session at Diana's Point, a glass-walled platform on the edge of the mountain. Named after Princess Diana who once visited the area, this is one of the most perfect places we've ever found to practise your poses and drink in those canyon views.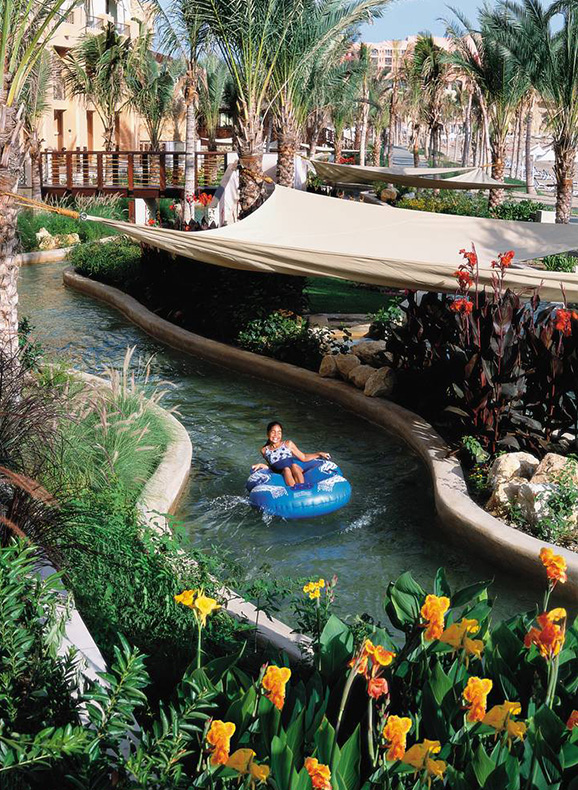 Float down a lazy river with the kids
Oman might not spring to mind when thinking of a family holiday but we know of a five-star resort that the kids will love. Al Waha at Shangri-La Barr Al Jissah Resort & Spa is a beachside retreat around 45 minutes from Muscat and one of the things we like best is the lazy river, where you and the kids can float on rubber rings between Al Waha and its sister hotel, Al Bandar. There's a kids' club, mini golf, play areas and the Adventure Zone, where the kids can slide, climb and play in the ball pits until they burn off some energy. There are also two children's swimming pools and a splashpad where you may get squirted with a water cannon…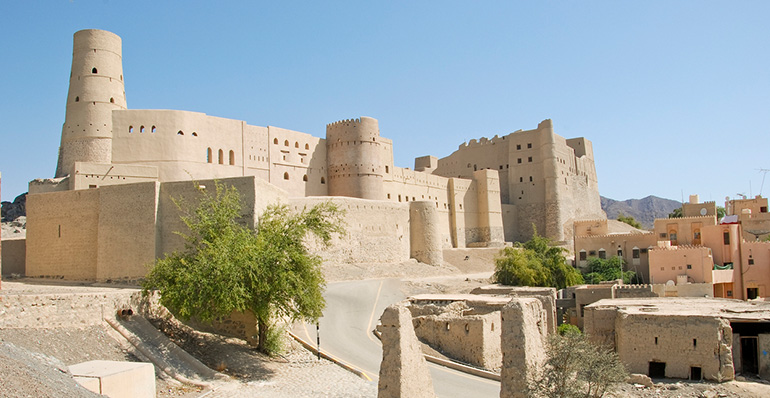 Visit World Heritage Sites
Oman is home to some fascinating World Heritage Sites, from the Five Falajs, a unique water system created over 2000 years ago; to the Frankincense Route. On our Cultural Oman tour, we'll stop at UNESCO World Heritage Sites sights such as Bahla Fort and Wall, which includes Bahla Oasis with its traditional souks, alleyways and ancient mosques. The wall stretches over eight miles and dates back to the pre-Islamic era. It was built for defence and has terraces, apertures for firing on the enemy and guard houses. You'll delve deep into Oman's history with our expert guide.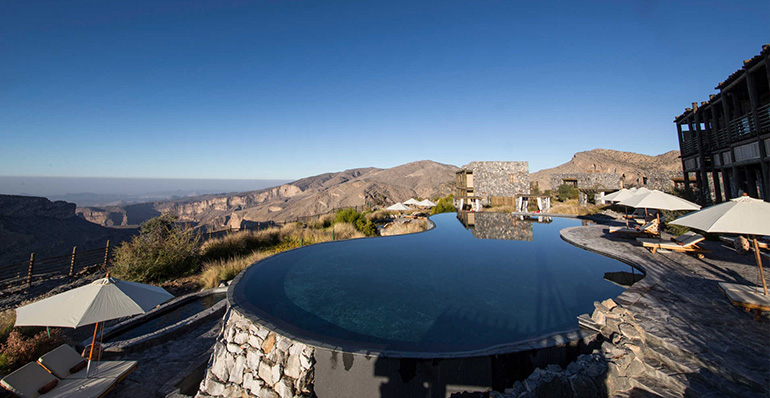 Trek and explore
Alila Jabal Akhdar is a hotel 2000 metres above sea level with the most spectacular setting on the edge of a gorge. This rugged, mountainous landscape is home to this five-star hideaway, where you can swim in the infinity pool on the cliff-edge and succumb to soothing local therapies in the state-of-the-art spa. The view is the huge draw here but don't be tempted to stay in one place, get out and explore. You could visit the village of Al Ayn and the picturesque abandoned villages of Wadi Bani Habib. Gaze out over the terraced farms and valleys, follow trails through the wadi and wander past farms growing walnut trees and pomegranate bushes. Ask the Experience Concierge team at the hotel for their recommendations, with the most popular trails lasting between three and eight hours. You can also ask them about the Butterfly Trail, Via Ferrata experience and cave adventure.
This feature was re-published on 24th February 2020. The information within this feature is correct to the best of our knowledge at the time of print. Feature by Laura May.