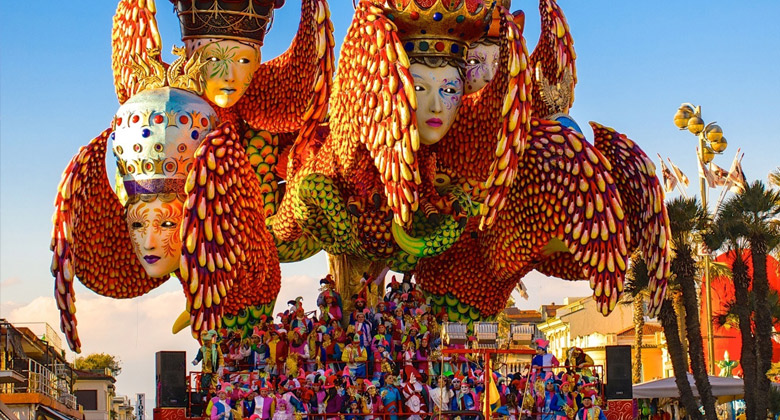 Taking place over the four weeks that precede Lent, the event features five days of spectacular processions along the long promenade, as well as culinary events, masked balls, local parties, theatre performances and sporting events.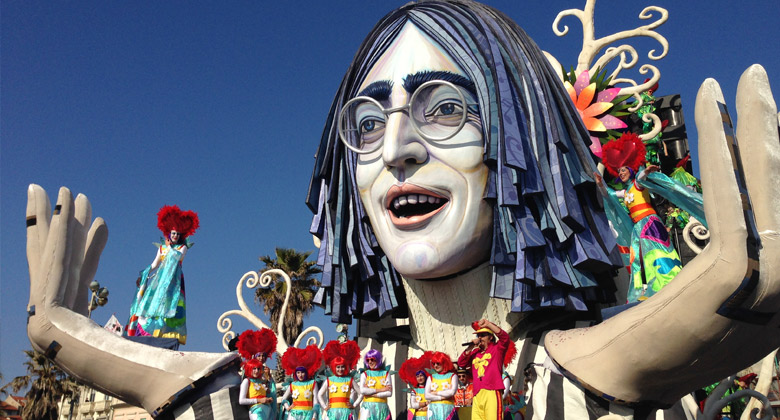 The carnival's first floats were constructed by Viareggio's ship builders who are famous for building luxurious yachts. Today, they are painstakingly crafted of papier mâché by 'maestros' and can take a year to design and construct. Some of them are a staggering five storeys high and many contain moving parts that are operated mechanically or manually.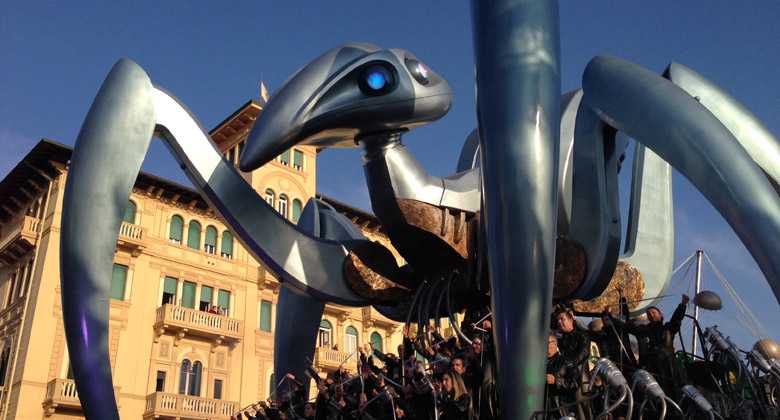 The craftsmanship and creativity of the floats are truly impressive and the attention to detail and vast scale is incredible – some of the larger floats can hold up to 200 people. Some of 2014's contenders included a magnificent Neptune riding a wave of horses, a Native American in full headdress flanked by giant fluttering butterflies, a huge effigy of John Lennon symbolising peace and an enormous, menacing looking metallic spider that would send any arachnophobe running in terror to the nearby Apuan Hills.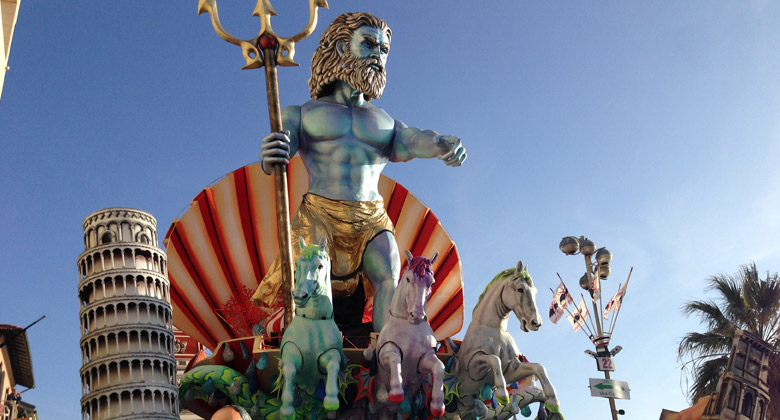 The parade has been likened to a moving art exhibition and, as there are no barriers between the crowd and the floats, you have the chance to get incredibly close and take some fantastic photos. The highly anticipated final day of the carnival culminates with prize-giving for the best float and a fireworks display from the pier.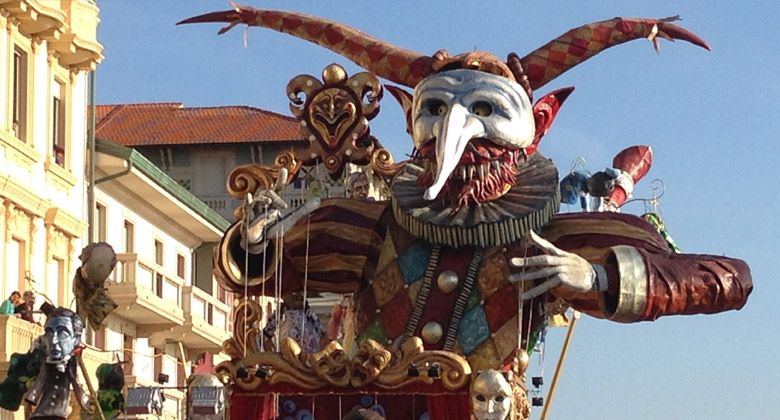 The buzz begins in the morning as street vendors lay out their colourful wares that resemble the contents of a clown's wardrobe – over-sized glasses, sparkly wigs and balloons. The carnival's mascot, Burlamacco, a clown-like figure, is a popular costume choice and he wears the carnival's signature colours of red and white, which represent the parasols that filled the resort's beaches in the 1930s.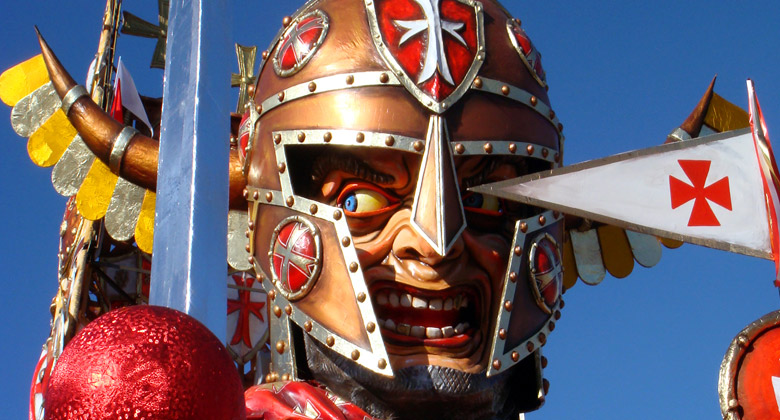 Jugglers entertain the crowds and a chorus of party blowers accompanies the lively music. Joggers and cyclists weave their way through the lively crowd, skilfully dodging pirates, bears and medieval princesses in quick succession.
There is no particular theme, so anything goes, and the sea of people represent a who's who of famous figures, from fairytale favourites such as Snow White to film characters such as Edward Scissorhands, along with an assortment of knights, skeletons and pirates. There is no obligation to dress up and some people have a token accessory – a wig or jester hat – whilst others go all out and dress to impress.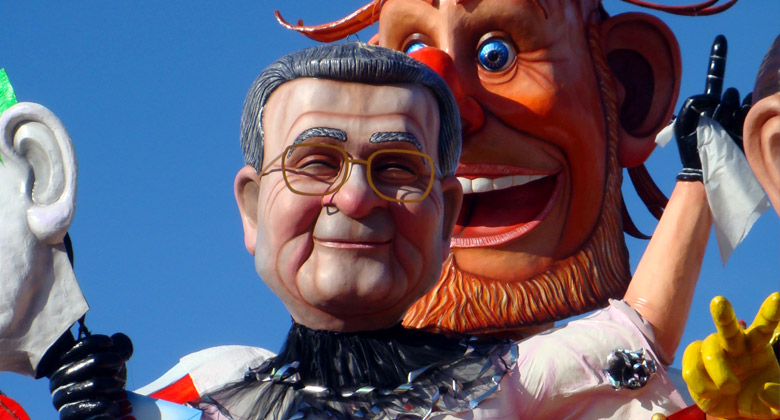 Spirits are high as the crowd sing and dance to the lively songs and you will find yourself dodging squirts of silly string and showers of confetti that you will be shaking out of your hair by bedtime. The mouth-watering aroma from food stalls selling almond brittle and fried pastries fills the air, along with the peals of laughter from excited children. It is very much a family affair and no alcohol is consumed in the streets; those in search of a more lively experience can head to the smaller parties that take place in the surrounding towns.