Discovering Peru's mesmerising scenery, legendary Inca ruins and astounding wildlife is an unforgettable experience.
If your trip to Peru is your first visit to Latin America's Pacific Coast then you will be amazed by its incredible diversity. There is a real mix of modern cities and mythical Inca ruins; the Amazon jungle is just a short flight away; and in between are the spectacular Andes, stunning countryside and beautiful coastline.
There is so much to see in Peru that we'd recommend spending at least two weeks there. It's also a good idea to be prepared for the altitude and ever-changing temperatures. Visitors often think that there is a 50:50 chance of suffering from altitude sickness but it can affect everybody in your group. For the first couple of days you may lose your appetite and feel out of breath at times, so be sure to take it easy as you acclimatised to the altitude and don't rush your way to the top of any mountains. Locals swear by coca tea to help ease the symptoms.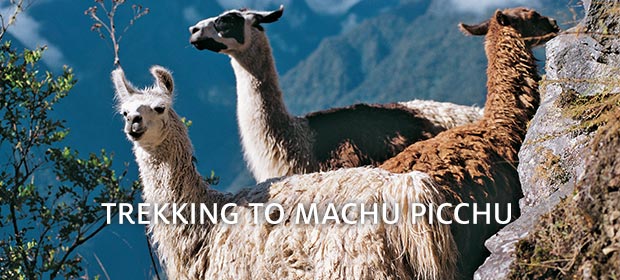 A good tip is to take lots of layers. The weather is so changeable, with cold wind one minute and blazing sunshine the next – make sure you take suncream too, as being so high up you can burn easily. When it rains it can become slippery so good walking shoes are a must, but you don't need to be super-fit to explore the main sights. If you enjoy tasting local dishes then don't miss out on ceviche – raw fish marinated in lime juice and seasoned with onion and chilli. Guinea pig is a local delicacy and it's actually cooked and served whole so it looks like a bald rat, which makes people look twice!
When you have your first glimpse of Machu Picchu you may find yourself speechless. The train journey from the Sacred Valley to a small town at the bottom of the hill is really enjoyable and from there it's a half hour bus journey up a zig-zagging road to the top. These magical Inca ruins are so famous that there's a lot of anticipation. When you reach the top and see this incredible view, it's a real jaw-dropping moment and when you buy your ticket you'll get to stamp your own passport to show that you've visited Machu Picchu.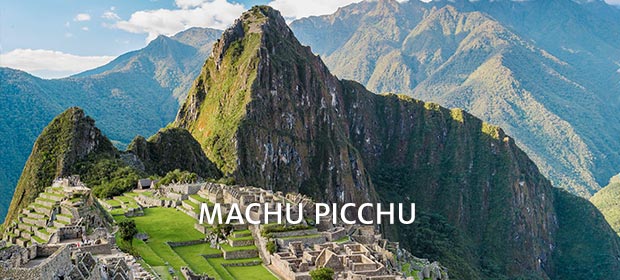 Sounds of the jungle
The Amazon is incredible and the Inkaterra Reserva Amazonica offers lovely stilted wooden huts where you can sit on the veranda and listen to the sounds of the jungle. During your stay here you may well experience a real 'wow, I'm in the Amazon' moment. There's loads to do here, from a canopy walk to a lake excursion to spot endangered giant otters.

Another unmissable landscape is the beautiful Sacred Valley which is surrounded by mountains and dotted with villages along the river. It has a laid back feel to it and there are lots of little market towns, as well as luxury hotels that all have spas, so it's a great place for relaxing. The people are so friendly and laid back in Peru; you can tell they're proud of their country and really want you to love it too.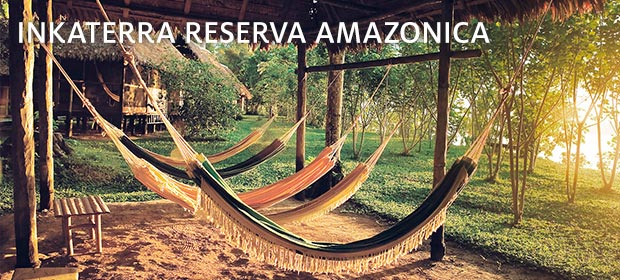 Inspired?
---
Enchanting Peru inspires with its dramatic landscapes and ancient Inca treasures. Our Highlights of Peru tour is an exhilarating journey exploring the highlights of the country, taking you to Machu Picchu on an incredibly scenic train journey, visiting Cuzco and Lima; plus a stay in the stunning Sacred Valley.
Find out more about our Highlights of Peru tour