We don't want to turn your relaxing, longed for holiday into the kind of experience you would expect at a boot camp. What we would like is to help you achieve holiday wellbeing while enjoying every moment – including in the restaurant and bar.
You can enjoy a cocktail, linger over lunch and indulge in a delicious dinner without feeling as though you need a physical overhaul by the end of your stay.
Our simple 10-point plan shows you how:
1. Embrace the fact that in hot climates, appetites can naturally tail off a little. Take advantage of this beneficial body rhythm and eat to appetite rather than feeling that you need to try everything on the menu at every meal occasion. Eat slowly and enjoy each mouthful rather than rushing through meals and you will find a satisfying balance between wants and needs.
2. Make the very most of having wonderful regular meals that use the freshest local ingredients, prepared in natural and healthy ways. Regular meals help to control blood sugar and energy levels so that you feel stable and energised throughout your day.
3. Base your meals around super-nutrient-packed vegetables, salads and fruits with eggs, pulses or some lean fish, chicken or meat and the more slowly release carbohydrates on the side. These include oats, new potatoes, sweet potatoes, pasta, pitta, tortilla wraps, basmati rice, bulghur wheat and couscous. You can enjoy beautiful meals in almost any country using this combination of food groups, which will be a feast for your eyes and get your taste buds tingling too.
4. Dine like the French…if you know you are having had a celebratory dinner at night, consciously have a slightly lighter breakfast and lunch during the day. If have a larger than usual lunch or dinner, which was unplanned, compensate a bit at other meals to maintain the calorific status quo.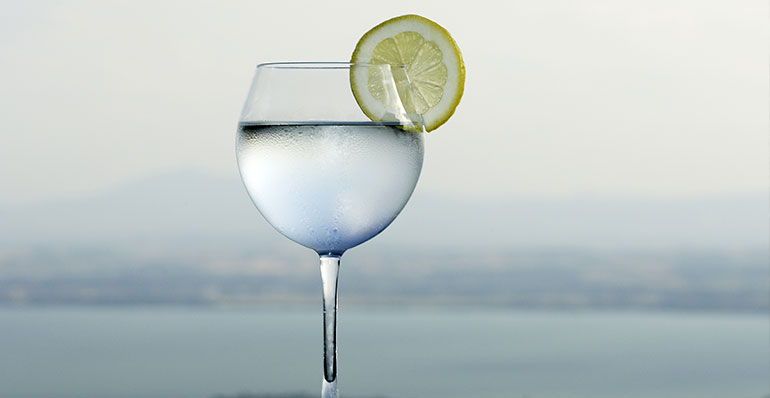 5. While appetites may slightly decline, your need for water will increase in hotter climates. Drink water throughout the day and remember that when you are physically active, you will need to drink more still. Remaining well hydrated helps to combat tiredness and stress; helping in turn to keep us feeling more able to switch off, un-wind and fully relaxed.
6. Try a new food everyday to help open your mind to new experiences. Practising this explorative side to your nature at mealtimes can be translated into other areas of your Kuoni holiday, inspiring you to try new challenges and activities while away.