The Best Holiday Destinations
From Vietnam to Spain, our latest Worldwide Travel Report uncovers the 25 top holiday destinations.
The new Worldwide Travel Report revealed our customers' most booked destinations over the last 12 months, providing travel inspiration for anyone looking to visit somewhere incredible on their next trip.
This year, Antigua enters our top 10 for the first time, Spain is back in the list (at #24) driven by an increased interest in the Canary Islands, and Cuba drops out of the top 25.
The Top 10 Holiday Destinations for 2020
10 - South Africa
South Africa is still holding firm in our top 10, up +9%, and the value of the rand is still one of the biggest pulls to the country, ensuring incredible food and drink at affordable prices. Kuoni experts say a glass of wine will set you back around £1.80 on average. Escorted touring is up +18% and the popularity is driven by the country's diverse mix of cities, beaches, winelands, battlefields and the opportunity to go on safari. Kuoni's 11-night Classic South Africa escorted small group safari is the most popular, which includes wine-tasting in Franschhoek's vineyards.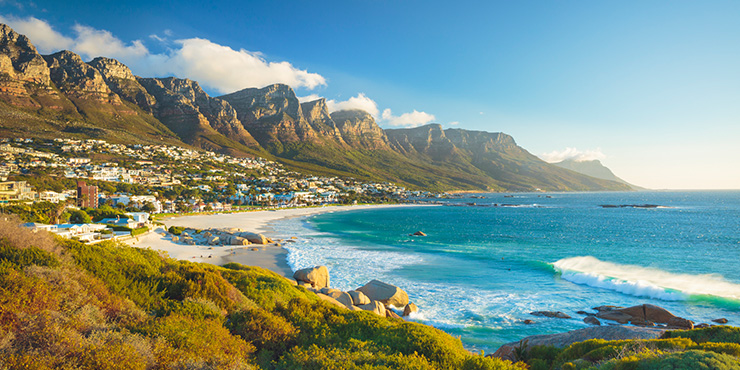 9 - Antigua
Antigua enters our top 10 for 2020. Virgin Atlantic is adding flights into Antigua from June 2020, increasing its service from three to four times a week. More flight availability means Antigua is looking great value for money. This year, Kuoni has added two new hotels for customers. The first is Hammock Cove Antigua, a collection of brand new ultra-modern villas, each with a plunge pool and personalised cocktail counter on your veranda. Kuoni has also added the Royalton Antigua Resort & Spa, featuring the island's first-ever overwater bungalows.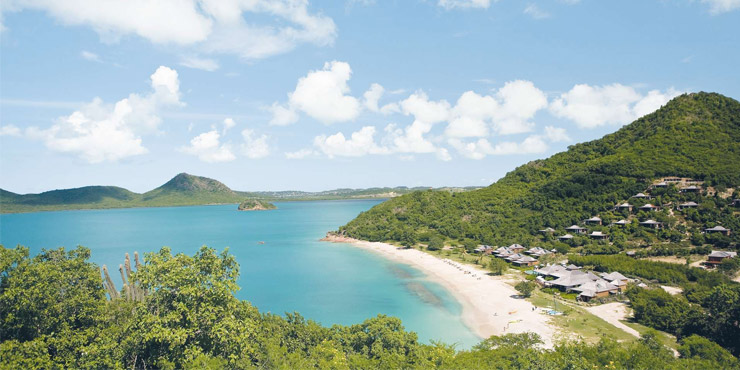 8 - Vietnam
After years of declining numbers, Vietnam is trending again and is Kuoni's top-selling escorted touring destination for 2020, overtaking India. The most popular tour is Highlights of Vietnam, which includes an overnight cruise in Halong Bay and spending time with a local family in one of the city's ancient garden houses. River cruises are gaining in popularity and the Mekong Discovery itinerary is the top choice for Kuoni customers, offering them the chance to explore Angkor Wat and cruise along the Mekong River.
As with Thailand, Kuoni has seen a shift in customers asking for itineraries with three or more destinations – a hot choice being Hanoi, Ho Chi Minh and a beach stay. Customers are going for a similar duration as the traditional twin-centre, but packing more into their holiday time. Kuoni added Phú Quoc island in 2018 and the region has become more popular than Halong Bay with Kuoni customers. From Bangkok, the incredible white sand beaches can be reached by a direct Bangkok Airways flight, a similar flight time to the Bangkok-Phuket route, giving a fresh Thailand and Vietnam twin option.
7 - USA
Forward 2020 bookings for the USA are down, possibly affected by USA's political backdrop and the weakness of the pound. However, it still remains a hugely strong destination for Kuoni and holds firm in the top 10. A shining light is tailor-made road trips, which are taking a bigger share of Kuoni's USA bookings due to focused marketing efforts – including a 'Great American Road Trips' stand at BBC Countryfile Live, featuring a Mustang. California is Kuoni's top-selling self-drive destination, followed by New England.
Road trips will continue to be a focus in 2020 for Kuoni. The company will promote popular driving destinations such as California and New England, alongside less well-known routes in Oregon and the Carolinas, both of which are now served by a new British Airways direct flight. Opening up new areas ensures travellers have more choice: Times Square or a boutique hotel in a quiet residential area of Brooklyn; the Napa Valley or Oregon's wineries, craft breweries and field-to-fork dining scene.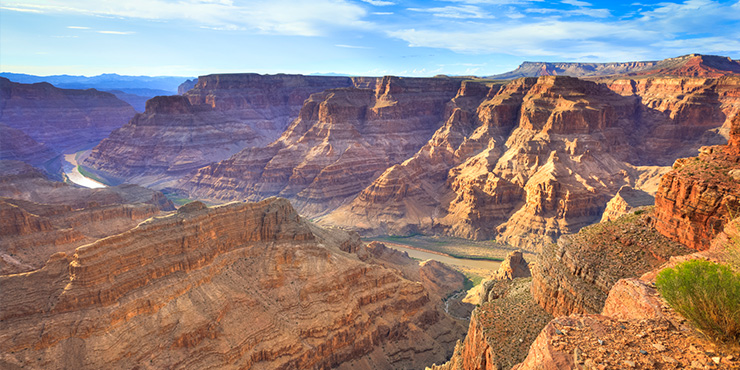 6 - Italy
Italy has jumped up one place in our top 10 and we still expect to see the usual lift in late bookings as we head into the spring and summer months. Puglia holidays are up, for both touring and single-centre holidays, with Kuoni's Highlights of Puglia tour the most popular for 2020. Despite Brexit uncertainty, escorted touring in Italy is up +14%. While demand for the traditional favourites of Sicily, Sardinia and Tuscany remain strong, it's Puglia that's seen the most noticeable rise.
Kuoni has also added new hotels to its 2020 line-up, including Masseria Il Melograno in Monopoli, a converted ancient farmhouse with 1000-year-old olive trees, offering authentic cooking classes. Kalidria Hotel & Thalasso SPA in Castellaneta Marina is also new to Kuoni. It is set on a long beach edged with pinewood trees and features an incredible 3500sqm Thalasso Spa. Increasing demand from customers for 4.5* and 5* hotels has led to Kuoni adding six new hotels to its Italy portfolio for 2020.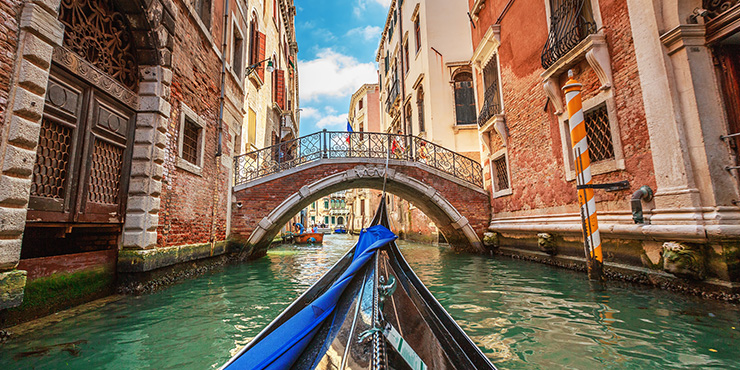 5 - Bali
Bali is up one place in our top 10 and Kuoni customers still favour an Ubud and beach combination to experience two sides of the island. Bali is great to visit during our summer months and peak wedding season, so it's a top choice for honeymooners. Kuoni's experts have also seen an interest in Singapore and Bali twin-centres.
Kuoni has added new destinations such as Lovina in the north of Bali, offering a less-commercialised experience of black sand beaches, local fishing communities and wild dolphin watching. Kuoni has also added new hotels in Lombok and the Gili Islands, which include the brand new pool villas at The Kayana Lombok; and The Royal Santrian Luxury Beach Villas in Bali will be exclusive to Kuoni guests in the UK from April 2020.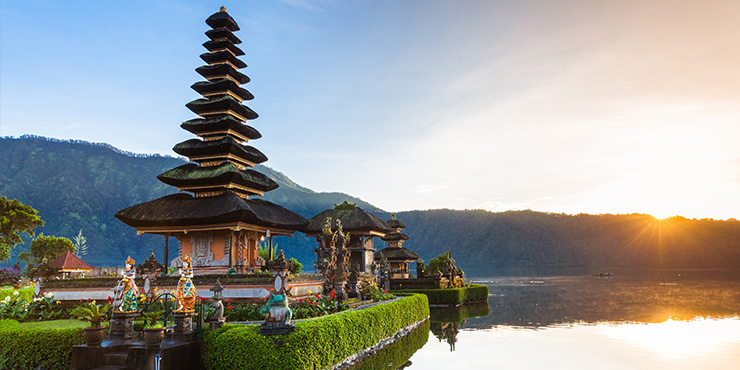 4 - Sri Lanka
Sri Lanka has dropped two places in Kuoni's top 10 due to the 2019 Easter bombings, where the FCO advised UK citizens against all but essential travel for a period of six weeks. This affected forward bookings for 2020, though tourism is returning and shows resilience, helped by some great value offers. Sri Lanka still sits within the top five trending destinations for 2020 as the country is hard to replicate; an island with a diverse mix of beaches, ancient cities, rock temples and the chance to go on safari – all easily combined in one holiday.
Kuoni's private car and driver/guide service is one of the company's biggest sellers, offering great value for exploring the island. When it comes to group touring, Kuoni's best-selling escorted small group tour is Sri Lanka Explorer, a 12-night discovery of the islands tea plantations, sacred cities, botanical gardens and wild elephant hotspots.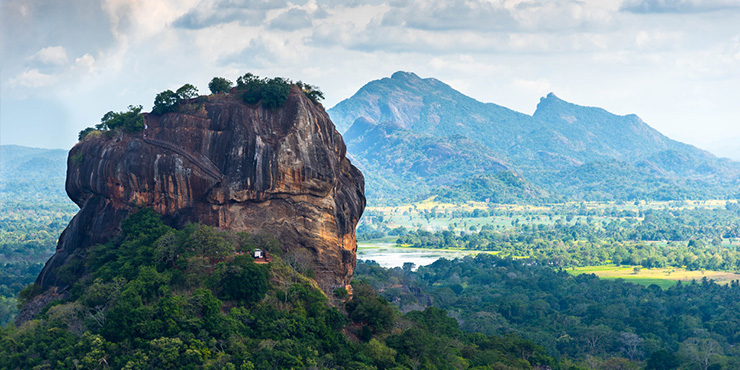 3 - Thailand
Thailand remains in Kuoni's top three destinations for 2020 and Koh Samui, Bangkok and Phuket continue to be top sellers, helped by Kuoni exclusive hotels – Rocky's Boutique Resort in Koh Samui and Marina Phuket Resort. The biggest areas of growth are Khao Lak and Koh Phangan, fuelled by new hotels such as Kalima Resort & Spa Khao Lak, which is tucked away in the mangrove forest close to a beautiful, almost deserted, stretch of unspoilt beach.
The majority of Kuoni's bookings are twincentres, but the company has seen a surprising 10% increase for 2020 holidays taking in three or more stops. Guests aren't staying longer than the traditional 10-14 night itineraries, but are adding an extra destination to see more during their holiday. Kuoni has seen interest in Singapore and Koh Samui combinations, owing to a direct flight with Singapore Airlines; and 33% of Kuoni's Thailand bookings are made through Kuoni's northern stores, pushed by Qatar Airways and Emirates flights from airports including Glasgow and Manchester.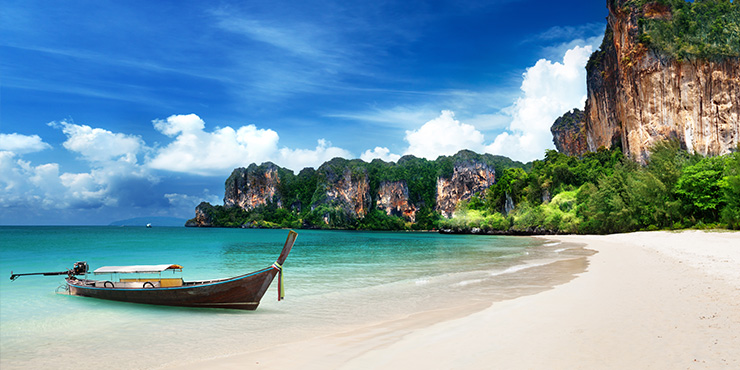 2 - Mauritius
Mauritius is a steady favourite and has leapt up to second place. The island isn't just about the beaches – travellers are tempted by stunning national parks, botanical gardens, rum factories and Port Louis, one of the best cities in the world for street food. It's a great all-rounder, appealing to families and honeymooners, with hotels ranging from the luxurious pool villas and butler service at Maradiva; to Kuoni's best-seller, the rustic-chic all-inclusive Zilwa Attitude, where you can choose to have dinner with a local family in their home, or sail across to a deserted island for a barbecue.
Social and environmental sustainability practices are becoming key selling points for Mauritius hotels looking to attract the conscious traveller, and new additions such as Lagoon Attitude are making an impact with a ban on single-use plastic, eco-workshops and the promotion of a Mauritian-made 100% natural sun cream to reduce the risk of coral damage.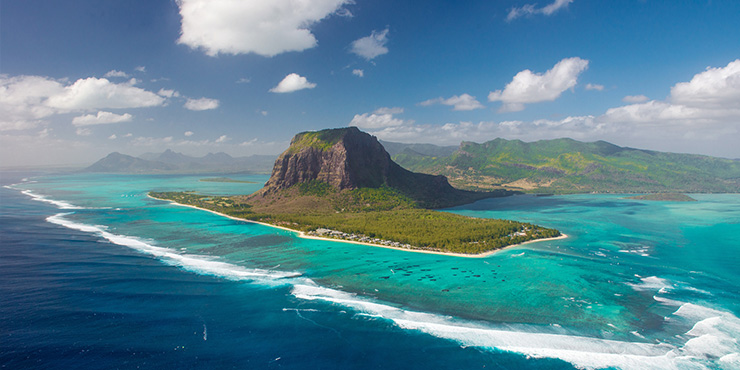 1 - Maldives
The Maldives is Kuoni's top destination for the 17th year running, with bookings up +6%. In 1972, Kuoni was the first UK tour operator to offer Maldives holidays and the region has seen steady growth, welcoming over 1.5 million visitors in 2019. The government is hoping to increase worldwide visitor numbers to over seven million by 2027, helped by heavy investment in airport links, including the one billion USD development of Velana International Airport.
Kuoni continues to cherry-pick the best resorts to ensure an authentic stay and new additions include Reethi Faru, with memorable dining locations including cabanas lit by flaming torches; and OBLU Select at Sangeli, which has a dedicated adults-only island, and one of the Maldives' first all-vegetarian restaurants. Seven islands are exclusive to Kuoni guests in the UK, including the new-look five-star Maafushivaru, opening in March, and Kuramathi Maldives, which continues to be Kuoni's most popular island.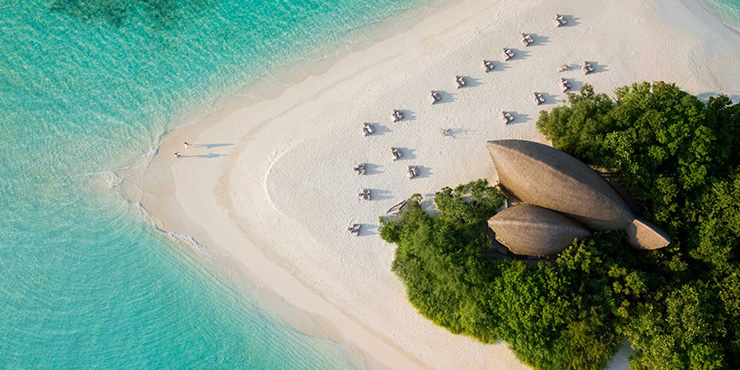 The Top 25 Holiday Destinations for 2020
| 2020 Position | Holiday Destinations |
| --- | --- |
| 1 | MALDIVES ← |
| 2 | MAURITIUS ↑ (was 4) |
| 3 | THAILAND ← |
| 4 | SRI LANKA ↓ (was 2) |
| 5 | BALI ↑ (was 6) |
| 6 | ITALY ↑ (was 7) |
| 7 | USA ↓ (was 5) |
| 8 | VIETNAM ↑ (was 9) |
| 9 | ANTIGUA ↑ (was 12) |
| 10 | SOUTH AFRICA ← |
| 11 | SAINT LUCIA ↑ (was 14) |
| 12 | U.A.E ↑ (was 19) |
| 13 | INDIA ↓ (was 8) |
| 14 | KENYA ↓ (was 11) |
| 15 | BARBADOS ← |
| 16 | MEXICO ↑ (was 18) |
| 17 | CANADA ← |
| 18 | SEYCHELLES ↑ (was 21) |
| 19 | AUSTRALIA ↓ (was 13) |
| 20 | TANZANIA ← |
| 21 | GREECE ↑ (was 23) |
| 22 | NEW ZEALAND ↓ (was 16) |
| 23 | MALAYSIA ↓ (was 22) |
| 24 | SPAIN ↑ (was 28) |
| 25 | JAPAN ↓ (was 24) |