A Christmas fairytale in New York
In the weeks running up to Christmas, New York becomes a winter wonderland poised to make all your festive dreams come true.
It's fair to say that no place in the world embodies the spirit of the holiday season more-so than New York, just try and count how many films, songs and stories have been inspired by its atmosphere!
With a number of magical events taking place from November till January, here are a few of our favourites from the charmingly quirky to the most famous...
Too many fairy lights to count
Spot a few celebrities and watch this year's traditional Norway Spruce light up with over 30,000 twinkling lights at the flick of a switch at the popular Rockefeller Center in Midtown Manhattan. If you'd rather skip the crowds and take it in another day then they're lit until 11.30pm at night through Christmas, it's taken down just after the first week of January. Of course, you could always just go and see the tree at Trump Tower in front of the waterfall in the lobby.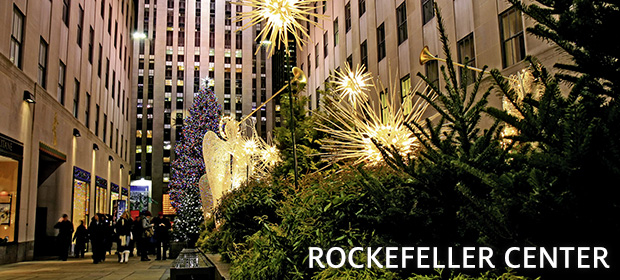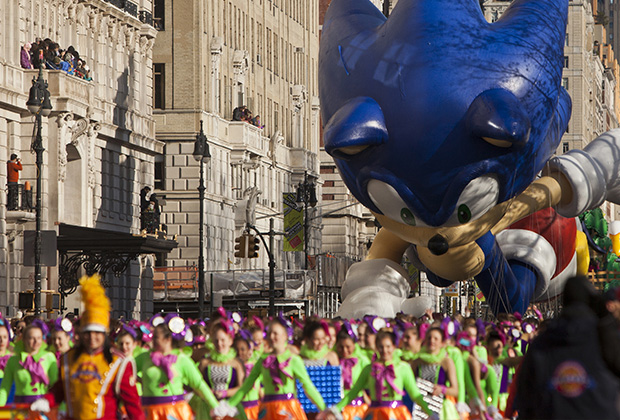 Parade the streets
---
Don't forget Macy's Thanksgiving Day Parade, an institution for over 90 years. Join millions on the street of New York and watch performers, clowns, marching bands, floats and floating balloons including Spiderman and friends. We recommend catching them being inflated along the perimeter of the Museum of Natural History on the Upper West Side (but we didn't tell you that!) While you're at the museum, stop inside to the annual Origami Holiday Tree.
Fairy lights and flan
Skip touristy Serendipity 3 and head to Café Lalo, as featured in the film, You've Got Mail for one of the best hot chocolates and brunches in the city. You'll spot it by its fairy-lit trees and railings outside, and the sounds of soothing jazz lulling you inside. You may even spot a celebrity or two!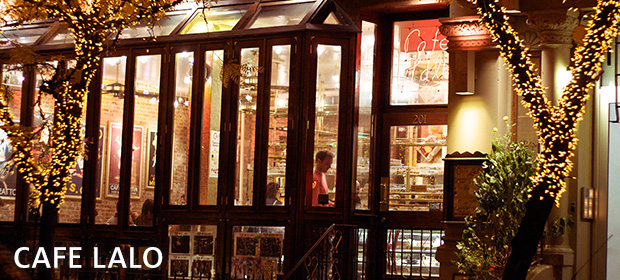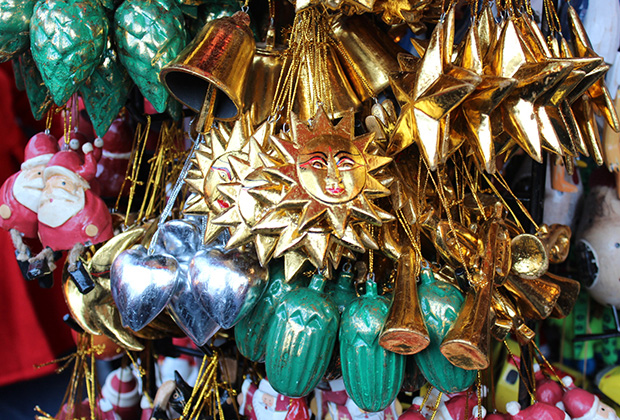 Gifts and nibbles aplenty
---
Browse one of the city's best holiday markets as local crafters set up shop at the Union Square Holiday Market to bring you affordable food and gifts aplenty. Over 100 red and white striped huts fill the park providing coupons for surrounding stores to use during the holiday season and warming glasses of hot apple cider.
Shop 'til you drop
Window shop along festive Fifth Avenue, from Saks Fifth Avenue to Macy's, Bloomingdale's and Tiffany & Co, to take in the most extravagant window dressings on the block. Definitely visit Macy's Santaland for an elaborate scene of Christmas trees, toy trains, elves and mountains of snow. It's also the home of the 'one real Santa Claus' as per the 1947 film, Miracle on 34th Street. Feel free to sit on his lap but we advise not tugging on Santa's beard; one, it's real and two, expect coal if you do.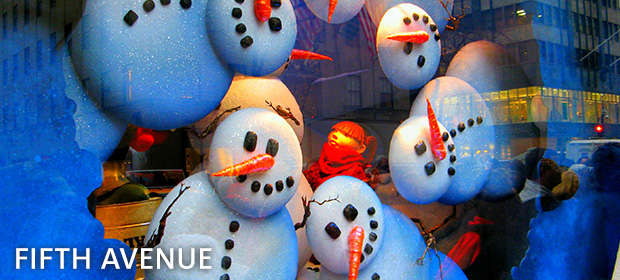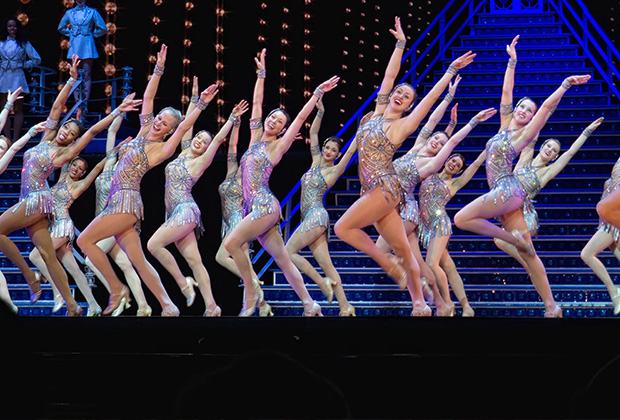 Enjoy a little razzmatazz
---
Spend an evening with the famous dance troupe, the Rockettes at their annual Radio City Christmas Spectacular. With lots of incredible high-kicking and all-singing Christmas cheer, you're bound to have a barrel of laughs, especially when the dancing Santas make an appearance alongside the Nativity.
Gaze upon the Sugarplum Fairy
You know the story, so catch the New York City Ballet's mesmerising rendition of George Balanchine's The Nutcracker at the Lincoln Center. A timeless classic since 1954 complete with the Sugarplum Fairy – we guarantee you won't be left disappointed.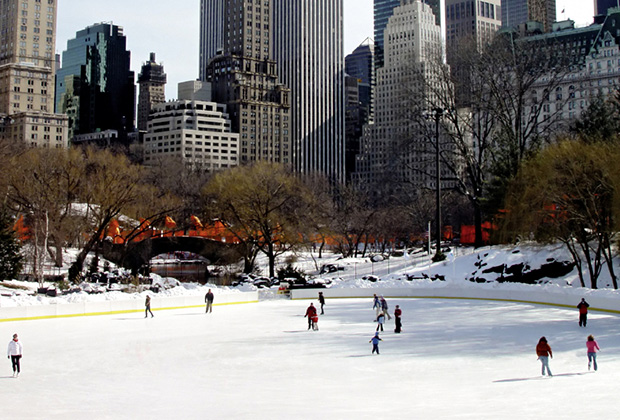 Skate to your heart's content
---
Lace up and ice skate in either Trump-Lasker Rink in Central Park (just like the film, Serendipity), Citi Pond at Bryant Park or The Ice Rink at Riverbank State Park. By going to any one of these, you escape the crowds of the smaller Rockefeller Center rink and you'll make a little saving too. If you don't fancy skating, then pick up a cheap sledge and take to the hills.
Try train spotting (no, really)
Take a walk around the New York Botanical Garden in the Bronx to see one of New York City's authentic Christmas traditions, the Holiday Train Show. With a quarter-mile toy train passing icons of New York, like the Brooklyn Bridge, St Patrick's Cathedral and the Yankee Stadium.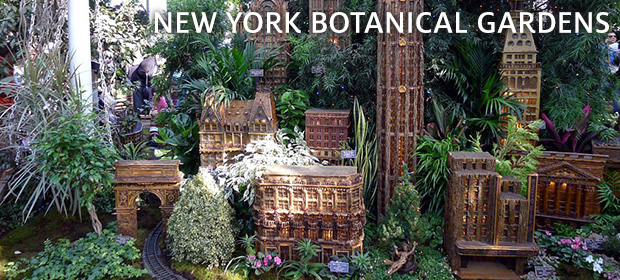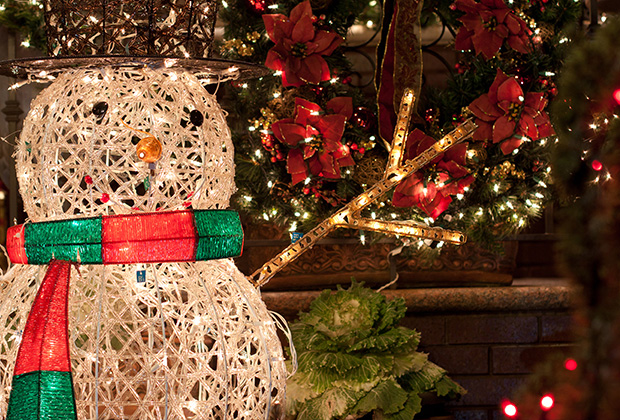 Join a Christmas Lights tour
---
Enjoy a guided tour of Brooklyn's Christmas lights along Dyker Heights, the Italian-American area of Brooklyn. Each year, they decorate their homes in unbelievable amounts of fairy lights and figurines and you can go see them with a 3 and a half hour tour. We recommend stopping at Mona Lisa Pastry Shop & Café for a Christmas cannoli and coffee after to warm up.
Christmas by candlelight
Celebrate Hanukkah at Grand Army Plaza with the lighting of the world's largest menorah. This gold-coloured, 4,000 pound, 32-foot-high icon is worth seeing, even if just for a holiday photo.
Don a red suit and burly beard
Join in with SantaCon and wander the streets of New York City dressed as Old Saint Nick. This Santa Claus Convention is definitely one of the quirkier festivities to take place over the holiday season but it is one of the more amusing. Expect the bars and pubs of Manhattan to be over-run by Santas in the late afternoon/evening.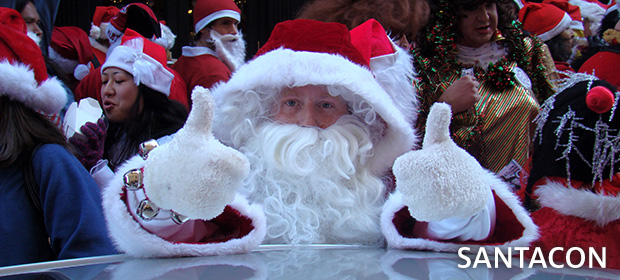 Feeling all Christmassy?
---
Find out more about our festive New York city breaks and make all your Christmas dreams come true.