Our mini Hawaiian island guide
Whether you'd rather be taking in the vibrant or quieter beaches of Oahu, exploring the 'Valley Isle' of Maui and watching whales migrate, discovering Hawaii's oldest island, Kauai, and its breathtaking coastline or visiting Hawaii's only active volcano on Big Island – you'll uncover one of the most beautiful and unspoilt parts of the world.
Map of Hawaii islands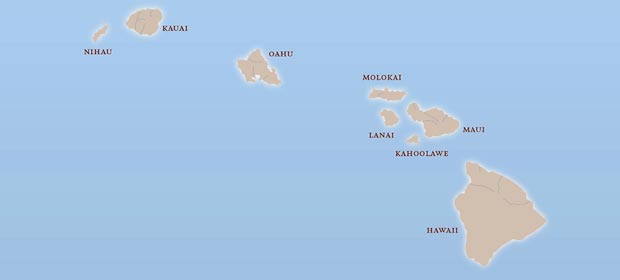 Inspired?
---
To immerse yourself in Hawaii and see all the islands, we recommend a Hawaiian cruise with Princess Cruises. Starting and ending in Los Angeles, your cruise will give you the 'aloha spirit' with island-inspired events and freshly prepared local cuisine.