Point of interest sorted by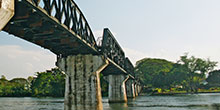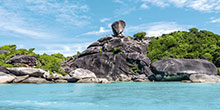 Made up of nine islands, the Similan Island National Park is an idyllic place of breathtaking natural beauty, where powder white beaches, turquoise seas and lush green flora are home to fascinating wildlife.
Read more about Similan Islands National Marine Park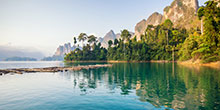 Home to the oldest evergreen rainforest in the world, the stunning landscapes of Khao Sok National Park are eternally covered in rich green vegetation. Tall limestone mountains tower above the treeline and peaceful lakes at the foot of deep valleys interrupt the endless green, making this a spectacular place to explore.
Read more about Khao Sok National Park