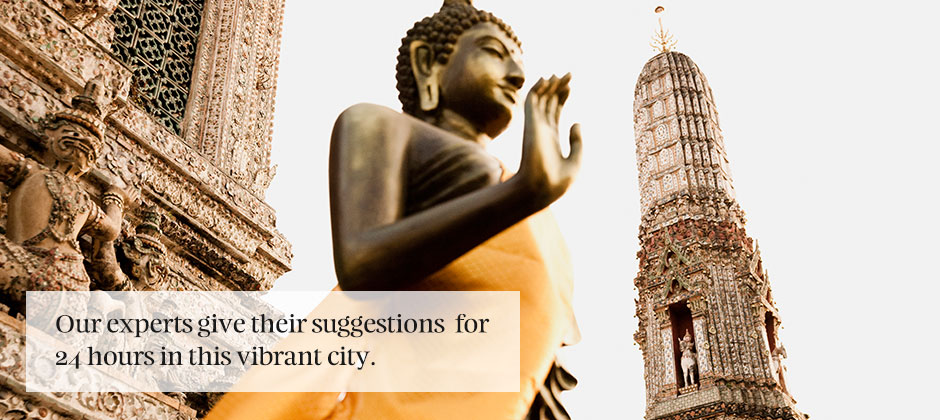 24 hours in Bangkok
"You cannot miss a cocktail or dining at the world's highest al fresco restaurant. On the 63rd floor of The Dome at Lebua, Sirocco is one of the best places to dine in Bangkok."
Helen Roberts, Head of Direct Sales at Kuoni
"A Nancy Chandler map is a must-have for exploring. It's a sort of a map/guidebook hybrid. Chatuchak market at the weekend is the best market I've ever been to. The art section is quieter and a great place to cool off. There are delivery firms in the market to ship back your purchases!"
Mark Duguid, Vice President, Commercial & Product Management at Kuoni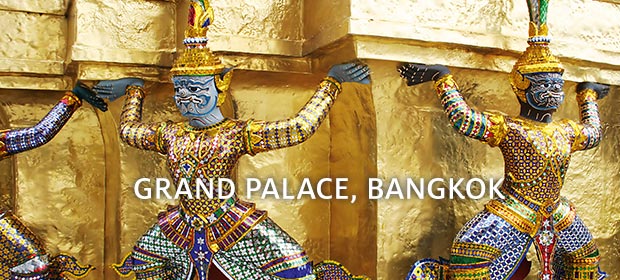 "Stop by the Grand Palace for its beautiful architecture and intricate detail and don't miss the changing of the guard!"
Josh Naylor, Personal Travel Expert at Kuoni Canterbury

"Mango Tree in Bangkok is a great place to eat with fantastic Thai dishes. If you are in Bangkok on a Saturday, I'd recommend Chatuchak market – I'm told it's one of the 1000 places to see before you die."
David McKenzie, Manager at Kuoni Manchester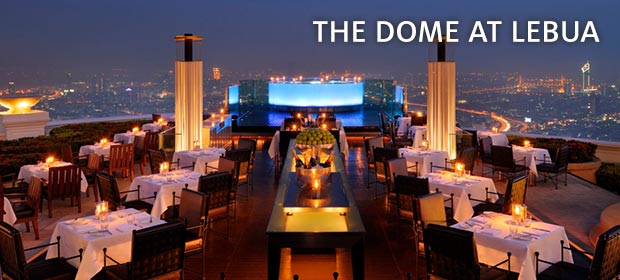 "I'd also recommend the Grand Palace and dining at Lebua, which is where they filmed part of Hangover 2. It's a must-see with amazing views over the Bangkok skyline. We dined here for my wedding anniversary and it was perfect for a special occasion, a night to remember."
Roberto Balasco, Manager at Kuoni at John Lewis Cardiff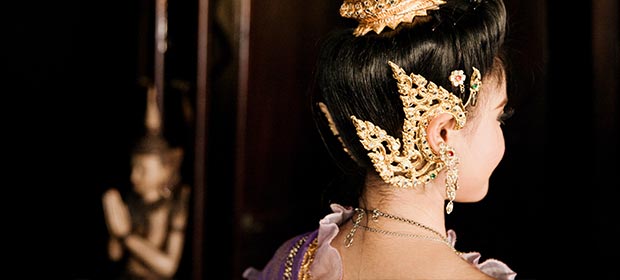 "MBK is my favourite place in Bangkok! This super-sized indoor market place sells everything you could think of and is a maze to explore, experience and lose whole days in. The food court is superb, there's a great value spa to take the soreness out of your legs and feet and even dentists and opticians for a quick scrub and polish or cheap prescription lenses!"
Tom Waite, Commercial & Product Executive
"Visit the floating market, where you can arrive by canoes and wander around the busy, vibrant market. The people of Thailand meet you with a smile and a slight bow with their palms pressed together in a prayer-like fashion. 'Sawatdee' is a friendly greeting you will learn to love."
Laura Thompson, Kuoni's Overseas Payment Assistant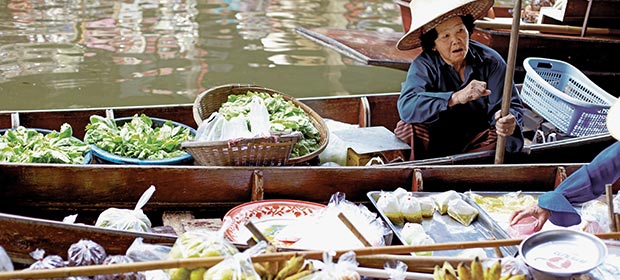 "One of the must-dos in Thailand is a foot or traditional Thai massage in one of the many local massage outlets. I found a really good one in the same small soi (road) as the Rembrandt Hotel in Bangkok. It was called the Jum Massage & Barber and an hour foot massage set me back THB250 – a fiver!"
Dagmar Marrocco, Commercial and Product Manager at Kuoni
Inspired?
---
One of the world's great cities and an exciting experience not to be missed.
Share this on Facebook
Share on Facebook

Share this on Twitter
Share on Twitter