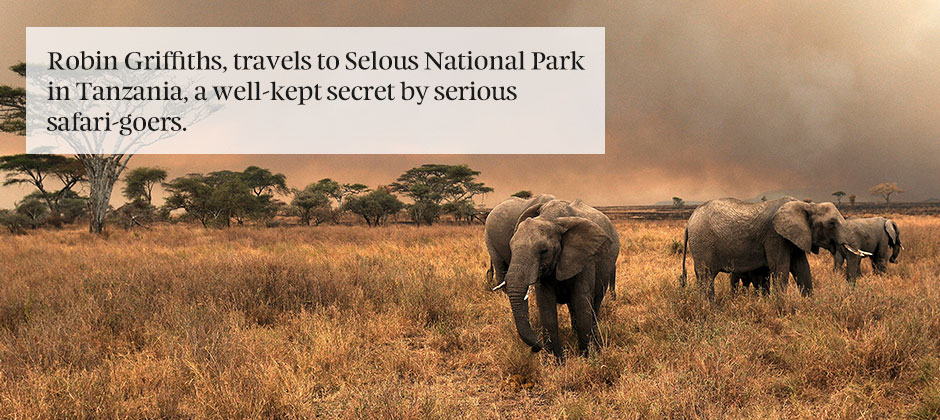 On safari in Tanzania
Robin Griffiths, Personal Travel Expert at Kuoni Liverpool, travels to Selous National Park in Tanzania, a well-kept secret by serious safari-goers.
Zanzibar, Ngorongoro, Serengeti, Kilimanjaro… the names roll off the tongue like a who's who of Africa's most alluring destinations, all packed into one country – Tanzania. Conjuring up thoughts of the wild and exotic, these four alone are reason enough to justify packing your bag and heading off to Tanzania. But the list isn't finished. Selous – Africa's largest protected area – Ruaha and Katavi are insider tips for serious safari-goers and destinations I'd previously only ever seen on National Geographic or the BBC's Big Cat shows, so I was hugely excited to have them on my itinerary.
Our safari experience began with a swift transfer through Tanzania's capital city of Dar Es Salem to a local airstrip where a plane three times smaller than any I'd previously flown on awaited. My travelling companions and I spoke with faux confidence and seemingly zero nerves about boarding this light aircraft for our flight directly to the Serena-owned Selous Safari Camp deep within Selous National Park.
After 45 minutes in the air soaking up the spectacular views en route to Sieglers Airstrip, the pilot muttered (did I mention we are sitting within muttering distance of the pilot?) that the 'runway wasn't free' and we'd 'have to clear it'; a phrase I wasn't sure how to take. Surely it's air traffic control's job to do such things? As the nose dipped and our intended landing sight became apparent, it was clear that air traffic control's powers would be useless against the three grazing zebra and two lolling giraffes who had taken up prime spots at either edge of the runway.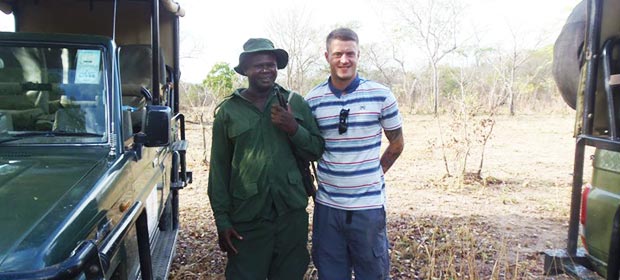 After a quick and very low flying 'buzz past', these giant creatures decided to opt for quieter areas and, after a smooth landing, we had arrived, all set to begin our safari experience yet already having seen some top wildlife sightings. What a way to arrive!
On the 20-minute drive to our safari camp, we realised this would be an airport transfer like no other. We watched zebras crossing and saw a jackal, three massive elephants and a rhino within 100-metres of each other, showing just how abundant the wildlife in this area is. Despite the long day of travelling, energy and excitement levels in the vehicle were high as we passed terrain and wildlife that were as alien to us as they were spectacular.
We sat in the lodge's bar and library area absorbing the sounds of after-dark Tanzania – a collection of screeches and whistles made by, according to our guide Abasi, the most diminutive creatures in Africa such as frogs, lizards and insects, which are the biggest contributors to this night-time cacophony. While enjoying a glass of red wine and absorbing the day's events, we were met by the second group of our party arriving in their 4×4, full of chatter and excitement that suggested they had similarly had their minds blown en-route to camp.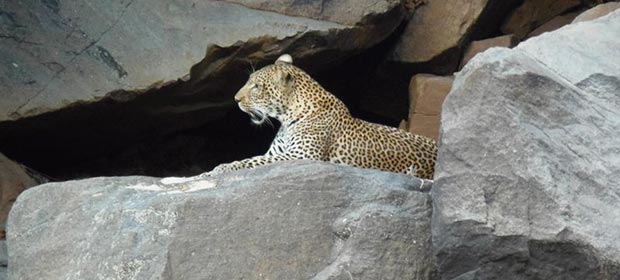 It transpired that a few hundred metres from camp an adult female leopard had jumped out of a tree and crossed the track in front of them, no doubt on the hunt and annoyed by the vehicle's clumsy entrance to its silent arena. The group were buzzing, boastful and beaming with their fleeting sighting. Abasi, our guide, raised a hand in the air to still the chatter and cocked his head to one side appearing to strain to hear something he knew was close. He beckoned us over to the lodge's viewing deck where, after a few seconds for our eyes to adjust to the dark, the sounds he and now we could hear took shape, a huge grey shape, shuffling and snuffling around the edges of the waterhole within the camp's confines – literally six to eight metres in front of us, was a hippo. The smaller often noisier creatures in the bush seemed to fall as silent as we did and the mood definitely shifted among our group as the sheer size and scale of this creature, a creature with a reputation for being territorial, was so close by and our lack of protective 4×4 also suddenly became apparent.
Moments passed, some pictures were taken and the experience was profound but after some time the hippo moved on, the red wine was finished and our beds were calling. Day one was over and the mind boggled at what could be in store for the next three.
Over the next few days we were lucky enough to encounter elephants, buffalo, rhinos and lions – all of the big five apart from the elusive leopard. It was while leaving the company of a particularly lazy lion – who had offered us very little other than a scratch, a yawn and a roll-over to a more comfortable snoozing spot, that we stumbled onto the most incredible sight we could have hoped for.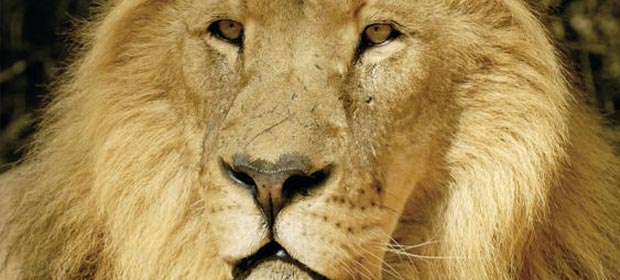 To see the wildlife of Africa is truly special and a genuine privilege but to see it in full flow is something above and beyond."
Robin Griffiths
To see the wildlife of Africa is truly special and a genuine privilege but to see it in full flow is something above and beyond. We rounded a thick baobab tree, travelling at no more than walking speed while observing a family of buck when for barely a moment the sun seemed to black out, there was the sense of movement above our heads and an instant later a Marshall Eagle with a wingspan of what must have been two metres did a swoop, glide and then in a blink of an eye impaled its massive talons into the neck of the smallest buck. This creature, barely the size of a Labrador let out a bleat of desperation that went unanswered by its fleeing family members and moments later it was still. Silent.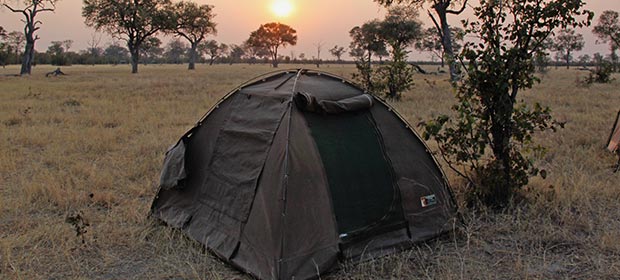 We sat and observed the precision, accuracy and almost surgeon-like way the eagle went about its business of devouring its prey and sat in awe at being so close, close enough to hear and almost feel the giant bird's movements. It was only afterwards that I had the realisation of how macabre this spectacle was, but to this day all of us who sat and witnessed this regale others with our story with a sense of pride at having been so close to something so truly real.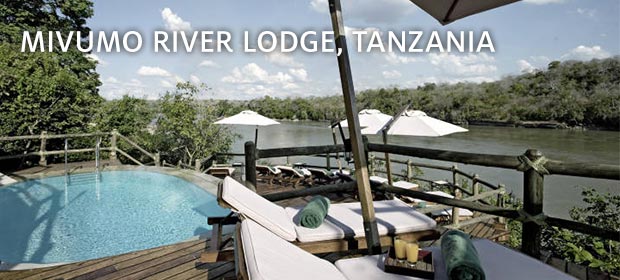 Inspired?
---
Robin travelled on a Tanzania safari similar to our fly-in safari exploring Selous and Ruaha National Parks in southern Tanzania, two of the largest and least visited in Africa. A unique and outstanding taste of the more rural, wild and striking Tanzania. Ideal for repeat visitors.