Plan your Sri Lanka holiday
There is so much to see and do in Sri Lanka that when planning your holiday it's understandable that you may need a little guidance. We've put together a collection of some of our advice, along with some sample itineraries to help you craft your perfect Sri Lanka holiday.
We'll help you craft your holiday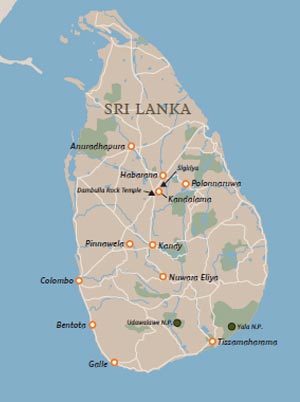 First time to Sri Lanka?
If it's your first time to Sri Lanka, you'll probably want to experience a bit of everything as Sri Lanka has culture, history and wildlife in abundance. We recommend focussing on the must-sees like Sigiriya Rock, the elephants on Minneriya National Park and visit to the Temple of the Tooth in Kandy, with plenty of time at leisure in between! You'll probably need a week to make sure you see all the must-sees, and all your transfers should be relatively short, giving you more time in your hotel or out seeing the sights. For more information on this itinerary see our Ceylon Tour.
First timers and wildlife
If you're a first timer who wants to see everything, but has a soft spot for wildlife, you could take the itinerary above and add on an extension to one of Sri Lanka's other national parks on to the end. Down in the south of Sri Lanka you have both Yala and Udawalawe National Parks, both of which are home to a vast array of wildlife. Yala is famed for its leopard sighting, whilst Udawalawe is home to the Elephant Transit Home where orphaned elephants are rehabilitated before being released!
If you're just a real lover of wildlife, you could choose to focus on the southern national parks.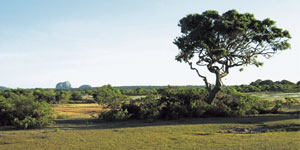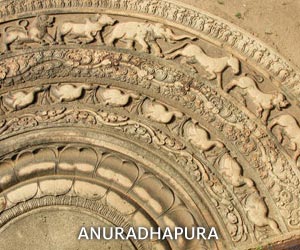 A visit to Jaffna in the north of Sri Lanka is a must.
Complete Sri Lanka
For those who want to see everything, you have to give yourself at least 10 nights, plus a little more if you want a beach break at the end. A complete itinerary will take in everything from the Cultural Triangle and ancient cities, down the Kandy, heading through the tea plantations to the fortified city of Galle, before continuing on to the national parks. From here you could add on Negombo or Bentota, or if you do the tour from south to north, add on Jaffna or the east coast. Our Sri Lanka Explorer tour is a great example of this type of itinerary.
If you want a destination rich in culture that also has great beaches, Sri Lanka is ideal.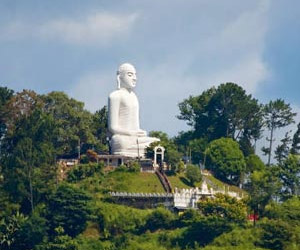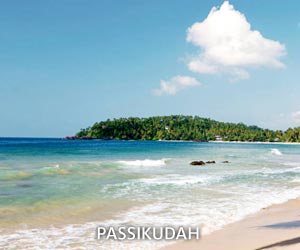 Inspired?
---
Sri Lanka may be small, but that doesn't stop it from boasting an impressive collection of colourful temples, ancient cities, national parks, and stunning landscapes. Explore its cultural heart, meet its smiling people, sip tea, spot leopards and relax on golden sands.