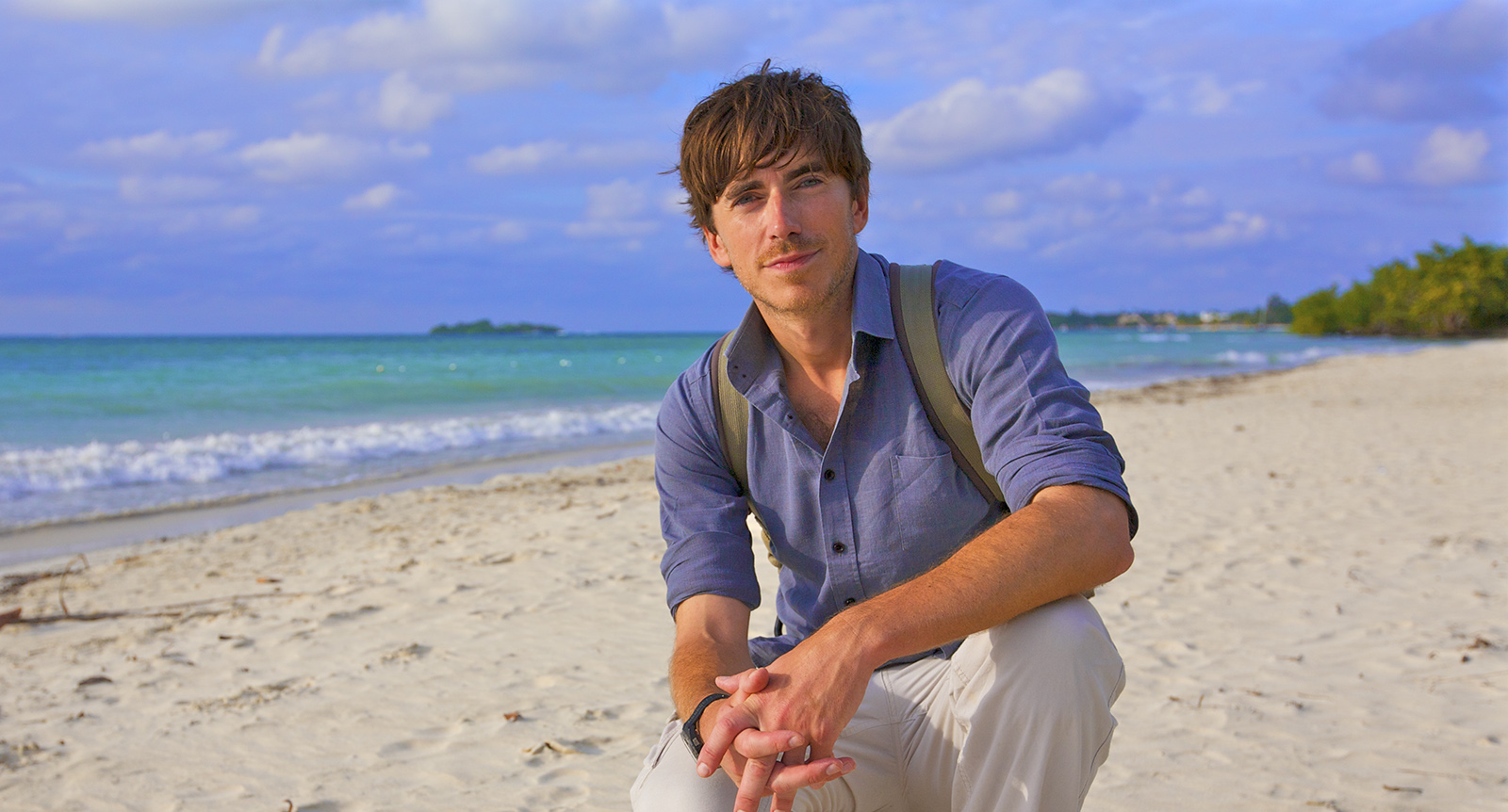 Simon Reeve films a new mini series for Kuoni
"There is a whole world out there for us to enjoy….and we will enjoy it again."
Simon Reeve talks about the powerful impact of travel in a new series of films for Kuoni
Television presenter and author Simon Reeve has launched a new series of films as part of his role as brand ambassador for worldwide travel brand Kuoni.
The short films, which are designed to highlight the powerful emotions, experiences and human connections travel brings, have gone live today on a new online hub.

"Travel gives us the most meaningful experiences that it's possible to have as a human on this planet. There's a whole world out there for us to enjoy – and we will enjoy it again," said Simon Reeve.

One of the main themes Simon explores in his partnership with Kuoni is the need to raise awareness of responsible travel. To help do that, he's also contributed a number of articles on the website about how to travel in a way that protects and preserves natural reserves, resources and wildlife.

Derek Jones, CEO Kuoni said: "Simon talks about travel in such a compelling way; he eloquently describes some of the moments which have had the most impact on him from being by a fire in the Sahara Desert meeting a Tuareg Nomad to being utterly intoxicated by the colours when arriving in the Maldives for the first time. He's a powerful voice in support of travelling in a way which deepens our understanding of places and enriches the human spirit."

Simon Reeve said: "Whenever I chat or spend time with people who work for Kuoni, I know I'm with like-minded souls; they love travel and the experience it brings. They feel lucky to share their passion with other people and give their customers new experiences they'll remember for the rest of their lives.

"Kuoni's been around for almost a hundred years, and I think that heritage matters. It feeds through every element of the company, giving people absolute confidence when they travel. Customers feel protected, advised, and reassured that they're not only getting the best possible experience when they go away, but that Kuoni is there for them if things get tricky."
About Kuoni
Kuoni Travel UK is part of DER Touristik, one of Europe's leading travel groups. Kuoni has continued to set the pace in luxury worldwide travel in the UK market for the past 55 years and is regularly voted one of the best holiday companies in the country by readers of national newspapers and travel industry titles. The company excels in creating tailor-made holidays and honeymoons to more than 90 destinations around the world. Since 2008 Kuoni has grown its retail network across the UK and can be found on premium high streets and in selected John Lewis department stores. Each store is unique in design and showcases Kuoni's Personal Travel Experts and personalised customer service.