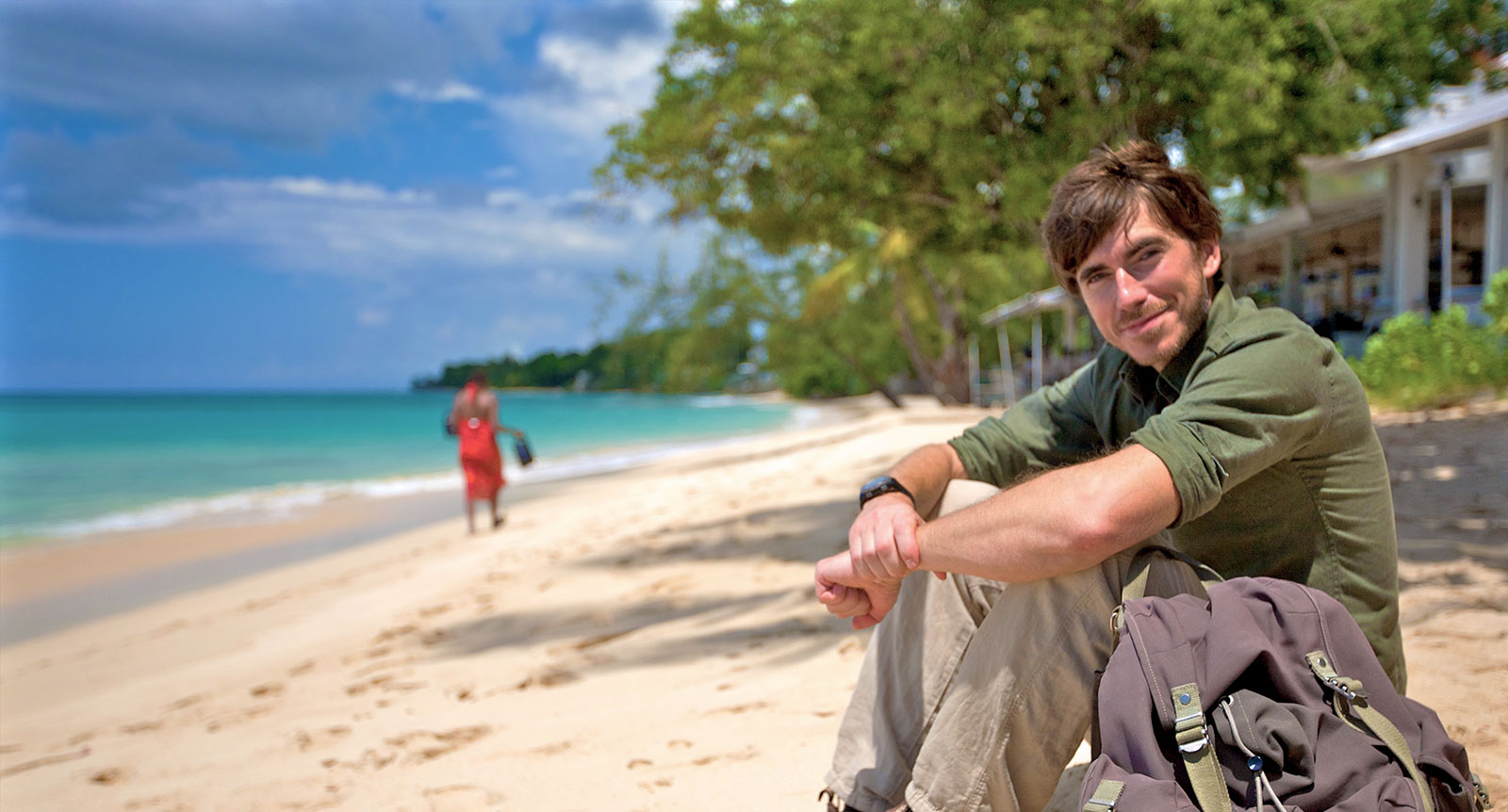 Television presenter and author Simon Reeve becomes Brand Ambassador for Kuoni
Television presenter and author Simon Reeve has been appointed as the brand ambassador for worldwide travel company Kuoni, with an initial focus on sustainability and adventure travel.
In his new role for the company he'll be hosting customer events, writing exclusive articles, making appearances at staff conferences, creating guest blog posts and sharing his stories for the company's website.
Simon Reeve said:
"I'm really excited to be the brand ambassador for Kuoni, focusing initially on sustainability and adventures around the world. Kuoni is a company which I've been involved with for more than a decade and have experience of travelling with first-hand, so have a lot of respect for the work they do."
"The global travel industry has taken a hammering during the pandemic with empty resorts and millions out of work. I believe that travel can be a force for good – we've been travelling as a species from the very beginning of time, it's part of our history, culture and civilisation. It creates adventures that stay in our head and our heart. We have a need to see what's over the hill. It's critical that we get travel back – and understand more about how we can carry on doing that while treading as lightly as we can."
"The more we can do on our holidays, the further we stray from the sun lounger to experience the real destination, the more likely we are to put more money into the local economy, and often the local environment, while hugely benefitting ourselves because we have richer and more rewarding experiences."
Derek Jones, CEO, Kuoni, said: "As we look to the future, it's brilliant to have Simon on board with us as an ambassador for the brand to shape our direction and put the spotlight on the role travel plays in creating lasting memories as well as preserving and protecting cultures and communities around the world. He's been working with us now for more than a decade, so he knows how our business operates, so this is a fantastic extension of our partnership."
"A large part of our work together will be looking at how we can travel more consciously. We're learning more all the time about sustainability and having someone like Simon who can share his stories with eloquence, humour and intelligence will make sure we rebuild travel in a more thoughtful way."
Simon's latest article has just been published here.
About Kuoni
Kuoni Travel UK is part of DER Touristik, one of Europe's leading travel groups. Kuoni has continued to set the pace in luxury worldwide travel in the UK market for the past 55 years and is regularly voted one of the best holiday companies in the country by readers of national newspapers and travel industry titles. The company excels in creating tailor-made holidays and honeymoons to more than 90 destinations around the world. Since 2008 Kuoni has grown its retail network across the UK and can be found in 48 locations on premium high streets and in selected John Lewis department stores. Each store is unique in design and showcases Kuoni's Personal Travel Experts and personalised customer service.