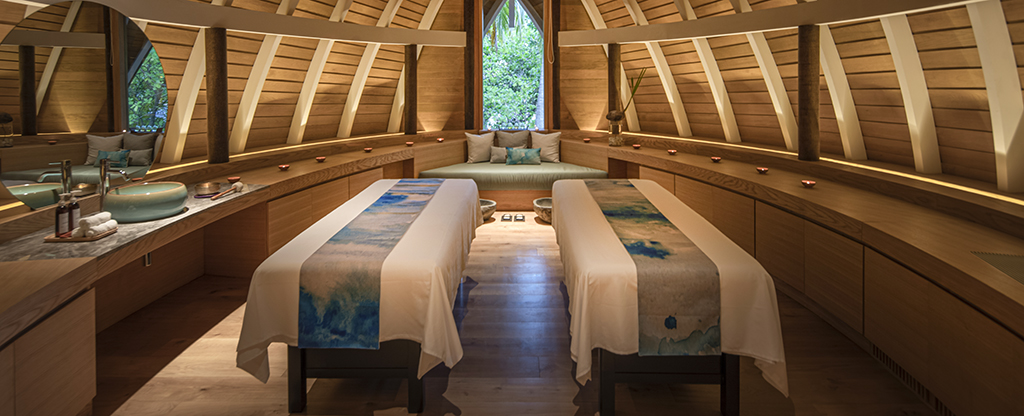 The Indian Ocean collection from Kuoni broadens its appeal for 2023
As holidays, honeymoons and special occasion trips get back into full swing, a new collection of resorts in the Indian Ocean has just been launched by Kuoni as it aims to entice people to book their 2023 holiday early.
The Maldives, Mauritius, the Seychelles and Sri Lanka all star in the latest collection and each destination has something new.
Whilst the Maldives retains its position as the number one honeymoon destination, Kuoni has noticed a trend for more families, groups of friends and people travelling alone post-pandemic, so has acted to create a range to match people's lifestyle.
Sheena Paton, senior programme manager at Kuoni, said: "Indian Ocean destinations are by far and away our best-sellers right now, but the big shift is that it's not just honeymooners who are booking. The appeal reaches all sorts of customers no matter what life stage they are at, whether people travelling solo or families looking for something extra special as they return to overseas holidays for the first time in years. We've worked hard behind the scenes to bring more places to stay with experiences which we think people are going to love."
In the Maldives, three new resorts have been added, the first being a new resort called The Standard. Transparent dancefloors and glitter balls are part of the vibe at this new resort from USA brand The Standard, which has an innovative programme of activities and experiences designed for couples, groups of friends and families.
With 115 water and beachside villas, it's a cool, laid-back idyllic playground with plenty to keep people busy beyond the beach, with daily yoga, snorkelling on the surrounding house reef, boat trips and diving.
In contrast to that, the island of Makunudu has been described as "the Maldives as it used to be, simple and authentic Maldivian style."
It has 36 beachfront bungalows designed in traditional style and is a perfect spot for single travellers, divers and couples who want a simpler type of holiday.
The third addition in the Maldives is the Emerald Faarufushi Resort and spa, a spectacular five-star paradise due to open later this year. The feeling throughout is barefoot elegance and the resort is part of the Leading Hotels of the World collection. It's a sister resort to Emerald Maldives, which Kuoni added to its programme last year – and means customers can twin the two resorts.
Elsewhere in the Indian Ocean, Kuoni has added the Lux Grand Baie in Mauritius. With 116 suites, resort villas, residences and penthouses with private pool and rooftop bar it's an all-inclusive resort with strong wellbeing and sustainability credentials designed to appeal to families, groups of friends and couples.
In the Seychelles, two new resorts join Kuoni's collection. STORY Seychelles, on Mahe Island is a boutique gem next to a beach safe for swimming year-round with a coral reef. Being small, the Kuoni team loved the friendly service, beautiful setting and thoughtful sustainability programme, which includes energy conservation, solar lighting, rainwater harvesting, coral reef regeneration, composting, use of locally grown produce as part of the approach to reducing its footprint.
Raffles Seychelles is also new to the Kuoni collection, with personalised experience for children with mini bathrobes, umbrellas and aprons for cooking classes – perfect for high end family holidays.
Sri Lanka, which has just gone back on sale following the lifting of the FCDO advice, is one of Kuoni's most requested destinations. As demand builds the Kuoni team has added Aliya Resort & Spa, which is a good family option for those in the Sigiriya area of the cultural triangle
La Reunion, often twinned with Mauritus, also sees the addition of the boutique hotel Ness by D-Ocean, which is a great beach front property ideal as a base for exploring and experiencing the dramatic island.
About Kuoni
Kuoni Travel UK is part of DER Touristik, one of Europe's leading travel groups. Kuoni has continued to set the pace in luxury worldwide travel in the UK market for the past 55 years and is regularly voted one of the best holiday companies in the country by readers of national newspapers and travel industry titles. The company excels in creating tailor-made holidays and honeymoons to more than 90 destinations around the world. Since 2008 Kuoni has grown its retail network across the UK and can be found on premium high streets and in selected John Lewis department stores. Each store is unique in design and showcases Kuoni's Personal Travel Experts and personalised customer service.