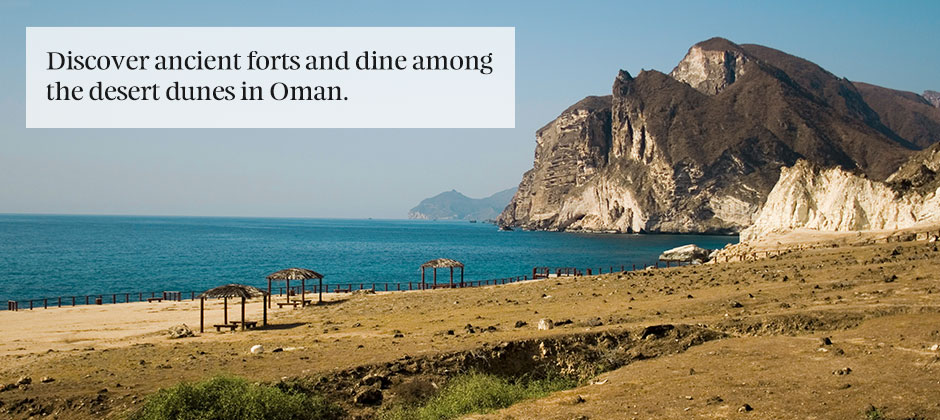 Snapshot of Oman
Wander through an old walled city, discover ancient forts and dine among the desert dunes. Welcome to Oman...
As you cruise the Musandam Peninsula's tranquil fjords on a traditional dhow, watch out for dolphins swimming alongside the wooden boat and sit back, chill out and soak up the panorama of mountains rising up into the heavens.
Spend a captivating day wandering through the old walled town of Muscat, with its steep narrow streets leading to the Sultan's imposing Royal Palace. Muscat is the capital of Oman and has fascinating museums, old forts and the traditional Mutrah souk.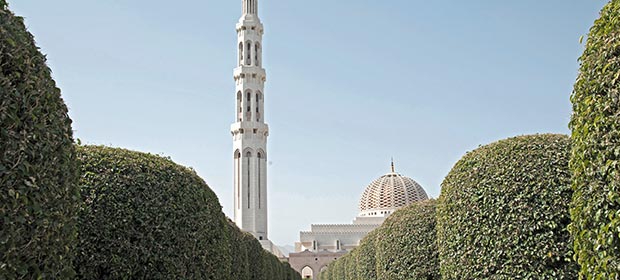 Get your adrenalin pumping with a 4×4 off-road adventure in the dunes and complete your wild ride with dinner among the mighty peaks, serenaded by Arabic musicians during one of our private tours. Wind down with a visit to the Marine Turtles Nature Reserve in Ras Al Had, watching charming green turtles nest along the coastline.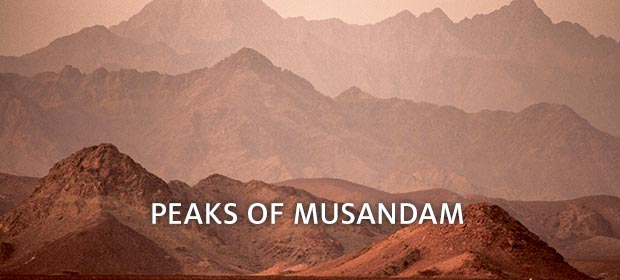 Roam Nizwa's souk, famous for its silver Bedouin jewellery, and sneak into the backstreets to see khanjar-makers carving ornate daggers. Tour towering ruins at Bahla rumoured to house magicians and witches or unwind on one of Oman's gleaming white beaches. You can even follow the Frankincense Trail, an ancient trade route and a UNESCO World Heritage Site.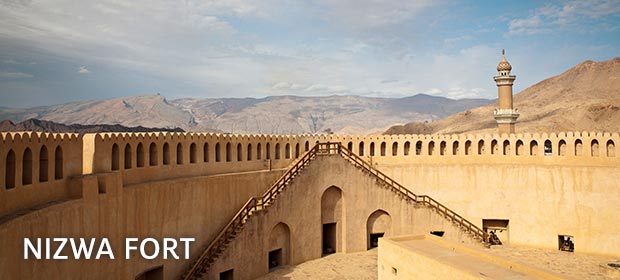 Inspired?
---
The land of the Arabian nights, Oman is one of the oldest civilisations on the Arabian Peninsula, an exciting and vibrant destination with a great climate and beautiful beaches lined with swaying date palms.