9 Reasons To Visit Mauritius
Beautiful mountain ranges that resemble giants taking a nap on the horizon; a tasty street food scene with eclectic cuisine; and ebony forests hiding cascading waterfalls and rare birds. Our Mauritius experts know it from all angles so here are their reasons to visit this stunning island.
The Beaches
"The island is almost entirely surrounded by a coral reef, stunning lagoons and beautiful beaches. One of the best white sand beaches is Belle Mare Plage along the breezy east coast. On the sunset coast in the west, wild dolphins are often spotted in Tamarin Bay, where you might be lucky enough to swim with them; and there are also plenty of offshore islands to explore. Ile aux Cerfs is known for its Sunday BBQ and is home to one of the world's best golf courses – there's a free shuttle boat to the island if you stay at Four Seasons Resort at Anahita."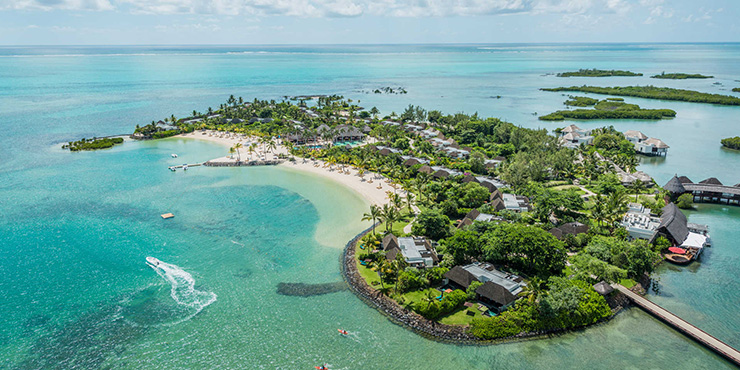 The adventure
"If you're looking for adventure, Mauritius is perfect. You can whizz down the longest zip line in the Indian Ocean, hike through forest and mountain trails with a guide to discover waterfalls and even take a helicopter flight to get a bird's eye view of an underwater waterfall – an illusion you can only appreciate from the sky. With a guide, you can also climb the UNESCO-listed Le Morne Brabant, which has a poignant history and acted as a sanctuary for runaway slaves. The views from the top will be worth the early morning effort."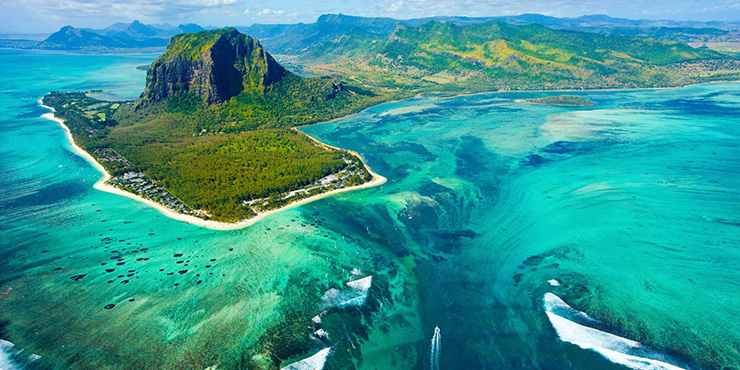 The culture
"There is a real mix of cultures in Mauritius. One minute you'll drive by a quaint church or colourful Hindu temple; the next you'll be wandering around the Chinese quarter in Port Louis, passing modern street art or choosing between croissants or curry for breakfast. Locals speak French – but you'll also hear Creole – and the history of the island is fascinating, so make the most of visiting the island's restored mansions and plantation houses. Try and catch a Sega dance, too, where billowing colourful skirts flow to a lively rhythm. What I really noticed was how welcoming and friendly everyone is and the food is incredible – don't miss freshly cut pineapple spiced with tamarind or chilli from a beachside stall."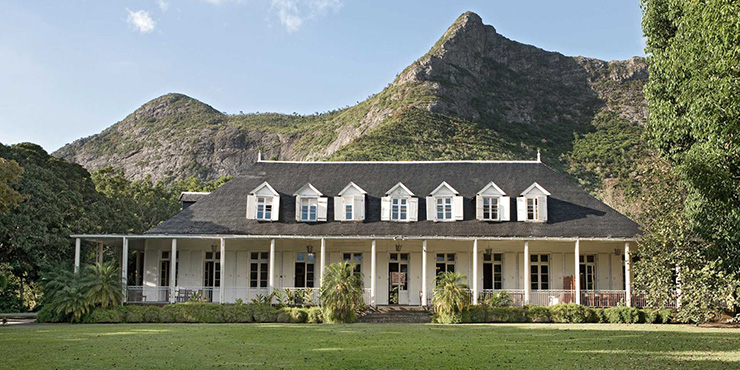 The landscape
"The island is home to the spectacular Black River Gorges National Park and nature reserves where waterfalls tumble, stags roam and forests welcome adventurous hikers to spot indigenous plants and creatures. Many of these stunning landscapes can be explored with a guide on foot or by 4x4. I'd also recommend a visit to the Pamplemousses Botanical Garden, which is one of the world's best. You can stroll through shady palm-lined avenues to see the giant water lilies that can grow to over two feet wide."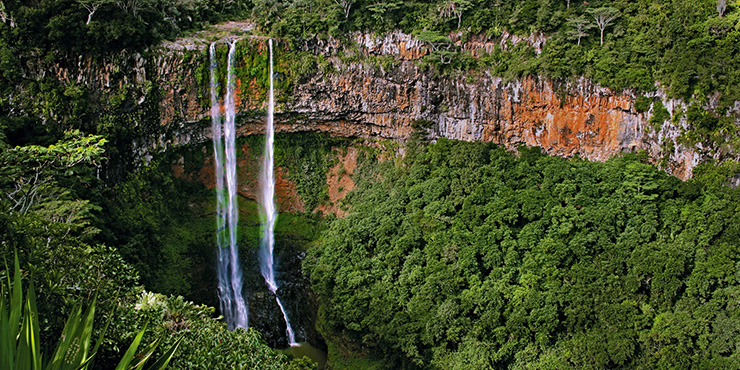 The golf
"This little island is big on golf. There are 10 world-class golf courses, many designed by golfing greats, and most have spectacular mountain and ocean views. Some hotels offer free green fees if you stay in a certain room type or on a certain meal basis. A night golf experience is available at the award-winning Heritage Golf Club; and the Bernhard Langer golf course on Ile aux Cerfs is spectacular."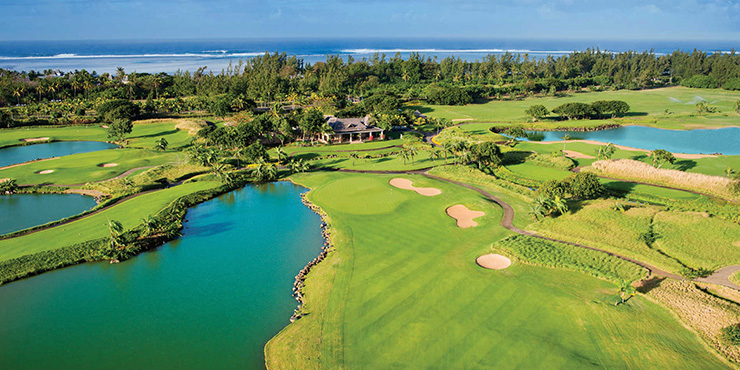 The food
"The capital of Port Louis has been voted one of the world's greatest cities for street food by The Telegraph and I recommend visiting the loud and chaotic Central Market for a cooling glass of alouda, a milky drink made with tukmaria (basil seeds). Its sweet and delicious vanilla flavour makes this one of the best milkshakes you'll ever taste. You can also pick up dishes such as dholl puri, a soft and floury Indian pancake filled with curry and chutney. Wander round the markets listening to the stallholders shouting their latest prices; and stroll through China Town and down the side streets, dipping into doorways to discover steaming dim sum and sweet and biscuit shops offering Indian and Chinese treats."
Laura May, Editor of Kuoni Magazine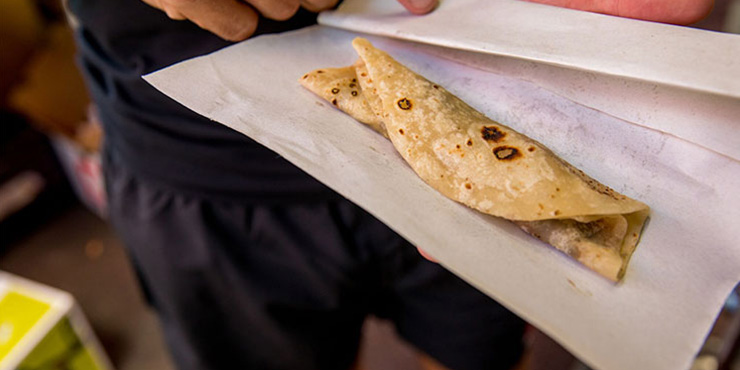 The watersports
"The east coast is great for watersports between November and April; or head for the west coast if you are looking for clear, calm waters perfect for snorkelling, diving and fishing. Most all-inclusive hotels offer a selection of free watersports, from paddle boarding to kitesurfing. A catamaran trip along the coast is also recommended and it's the perfect chance to snorkel in clear waters, working up an appetite for a barbecue on board."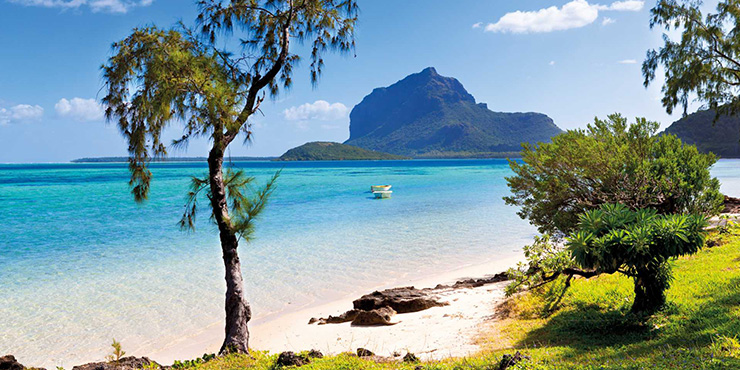 This feature was published on 4 April 2019. The information within this feature is correct to the best of our knowledge at the time of print.