Jason Robinson in the Maldives
After his family's visit to our exclusive island of Maafushivaru in the Maldives, rugby legend Jason Robinson OBE talks to us about what it's like to travel as an international sportsman.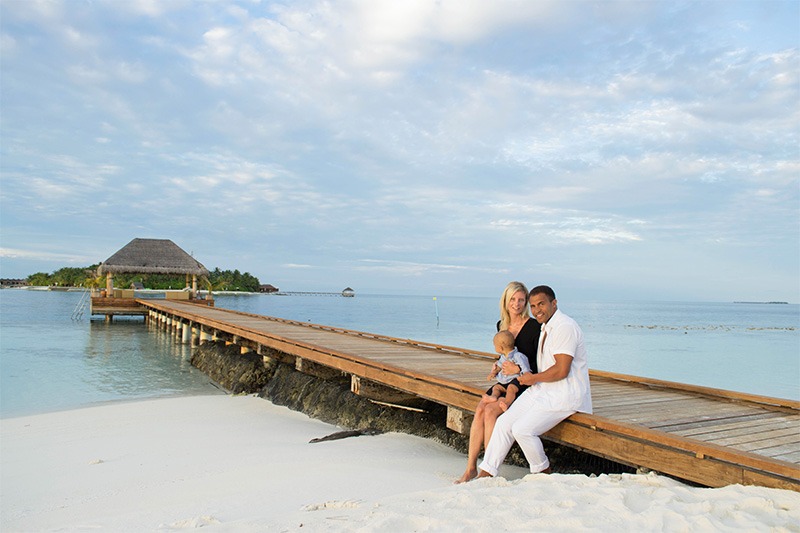 What was the highlight of your stay on Maafushivaru?
I had so many but the one that stands out is staying on Maafushivaru's uninhabited sister island, Lonubo. It was completely stunning, our own island, with a great setting on the white sand to have a private dinner on the beach, cooked by our own chef in the evening. It was just an amazing place to stay.
Did you choose a beach or overwater villas?
We stayed in both, with five nights in a beach villa and then five nights in a water villa. The beach villas give you access straight onto the sand and into the sea, which was lovely. With the water villas, we would wake up in the morning, draw our curtains and see nothing but the sea in front of us. We could step outside of our room and walk down our steps into the lagoon, which was incredible. We were spoilt for choice.
How was the Maldives for someone so active like yourself?
The great thing about the Maldives is that you go there to have a rest. For me, last year was a busy year so it's exactly what I wanted. Having said that, we did find the gym on the island so my partner and I would go there in the morning for a workout and that would set us up for the day. There was also a pool, snorkelling and paddle boarding, so there were things available if you wanted to do anything active. The fact that you could walk around all day with nothing on your feet just set the tone of our stay. The whole atmosphere was so relaxing.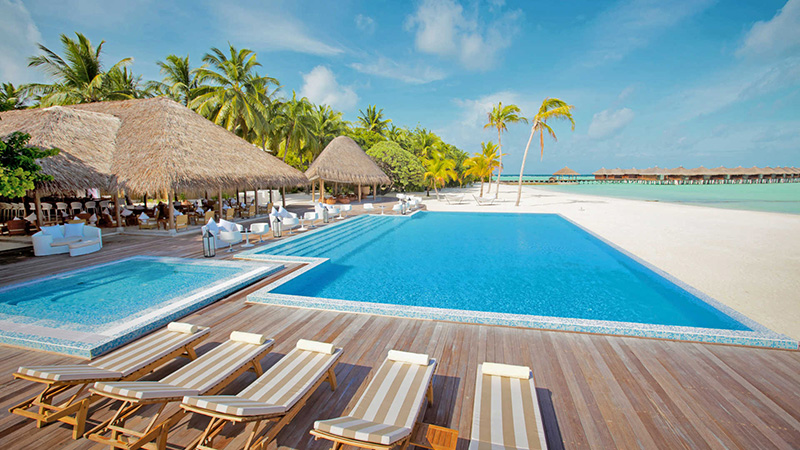 You travelled to the Maldives with your young son Noah. How does Maafushivaru suit those travelling with a young family?
I cannot speak more highly of the staff at Maafushivaru. They couldn't have been more helpful, which made our stay even more enjoyable and relaxing. If my partner and I wanted to try an activity such as paddle boarding, the staff were on hand to watch over our son. It was a huge help, as it allowed us to do things together. Even at mealtimes, they made certain foods that we requested for Noah and were so accommodating. They made sure we had everything we needed. Sometimes you can be restricted if you have a child with you and want to do certain activities, but the staff are so lovely and helpful, they added to our whole experience.
What was your foodie highlight at Maafushivaru?
I would probably have to say the 135° East restaurant, which is set on stilts over the sea. We had teppanyaki – and that was probably one of my favourite meals. Watching them prepare our meal was like watching a show and the food was fantastic, with a different theme every night. I think we slightly over indulged but we simply couldn't help ourselves, as the food was so good.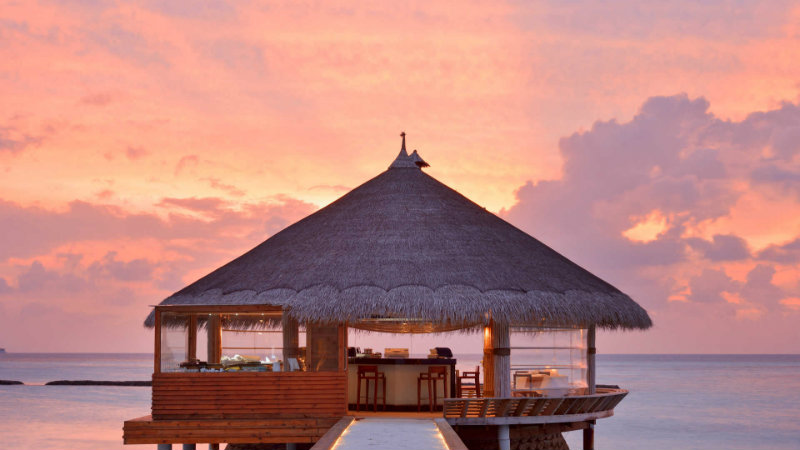 During your time playing with England Rugby and the British and Irish Lions, where in the world was your favourite place to play and why?
I would probably have to say Australia for me. I was fortunate to go to New Zealand and South Africa but I've always liked Australia. I love going to the Barrier Reef and places like that. That's what was so nice about the Maldives; the water was so clear and clean and you could never get bored looking at the colourful fish in the ocean.
We were really excited about the addition of Rugby Sevens to last years's Olympics in Rio. How do you think the sport as a whole will benefit from its appearance in the games?
I think it was massive. Not just for 7s but for the Olympics. It's obviously the first time 7s ever featured in the Olympics but, given that it's a simplified version of 15s, I think it fit in really well for those that had never seen rugby before. You only have to look at the HSBC World Series to see how the game has grown over the years. Crowds are getting bigger, it's a carnival atmosphere which fit in the really well with Rio for the Olympics. You will see a lot of 15s players looking to move into 7s.
What's it like travelling with a rugby team?
It's great to be able to travel all over the world with friends and great players. Thankfully for us, we always got looked after. It's a military operation when you have so many players and so much kit. The last thing you want when you're travelling so frequently and with so many people is to be in massive queues, but fortunately the whole process was organised for us. It's a shame the Maldives doesn't have an international team – everyone would want to play the away fixture!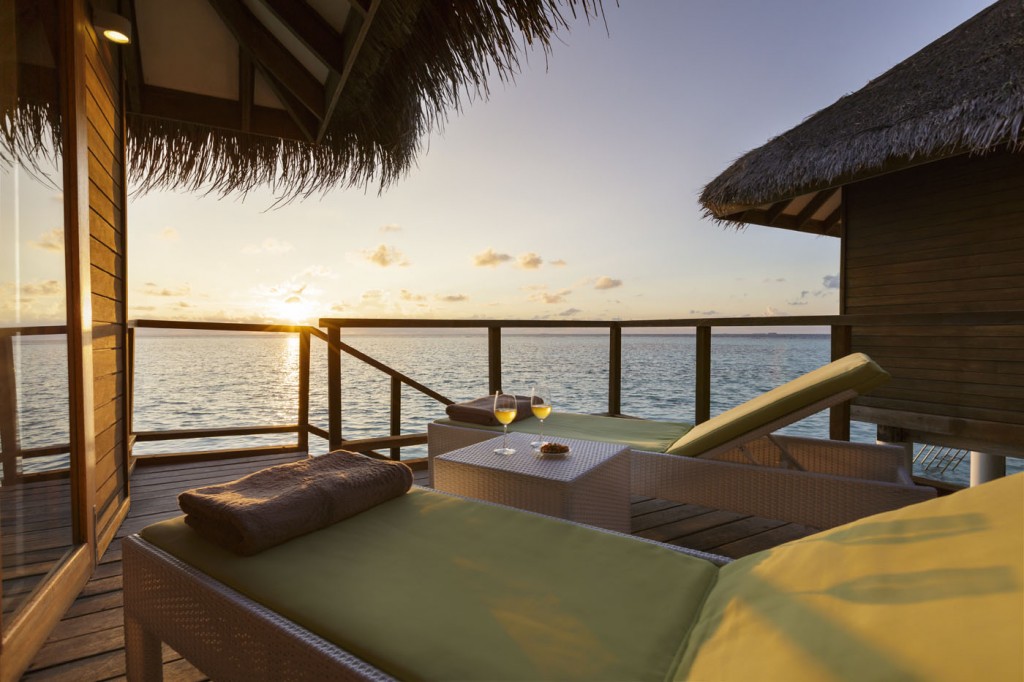 What has been the most amazing travel moment you've ever experienced on holiday?
I have been to some great places all over the world but Maafushivaru has, by far, been the best holiday we have ever had. It just ticked all the boxes for what we wanted as a couple and as a family. We got the relaxation and privacy that I don't always get when staying at resorts and that, for me, was the icing on the cake.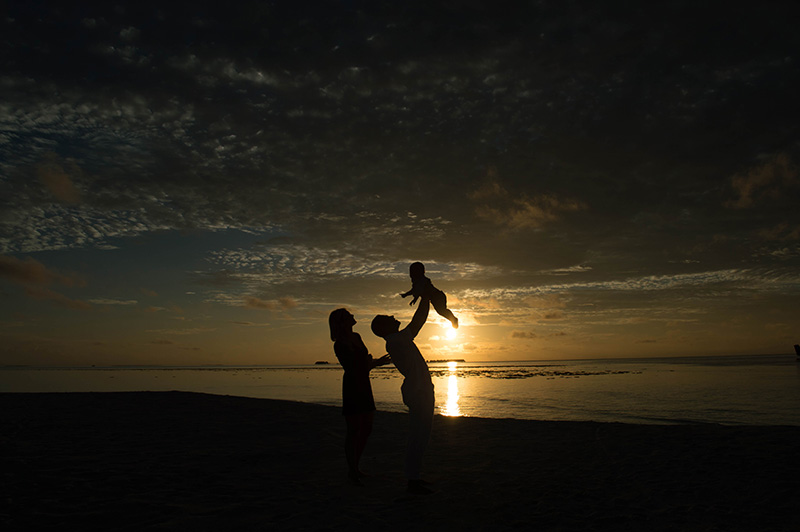 Inspired?
---
Maafushivaru is small, stylish island, exclusive to Kuoni in the UK.
Talk to a Maldives expert and see for yourself why Jason loved this castaway island so much.