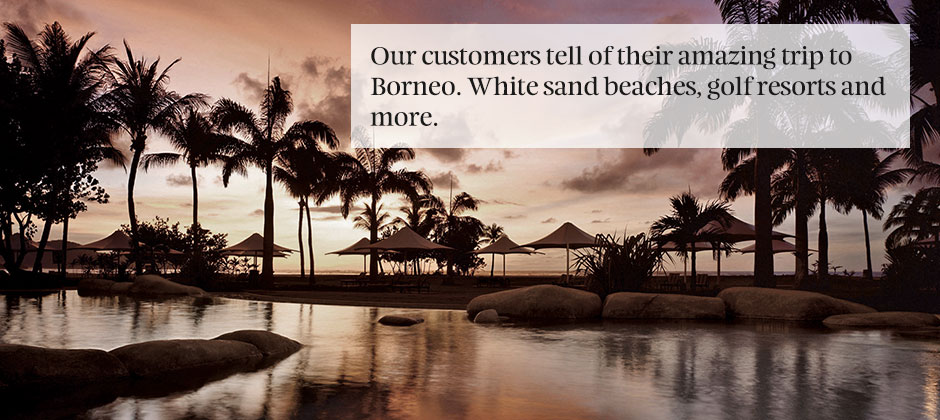 Borneo bliss
Our customers tell of their amazing trip to Borneo. White sand beaches, golf resorts and more...
Last month we had a very chilled-out holiday at Shangri-La's Rasa Ria Hotel, Kota Kinabalu, Sabah, Borneo. The hotel has its own beach front of white sand and safe shallow waters. The lawns surrounding the pools are dotted with rattan sun loungers covered by giant sunshades.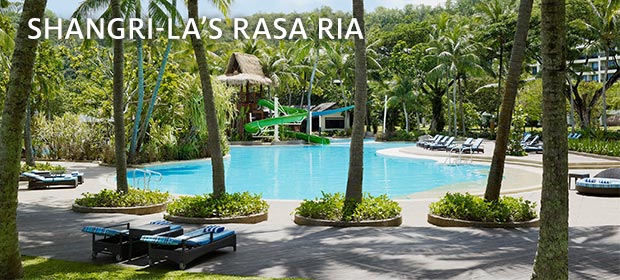 The hotel staff are so kind and helpful – nothing is too much trouble. We dined most nights in one of 4 restaurants called the Coffee Lounge, serving everything from soup to sushi, stir fry, baked fish, roast lamb, pasta, curries and there must have been 20 puddings and a cheeseboard – the food was absolutely fabulous.
If you want to see Malaysia's orangutans, we recommend going to Sepilok to see them at the nature reserve.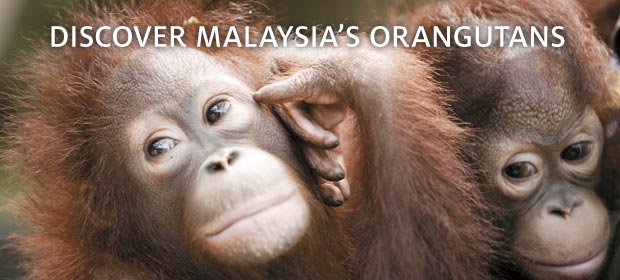 One morning, with a guide, we went on a river tour to see where the sea gypsies live in houses built on stilts in the water. Our very hospitable host welcomed us into one of these houses, used as the village meeting house, and we were given coconut, coffee and home made pastries.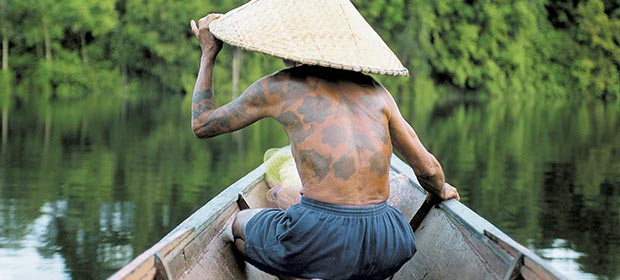 There is also an excellent spa by the hotel, which we did take advantage of, and if you should be keen on golf they have their own golf course. We had a great time.
Inspired?
---
Remarkable wildlife, untouched natural beauty and unique adventures.