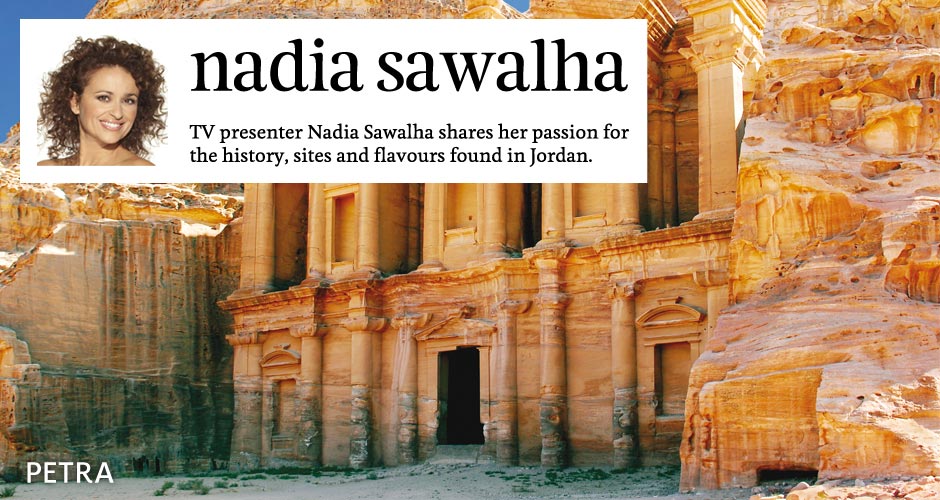 Interview: Nadia Sawalha talks Jordan
You have so many programmes under your TV belt, what would you say you are best known for?
These days people probably think of me as a TV presenter who cooks a bit, too! I was, at one time, a TV presenter that was always in the sun; and before that an actress in Eastenders.
Have you been able to travel as part of your career?
For years I did lots of shows in Spain and Australia. The best programme I ever did was called Eating in the Sun and I travelled all over the shop. Lucky girl, eh?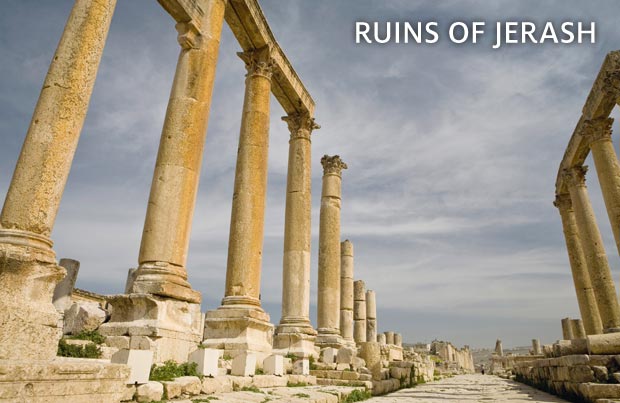 What's your oddest travel moment?
Trekking across the Kaisut Desert in Kenya, the driest, hottest and most remote desert in the world. I was there to help raise money for Comic Relief and it was probably one of the oddest experiences I've ever had. In fact, sometimes I'm not so sure it happened at all.
After winning Celebrity Masterchef, you've become an in-demand foodie and TV chef. What's the best dish you've discovered during your travels?
Ah, there are too many to say what was the best dish but I loved almost everything I ate in Sydney. There are so many fabulous restaurants there, whether you're paying the equivalent of £100 or just £5 a head. Everything was heavenly. The produce was great, with incredible flavours, and dishes were always beautifully light and energising.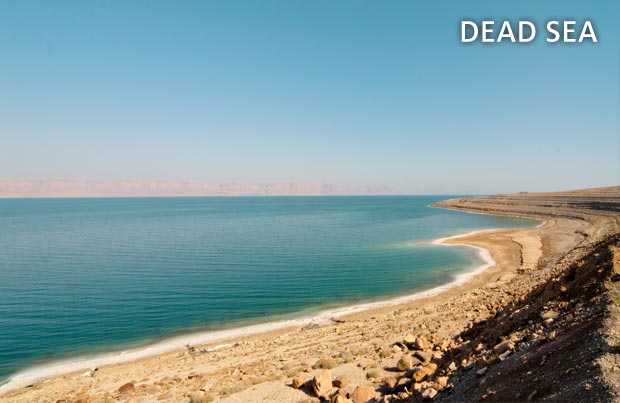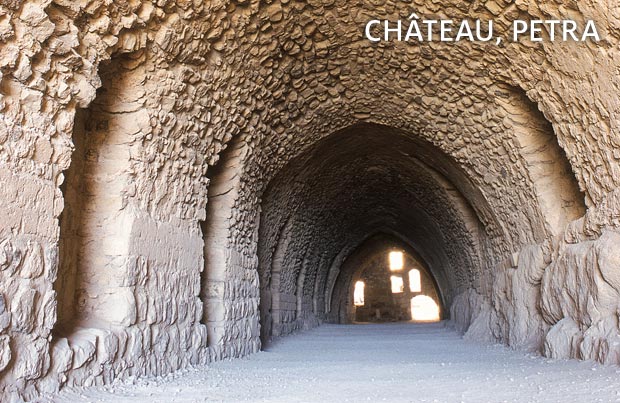 Your father was born in Jordan and you have a real passion for the country. What is it you love so much?
Jordan has everything anyone could want from a holiday – an extraordinary history with friendly people; gorgeous food; the Red Sea for diving and the Dead Sea for floating; the desert; the hot springs; and incredible ancient sights like Petra and Jerash.
What must-sees would you suggest for a first-time visitor to Jordan?
All of the above! But a night in the desert in a Bedouin tent is a must. Do your research to make sure you get a good one.
"AWESOME is the most overused word but it is the perfect one to describe the sheer power and beauty of this ancient city carved out of pink rock by the Nabateans centuries ago."
Nadia Sawalha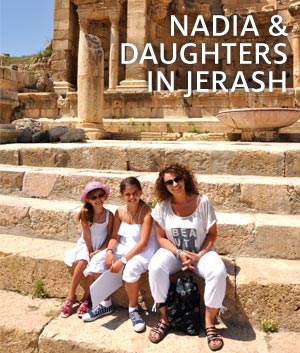 Have you had a perfect travel moment in Jordan?
Taking my daughters, husband and friend to Petra last Easter for their first visit was wonderful. Awesome is the most overused word but it is the perfect one to describe the sheer power and beauty of this ancient city carved out of pink rock by the Nabateans centuries ago.
All of us spent a pretty fantastic day at the Dead Sea, too, slathering ourselves in mud and floating our worries away. It made for a great holiday experience.
We're hitting the restaurant scene in Jordan. What local specialities should we try?
You have to go and have a mezze – an array of barbecued meats, salads, breads, olives and pastries. It should take you a whole afternoon to eat it as you sip on arak, a delicious aniseed flavoured liquor.
Are there any big adventures still to be ticked off your travel wish list?
I haven't been to the Far East and India so I will definitely have to do that before I die! And, I can't quite believe this, but I haven't been to Egypt yet either!
Inspired?
---
Just north east of Egypt lies a country with a wealth of treasures. Jordan has a rich inheritance from bygone civilisations and the remains of these attract many visitors.
Discover Jordan's rich cultural heritage and compelling archaeological sites as you visit the must-see icons of this beautiful country on a leisurely small group tour. This itinerary is the perfect b...
Read more