Where to eat in Venice
Often voted as the world's most romantic city, this fairytale collection of alleyways and canals is somewhere you actually hope to get lost in. Some Venice restaurants live up to this reputation of romance while others focus on quality, traditional Venetian food.
Here, our Italy experts share their recommendations for the best restaurants in Venice:
Trattoria Alla Rampa
1135 Via Garibaldi, Sestiere Castello
Open for lunch only 1200-1500
After a long morning walking through the alleyways of this labyrinthine city, a hearty lunch washed down with rustic wine is the perfect antidote – and something this small cucina is famous for. The fading hand-painted sign that adorns Alla Rampa signals the home-style cooking that awaits you inside. The delectable seafood soup and the rich pasta ragu are just two of the reasons tables are full most lunchtimes.
"We stumbled onto this casual restaurant as we were wondering through the maze of alleyways that make Venice so special. What a find – the Spaghetti Vongole was one of the best pastas I've ever tried! Get there just after midday to experience the 'workers lunch' with pasta, bread and wine – but get in there early to grab a table!"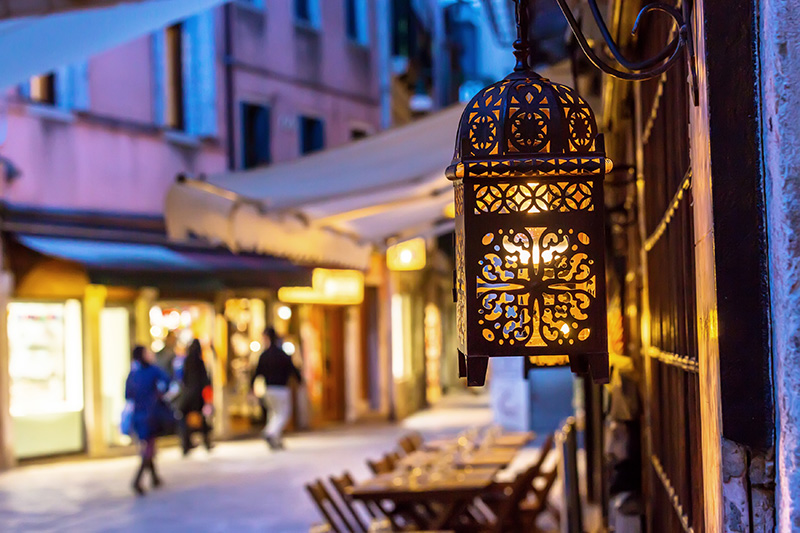 Osteria di Santa Marina
5911 Campo Santa Marina, Sestiere Castello
Lunch 1230-1430
Dinner 1930-2230
Just minutes from the iconic Rialto bridge lays this modern interpretation of the authentic Italian Osteria. The welcoming wooden interior evokes images of a bygone era, yet as a fabulous contrast to the traditional cuisine found all around Venice, this small eatery focusses on serving creative and imaginative takes on Venetian classics. Local soft shelled crab is given a sweet n sour makeover and seafood ravioli is offered a new dimension by using buttery sea bass.
"Eating outside by candlelight, overlooking the tranquil little square opposite was so romantic. The setting was not overly extravagant, but the food was so refined – the squid ink ragu was exquisite!"
James Nye - Kuoni Dorking
Bistrot de Venise
4685 Calle dei Fabbri, Sestiere San Marco
Lunch 1200-1500
Dinner 1900-0000
This award winning restaurant specialising in traditional Venetian cuisine is a top choice when looking for luxurious, romantic evening. For over twenty years, Bistrot de Venise has incorporated local art and culture into both its atmosphere and its menu. Try the 'Historic Tasting Menu' for 6 delicious courses from centuries-old recipes, including the sublime smoked cod with Artichoke. Make sure you pair it with something special from the extensive wine cellar.
"Bistrot de Venise offers a perfect blend of the food, wine and culture of the Veneto region that ignites the senses and leaves you feeling full of Italian hospitality. The cuisine is delicious but it is the rare wines that delight and fascinate. Once you've sampled the delicious classic menu including seafood of the lagoon, you can indulge in a guided wine tasting tour."
Sue Eaton – Kuoni Aberdeen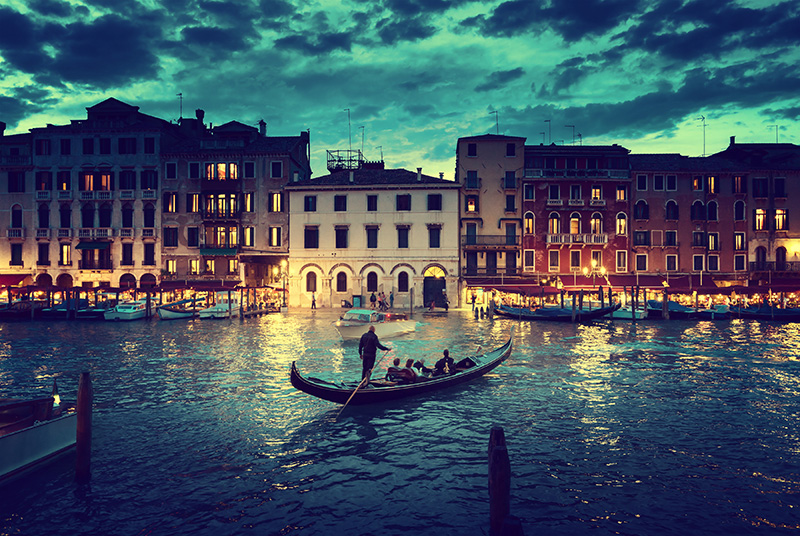 Quattro Fontane
16 Via Quattro Fontane, Lido di Venezia
Lunch 1200-1500
Dinner 1900-2300
If you want to escape the buzzing piazzas and alleyways of the city, take a quick water taxi to Venice Lido, known mostly for its historic villas and sandy beach. There's a feel of alpine guest-house as you walk past the antique furnishings and open fireplace of this restaurant but the menu is typically Venetian. The house specialties of pancetta-stuffed Monkfish and Cod with Polenta croutons are a must-try!
"Quattro Fontane a small Swiss-style hotel far away from the hustle and bustle of St Mark's Square. It has a quite simple menu full of stunning food. Dine by candlelight amongst the flowers of the garden as fresh lobster and fish is grilled for you on the barbecue. I shall definitely return next year!"
Julli Dunman – Kuoni Dorking
Inspired?
---
Are these delightful delicacies making you want to explore the winding waterways of Venice?
Speak to our Italian experts and and indulge your romantic side.