Eating my way around Naples with Gizzi Erskine
We follow Gizzi Erskine as she embarks on a foodie journey around the historic coastal city of Naples in search of those regional Italian favourites we've come to know and love...
Italian food – I mean… it's got to be up there with the best in the world.
Life without pizza and pasta would be a miserable place and that's not even touching on the produce that was once totally exotic but now a staple in most people's homes.
I don't really know Italy. I've covered it briefly on a terrific family trip a few years ago where we skipped from Tuscany to Rome and then Puglia, but I was at the gear stick of other people and unable to choose what we did.
I've often romanticised about driving along the Amalfi coast and jumping on a boat to Capri for some time. As well as visiting Naples – the city of Pizza. As a chef, it's been one of my 'must go to' places for so many reasons. The south is infamous for its fresh fish, ripe tomatoes, glorious lemons and PIZZA.
We get a late flight on a Friday night and hit Grand Hotel Parker's at about 8. The hotel is up in the hills, it's grand, but like everything in Naples you can see its faded grandeur. The service though is exemplary, most of the staff having cut their teeth working at places like Claridges in London. Our room is large and clean but very simple and not at all what I would consider 5 star, but by Naples standards, it is and it becomes our home for the next 3 days.
Thinking mostly of my stomach, I'm reassured that people eat very late in Italy and we reach my first choice of restaurant – Da Dora at 8.30. It's empty, but not for long. Naples most famous, but also reputable seafood restaurant is heaving within 15 minutes of us arriving. They are famous for two things; their raw seafood which we get in abundance; clams, langoustines, raw red prawns, all outstanding, and then their famous linguine which has ALL the seafood in it. We devoured the menu and a terrific bottle of Barolo.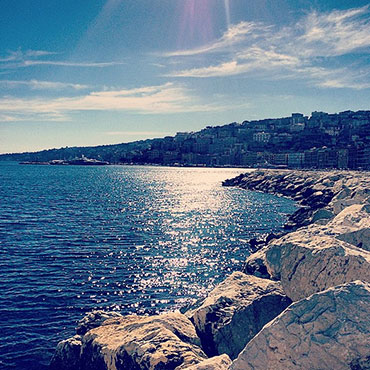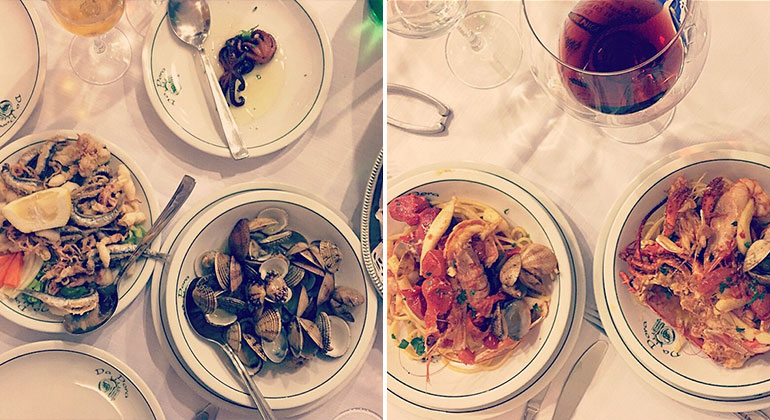 "My advice for eating pizza in Naples is to just eat the simplest ones with a great fresh tomato sauce, great buffalo mozzarella, basil and the best olive oil. It's how it's best served. Trust me."
The next day we go on a mission for pizza. We've asked everyone where the best Pizza is; Starito, La Notizia, Sorbillo are all up there, but we start off at 50 Kalo, (Piazza Sannazzaro 201/B, Naples; 39-081-1920-4667), a restaurant down in the South West quarter where all the locals tell us to go. It's pretty darn good. Neapolitan pizza is cooked in a fierce oven, really hot and only cooks for a few minutes. It has a chewy crust and a thin floppy bottom. The pizza here was brilliant and boasting the finest of ingredients as its toppings. My advice for eating pizza in Naples is to just eat the simplest ones with a great fresh tomato sauce, great buffalo mozzarella, basil and the best olive oil. Its how its best served. Trust me. I tried loads and kept coming back to this and it was always the best.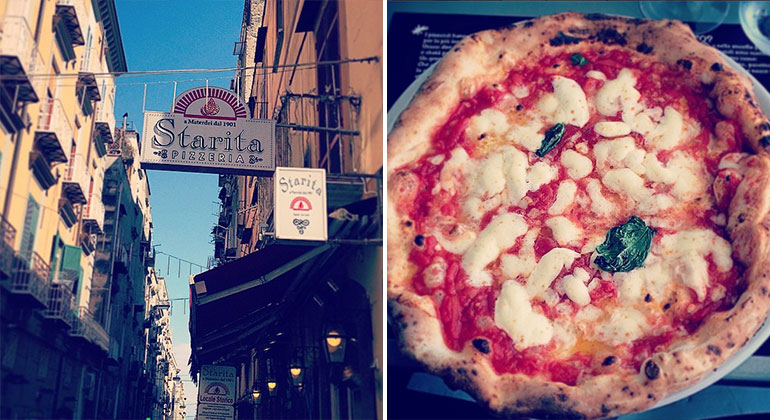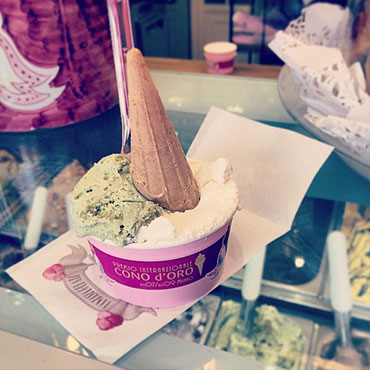 We spend the afternoon, strolling round the streets of Naples. We do some shopping, but I'm really here about the food so on Twitter's recommendation we nip up to the North, (by way of the bizarre but fun mountain climbing The Montesanto Funicular railway line) to Fantasia Gelato for some impressive Italian gelato. The Flora di panna is delicious but the pistachio is a game changer.
Dinner is 5 courses at Michelin starred restaurant Palazzo Petrucci, (Piazza San Domenico Maggiore, 4, 80134, Napoli). The deco and service is not in the least bit Michelin, but the food is great. Stand out dish has to go to the 'fish soup', which once again shows off the magical Southern Italian raw prawns and langoustines among other seafood topped with cooked fish and a concentrated bisque sauce.
The next day we head out early to Starita (via Materdei 27, 28 – Napoli, Italy); this place is famous for Napoletan fried Pizza. I was more into the fried than the baked pizzas but if you are a fan of creamy and a fan of ricotta, the fully folded fried pizzas are the most popular.
Next up we stop in Piazza Belini for an Aperol spritz and time to digest. I want something sweet and Naples is famous for Rum Baba. I'll be straight; I'm not really a fan, but as it's the birthplace of the baba I had to go and hunt out the best, which are famously from Scarturchio bakery (Piazza San Dominigo, Spaccanapoli Street, Naples, Italy). These were good but the ice cream was better. This time chocolate and hazelnut.
Dinner was Il Cantinella; (via cuma, 42, 80132, Naples, Italy). My favourite meal while out there. Lots of brilliant antipasti, fresh pasta, Secondi and puds done proper Italian style, but with real class. I felt like I was in a movie. My favourite course was the broccoli, chilli and anchovy pasta with pangritata, but the Suckling Pig was also fantastic. It's rustic and classical, but brilliant, full of Iocals.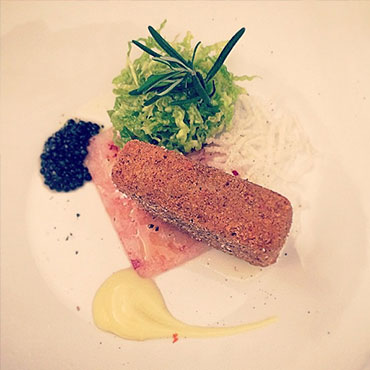 "The afternoon takes us to Attanasio pasticceria for some Sfogliatelle which are hot almond and orange flower water pastries that will change your life. You have to go there."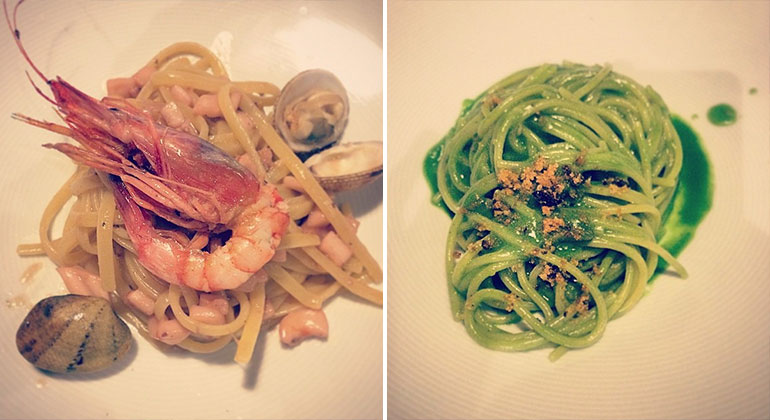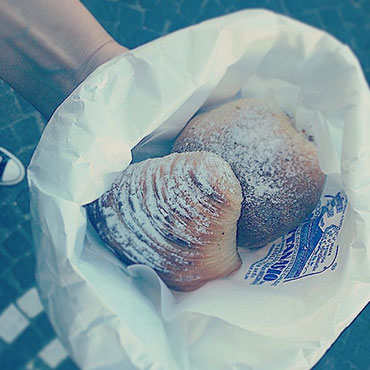 The next day is a Sunday and as Italy is very religious, most of the good places are closed down. We look at our list and most is off because of this, but we end up heading to Veritas restaurant (corso Vittorio Emanuele 141
80121 Napoli), which is right by the hotel. It is very quiet, but we are out of season and the food is good. I loved the Bacalao with tomato, capers and braised octopus.
The afternoon takes us to Attanasio pasticceria for some Sfogliatelle, which are hot almond and orange flower water pastries that will change your life. You have to go there. I prefer the classic shell shaped ones to the more 'donuty' bun ones.
Our final pizza stop is saving the best for last. Pizzeria La Notizia (via Michelangelo da Caravaggio, 53-55, 80126, Naples, Italy) it is the best pizza I've ever had. Just simplicity totally killing it with great ingredients. I loved every mouthful.
So that's it – my Naples experience. I want to go back and do the whole Amalfi coast tour over a longer holiday, but if you want a short but very foodie break – then this is one to be reckoned with...
The Author
---
Gizzi Erskine is a popular Chef, TV personality and Cookery writer, trained at Leiths School of Food and Wine in London.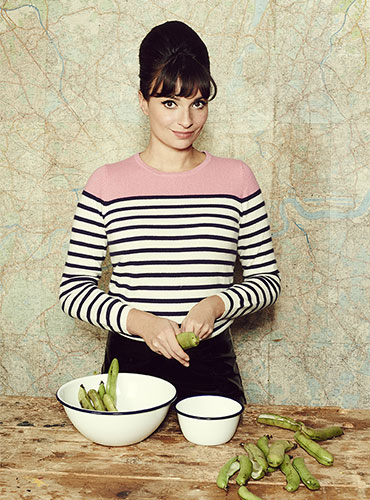 She has presented two seasons of Channel 4's cookery show Cook Yourself Thin and presented their daytime programme Cookery School. Gizzi has presented cookery features for ITV1's This Morning, contributed to Healthy Food Guide magazine and appeared on Sky1's Taste. Other TV shows she has appeared in include; Drop Down Menu, Cooks To Market and Iron Chef.
As a food writer, she has published best-selling Kitchen Magic and the hugely successful Skinny Weeks and Weekend Feasts. In 2013, she joined The Sunday Times as the Sunday Times Cook in the newspaper's popular weekly magazine.
Inspired?
---
With thousands of years of world-renowned cuisine to be discovered in well-loved cities and outstanding natural countryside, all within such easy reach of home, it's no surprise Italy is one of our most popular destinations.
If you consider yourself a Foodie, you'll love the culinary themed Highlights of Sicily tour – a 7-night journey around Italy's most famous island or if you're seeking rustic solitude, as well as award-winning wineries, retreat to the Tuscan Hills. Whatever gastronomic journey looking for, we have an option to suit you.