From seeking tigers and following in family footsteps, to discovering the contrasts of the north and south, India holds fond memories for Tracy Martin.
It was on my gap year that I first encountered the allure of India. I was looking for interesting stops on the way to Australia and wanted to see the Bengal tigers at Ranthambore National Park. My grandad had also been to India during the war – I remember my nan telling me stories of when he visited the Taj Mahal and I wanted to see it for myself.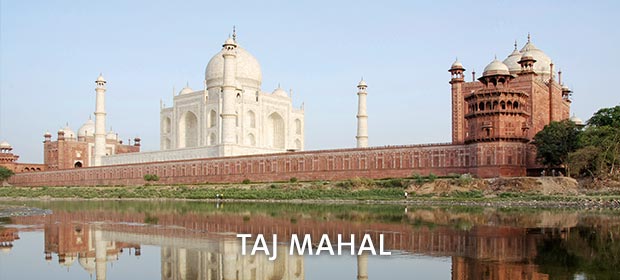 As one of the world's most famous monuments, the Taj Mahal was naturally busy when I visited, but I found an alternative perspective from the Agra Fort where Shah Jahan – who built the Taj Mahal in memory of his third wife – was imprisoned by his son. Seeing it from the rooms in which he was held prisoner was definitely thought-provoking. I also went to Delhi; saw Jaipur's Palace of the Winds; and explored the deserted Mughal city of Fatehpur Sikri. We travelled around by local buses, trains, minibuses and tuk-tuks!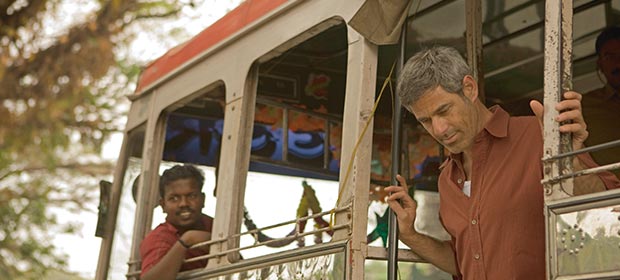 A second visit?
A couple of years later I returned to India, intrigued by how the south of the country contrasted with the north. This time I travelled from Chennai to Cochin, followed by stays in southern Goa and Mumbai. It was a totally different experience – the north is heavily populated and intense, whilst the south is more affluent and educated. As well as visiting the old French colony of Pondicherry, I saw the temples at Madurai, journeyed through the picturesque Cardamom Hills, spent the night on a houseboat and saw unique birdlife at Periyar National Park. As an avid fan of Bollywood films I also stayed at the legendary Taj Mahal Palace in Mumbai, where celebrities hang out.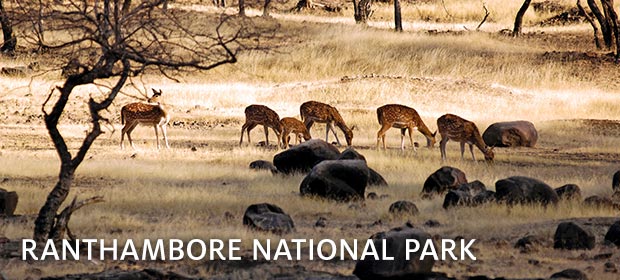 India Highlights
It's difficult to pick a favourite experience, but the houseboat in Kerala was wonderfully relaxed. Cruising the backwaters on a little teak boat, we stopped at villages and met local people, passing waving children in the water. Mumbai was another highlight – a fascinating melting pot of religions and traditions. Take the Parsis for instance, who instead of burying their dead, leave them on specially built high towers to be eaten by hawks and crows; or the Jains, who believe that animals and plants have living souls. Then there are traditions such as the thousands of dabbawalas who travel to houses across Mumbai every morning, collecting home-cooked meals from housewives to deliver to their husbands' workplaces. And the dhobis – washerfolk who wash, beat and dry rows of laundry as far as the eye can see. Amongst it all is the Chhatrapati Shivaji Terminus – a beautiful Victorian train station that looks like something straight out of Harry Potter.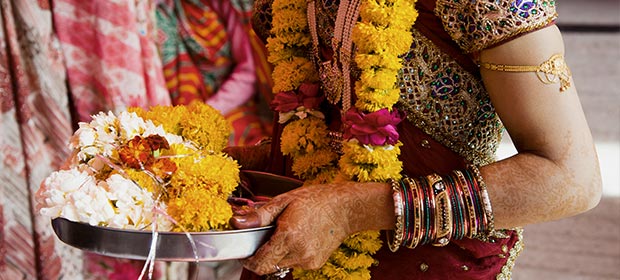 Seeing the tigers that first drew me to India was amazing. I visited in November and came across a mother with her two cubs. Apparently one of the cubs has now reached adolescence and is challenging its mother for domination – it was a really interesting time to visit Ranthambore.
The rough with the smooth
As you would expect, India can be hard work. In Pushkar, our tuk tuk broke down and we had to push it to our lodge; trains were delayed and we missed our game drives. Witnessing such poverty is also difficult, but at the same time, it's a really hospitable country.
There's nowhere else like India. It's such a mix of cultures and incredible extremes and was just as exciting and fast-paced as I expected it to be; and if you can see both parts of the country it is so rewarding. Everyone should experience it at least once in their lifetime.
Inspired?
---
A spiritual and intoxicating country, India is home to millions of people, mountainous, desert and coastal landscapes, and some of the world's largest and culturally diverse cities.