Honeymoons: a seasonal guide
What will the weather be like during your honeymoon or overseas wedding?
Here's our pick of the best destinations throughout the year.
Summer Honeymoons
If you're planning a summer honeymoon then you'll definitely be crossing your fingers for beautiful weather and with the majority of holidaymakers in this period heading to Europe, why not have an exotic long-haul honeymoon in Africa or Bali?
Or, as an alternative, take a city-based minimoon in peak holiday season and save your long honeymoon for the winter months when you can leave behind the cold and head for the Indian Ocean or the Caribbean?
June
Mauritius during the early summer boasts a comfortable climate, making it a fantastic month to head to the island's Indian Ocean shores. Pleasantly warm with crystal clear waters, paradisiacal white sand beaches and a beautiful interior, Mauritius is the ideal tropical destination to celebrate your special occasion. Alternatively, experience idyllic Kauai, the 'Garden Isle' of Hawaii and home to untouched beaches, rainforests and the rugged Waimea Canyon.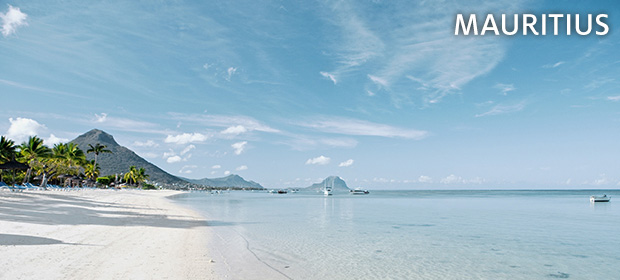 July
This month Indonesia, particularly on the exotic island of Bali, is the ideal South East Asian destination offering largely sunny and warm conditions in which to explore its spiritual shores and tropical rainforests. However, this month is also an ideal time to visit the chilled out Hawaiian Island of Maui, where you can stroll hand in hand along black sand beaches, tee off at one of the magnificent golf courses and enjoy this tropical island paradise with your loved one.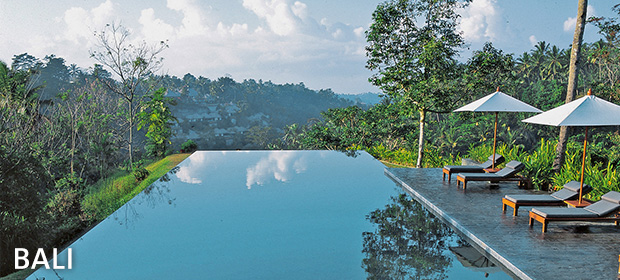 August
Every August as part of the Great Migration, the largest mass movement of animals on land, thousands of wildebeest and zebra cross the treacherous Mara River and into Kenya's Maasai Mara in search of fresh grazing and water supplies. Mexico is also popular at this time of year with an array of picturesque beaches, spectacular historical sites and a great many adventure experiences for those looking for some excitement.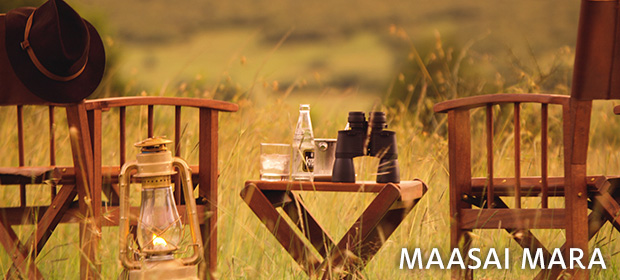 Spring honeymoons
A spring honeymoon in the Indian Ocean offers you and your partner long days of warm sunshine where it's rarely too hot to wander into town or do some sightseeing.May, in particular, is also one of the best months to go to the Caribbean where the weather is all but perfect. There are also inspiring options in Malaysia, Las Vegas and Australia.
March
Southern Thailand's early spring weather is a glorious mix of sunny skies and sizzling temperatures. Bask on the shores of Koh Samui and Koh Phangan enjoying copious amounts of sunshine and cooling crystal clear seas. March is the ideal month to enjoy the cosmopolitan ambience of Melbourne on a far flung city break. Here the mercury is starting to drop following a scorching Australian summer and the mild evenings are perfect for a romantic stroll along the delightful Yarra River.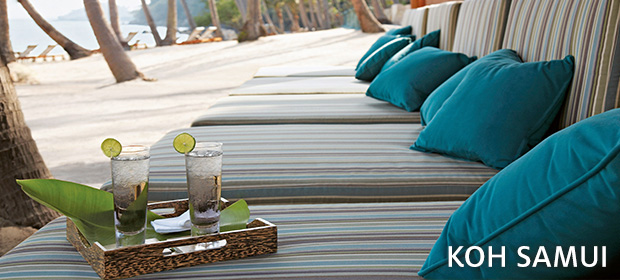 April
A visit to the Malaysian state of Sabah in Borneo, which boasts one of the world's two populations of orangutans and the highest mountain between the Himalayas and Papua New Guinea, is highly recommended in April. For something bigger and brighter, the plethora of casinos, magical hotels, legendary shows and the iconic Grand Canyon on its doorstep, makes Las Vegas a firm favourite with brides, grooms and honeymooners alike.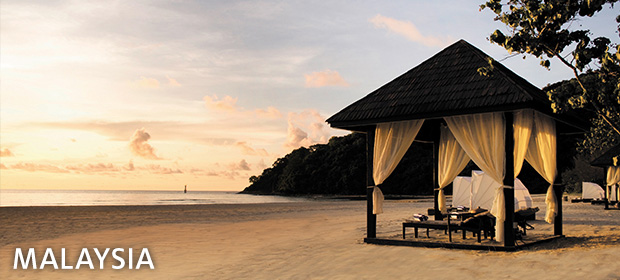 May
Enjoy the beautiful scenery, clear waters white-sand beaches and vibrant marine life found in the glorious Seychelles where, during the month of May, the conditions for diving and snorkelling are at their best and the climate is cool and dry.
Bohemian San Francisco is at its most inviting during the late spring months and what better way to spend your celebratory holiday than discovering the array of sights and hidden secrets of this unique city?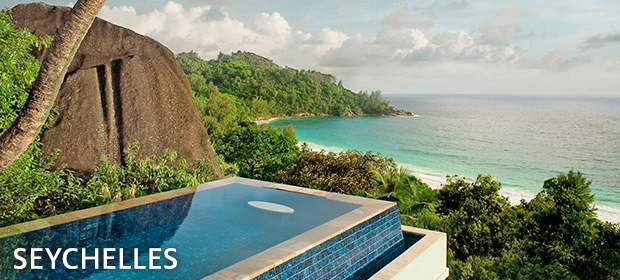 Autumn honeymoons
Autumn is a great time to escape on your honeymoon; this is the season when the weather starts to turn and you'll soon be dreaming of distant shores. Prices will also be considerably lower than in summer. This is, therefore, an ideal time of year for a long-haul honeymoon, offering plenty of intriguing options, including exciting possibilities in Vietnam, Fiji and New York.
October
October is often cited as the best month to visit the world's largest coral reef system and one of Australia's most iconic attractions, the Great Barrier Reef. Low rainfall, high temperatures, inviting waters and high visibility combine to create the perfect conditions to explore this incredible underwater world. Alternatively, leave the rest of the world behind and head to the little idyllic islands of Fiji, a paradise nestled in the South Pacific.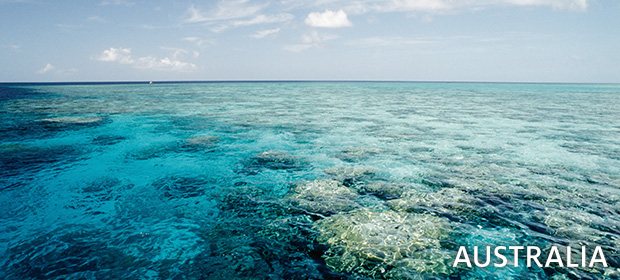 November
As the holiday season approaches many of our favourite destinations take on an even more wondrous atmosphere including everyone's favourite shopping mecca, New York. As winter draws in, wrap up warm and enjoy feeling like you have stepped straight into a festive film set – the perfect setting to celebrate a wedding or honeymoon. For a more relaxed and warmer early winter break, it is hard to beat the sophisticated and peaceful shores of Barbados, especially during the latter half of November, before the Christmas crowds arrive.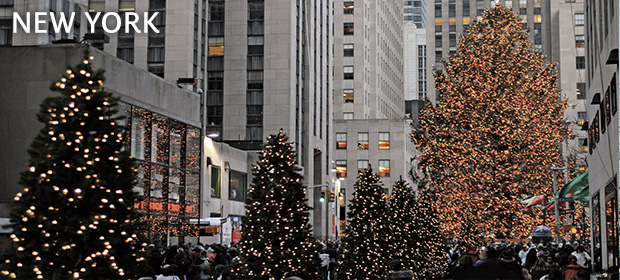 December
December is the perfect month to explore many of South East Asia's less frequently visited countries such as Vietnam. Famed for its beaches, bays and waterways, it offers a diverse range of culture, history, natural wonders and of course, bustling cities. If you have ever imagined yourself basking in the summer sun and enjoying a beach barbecue on Christmas Day then you could do no better than a festive escape to Sydney.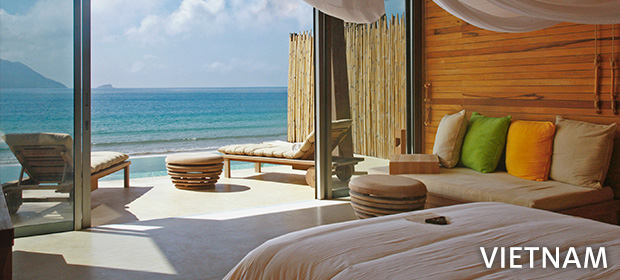 Winter Honeymoons
If you always had your heart set on a winter honeymoon, your hopes don't have to be dashed by the troublesome weather. You can still have that honeymoon of a lifetime with white-sand beaches and crystal clear waters.
If you're dreaming of a winter honeymoon, then these ideas will have your heart all in a flutter...
January
With the post-Christmas blues in full swing, January is the perfect time to plan a trip to celebrate that special occasion and raise your spirits. The Maldives are at their most idyllic during our winter months boasting both hot, mostly dry weather and crystal clear waters for optimum marine life viewing. For those who wish to enjoy both an exotic culture and incredible Caribbean beaches, a winter holiday in Cuba cannot be beaten, while visitors to romantic St Lucia can experience incredible natural beauty.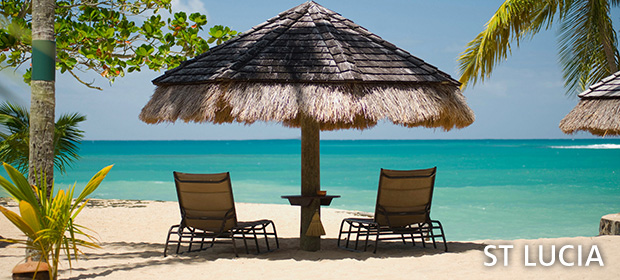 February
During February, a few of the world's most vibrant festivals are in full swing. From the iconic Rio Carnival in Brazil to Venice's incredible Carnevale, the celebrations for your special occasion can coincide with an entire nation's party. Alternatively, leave the rest of the world behind and head to the gem at the toe of India, Sri Lanka. Home to sumptuous beaches, historic landmarks and cultural experiences, it's an ideal honeymoon escape.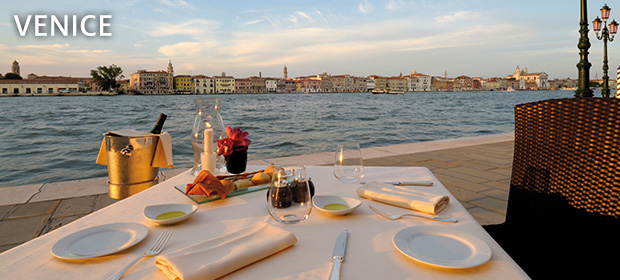 Inspired?
---
If you're looking for the perfect honeymoon, from romantic resorts to spectacular cities and adrenaline-fuelled safaris, Kuoni has the honeymoon to suit you.