Cultural ideas for your once in a lifetime honeymoon
To soak up the real essence of a place, you often need to travel around a bit.
Check out these sample itineraries for some eye-opening honeymoon journeys...

Itinerary:
Day 1: Arrive in Delhi and meet with your private driver and a local Englishspeaking tour guide.
Day 2: Explore Old Delhi's narrow streets and colourful bazaars.
Day 3: Drive to Agra to see the magnificent Taj Mahal.
Day 4: Wander around the pink city of Jaipur.
Day 5: A jeep ride to the Amber Fort.
Day 6: Head back to Delhi for a night.
Day 7: Fly back to UK.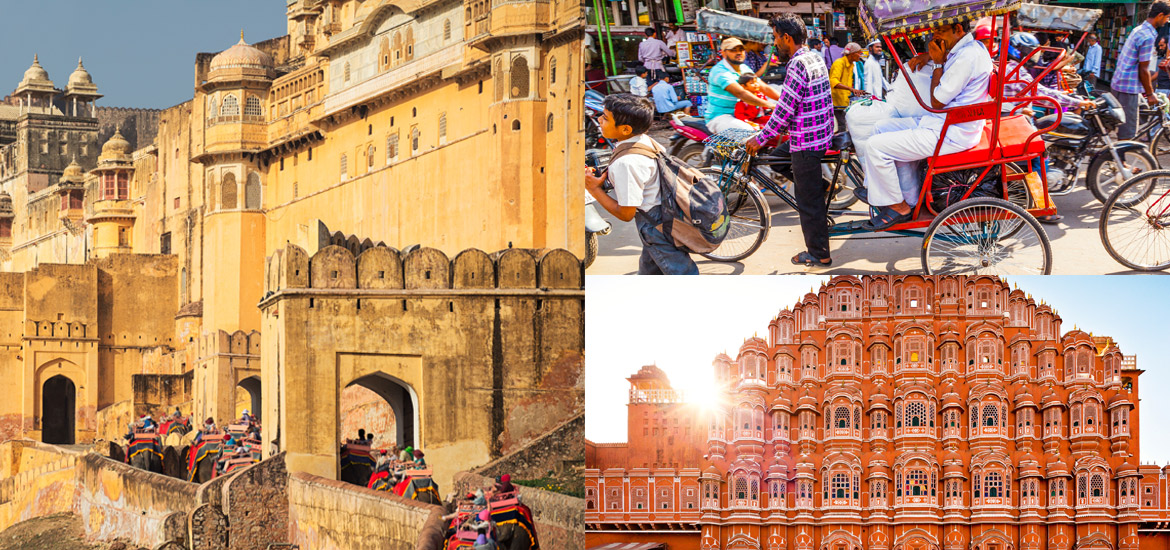 Honeymoon high: The Taj Mahal's cool marble lines and clear symmetry are awe-inspiring – it has to be seen to be believed.
What the experts say: We recommend that you extend your honeymoon to include Ranthambore, Shimla, Udaipur and Mumbai. Or, if that's too much, you could easily tag on some beach-lounging in Sri Lanka or the Maldives.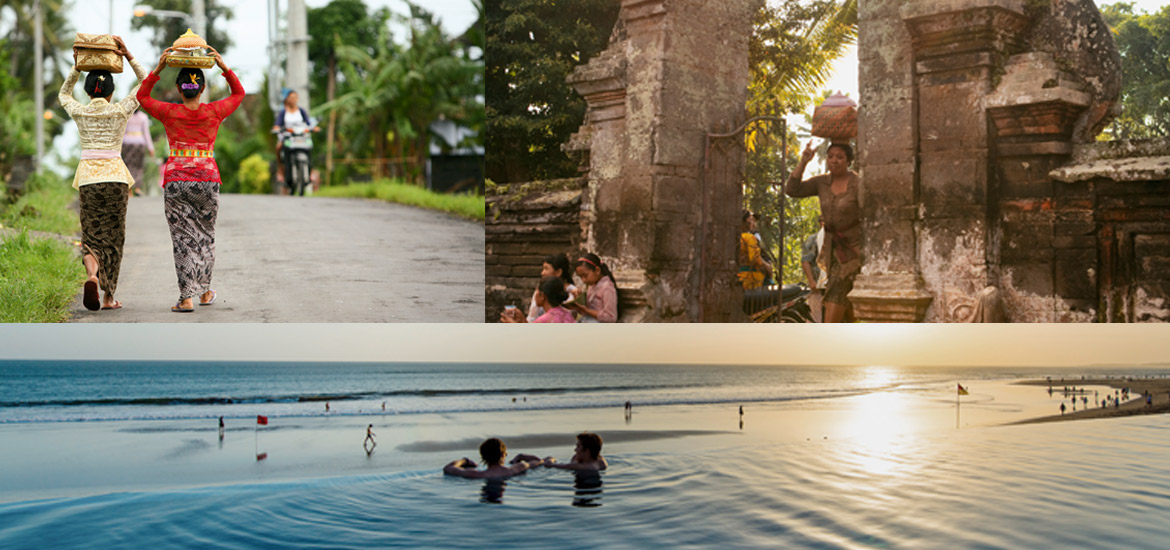 Itinerary:
Day 1: Recover from your nuptials by flopping onto one of Bali's best beaches.
Day 3: Head north to Lovina for two nights to explore the local culture.
Day 5: It's up to arty Ubud in the hills for a change of scenery, museums, cafés and lots of cheeky monkeys!
Day 7: Stay overnight in the village of Candidasa
Day 8-11: And relax… Four nights back on the beach before heading home.
Honeymoon high: Taking a soak in the natural volcanic hot springs of Lovina.
What the experts say: The roads in Ubud are lined with colourful shops and traditonal workshops, but the real reason to visit is to see the rice terraces – giant steps of green cascading down to the valley floor.
Off the Radar in Sri Lanka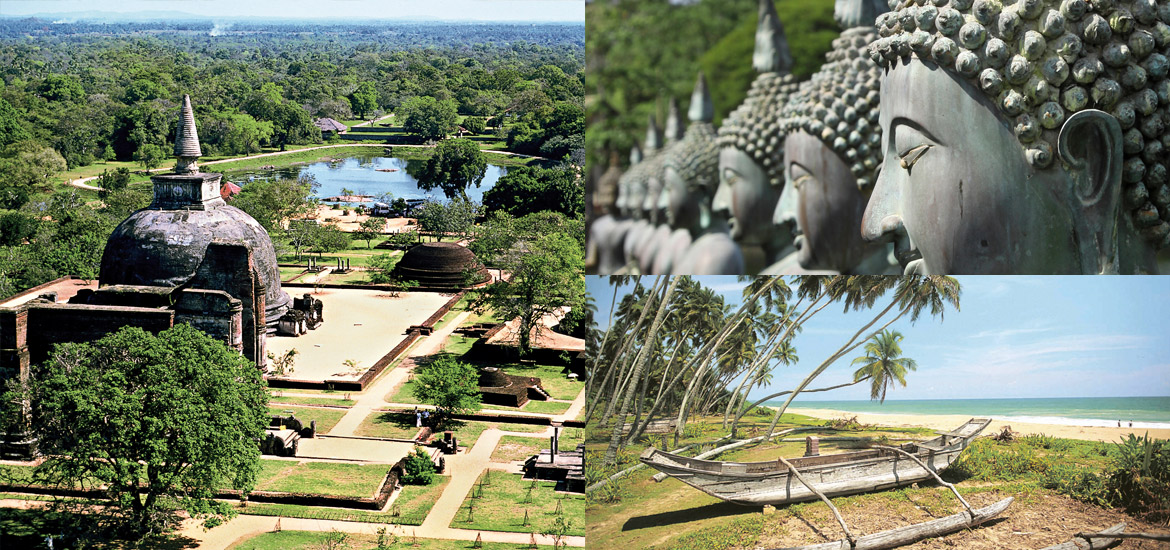 Itinerary:
Day 1: Arrive in Habarana, home to some of the country's most iconic cultural and historical treasures.
Day 2: Explore one of Sri Lanka's national parks at leisure with your own private driver.
Day 3: Head to Passikudah, a small village on the east coast.
Day 5: Watch elephants and leopards at play in Maduru Oya National Park.
Day 6: Amble around the ancient city of Polonnaruwa before packing up to go home.
Honeymoon high: A diving trip to the wreck of the HMS Hermes, a British naval ship that sunk during World War II.
What the experts say: All of Kuoni's itineraries are flexible and can be tailor-made to suit you. Why not include some down-time on one of Sri Lanka's beaches or twin Sri Lanka with the glorious Maldives?
Classic road trip through California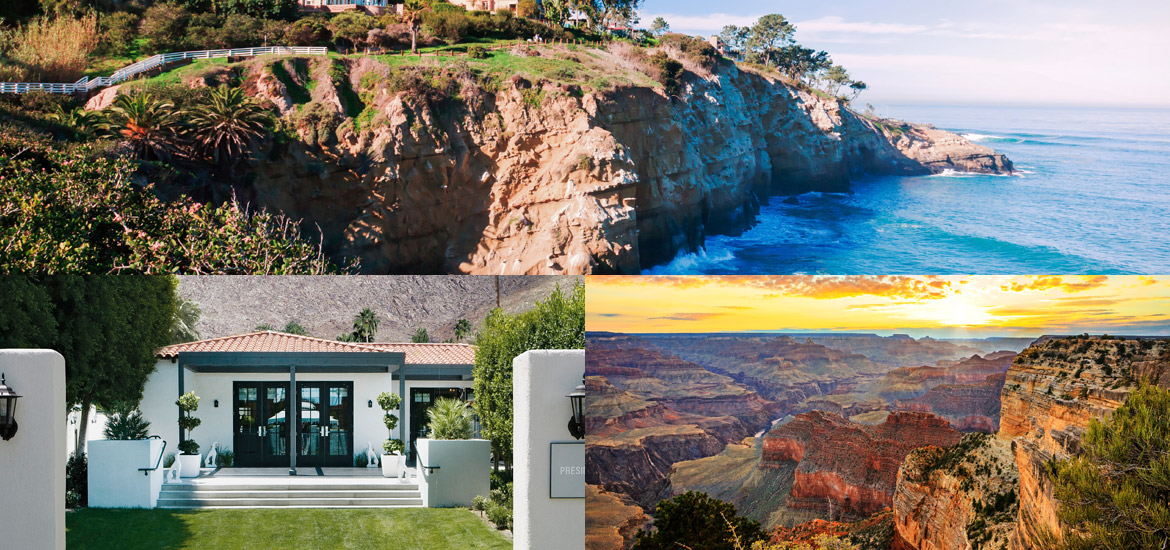 Itinerary:
Day 1: Jet in to Los Angeles
Day 2: Pick up your wheels and drive to San Diego – Cadillac anyone?
Day 4: Head to Palm Springs for an overnight stay at the trendy Viceroy hotel.
Day 5: Back on the road, and over to the bright lights of Las Vegas.
Day 7: A night in Death Valley at Furnace Creek Ranch.
Day 8: Yosemite eat your heart out.
Day 9: To the foodie capital of America, sunny San Franscisco.
Day 12: Santa Barbara.
Honeymoon high: Taking a helicopter trip from the high-rise skyline of the Strip in Vegas to the plunging depths of the Grand Canyon.
What the experts say: For San Francisco, we recommend you pre-book a visit to Alcatraz because tickets can be hard to come by. Hire a bike and cycle to the Golden Gate Bridge from Fisherman's Wharf – the views are breathtaking.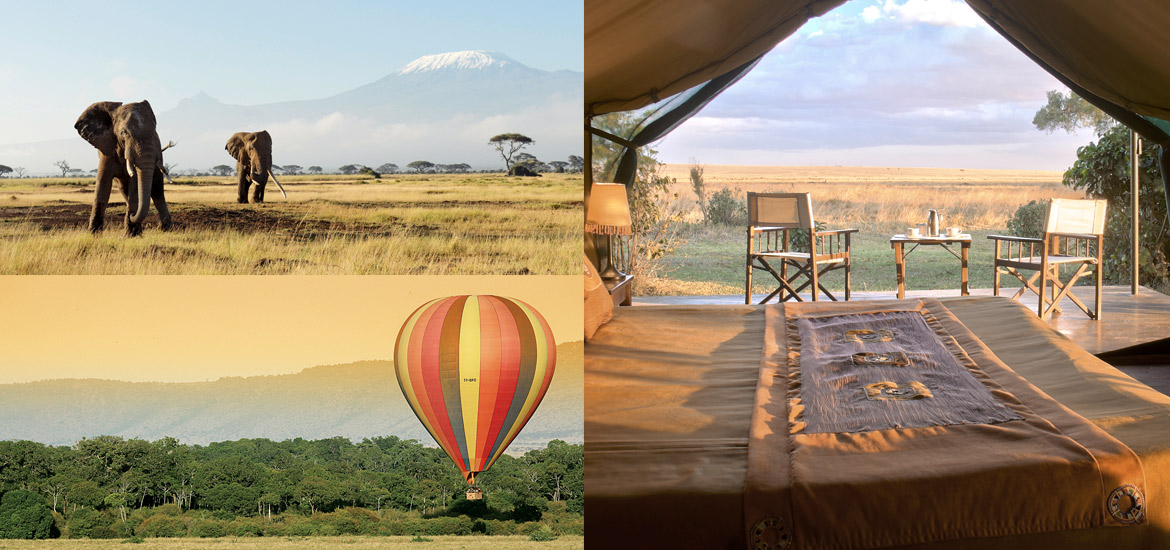 Itinerary:
Day 1: Arrive in Nairobi.
Day 2: Drive north to the shores of Kenya's Lake Naivasha.
Day 3: Go on the prowl for flamingos and big cats. Binoculars at the ready!
Day 4: Fly by light aircraft to the world-famous Maasai Mara for two days of amazing game drives.
Day 7: It's back to Nairobi to connect with your international flight.
Honeymoon high: A hot-air balloon safari at Governors' Camp – taking off at sunrise over the vast plains before landing in the middle of the bush for a Champagne breakfast.
What the experts say: Complete your African adventure with a few nights on the beautiful white-sand beaches of Zanzibar – the island is an easy hop from Nairobi.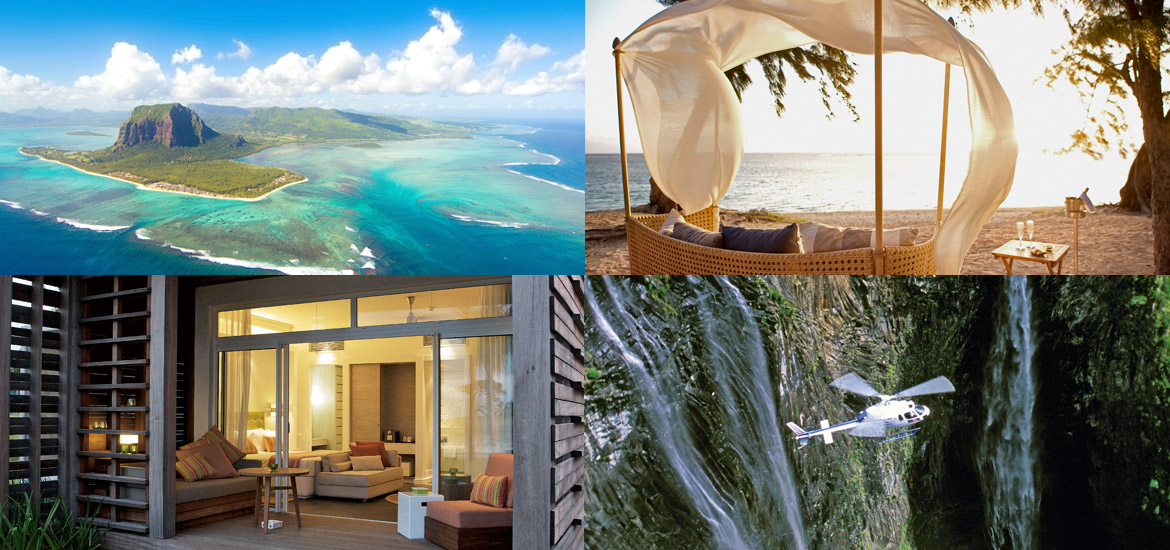 Itinerary:
Day 1: Hit the tarmac at La Réunion airport and check in to the trendy LUX* Ile de la Réunion.
Day 2: Take an early morning helicopter ride over the Jurassic peaks of the island.
Day 3: Learn about Réunion's fascinating history and vivid natural landscapes on a guided 4x4 tour.
Day 5: Jump on a short flight to Mauritius for some R 'n' R at Long Beach hotel.
Day 10: Return to UK.
Honeymoon high: The Réunion helicopter ride is a seriously exhilarating experience – you can fly right up close to the island's volcanoes and waterfalls, but be warned, the pilot might do a few thrilling 360-degree turns. Gulp!
What the experts say: LUX* hotels are full of surprises, like a mini-bar full of goodies hidden in the grounds for guests to find.
Inspired?
Looking for a honeymoon off the beaten track? From intimate and romantic resorts to thrilling cities and adventure safaris, Kuoni has a honeymoon to suit you. If you're inspired and wish to find out more, speak to one of our Personal Travel Experts.