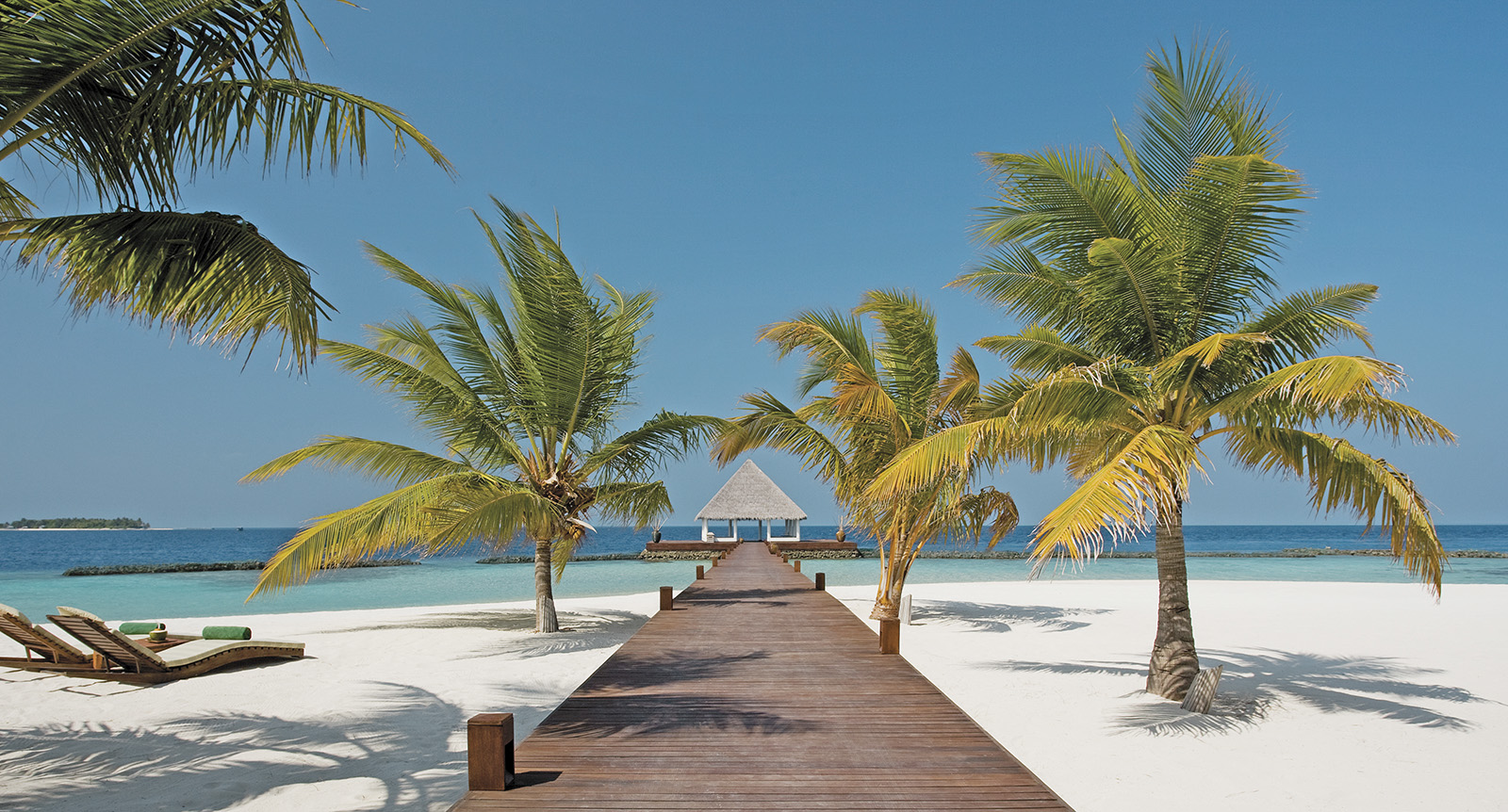 Holidays are back: what's it like to travel now?
Both the Kuoni experts and our customers share one thing in common: a passion for travel. So now that holidays are back, it's no surprise that we've been among the first to take to the skies. If you're eager to get away but aren't sure what to expect, we've asked a few of our jetsetters to share their experience of what it's like to travel now.
Just back from Grand Hotel Tremezzo, Italy
Mair and Daniel, Kuoni Travellers
We've booked our holidays with Ricky Kingwell in the Kuoni Milton Keynes store for the last seven years. We now wouldn't book with anyone else; the service is always outstanding and the recommendations have been perfect. We recently travelled to Italy to celebrate a big birthday and stayed at the Grand Hotel Tremezzo in Lake Como. We arrived to find a card, cake and a bottle of Prosecco in our room – a lovely touch!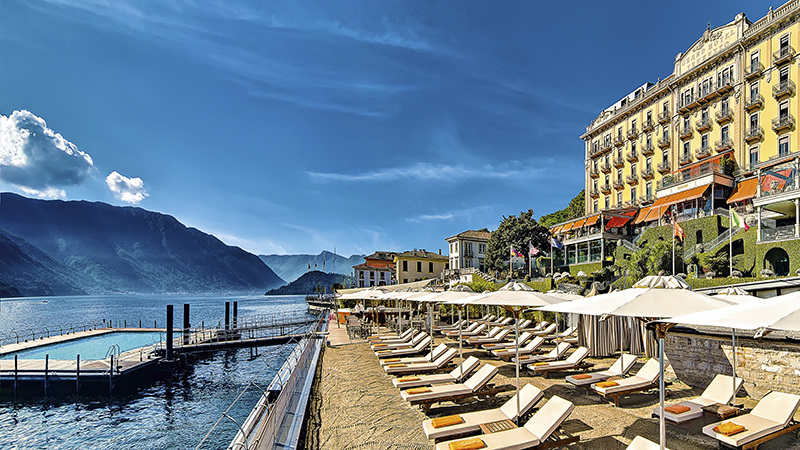 The hotel was full of old charm and the grounds were beautiful, as was the floating pool set over the lake. The hotel arranged a cruise around the lake which we loved, and we enjoyed strolling into town to feast on authentic pizza and pasta in local restaurants. In terms of Covid, it felt normal other than wearing masks, and we felt safe at all times. We had no issues whatsoever and would advise people to get back out there and see the world.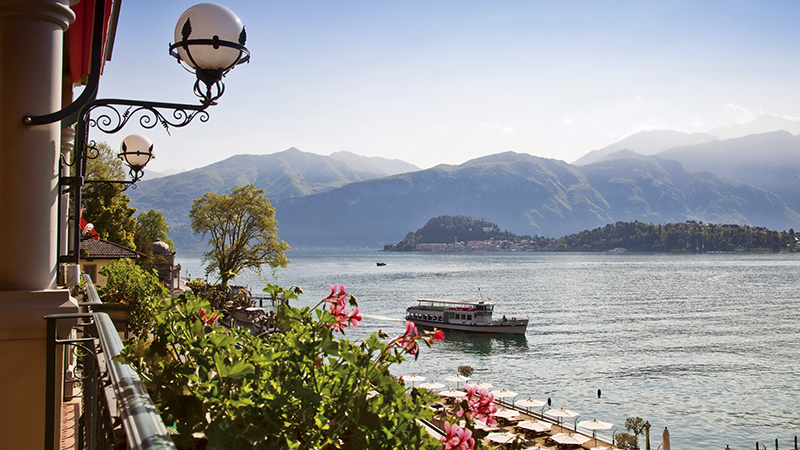 A summer trip to Scotland
John and Ruth, Kuoni travellers
This year we decided on an adventure closer to home and we booked the 'Luxury Skye and Highlands by Sleeper' itinerary through Kuoni's UK partner, McKinlay Kidd. We travelled on board the Caledonian sleeper train from London and explored Pitlochry, the Isle of Skye and Inverness, staying in high-standard hotels throughout. We couldn't fault anything on the trip; the scenery, transport and hospitality were superb.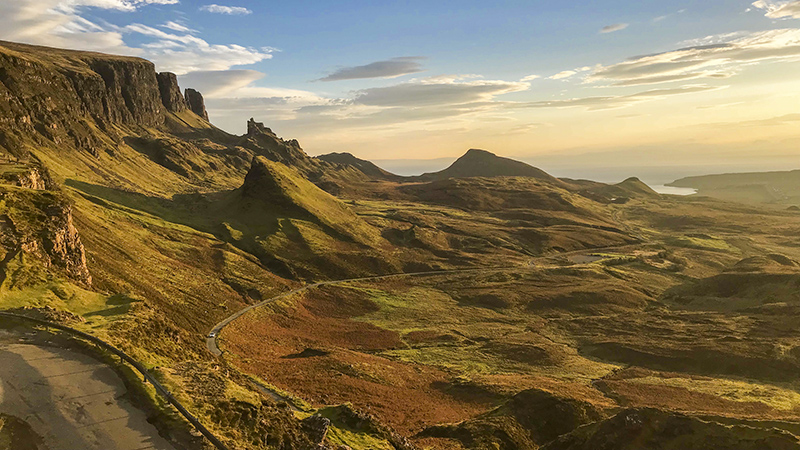 Our favourite spot was Kinloch Lodge, if not for the incredible dining alone. The hygiene and safety standards throughout the trip were excellent. Of course, we wore masks when needed and social distancing was encouraged, but it was all very relaxing and enjoyable. We travelled in August and I'm pleased to report that contrary to what you may hear about visiting Scotland in summer, the midges were not a problem for us!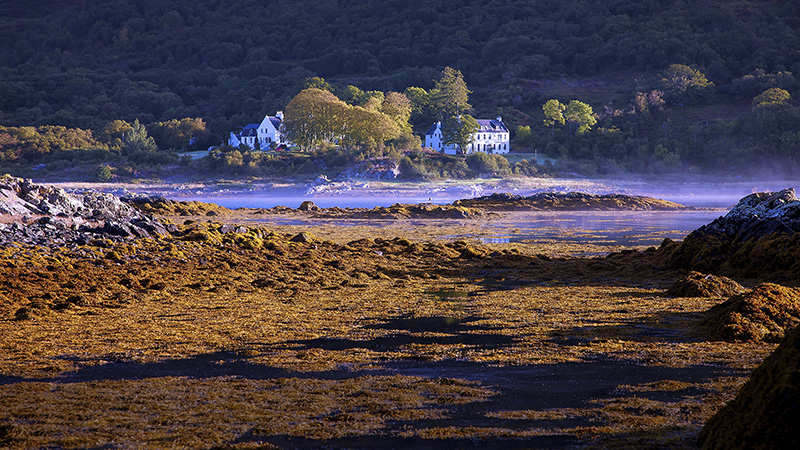 Just back from BodyHoliday, Saint Lucia
Luci Cowie, Customer Support, Virtual Contact Centre
Saint Lucia has been on my bucket list for years, and once restrictions lifted, it was time to get back out there travelling. I wanted to experience a real taste of the Caribbean, and although Saint Lucia is small, it's jam-packed with unbeatable views, beautiful people, and of course, great rum! Before we travelled, filling in the forms was tiresome, but as long as you're well prepared, it's manageable. Besides, all of the paperwork is a vague memory once you're sipping margaritas in the sunshine. Without a doubt, I'll be recommending BodyHoliday to our customers.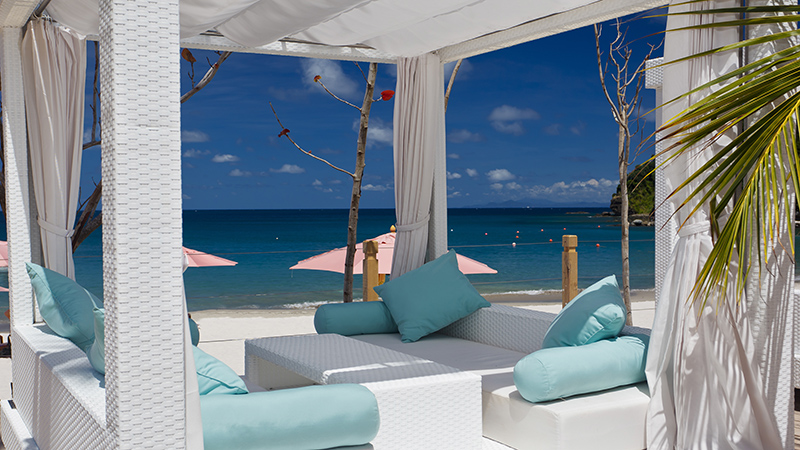 We loved the dining – especially the sushi and Vietnamese spring rolls at Tao, the Asian fusion restaurant, and the banana scones during the Champagne afternoon tea were divine – as were the sunset views. You can also do some impressive snorkelling straight from the beach, which I was not expecting. If you're heading to Saint Lucia, my top tip is to pick seats towards the front of the plane to avoid extra waiting time. As for future holidays, this trip has reminded me that travel is good for the soul, and as long as it's safe to travel, I won't be pushing back any more of my plans.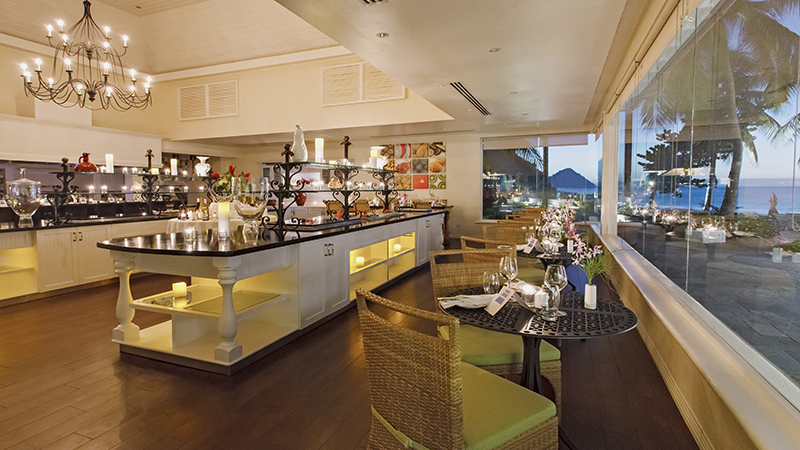 Just back from Zilwa Attitude, Mauritius and JA Ocean View Hotel, Dubai
Monique Williams, Assistant Store Manager, Kuoni Solihull
We've just returned from an incredible holiday in Mauritius and Dubai. We split our stay in Mauritius between two of Kuoni's most popular resorts. Zilwa Attitude, which has a live-like-a-local vibe, and Preskil Island Resort, set on a private peninsula overlooking a bright blue lagoon. At Zilwa, we loved the street food at Taba J and the toes-in-the-sand barbecue lunch on their private island. Preskil has recently had a makeover and the new pool area and rooms are stunning. While there, we did the Plant a Love Tree experience in the Ebony Forest; it was lovely to help towards conservation and definitely a highlight of the trip!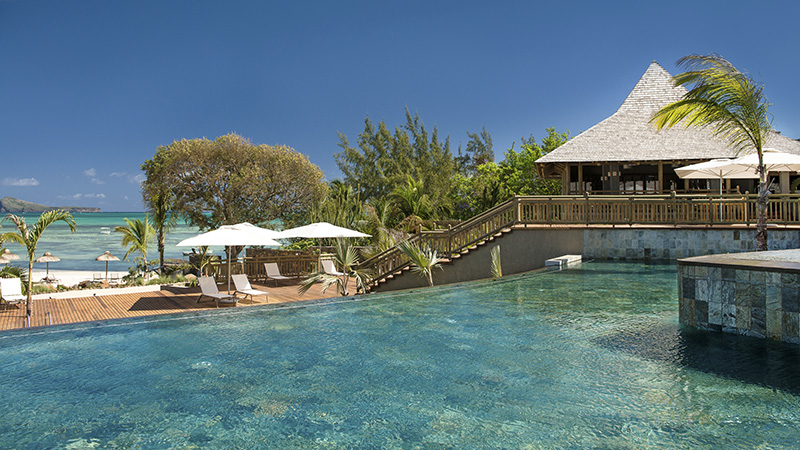 The Kuoni reps helped arrange local tests for travelling to Dubai. We stayed at the JA Ocean View Hotel, located on 'The Walk', a pedestrianised area brimming with shops and eateries. If you're travelling, my advice is to read all the information from your Personal Travel Expert and double-check everything you need; you can find up-to-date information on our Covid Advice Hub.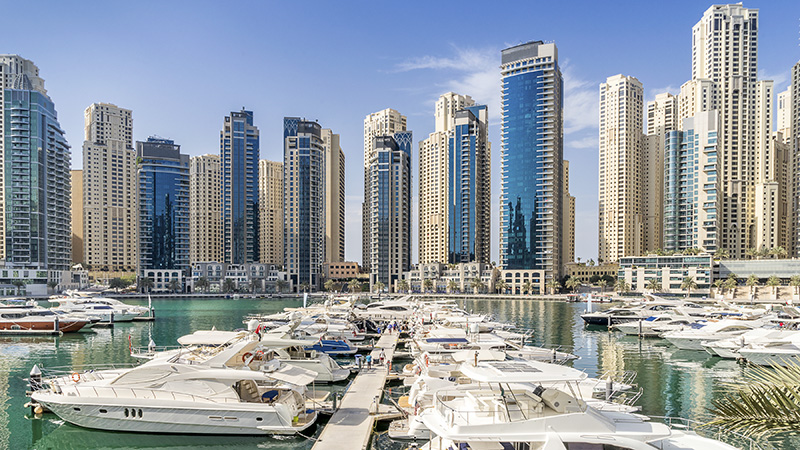 Just back from Blue Waters Resort & Spa, Antigua
Stacey Owens, Store Manager, Kuoni at Peter Jones
I booked a trip to the Caribbean over two years ago, and I finally got to travel in September – it was worth the wait! Yes, there's extra testing and paperwork to consider, but once that's out the way, travelling was relatively straightforward. The airport was quieter than expected, so the security queues passed quickly.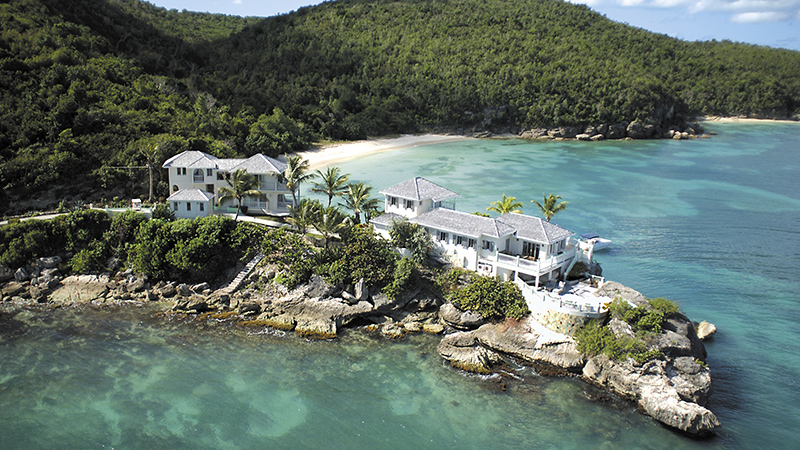 We stayed at Blue Waters Hotel & Spa, a lovely little hotel where the staff go above and beyond to make your stay memorable. They remembered our names and my favourite cocktail, and the General Manager walks around each morning checking that guests are happy. There are overnight curfews in place, but this didn't impact our holiday as we were too busy enjoying the spa, restaurants and cocktail ice-lollies by the pool! If you're planning a trip to Antigua, my advice is to be aware of the local restrictions and expect to spend most of your time resting and relaxing around your resort.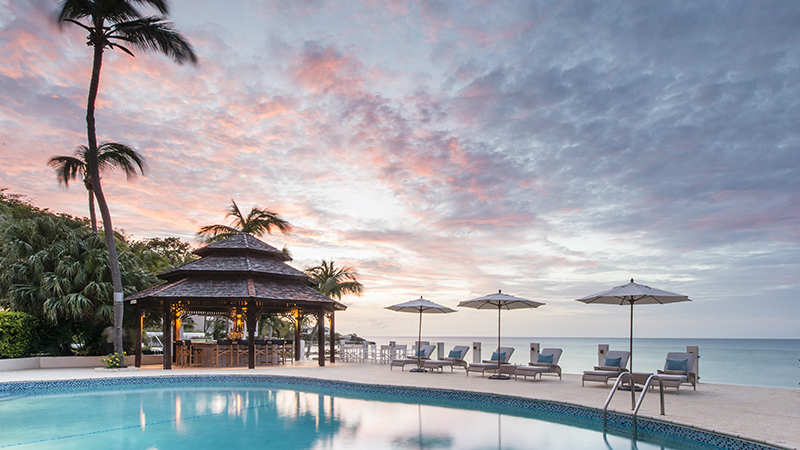 Just back from Lagoon Attitude, Mauritius
Tracy and Richard, Kuoni travellers
We always book with Kuoni as I like that they can tailor a holiday to my needs. I'm not one for sitting on the sunbed; we prefer to go out and explore the destination. We were looking for a holiday to celebrate our 30th wedding anniversary, so we booked an appointment with Jaime Lockhart in the Chelmsford branch, who recommended Mauritius.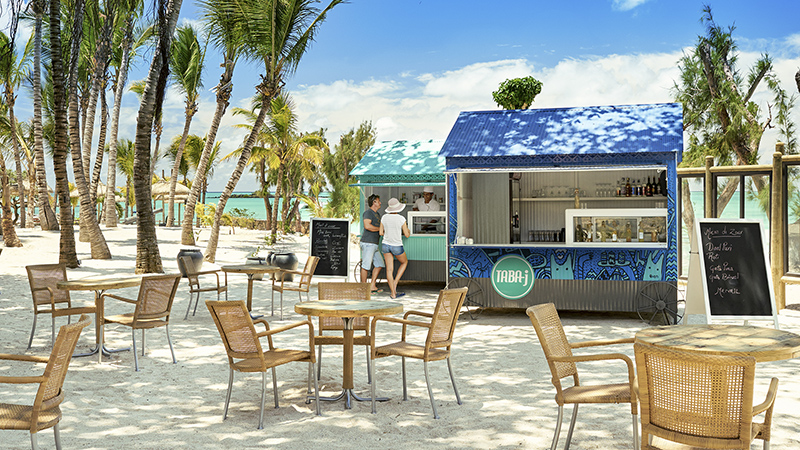 We decided on Lagoon Attitude; I loved that it's an eco-friendly hotel. A highlight was spending time with the marine biologist at their Marine Discovery Centre, learning about the work they do to protect the coral reefs. Kuoni's Mauritian Wildlife Experience was also a brilliant day out, where we got to meet the island's Giant Tortoises. Safety was a top priority in Mauritius; we had a Covid test both on arrival and on day five of our holiday, and we needed to wear masks when walking around outside. As long as you have all your papers in order, book with a reputable company and keep up to date with the latest Government advice, I see no reason not to travel, and I'd do it all again.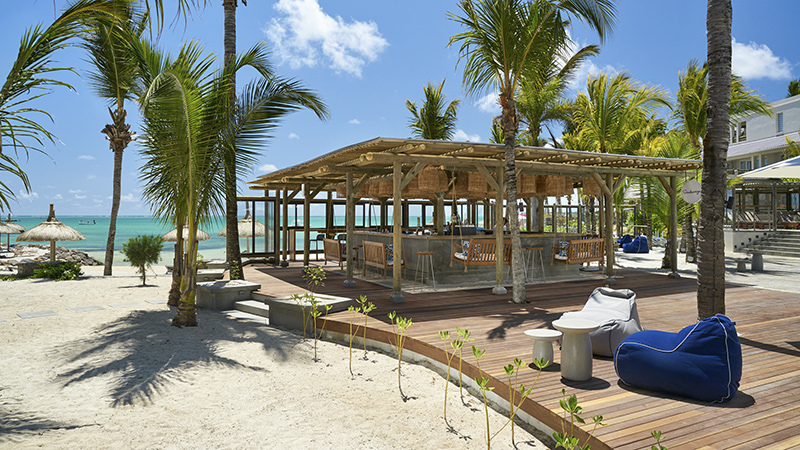 Just back from Church Point Two, Barbados
CV Villas, Laura Robertson, Store Manager, Kuoni Metrocentre
Our go-to destination for an autumn getaway is usually Florida, but as the borders were still closed in October, we headed for some tropical heat in Barbados instead. We travelled with friends and stayed at a private villa, which was a lovely change to a resort holiday and ideal for social distancing! The villa was charming and spacious, just steps from the beach, and we hired a cook service who prepared the most amazing meals.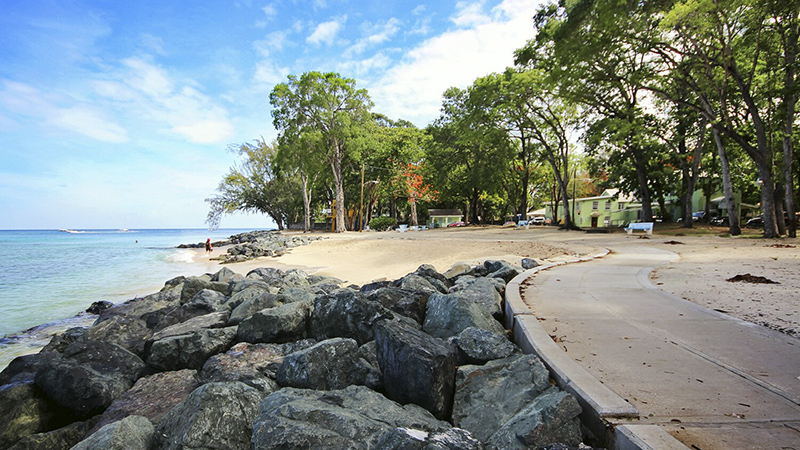 During the daytime, we hopped on the colourful reggae buses to explore the island and relaxed around the villa, dipping in the plunge pool to cool off from the Caribbean heat. As there was a 9pm curfew in the evenings, we dined out around sunset before heading back to the villa for rum cocktails after dark. If you're travelling to Barbados, you'll need to download the BIMSafe app to access the documents and upload test results –give yourself plenty of time to fill in the forms. I'd also recommend adding on the airport VIP Pass for a smooth arrival process; your Personal Travel Expert can add this to your holiday.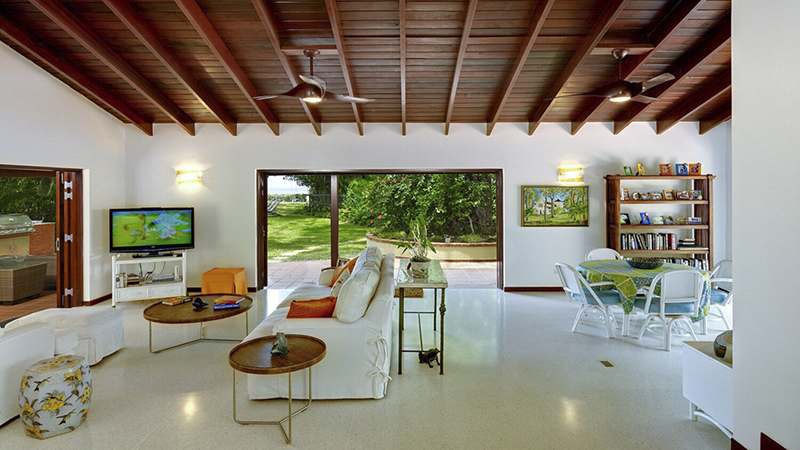 Just back from Maafushivaru Maldives
Steven and Sangita, Kuoni travellers
I'm usually confident at arranging my own trips, but for our honeymoon, we wanted to book through an agent so we could be sure that everything would run smoothly. We had our hearts set on the Maldives and Kuoni was the obvious choice, as they are a travel company well-known for their Indian Ocean expertise. Steve Yates in the Kuoni at Peter Jones store helped us find the perfect island. We wanted somewhere not too large and with a good choice of restaurants, and following his recommendations, we chose Maafushivaru Maldives. The island was stunning; it's recently been refurbished and even though it's ultra-modern with quirky architecture, it was still in keeping with the paradise-like scenery.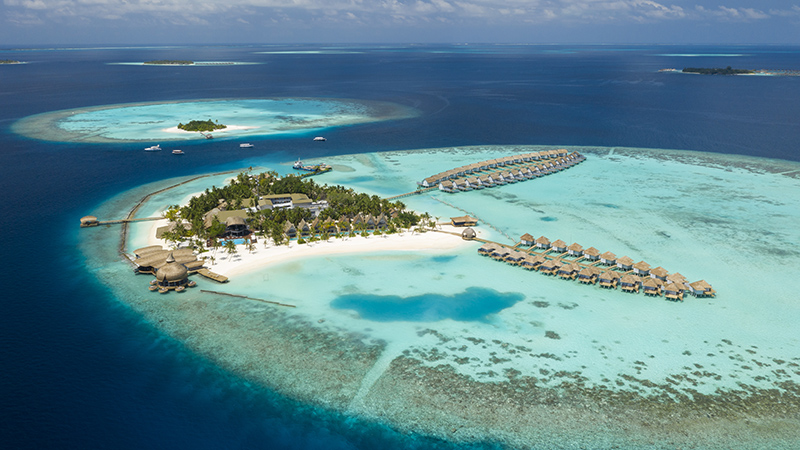 On arrival, the staff had already booked us into all the restaurants; we loved Umi, the teppanyaki restaurant where the chef puts on a show with theatrical cooking. The hardest part of the day was choosing which cocktails to drink; there are over 90 to choose from! We'll forever think fondly of our time in Maafushivaru and we'd love to return to the Maldives one day. My advice would be to know what you're booking; our honeymoon had Flex+ conditions, which meant we had peace of mind that we'd be covered if we needed to change or cancel.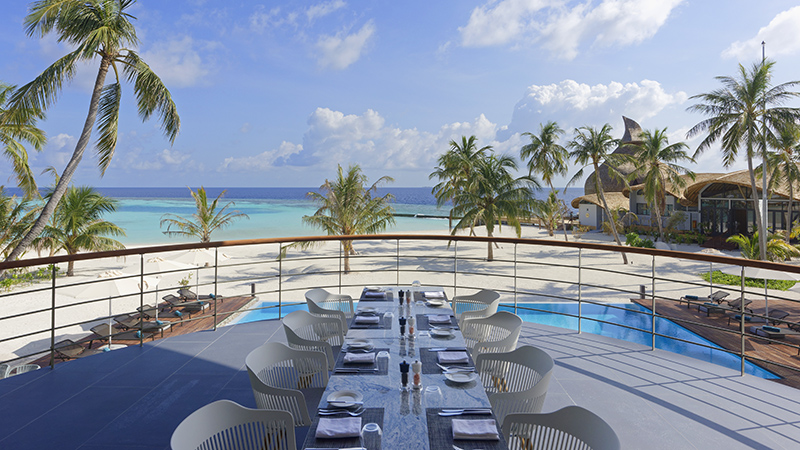 Just back from Coco Bodu Hithi, Maldives
Natasha Farren, Indian Ocean Expert
I recently travelled to the Maldives and stayed at Coco Bodu Hithi. We booked to go before the pandemic hit, and after rearranging for October 2021, we were delighted when Kuoni told us we could travel. At first, understanding the entry requirements seemed daunting, but it's not complicated as long as you're organised and follow the advice of your Personal Travel Expert, who will tell you what forms and PCR tests are needed.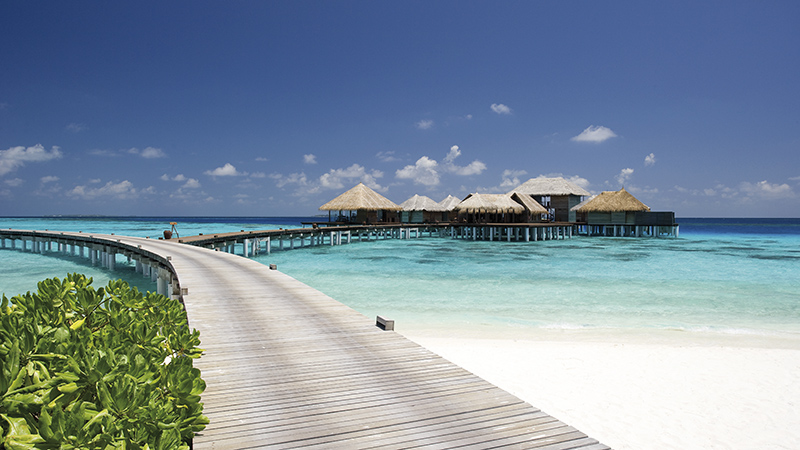 On holiday, everything felt reassuringly natural, we only needed to wear masks when walking around indoors and we enjoyed every second of island life. We lounged by our private pool, kayaked around the island and dined on amazing cuisine; there's Tsuki restaurant for sushi and sashimi and overwater Aqua for boat-fresh seafood. If you're thinking about booking, go for it; I wouldn't hesitate to do it all again.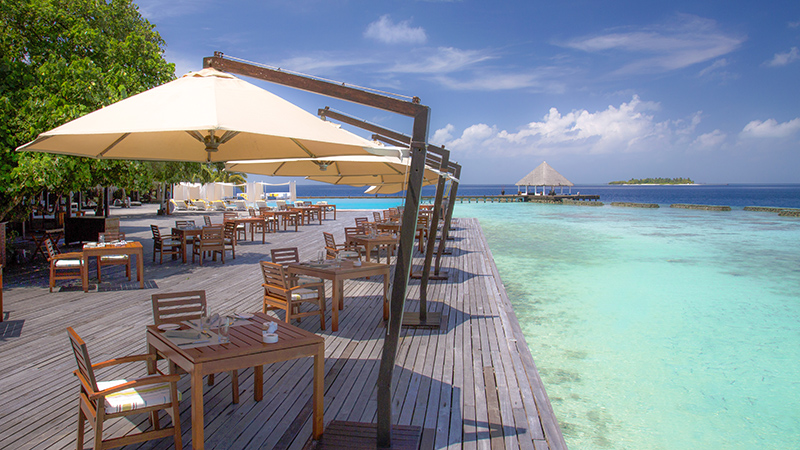 Just back from Grecotel LUX ME Dama Dama, Rhodes
Matthew Hodgson, General Manager of Meraki Travel
When the travel restrictions eased, we jumped at the chance for some family fun and sunshine over half-term. We chose Grecotel LUX ME Dama Dama in Rhodes because we wanted a large, all-inclusive resort with entertainment for the kids, plus southern Greece is a good bet for warm weather in October. The airport experience was surprisingly smooth; there were a few additional forms to fill in, but all in all, it was pretty easy.
We switched into holiday mode as soon as we got to the hotel, sipping poolside cocktails, swimming in the sea and watching the kids delight at jumping off the pier. There were measures in place to enjoy your holiday safely; we wore masks while indoors and gloves were provided at the buffet area, not that this stopped us enjoying the food; I didn't realise how much I missed a hotel buffet! Overall, the joy of being on holiday far outweighed any minor inconveniences and I'd do it all again in a flash.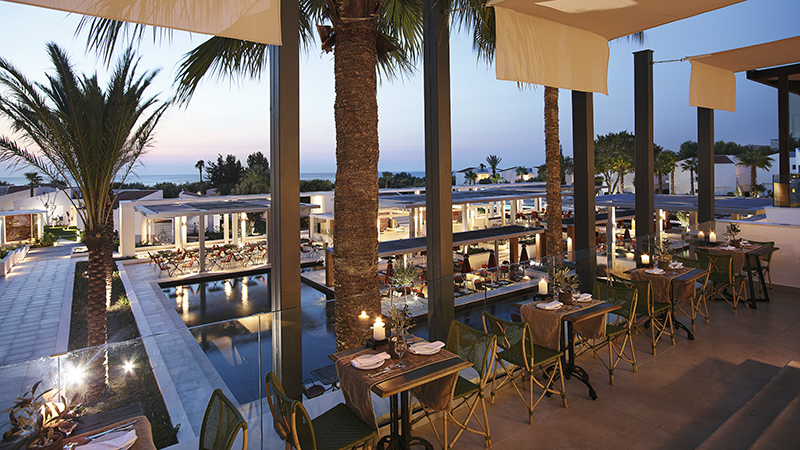 Just back from Kuramathi and Kandolhu Maldives
Ellen and Louis, Kuoni travellers
We finally got to travel on our long-awaited honeymoon last month. We chose to stay on two islands. We spent most of our time on Kuramathi Maldives, a larger resort with Caribbean island vibes. There's so much to do and a huge selection of bars and restaurants to choose from. We then pushed the boat out with a few nights on Kandolhu Maldives, where we were waited on hand and foot. It's hard to choose a highlight from our stay, but snorkelling among all the colourful marine life was exhilarating. I've always wanted to swim with turtles, and on Kandolhu, they were everywhere!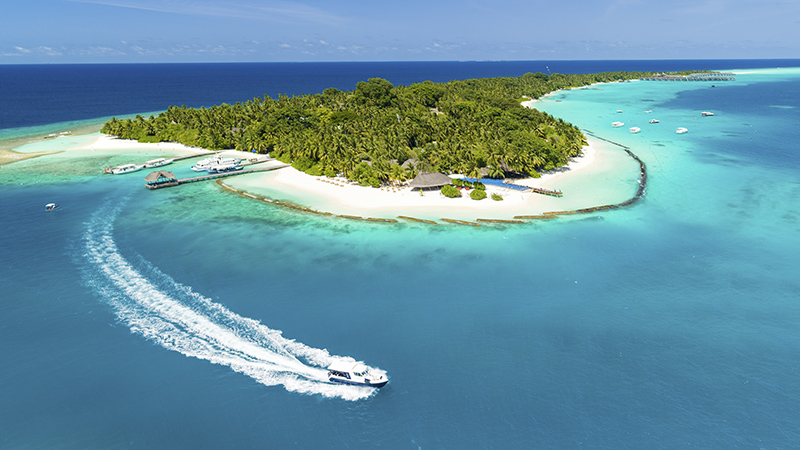 To travel between the islands, you need to have a PCR test in resort which is arranged by the staff; we had an appointment at Kuramathi's medical centre and the results arrived the next day. Before you travel, put aside a good hour to read through everything. The forms can feel overwhelming at first, but Kuoni prepares you with clear guidance to make it as easy as possible. My tip would be to fill in the Travel Health Declaration on your phone rather than a PC, as it's easier to upload images. As for the big question – was it worth it? Absolutely. For the sake of a few tests and filling in some paperwork, we've banked some fantastic memories, and I can't wait to go back.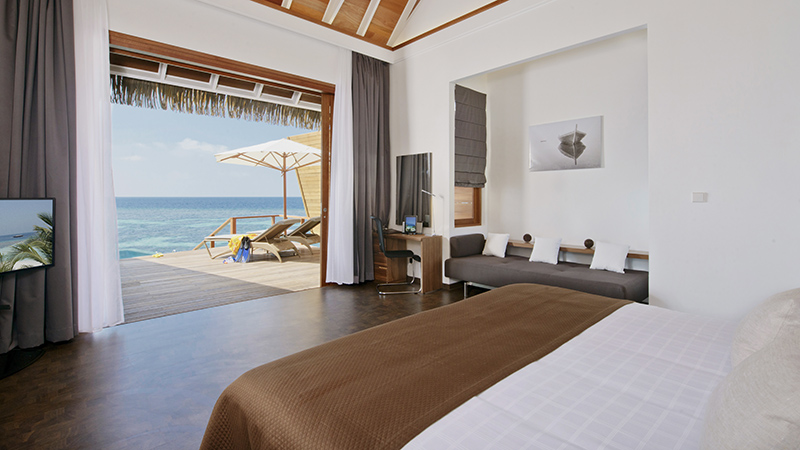 Inspired?
---
If you're ready to head back to your favourite destination or to escape somewhere new, our Personal Travel Experts are on hand every step of the way to make your holiday as stress-free as possible. Browse our brochures for inspiration, or if you'd like to talk to us about planning your next trip, call us or visit us in store.
This feature was published on 2nd December 2021. The information within this feature is correct to the best of our knowledge at the time of print. Feature by Heather Flanagan.