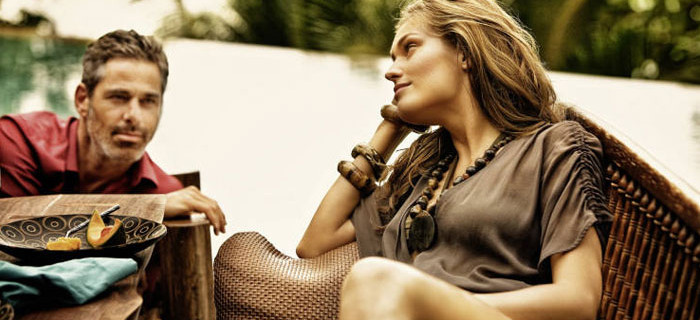 You need a holiday because...


You can't sleep because your mind is whirring with everything you have to do.




You feel tired all the time.




You feel irritable – and likely to fly off the handle at small, every day annoyances.




You and your partner never seem to have any time to have a relaxing, romantic evening together.




You have a lot of muscular tension in your neck and shoulders.




You look pasty and washed out and in need of some sunlight.




You feel overwhelmed by your work, or the state of your home, or both.




You are suffering from more headaches than usual.




You have little or no desire to make love.




You feel unfit but can't seem to find time to exercise – and everything just feels like too much of an effort.

On holiday at last!


Try to wind down for a couple of days before you go away rather maintain a hectic schedule right till the moment of departure.




Don't pack more than you really need – you don't want to put your back out heaving your overloaded suitcase off the carousel.




Try to pick a destination that will provide something for everyone in your family or group of friends.




If you're a parent, resist the idea of saving money by having the kids sleep in your room. This might help your pocket but will do nothing for restoring romance to your relationship.




Do build some gentle exercise into your holiday, even if you plan to sit around and do very little. You'll feel happier and fitter as a consequence.




Do interest yourself in the culture and history of your destination: you'll get far more out of your holiday as a result.




Build some variety into your break: rushing around sightseeing all the time is tiring, but equally, sitting around doing nothing can be boring and unfulfilling. Most of us feel better if we have some structure to our time off.




Buy a Kindle if you don't already have one. That way you can have half a dozen books on the go without having to carry them all around.




Have a massage or a beauty treatment at some point. It will feel extra beneficial because you're relaxed and have time to enjoy it.




Spend time just chilling and talking to your family. You can often make good decisions about your future and build closer ties when you have time just to be together and chat about your feelings.
Christine Webber
PSYCHOTHERAPIST

Christine is a writer, broadcaster and psychotherapist. Following a 12-year career as leading news presenter for Anglia TV, she became an agony aunt and also trained as a psychotherapist.

She frequently appears on TV as an expert on programmes such as BBC Breakfast and Channel 5's The Wright Stuff. She also writes regularly for the health pages in the Mail on Sunday and for two websites: www.netdoctor.co.uk and www.TheSite.org. She has written 11 books including How to Mend a Broken Heart and – most recently – Too Young to Get Old, which is an inspirational guide for today's dynamic female baby boomer.

Christine has a practice in Harley Street where she sees clients with various difficulties including, anxiety, work/life balance, relationships and eating disorders.