Sarah Denning & Sarah Bastida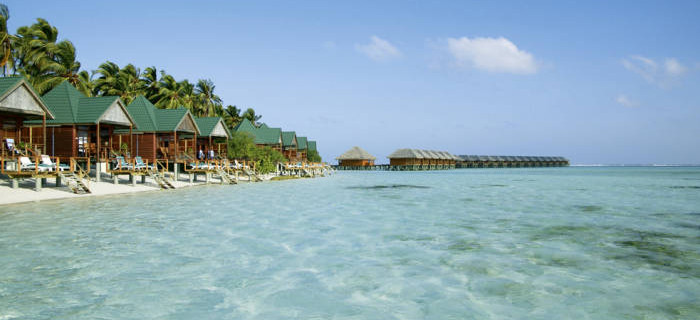 Meeru Island Resort & Spa, Maldives
Friends, Sarah Denning & Sarah Basitda – travel on a girls' holiday to exotic Meeru Island Resort & Spa in the Maldives this August, where sand floor bars and thatched open restaurants give a true 'no news, no shoes' feel to this large island with its wide choice of facilities.
Read more about Meeru Island Resort.
Sarah Denning
"I am 53 and trained as a midwife when I was 39, having had a 'light-bulb' moment when I became a mother, that midwifery was where I was meant to be. I waited 10 years to start my training, until I had finished having my own children and they were all at school. I was married for 23 years to an officer in the armed forces, but have been single for the last six years. I live in a little house in North London that I love.
I have three children of my own (two daughters, ages 24 and a teacher and 22 and a scientist) and a son 19 (student engineer having far too much fun at university). My eldest daughter lives at home with me and Tilly, my 5 year old Jack Russell.
I worked in the NHS for several years and now work for myself in the Spire Bushey Hospital and Watford General Hospital in North London, looking after women through pregnancy, birth and the first few days.
Sarah Bastida
"I am 45 years old, and will be enjoying my 46th birthday when we're out in the Maldives. I'm single, and don't have any children of my own, but have an extended family of four nieces & nephews through my brother and sister.
I work for a Facilities Management company in a global role that involves building a strategic relationship with our clients. This role involves being away from home, travelling to different countries and meeting work colleagues and clients.
Away from work, I enjoy spending my social time outdoors rowing on the River Severn that runs less than 200 metres from my house. If I can't get on the river, I will spend my time cycling, running or visiting the gym.
Aside from this, I enjoy spending time with friends, whether it's at the local pub or restaurant. I've also been known to have the occasional visit to the theatre or the opera."