Hilary Durkan & Steve Duff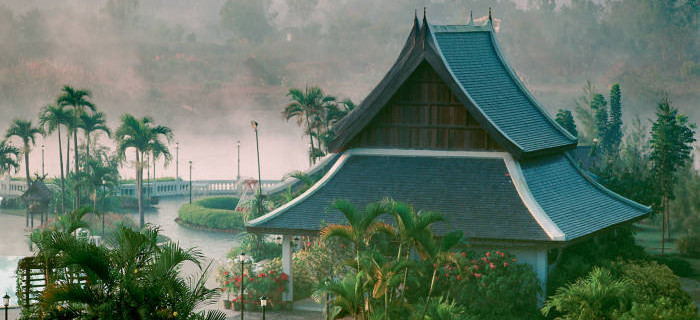 Partners, Hilary Durkan & Steve Duff - travel on Kuoni's Ancient Thailand tour this August, taking in highlights such as the ancient kingdoms of Ayutthaya and Sukhothai, the Bridge over the River Kwai, Chiang Mai, Chiang Rai and Mae Sai in the far north.
Read more about the Ancient Thailand tour.
Hilary Durkan
"I am 47 with four children, daughters of 26 and 24 and sons of 21 and 19. I work for the Maritime and Coastguard Agency as a Coastguard Officer. I have been a Coastguard for four and a half years and love my job. I work with the Coastguard Rescue Teams assisting people in difficulties on our coastline.
I volunteer for the RSPCA doing homing visits and I have four cats of my own (borderline mad cat lady) I have always had lots of pets and love animals. I have five tortoises that I have owned for over forty years! I also enjoy archaeology, studying ancient civilisations, visiting historic sites and learning more about our past.
Steve Duff
"I am 58 years old and live in a bungalow on Hayling Island. I was born in Paddington London in 1954 and had a happy childhood with good parents. I worked for British Telecom leaving in 1995. I have also worked as a Police Officer, Ambulance-man and on Ferries and Tugs. I have also served in the Territorial Army. I have a daughter, Sarah, who is twenty six years old and lives in Aylesbury.
I now work as a Coastguard Officer in Hampshire with the responsibility of managing and training thirty six volunteers. I enjoy working outdoors in a coastal environment.
I have many interests but mainly I enjoy collecting. I collect anything that has an interest to me. My small bungalow is bursting at the seams. I enjoy travelling and in recent years I have been to Florida, Turkey, Tunisia and the Battlefields of France."