Live the Hollywood life with Air New Zealand
When planning your next California holiday, you need to make sure you're with an airline that matches the Hollywood lifestyle that awaits you in LA. From its cinematic safety videos to its innovative Economy Skycouch™, Air New Zealand has creativity worthy of an Oscar.
So ladies and gentlemen, grab your popcorn, take your seats and relax as we proudly present Hollywood holidays featuring the award winning Air New Zealand.
For the rom-com lovers...
We all know the story; boy meets girl, boy and girl fall in love and get married. Then there's always the nail-biting scene on the honeymoon flight – will a stranger fill that third seat next to them? Thankfully, Air New Zealand have quelled that fear and aided the romance by developing the innovative Economy Skycouch™. Three specially created seats become a flexible, personal space that can be whatever you want it to be. Put your feet up on the horizontal footrest, recline your seat and get cosy as if you're on your own sofa.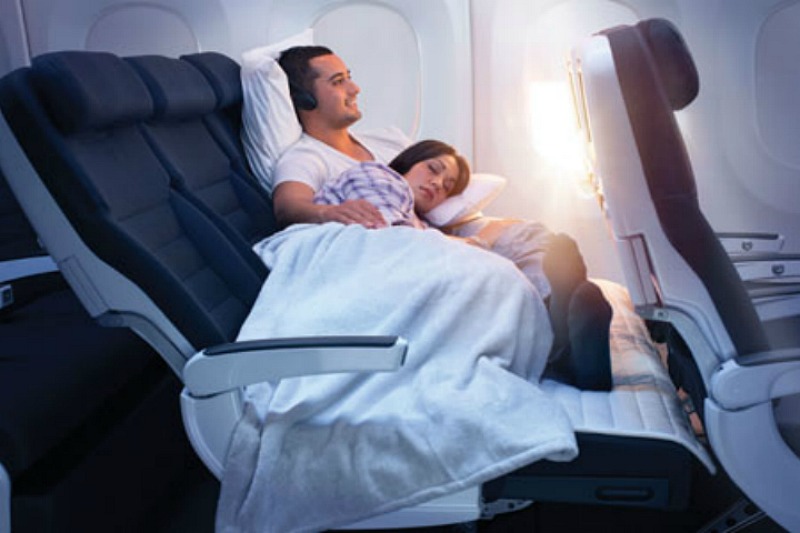 "My Air New Zealand flight to LA was great, the staff were so friendly and happy to help. The highlight was sitting with my feet up on my Skycouch, ordering myself a drink from the touchscreen. Within seconds the flight attendant was there with a smile."
Becky Ryder – Kuoni Harrowgate
After a restful sleep on your Skycouch, you'll awake to the sun drenched west-coast of California. If you're looking for glamour and romance of the Hollywood bygone era then there should be no doubt on where to stay. The Beverly Hills Hotel is as iconic as its namesake city and preserves its art-deco heritage from the glitzy heyday of the forties and fifties. As you sip a cocktail in your private poolside cabana, you'll feel like you're on set of your very own classic romantic movie.
For the movie geeks...
What's your favourite type of movie; an Oscar winning classic, a superhero epic or a ridiculous comedy? In these days of downloading and streaming, choice is important when it comes to entertainment. Air New Zealand recognised this when it developed its state of the art, personal entertainment touchscreens where hundreds of movies and TV shows are available on demand (including the New Zealand located Lord of The Rings trilogy of course!) And that's not all the displays can do; music, games, audiobooks – you can even order food and drink with just a touch of the screen.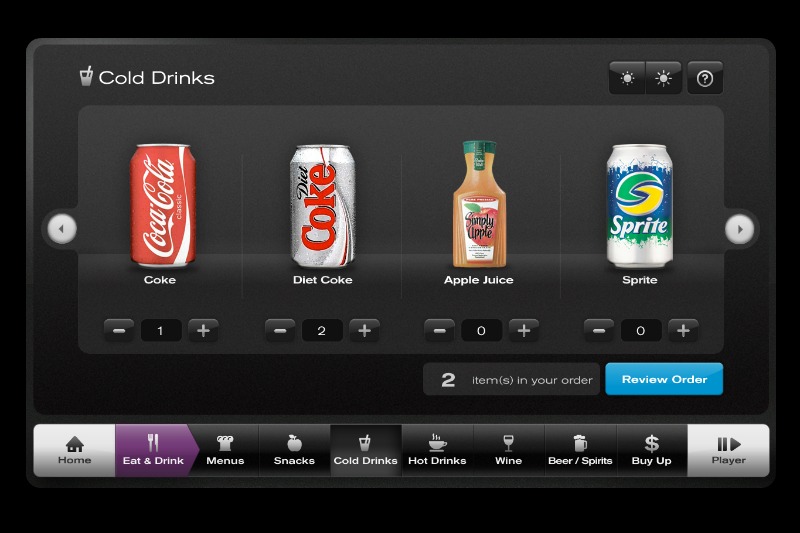 "The Skycouch is so comfortable! It made me feel at home in the sky. Add to that the friendly and efficient staff and the impressive choice of entertainment on offer, it makes even the longest of journeys absolutely enjoyable."
So you think you know your movie trivia? Go behind the scenes of favourite classic movies like Harry Potter and The Dark Knight – even sit in the Central Perk coffee shop from Friends! The Warner Bros VIP tour is an LA experience that lets you in on many Hollywood secrets as you explore the backlots and soundstages of one of the world's most famous studios. Afterwards, you'll be taken on the Movie Star Homes tour and see how the rich and famous really live in the exclusive neighbourhoods of Beverly Hills and Bel-Air.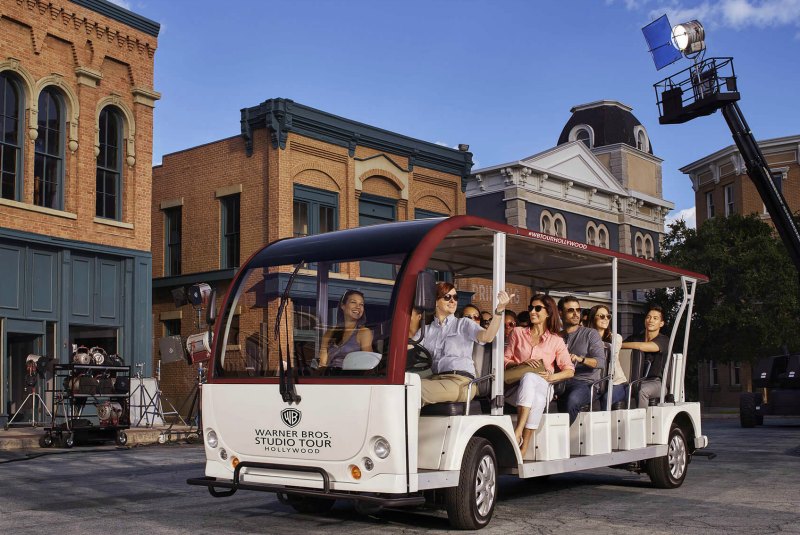 For the Hollywood high-life…
If you're going to California for the Rodeo Drive style and movie star glamour then you'll want to fly with a touch of class. Air New Zealand's Premium Economy will get you to LA feeling relaxed, refreshed and perhaps a little pampered. More premium than economy, enjoy premium check-in, increase checked luggage allowance (to help with all that LA shopping) and onboard you're treated to premium foods and delicious New Zealand free pour wines. As for the seat with a 42" pitch, increased recline and a unique fixed-shell (meaning the person in front can't back into you), the Premium Economy Spaceseat™ means your flight can be an undisturbed joy.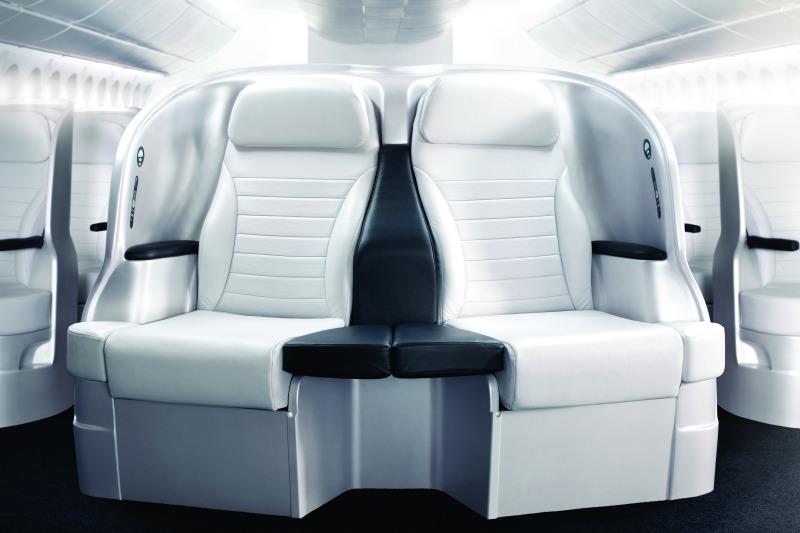 Make sure your California escape lives up to your exclusive expectations by choosing the Fairmont Miramar Hotel & Bungalows. By carefully blending understated luxury, incredible ocean views and the unrivalled service that Fairmont is famous for, this Santa Monica based hideaway is a unique place to live the high life. Hire a cycle and explore the iconic Santa Monica Pier or take the hotel jeep to the private Beach Club to soak up the sun. Make sure you enjoy the sunset at The Bungalow, a luxurious yet rustic cocktail bar set in beautifully manicured gardens - you'll forget the bustling city is just a short drive away.
Air New Zealand offer daily direct flights to LA from Heathrow and so it's a perfect addition to a USA getaway. They pride themselves by putting innovation, creativity and a big sense of fun back into flying – and you'll witness this fun side as soon as you take your seat.
The in-flight safety videos that Air New Zealand produces are a cinematic treat that rival Hollywood blockbusters. Their fun and original concepts guarantee that passengers always pay attention to the demonstration.
Here are just a few of our favourites…
Inspired?
---
So what is it about California that is the lure for you; the glamour of Beverley Hills, the secrets of Hollywood or the golden sands of Santa Monica?
Air New Zealand flights to LA offer everything you'll want on your journey whatever the destination.