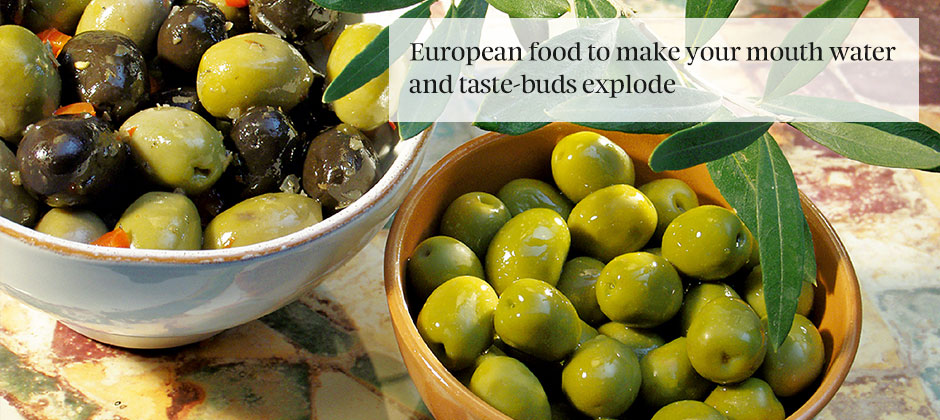 Favourite food from around Europe
Our Facebook fans, Twitter followers and the Kuoni team have recommended their favourite European food to make your mouth water and taste-buds explode…
Spanish Iberico ham – Spain
Some describe Spanish Iberico ham as the most delicious in the world and the treasure of Spanish cuisine, while others compare it to the luxury of eating caviar – whatever you think, it's widely agreed that Iberico ham is some of the best in the world. Did you know that in Spain, the town of Jabugo is so devoted to the ham that the town square is called 'La plaza del Jamón.'
James Martin, BBC's Saturday Kitchen chef, recommended to us: "Spanish Iberico ham and olives and olive oil from Crete."
A must-try for anyone holidaying in Spain is the dish of paella, especially when it includes the local ingredients of seafood and chorizo. Originally from Valencia, there are typically three versions of paella – Valencian paella including rice, meat and green vegetables; seafood paella, which replaces the meat; and mixed paella which is a combination of both. Traditionally cooked in a large flat pan, this dish is great for sharing!
Mark Fleming, Kuoni SEO & Affiliate Specialist, told us: "The best paella I have tasted was in Spain, of course, full of all the local seafood."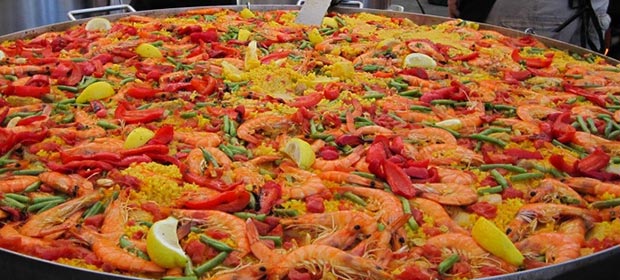 Pistachio ice cream - Italy
Good pistachio ice cream is hard to find but when you do, it's worth the wait. An Italian classic, this dessert encompasses everything summer, with its delicate mint green colour and fragrant nuttiness A cone or bowl of this ice cream is a refreshing treat and the perfect way to cool down from the afternoon sun.
Caroline on Facebook recommends: "Pistachio ice cream in Florence – very nice."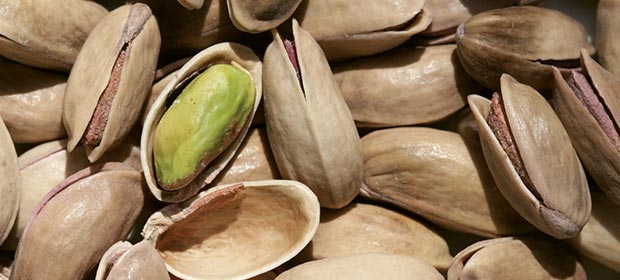 A Greek classic, Moussaka is a must have on any European food hitlist and especially tasty when eaten in the Greek sun. Enjoy layers of minced meat (normally lamb), tomato, aubergine and a Bechamel sauce all baked in the oven to add that extra crispiness of melted cheese on top.
Bree Sheehan on Facebook recommended: "Stuffed zucchini flowers & moussaka in Greece."
Traditional Italian pizza – Italy
The first time the word 'pizza' was documented was in 977AD in Gaeta (a small town in Southern Italy) and ever since then it has grown to become one of the most popular dishes in the world, with many restaurants putting their own spin on it. The best pizza, it is argued, has to be eaten in Italy and in particular Naples, where they use traditional wood burning brick ovens and have pizza maestros called "pizzaiolos" to actually make and stretch the dough that takes over 2-3 years to learn correctly.
Virginia on Twitter recommends: "Pizza Modena from Italy! It's a white pizza (no tomato) with Parmesan, prosciutto and a balsamic vinegar glaze… Delicious."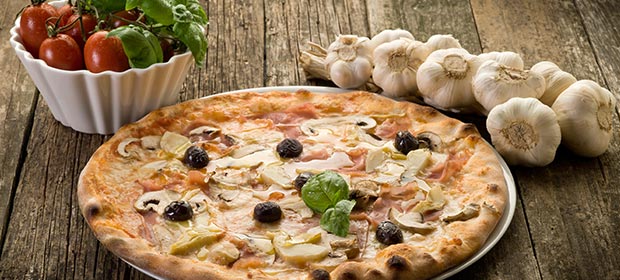 A traditional Portuguese rich stew consisting of different meats and vegetables, often served with olive oil and accompanied with a large glass of red wine. Perfect for those wanting authentic Portuguese cuisine, this dish has a fabulous reputation.
@TheSunCareShop on Twitter said about Cozido: "It is in my top 10 meals of all time from my travels, delicioso!"
Traditionally thought of as a Swiss dish, fondue actually originates from France and Italy as well. The most popular version is a pot of Swiss cheese where you dip bread and meats into the melted cheese that is kept warm by a stove/candle underneath the pot. After the Second World War, the Swiss Cheese Union sent fondue sets to military regiments and, since then, the fondue is a symbol of Swiss unity.
Rebecca Leech, Kuoni's Marketing Coordinator, recently enjoyed fondue on a ski trip: "It was the perfect end to a day of skiing where we could sit and eat, talk and drink around the fondue set."