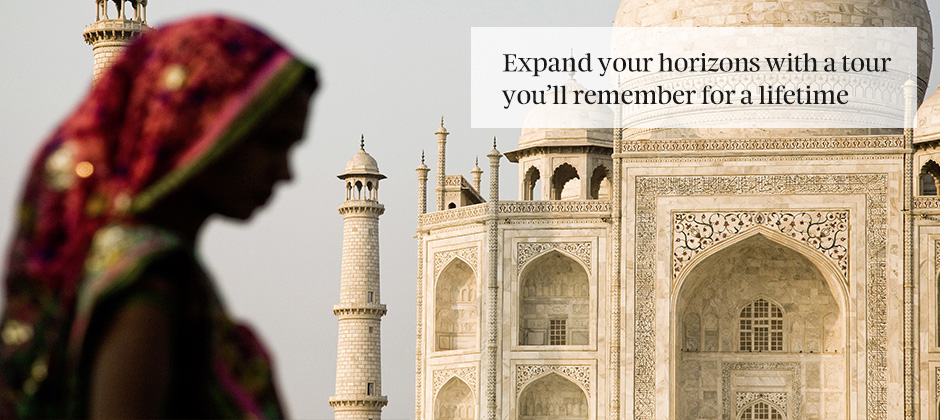 A world of magical explorations
Discovery doesn't mean discomfort, says Lucy Walker from The Telegraph.
Suppose you want to unleash your inner explorer, but don't want discovery to mean discomfort – especially if it means sitting on a coach for hours on end. The good news is that exploration doesn't have to be hard work.
Kuoni's travel experts can help you satisfy your curiosity about the world in a relaxed, hassle-free and safe way – mixing up the modes of transport to include road, sea and even rice barge.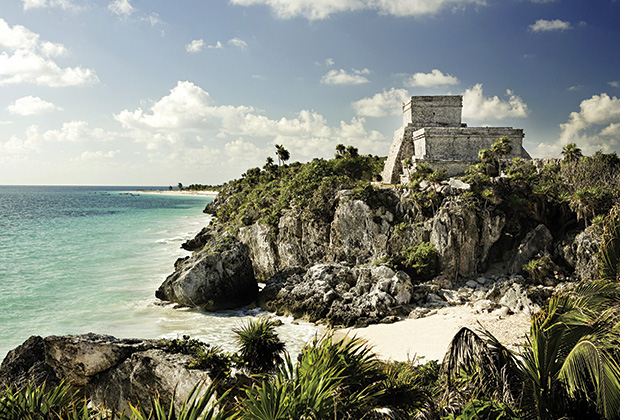 Mysteries of the Mayans
---
If you're intrigued by the mysteries of the Mayan civilisation, then the Mayan Explorer itinerary has your name on it. On this fascinating holiday, you will visit archaeological sites in three Central American countries to Kuonigain an authentic insight into the Mayan culture. You'll see the stunning coastal ruins of a former port city at Tulum; reach the ceremonial site of Xunantunich via hand-cranked ferry and climb to the top of the 130ft pyramid of El Castillo; explore Tikal, one of the largest Mayan sites, which comprises approximately 3,000 buildings; and visit Chichén Itzá, the most famous Mayan site of all.
A spellbinding experience awaits those who book the special spring equinox-themed itinerary next year. In Tikal, you can watch a perfect shadow form over the Temple of the Moon as the sun rises over the Temple of the Great Jaguar on the morning of March 21, 2015.
"Unleash your
inner explorer

and

satisfy your curiosity about the world

in a

relaxed, hassle-free and safe

way."
Lucy Walker, The Telegraph
Untouched, authentic Sri Lanka
---
Sri Lanka boasts untrodden beaches, verdant tea plantations, forested peaks — and no fewer than eight World Heritage Sites. On Kuoni's Definitive Sri Lanka tour you'll be immersed in the country's 2,000 years of history. Taking you from north to south, east to west and all points in between, this is a chance to explore an untouched, authentic part of this huge island.
Highlights include a wildlife safari to spot elephants and monkeys in Minneriya National Park; the famous Temple of the Tooth, which houses Sri Lanka's most important Buddhist relic; high tea in the colonial hill station of Nuwara Eliya; and the imposing rock fortress at Sigiriya.
Accommodation throughout is of a high standard, although in Jaffna a small compromise means that you'll stay in a three-star, alcohol-free, vegetarian hotel close to a sacred temple.
Horizon-broadening discovery tours are also available in Unknown India and Thailand.
Kuoni wants to know about your individual brand of wanderlust so it can help to create your ideal holiday. So, rather than booking online, have a conversation with one of the company's trusted travel experts on the phone, by webchat or in one of its shops. Your pioneering spirit is sure to be stimulated.
"Exploration

needn't be hard work.

Talk to a Kuoni expert

who'll help you find

your kind of wanderlust."
Lucy Walker, The Telegraph
Call Us

Freephone 0800 092 4444

01306 747 002

Meet Us

Find a store in your area

Ask Us

Send an enquiry by email
Feeling inspired?
---
Do you want to discover the world, experience a true adventure and return home with tales of iconic sights and treasured moments? We have created incredible escorted tours to spectacular destinations including India, Latin America, the Far East and Africa.

Share this on Facebook


Share this on Twitter

We'd love to hear your feedback! Leave a comment on this article below: