Why cruise with Seabourn?
An award-winning blend of inspiring destinations, exquisite personal service and luxurious little touches at every stage of your journey, Seabourn is for those who like going above and beyond your ordinary cruise.
From the chilled glass of champagne you'll receive as you walk on board to the hidden UNESCO gems you'll spot on excursions, here's why we love cruising with Seabourn...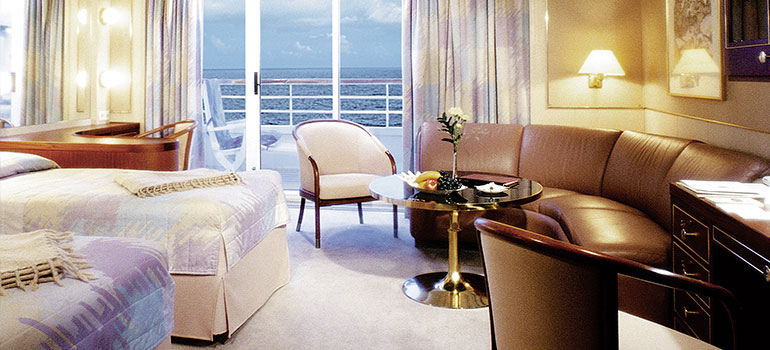 On-board you can expect luxurious, spacious all-suite and all-inclusive accommodation with ocean views and one of the highest crew-to-guest ratios on the sea. You'll always receive genuine service and pampering, with tips already included, by a proficient crew. Just one of the many ways Seabourn reaches new heights of splendour.
"Seabourn has established a new level in all-inclusive cruising and dispelled the myth that modernity and youth are incompatible with opulence and class."
Gary Buchanan, Cruise Writer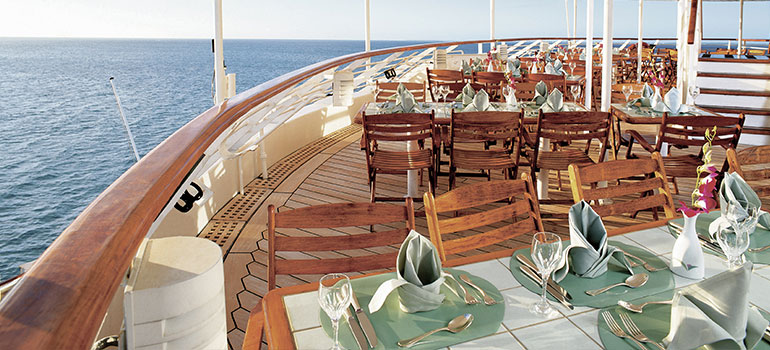 Accompanied by fine wines, premium spirits and champagne with a 'private club' feel, you can dine on exquisite cuisine prepared by Seabourn's highly-skilled chefs. From the refined Restaurant to the more casual Colonnade, you can savour bountiful lunches and dinners or in the evening, you can opt for an in-suite course-by-course menu.
If you're looking for a quieter affair, try the small-plate dégustation tasting menus in the intimate Restaurant 2, then a cocktail with a 270° view of the ocean in the Observation Bar, with live piano music.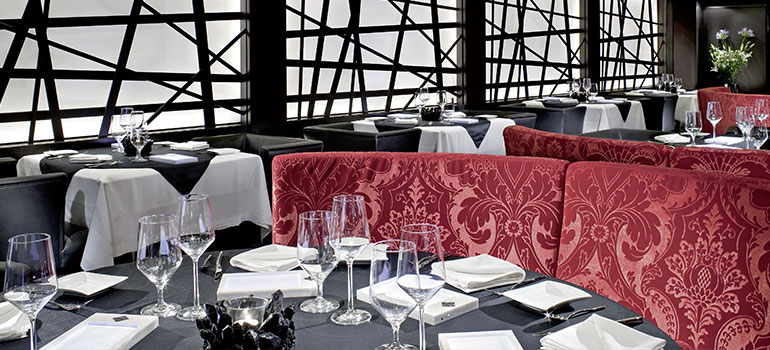 In addition, we highly recommend the incredibly popular 'Caviar in the Surf' beach barbeque dining experience, where immaculately-dressed waiters plunge into the water to serve you caviar and iced champagne on your own beautiful beach. Later in the afternoon, you'll enjoy a lavish barbeque lunch on fine china, watersports and music on the white sands!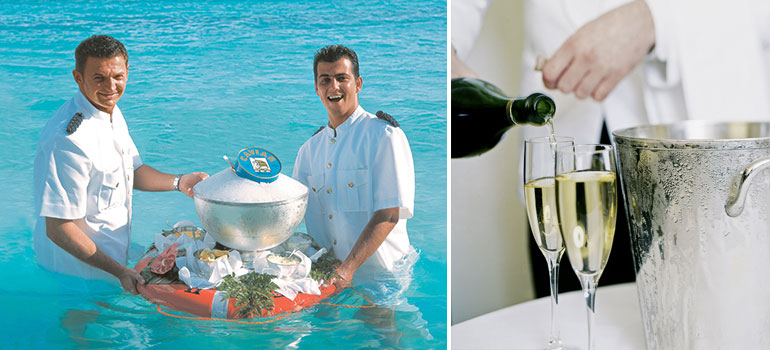 Experience the best of the world, including unique itineraries with must-see cities and alluring hidden gems. Aboard Seabourn Quest, Seabourn Odyssey or Seabourn Sojourn, you can really take on a seafaring adventure; exploring the wilds of the Amazon, discovering the vastness of breathtaking Antarctica or uncovering the extent of the captivating Far East. Couple these glamorous desintations with hedonistic caviar and champagne, and you'll never want to disembark!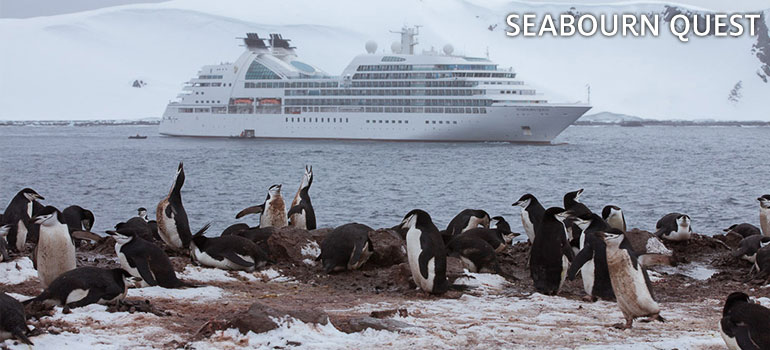 "Seabourn ships offer a passport to an alluring world, one that encapsulates seagoing serenity."



Gary Buchanan, Cruise Writer
Seabourn has also partnered with UNESCO to promote sustainable tourism at World Heritage sites meaning your travels will be enhanced with a deeper insight and information about the intriguing destinations you'll discover whilst supporting sustainable tourism.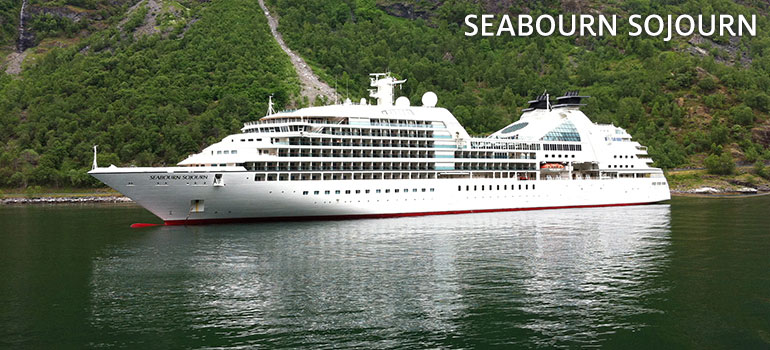 One of the largest luxury spas on the sea, the Spa at Seabourn offers you a wide range of treatments and rituals from facials and wraps to massages. But if you don't like what is on offer, there are always expert staff on hand to customise your own spa regime made completely from natural ingredients. From the moment you inhale the calming Rosewood oil as you enter, to when you leave the sauna or thermal spa, there's nothing quite like being pampered on-board a Seabourn ship. Don't forget your complimentary Massage Moment on deck too!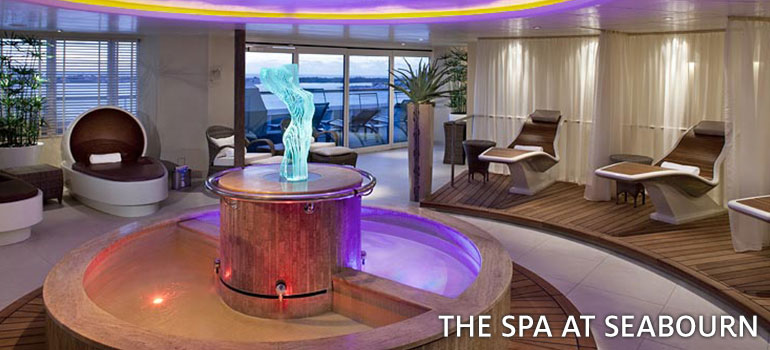 Revel in days and nights spent in The Grand Salon. During the day, take part in lectures, cooking demonstrations and movies, then in the evening enjoy late night dancing with the on-board DJ or a game of poker in The Casino.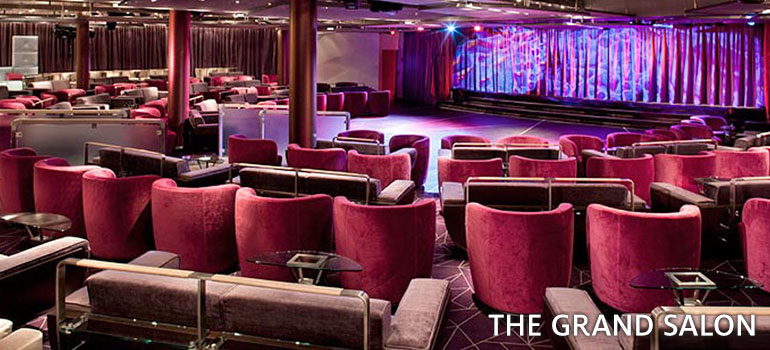 We love Seabourn's Marina Days with complimentary watersports from the back of the ship, including both motorised and non-motorised activities from swimming, kayaking and pedal-boating to water-skiing and banana boat rides.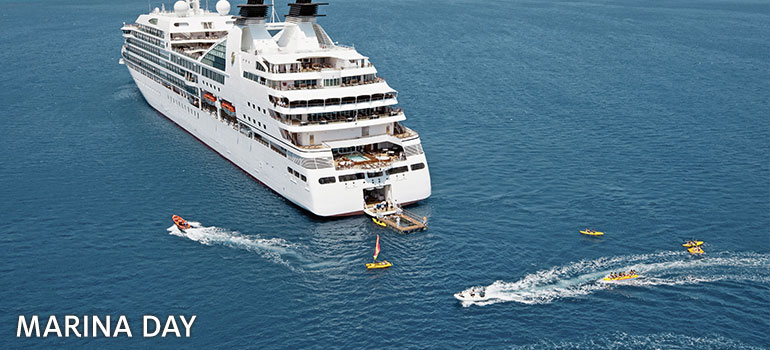 Offering all this and more, Seabourn have proved themselves as an all-inclusive haven where both modernity and luxury cruising are one with opulence and class.
Inspired?
If you love luxurious sailing and want to tick a few cities off your travel wish list in the process, including those hidden gems that your friends and family may not know of then Seabourn is the ideal option for you.