Introducing The Seabourn Encore - The Evolution of Ultra-Luxury Cruising
It was 1988 when Seabourn launched it's first ship, Seabourn Pride. The vision was provide cruises that were both luxurious yet understated, whilst aboard an intimate ship that could visit ports larger vessels could not. More than a quarter of a century on, and Seabourn continue this mission with the unveiling of it's newest vision, The Encore; it's largest and most innovative craft yet.
Seabourn's current fleet is known as the most modern and acclaimed in the luxury cruise world. So when looking for a designer for their newest project, the team knew they would need somebody special to help uphold that perception. Renowned hotel and restaurant designer, Adam D. Tihany has taken on this creative challenge and has put his unique design fingerprint onto the Encore. Tihany is known for the Chic One&Only Cape Town and the intimate Mandarin Oriental Las Vegas, but this is his first venture into cruise ships.
Tihany has said that he wanted to design "a beautiful, and very uniquely Seabourn ship, one that will reflect Seabourn's aura of casual elegance and thoughtful attention to detail." Nowhere is this more apparent than in the plans for the Encore's lobby area, 'Seabourn Square' where you can casually speak to the team about shore excursions or just relax with a coffee and a book from it's expertly stocked library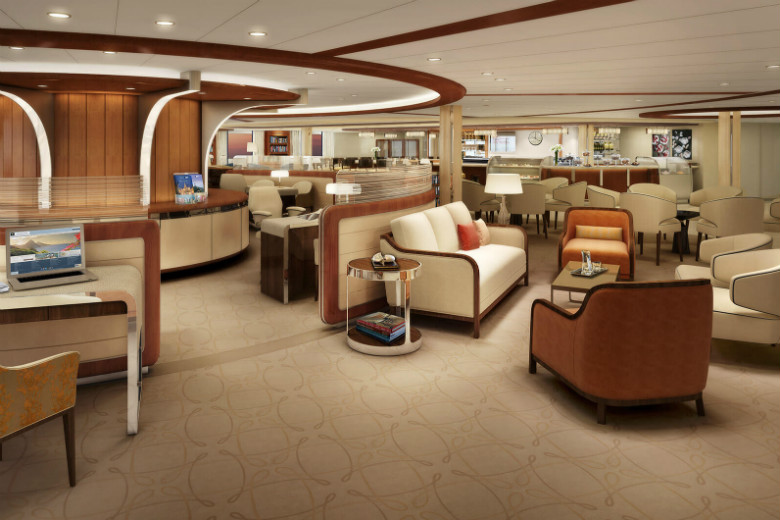 When asked what his core idea was for the Encore, Tihany replied "I designed the ship to feel more like a luxury yacht." This vision can be seen across all 12 expansive decks, including the various lounges and all 300 suites. But although this will be Seabourn's largest ship, Tihany is keen to emphasise that it will still remain "personal and bespoke" like the rest of the fleet.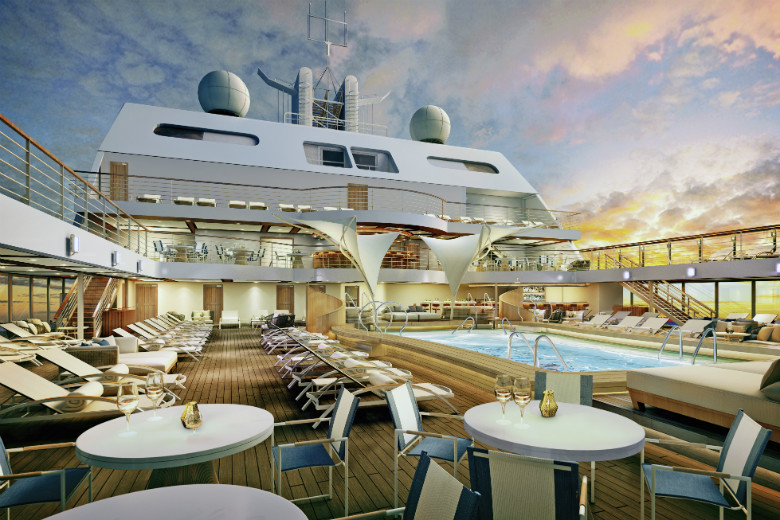 For the foodies out there, the Encore has a vast array of choice to tempt you. Seabourn has recently partnered with celebrated and award winning chef, Thomas Keller. Chef Keller has developed a plethora of dishes for the various restaurants on board, whether you're suited and booted for the elegant dining of the signature restaurant, or you're looking for the relaxed social environment of The Colonnade, with it's refreshing al fresco dining area. After dinner, you could wander down to The Grand Salon, Encore's elegant and inviting show lounge. Whether it's live music from around the world, or guest speakers from the Seabourn Conversation series, there will be a constantly evolving selection of entertainment to suit everybody.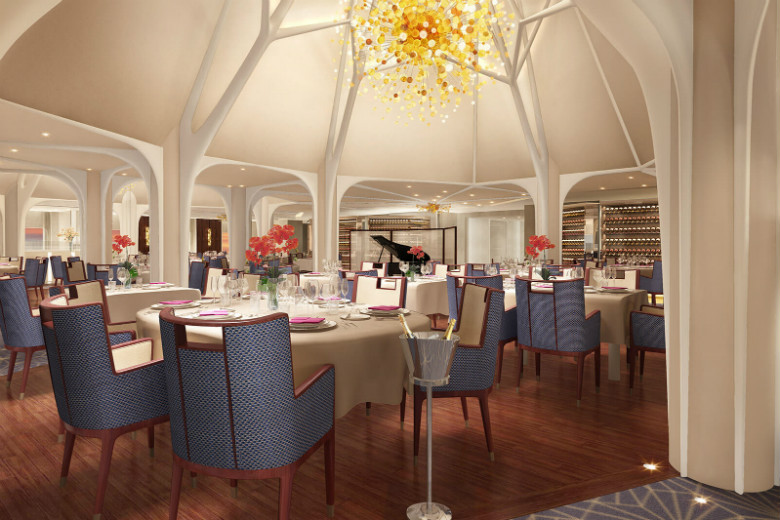 Signature Restaurant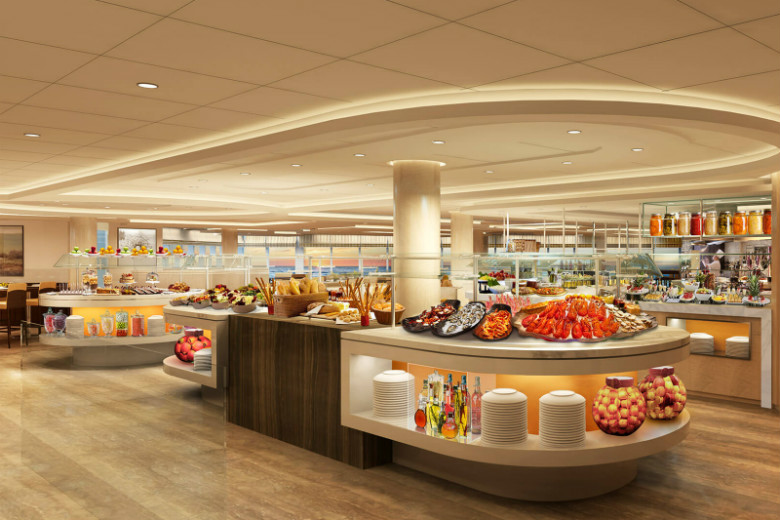 Colonnade Restaurant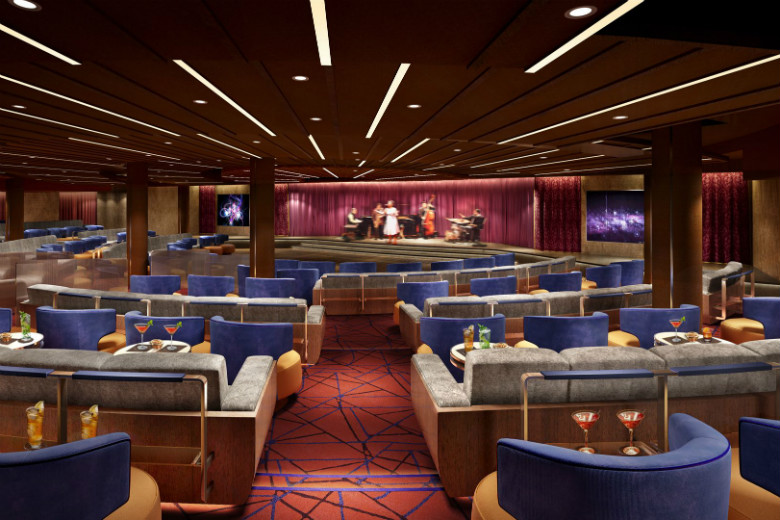 Grand Salon
Incredibly, Seabourn Encore's 10 day maiden voyage from Singapore to Bali in January 2017 is already sold out. After that though, the ship will be taking her guests to some incredible spots, from Venice, Italy all the way down to Sydney, Australia. Imagine sailing up through the stunning Great Barrier Reef, stopping in historic Darwin, before journeying up to Indonesia to perhaps spot the infamous Komodo dragons, or to relax after your cruise on the gorgeous beaches of Bali.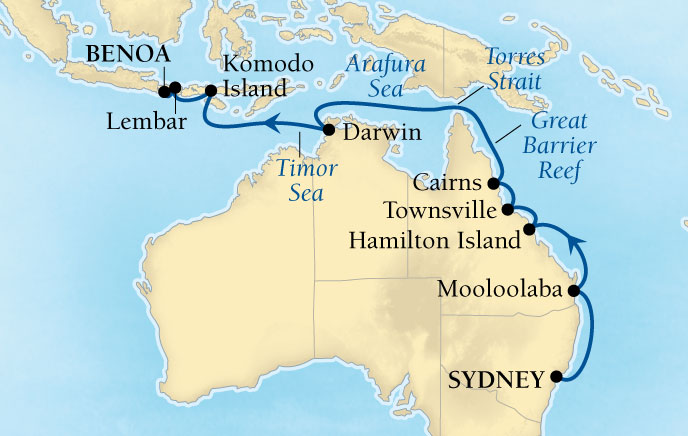 We're also really excited to see where this new journey for Seabourn is heading and enthusiastic to hear that the Encore's soon to be unveiled sibling, Ovation, is not too far behind her older sister and due to set sail in 2018. The Encore looks to be the next step in the evolution of luxury cruising and when asked why, we think designer Adam D. Tihany summed it up nicely, "I think we're going to be the most beautiful ship at sea". Well, we can't wait to see it!
Inspired?
---
Seabourn is an award winning cruise company that prides itself on luxury journeys, amazing experiences and unparalleled service.