How to take advantage of the Caribbean's Underwater World
The water is an important part of life in the Caribbean, and you're never far away from some kind of activity that involves getting your feet wet.
From diving and snorkelling, to boat trips and watersports, there's plenty to keep you entertained in the region's rich, warm waters. Teeming with life, you can see everything here from the smallest dot of plankton glinting red in the sunlight, to vast gentle giants dancing gracefully amid the waves.
Here are our Caribbean Experts hand-picked recommendations for taking advantage of the turquoise waters of each island…
Glass bottom boats in Barbados
Glass bottom boat trips have become almost a staple for any visitor to Barbados, and for good reason. Unlike the livelier catamaran trips, they're uncrowded, peaceful and shared with just a handful of people. Gliding over coral-covered floors, long-sunken ship wrecks and colourful marine life, this is a great way to discover the underwater world without getting wet. Many of these small craft have snorkel gear on board and the charismatic captains are more than happy to stop if you spot a turtle or two. With such a small group on board, this means that the turtles aren't overwhelmed and promises a respectful, calm experience for these beautiful creatures.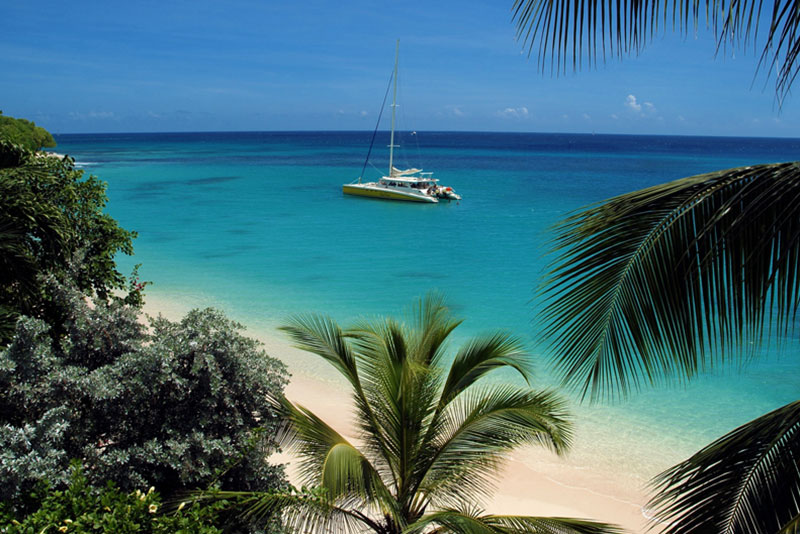 Dive sites and Whale Sharks in Mexico
When it comes to dive sites, Mexico has some of the best in the world. Found just off the eastern coast of the mainland, the tiny island of Isla Cozumel is home to a protected marine park offering unparalleled wall dives, vast canyons that drop hundreds of metres to the ocean floor and huge sea arches and caves which gape invitingly, providing the perfect opportunity for a swim-thru. Each of the many sites is blessed with unbelievable visibility, making these waters fantastic for both first timers and more experienced divers.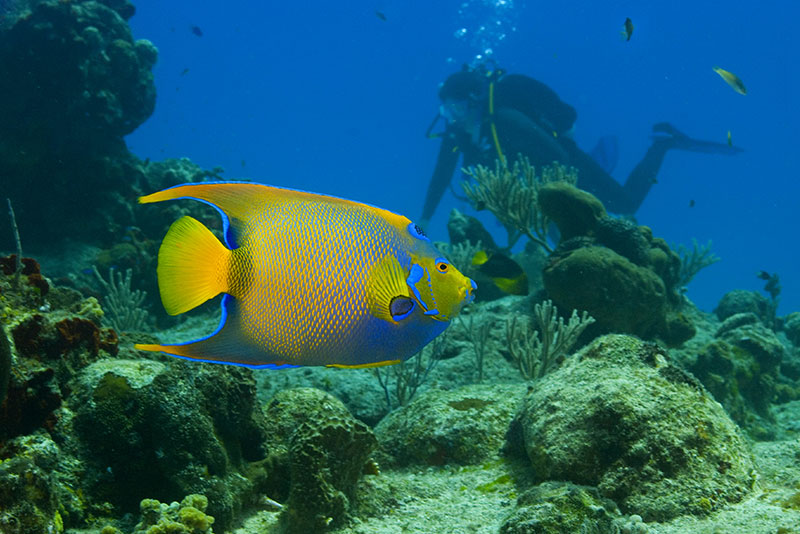 Further offshore, you can take part in what is undoubtedly one of the most enchanting experiences you can have beneath the ocean waves – a swim with the whale sharks. Vast, gentle creatures, the coast of Mexico has one of the highest seasonal populations of whale sharks in the world, found in the warm waters beyond Quintana Roo's northernmost island between June and September. Accessible to almost everyone, you don't need to be a diver to experience these graceful giants in the wild, and there are plenty of snorkelling options available.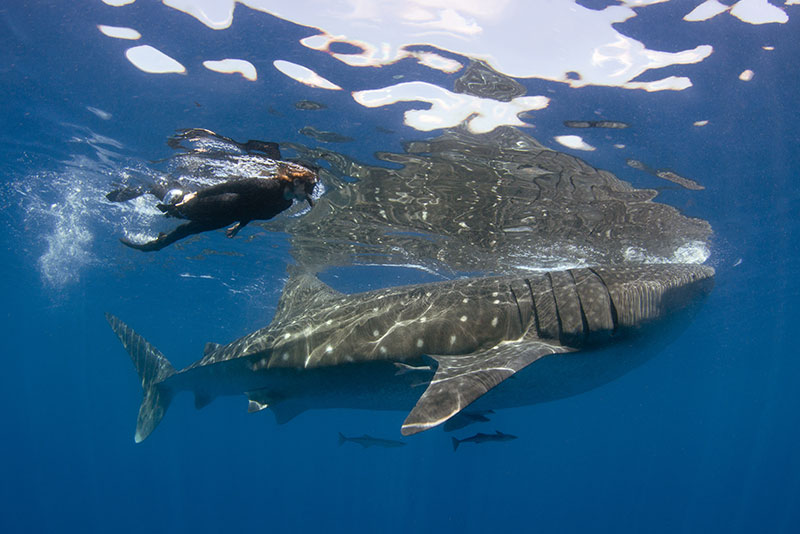 Sea Cows in Cuba
Cuba is the jack-of-all-trades when it comes to water-related activities. Found at the entrance of the Gulf of Mexico, it's wrapped by the warm waters of the Caribbean to the south and the Atlantic to the north, making it a fantastic place to experience a rich variety of sea life. Sitting on a vast continental shelf, the archipelago is surrounded by coral reefs where sharks, rays, dolphins and sea turtles can all be seen amid the colourful flashes of tropical fish, and in some areas, you may even find yourself face to face with rare manatees, more affectionately known as sea cows.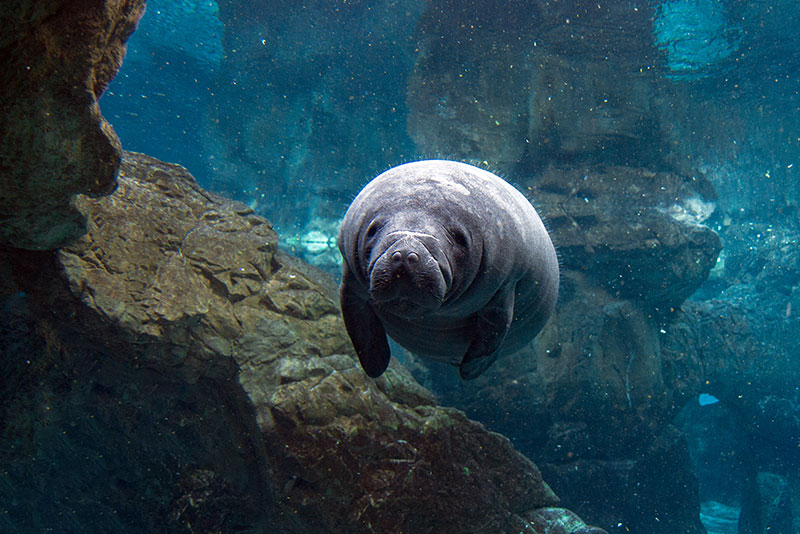 Ship wrecks and Marine Parks in Antigua
Of the more famous islands in the Caribbean, Antigua is best known for snorkelling. With pure white sands, calm clear seas and a swathe of coral surrounding the island, there are a variety of places to get out and experience the diverse marine life. If you're a confident swimmer, you can even head out independently from the beach. Part of the Cades Ba Marine Park, Cades Reef is one of the most popular snorkelling sites in the Caribbean. Carlisle Bay East, Deep Bay's ship wreck and Darkwood Beach are also among the island's more popular spots, while Great Bird Island Beach is a favourite among nature lovers. Here, you'll not only find fascinating underwater life, but ashore, you'll discover plenty of unusual bird and reptile species.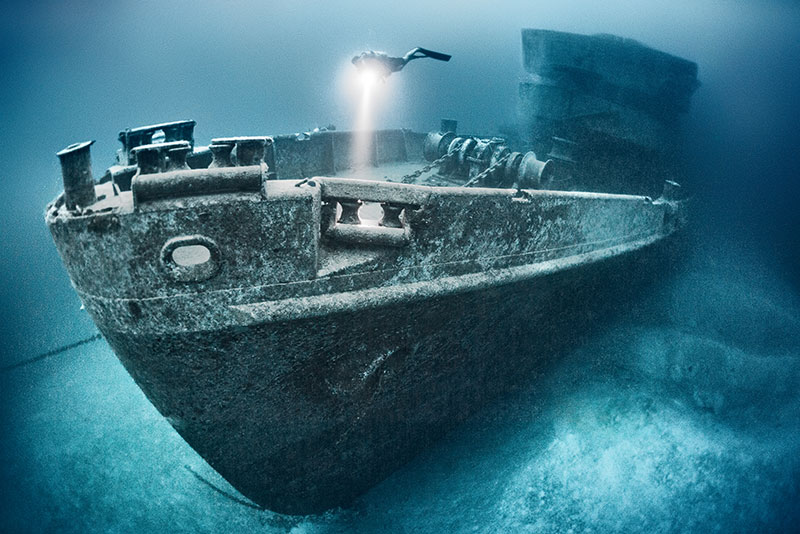 National Parks and Starfish in Dominican Republic
If you're looking for things to do in the Dominican Republic, a visit to Saona Island is a must. Idyllic white sands, sapphire seas and gently swaying palm trees make this the quintessential island paradise. Jumping off a catamaran at this protected nature reserve in the East National Park, you might think you've hopped straight into a cliché – but it's a good cliché to be in. For ocean lovers, it's the stop on the way back to the mainland that makes this trip a highlight, finding yourself waist-deep in what's simply known as the 'natural pool' – a bright, shallow natural pool in the ocean filled with large intricate starfish.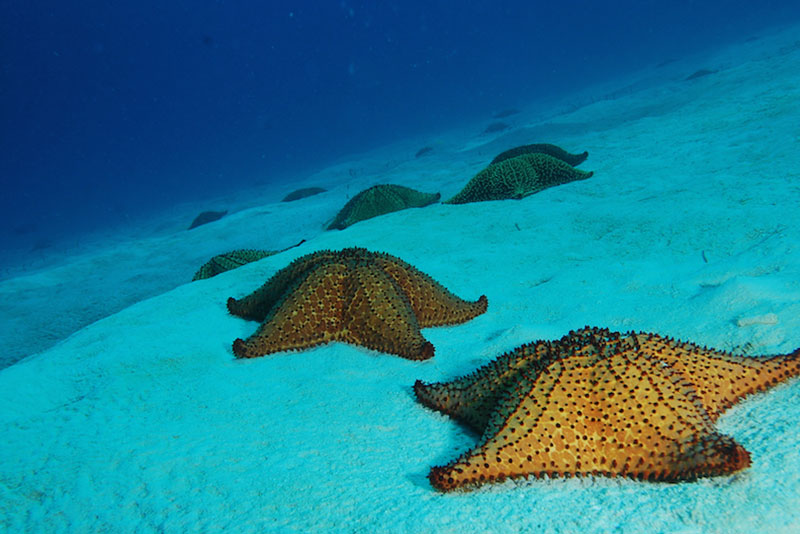 Watersports and Windsurfing in St Lucia
While the captivating marine life and fascinating geological structures of the seafloor can keep you entertained for hours, it's not just the world beneath the water that this part of the world is famous for, but the activities you can enjoy on its surface. One of the best destinations for water sports in the Caribbean has to be St Lucia where resorts such as St James's Club Morgan Bay Saint Lucia offer a huge range of both motorised and non-motorised watersports. Here, you can take a kayak out to Coco Beach, watch the pros in action at the annual Antigua Winter Windsurfing Competition before trying out the sport for yourself, and sail out around the island to the best swimming and snorkelling spots.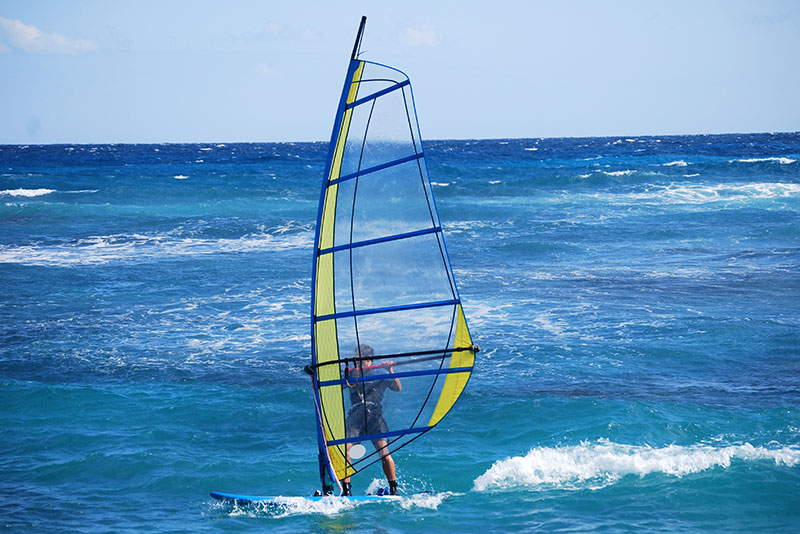 Inspired?
---
If you want to take to the glistening waters of the Caribbean, then you'll want to choose an island to holiday on.