British Columbia – Nature supersized
Canada is big. Big on nature, big on adventure, big on wildlife… and there's nowhere quite like British Columbia to showcase these elements at their very best. Here, exploration of the great outdoors is a way of life, whether you're in Vancouver, on the coastline or amongst the towering mountain peaks in an alpine resort such as Whistler. Kuoni's Canada expert Emma Tibbetts takes a journey through the province.
Since I had my first taste of the province on a long-ago whistle-stop visit, British Columbia pushed itself straight to the top of my must-visit bucket list. I was keen to delve a little deeper, explore the mountain scenery, visit Vancouver Island, and discover more of what the cities have to offer.
The wild side of Vancouver
Some people are city folk while others crave the peace and beauty of the wilderness. I am unapologetically the latter so it takes a special place to shake off my 'take it or leave it' attitude to cities. Enter Vancouver, possibly the most breathtakingly beautiful city I've ever had the pleasure to visit. Perhaps it's the welcoming and laid-back atmosphere, the mountainous backdrop, the beautiful park or the waterside setting – there's something about the place that could convert me into a fully-fledged townie.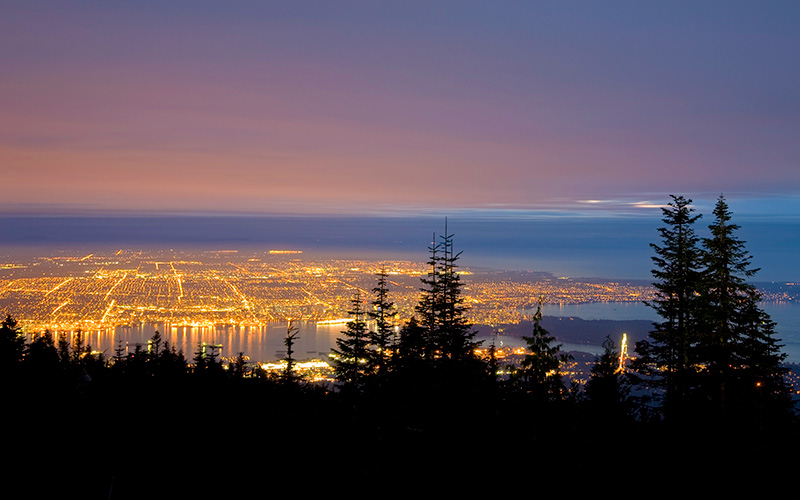 The city centre is bordered by water on three sides – the Burrard Inlet to the north, False Creek to the south and the vast Georgia Strait to the west. Although not an island city, it certainly has the feel of one. You can walk pretty much anywhere in the city, passing through eclectic neighbourhoods as you go, and you'll reach either waterside attractions, pretty beaches or one of the world's most celebrated urban playgrounds, Stanley Park. Crossed by a network of walking and biking trails, including an uninterrupted waterside path that takes you around the entire park, this little piece of wilderness is a haven for city-dwelling nature lovers. Exploring on two wheels is a fantastic way to see the park, especially if you are short on time and there are numerous rental shops located throughout the adjacent West End neighbourhood. My afternoon cycling through the park will remain one of the standout moments of my trip.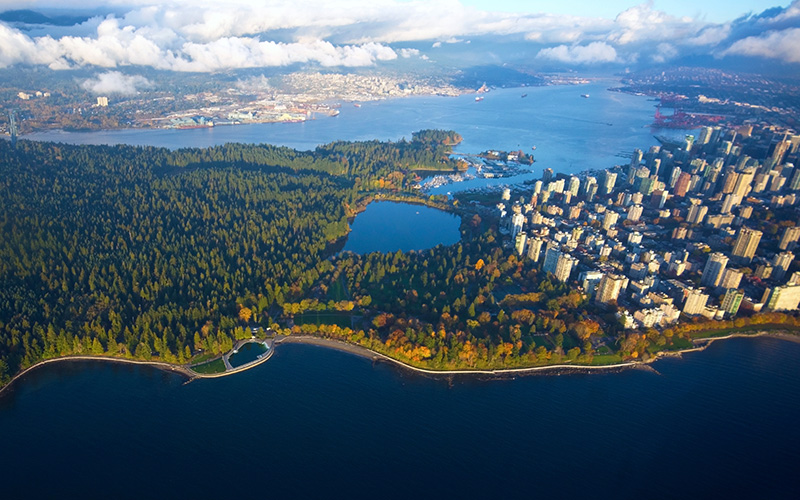 Cross the Burrard Inlet on the quick and convenient Seabus and you'll reach the North Shore, home to some of Vancouver's most popular attractions including the Capilano Suspension Bridge Park and the region's most famous peak – Grouse Mountain – which is the place to head for an unforgettable sunset over the city. For my fellow hikers, there are plenty of trails to follow in the beautiful North Shore Mountains including the popular Grouse Grind, a challenging alternative way to reach the top of Grouse Mountain.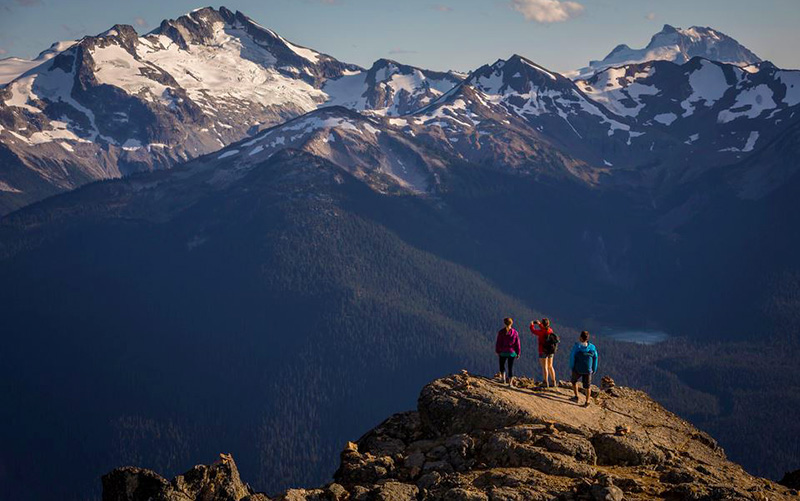 Summer days in Whistler
---
Perhaps best known as a winter-sports hotspot, the world-famous mountain resort of Whistler is actually one of Canada's most popular year-round destinations. Any trip that begins in Vancouver and continues with a trip along the appropriately named Sea to Sky Highway, with its incredible coastal vistas, thundering waterfalls and mountain vistas, has the makings of an epic adventure. Once you reach the village, the list of activities is seemingly endless – from floatplane sightseeing and helicopter excursions to hiking, biking, ziplining and white-water rafting. For a taste of those famed winter sports in the summer, you can experience the thrill of bobsleighing – on wheels rather than ice – at the Whistler Sliding Centre. And of course no trip here is complete without a ride on the record-breaking PEAK 2 PEAK Gondola – the longest and highest of its kind in the world!
Wild Pacific coast
In the past, I've gazed wistfully across at Vancouver Island from afar, but not had the time to visit. For me, this almost-Switzerland-sized landmass off the Pacific Coast represented everything that I knew I would love about Canada. Give me some mountain peaks or a wild and rugged coastline and I'm happy. Give me both and I've found my personal paradise.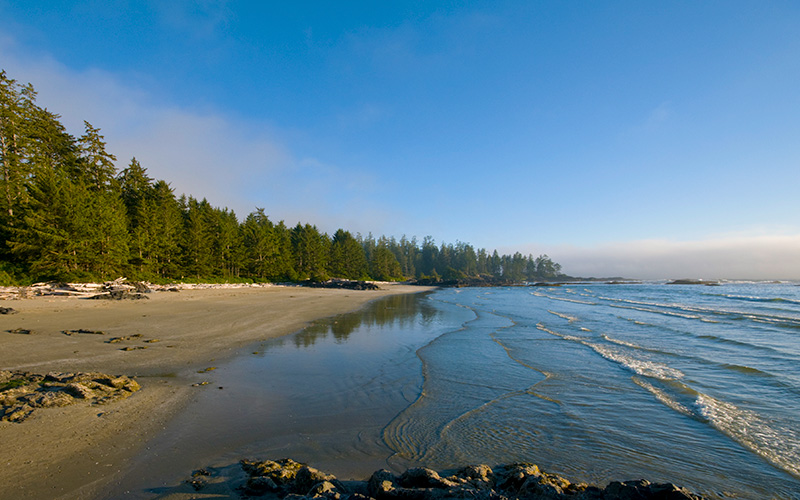 It's here that the wildness of British Columbia really hit home for me. You could be racing towards the coast to catch one of those iconic Pacific sunsets and get delayed by baby bear crossing the road; you could be planning on taking a leisurely stroll along one of the Pacific Rim National Park's wide beaches and spend the next two hours watching a humpback whale feed, spy hop and breach a hundred metres from the shore; or perhaps even enjoying your morning cup of tea as a raft of sea lions pass by your balcony. Almost every moment was another wildlife-watching opportunity – whether on an organised excursion or by complete chance.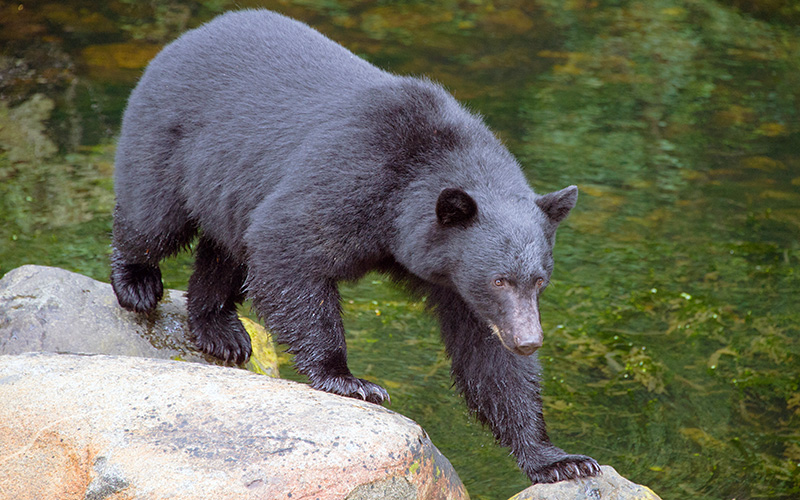 It may sound like a bit of a travel cliché, but a trip to Tofino, Ucluelet and the magnificent Pacific Rim National Park is an absolute must. With a long and winding road leading to the far west coast of the island, this little corner of British Columbia feels a world away from anywhere. Although it's not really off the beaten track, the region's lack of coach tours and cruise ships lends it something of a laid-back air. For me, it was the time spent following Ucluelet's Wild Pacific Trail, beach hopping along the Pacific Coast and the almost relentless (in a very good way) wildlife encounters – be it bear, whale or sea otter – that have created my most treasured memories of my time in BC.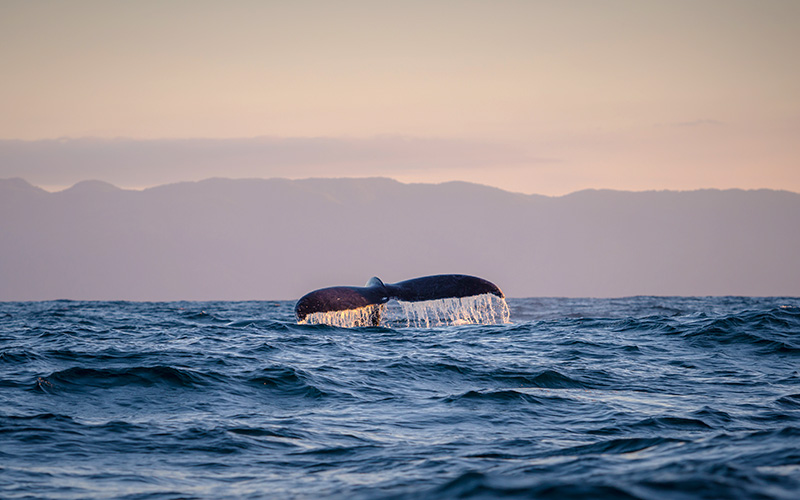 Whale watching
---
Whale watching is one of the British Columbia's most rewarding experiences. Cruises depart from Vancouver, the provincial capital of Victoria and from towns along both the east and west coasts of Vancouver Island. The type of species you see will largely depend on where you are. From Vancouver and Victoria you may spot resident or migrating humpback whales and resident orcas as well as a host of other marine mammals. Along the Pacific Coast (from Ucluelet or Tofino), you are more likely to see Pacific grey whales as they travel north or south between their feeding and breeding grounds, although transient orcas are occasionally seen. In the waters of the inside passage of Vancouver Island, from towns such as Campbell Island or Telegraph Cove, orcas are commonly sighted while grey, minke and humpback whales can often be seen.
Into the Rockies
There's something about the Canadian Rockies that inspires awe and wonder, creating a year-round destination for my fellow adventurous souls. As I drove west from the province's beautiful Okanagan region, and up into the mountains, it was a revelation to discover that the majority of the range actually lies within British Columbia's borders. Perhaps it shouldn't have, as a cartophile I've pored over enough maps in my time; however I have come to learn that this province throws up plenty of very welcome surprises. If you want to experience world-renowned mountain landscapes with fewer people around, then this is the place.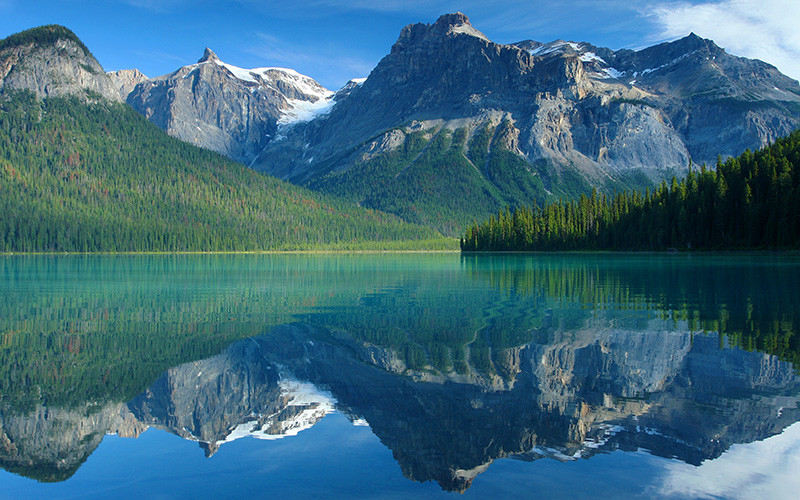 Four out of seven of BC's National Parks can be found in this region, including Revelstoke, Glacier, Kootenay and my personal favourite, Yoho. My early-morning visit to the park's spectacular Emerald Lake was my first real glimpse of the Rockies landscapes that I had always envisioned, and it turned out to be the highlight of my Rockies adventure. The advancing morning light catching the snow-dusted peaks, the steam rising off the surface of the lake, the gradual change in colour of the water from dark green to emerald (who knows where the name came from?!), and the tranquillity of the Emerald Lake Trail which follows the water's edge all combined to create an unforgettable scene.
Outdoor enthusiasts will be in heaven in any of the National Parks of the Kootenay Rockies. You can kayak or stand up paddleboard on pristine lakes, raft on raging rivers, fish in trout-rich waterways, hike, ride or mountain bike the thousands of miles of mountain and valley trails or relax in mineral-rich hot springs.